11.
my friends:
me w the aux: alright so this next song makes me wanna throw myself into a river but in a good way

— ✰ samflower ✰ (@milkygoddess) November 1, 2018
12.
drinking coffee when you're anxious is about as effective as using gasoline to put out a fire but slurp slurp guess who's an anxious bitch who never learns

— anna borges (@annabroges) June 4, 2018
13.

14.
sometimes i get really concerned about things very suddenly like i'll be chillin then all the sudden be like "o shit where's my birth certificate"

— mohawk bad boy (@dumper_pupper69) August 22, 2018
15.
brain: get out of bed, today will be worth it
anxiety: pic.twitter.com/P4em9tXfXn

— jarod (@jarodzsz) July 11, 2018
16.
[meeting god at the pearly gates]

r u mad at me lol

— lil arab (@sweatyhairy) April 19, 2018
17.
because anyone with a conscience is fuckin depressed all the time https://t.co/PMlHRp3Yun

— Brandy Jensen (@BrandyLJensen) November 13, 2018
18.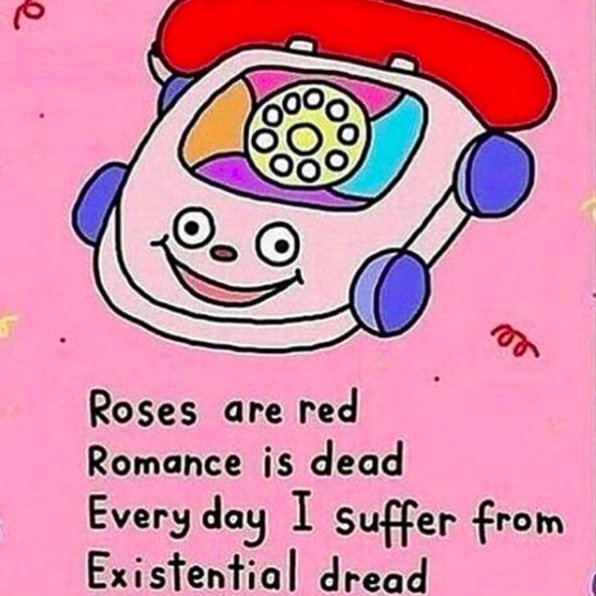 19.
My anxiety: stay home, don't go
Also my anxiety: omg if you keep not going they'll stop inviting you!!!!

— Molly Tarlov (@mollytarlov) June 15, 2018
20.
Yeah, I can fit it in my schedule pic.twitter.com/CvQC2qpvmJ

— Thomas Abowd (@ThomasAbowd) August 19, 2018