Sometimes the appeal of a place is that it's an "experience." That experience isn't always good, but it is memorable. The Poke reports that a salon in Bury, UK, went semi-viral on Facebook because people hate it so much.
It seems as though the original Facebook page of this place has disappeared, maybe because they were getting too much attention for how awful they are. I think they should have hung in there because at this point I want to fly to England so I can check it out myself.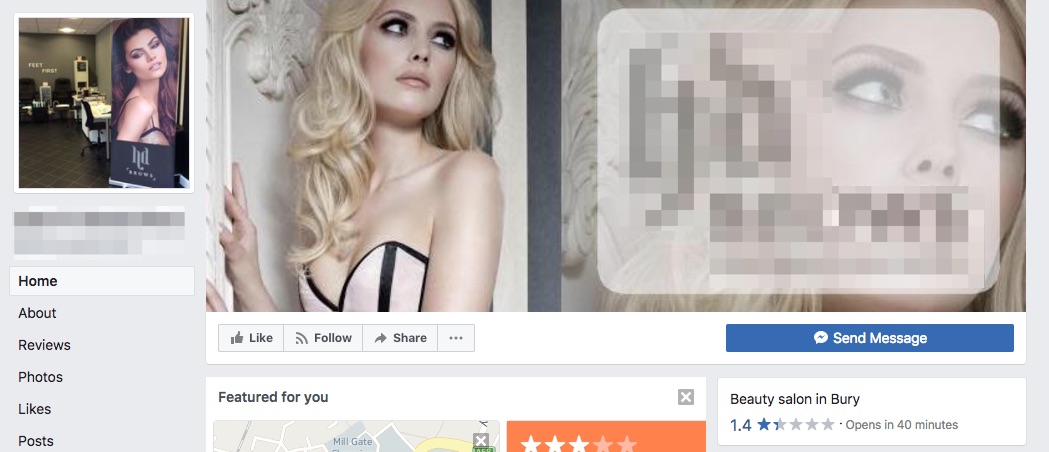 Some of the reviews are trolling the salon, but some seem all too real. I'm curious what ignited the pile on, since this place has probably been around giving terrible treatments for years. Maybe everyone is just missing salons right now. Even terrible ones:
"I asked for a pedicure and to my surprise, the beautician proceeded to pull out a machete, and chop off my foot."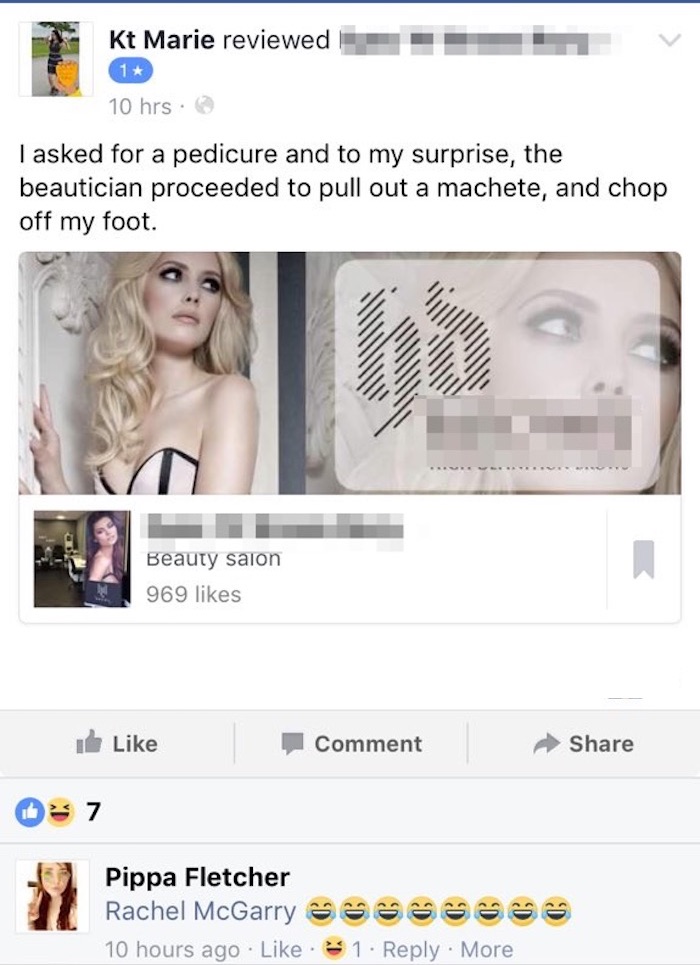 "Ask to see their infamous 'back room' for the best facial of your life! Sh*t at everything else though."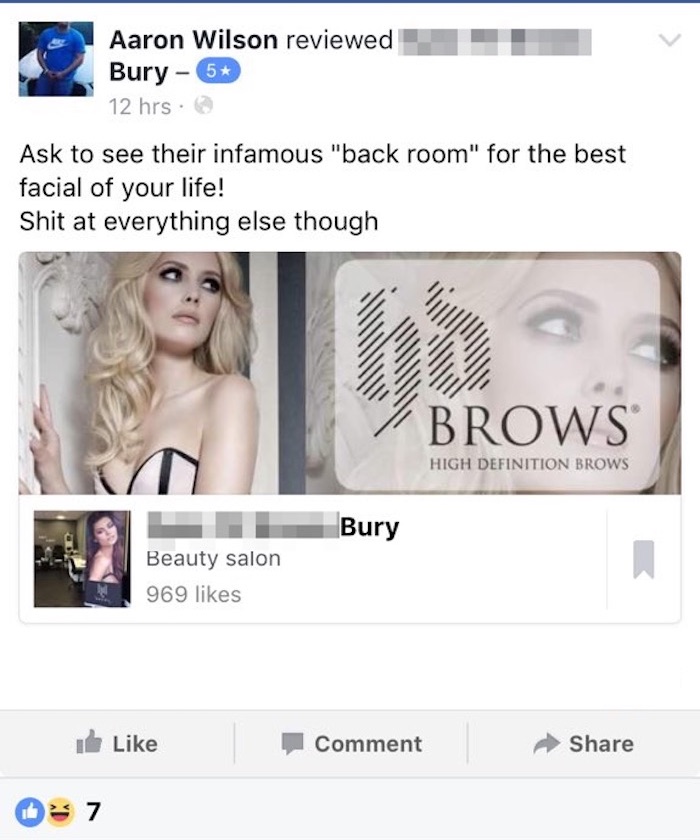 "Came in for a pedi. The woman doing my nails was eating a greggs sausage roll WHILST doing my nails!! Ended up paying 20 for pastry crumb tow nails. I was fuming. Could of spent 89p on a sausage roll and done it my damn self."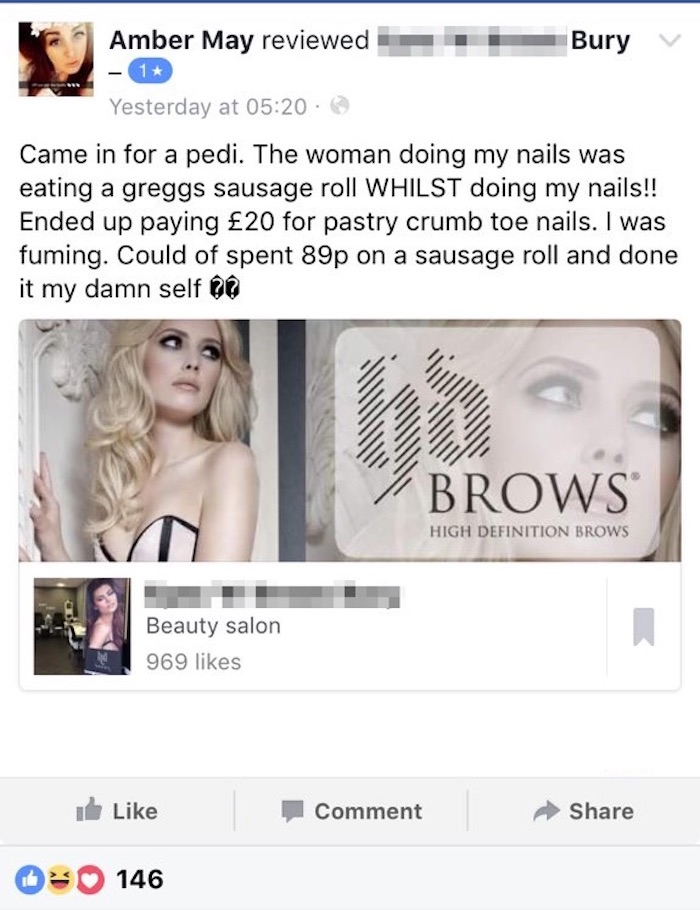 "I went for an an*l wax yesterday morning as was looking to try something new. I was shocked when asked to get on all fours & the 'beautician' inserted a hot stick covered in wax up my bum."
Like I said, it's hard to tell why this beauty salon is just getting trolled for some inexplicable reason, but there was also a screenshot of someone reasonably asking if they could make an appointment to get their lashes done.
The reply? "Piss off."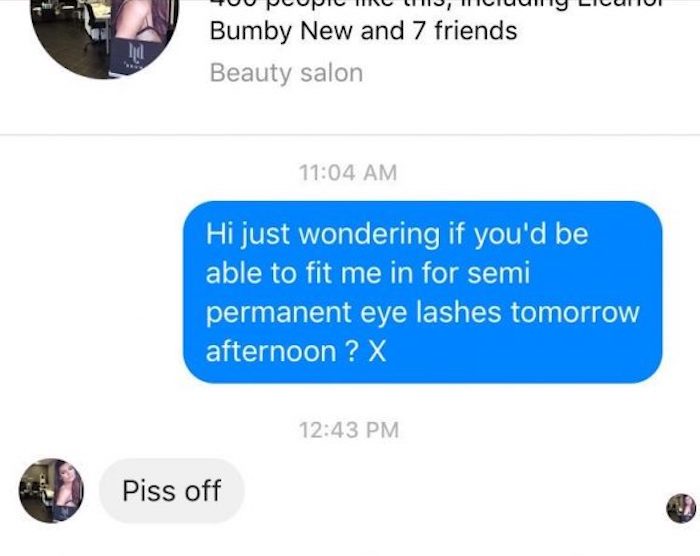 They're at least extremely consistent and that's Good Business.
More Pics & Memes You May Or May Not Enjoy: