Losing a pet is devastating and those missing pet flyers you see throughout your neighborhood are always so sad.
Which is why this particular flyer is a breath of fresh air.
A Reddit user posted a photo of the flyer below after his friend's husky ran away.
And although the dog had gone MIA, the flyer was so entertaining that you just sort of knew it would all have a happy ending.
And it did!
Eventually this awesome pup was found and reunited with his owner.
Now that they are living happily ever after, we can all truly enjoy just how awesome this lost husky sign is.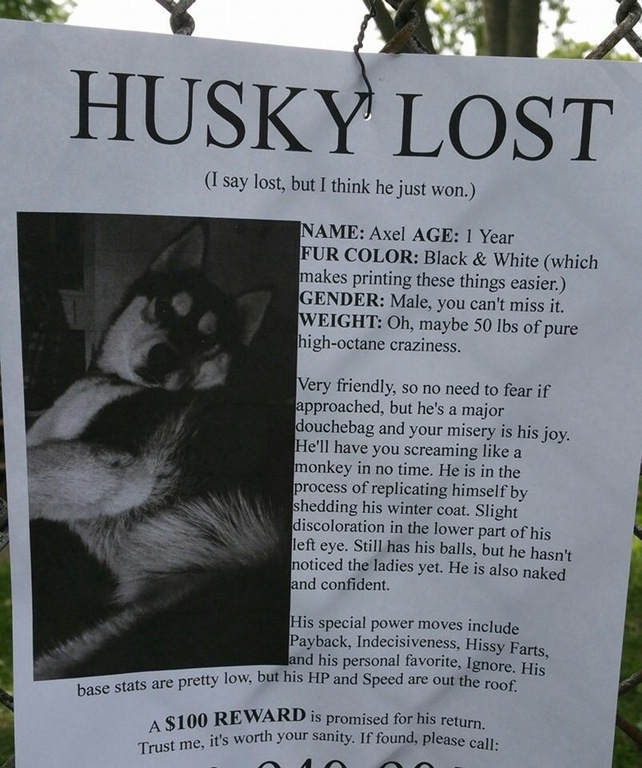 (via: gibby1476)
This reminds me of the time that one guy Wrote A Funny 'Rematch Wanted' Flyer And Became My New Favorite Person.
Save
Save
Save
Save