With the end of the school year in sight, students are itching to get through final exams and assignments as quickly as possible. In fact, one college student was recently assigned an essay for which she turned in only one sentence and somehow still got an 'A'.
College student Allison Garret was recently assigned a movie review essay by her professor.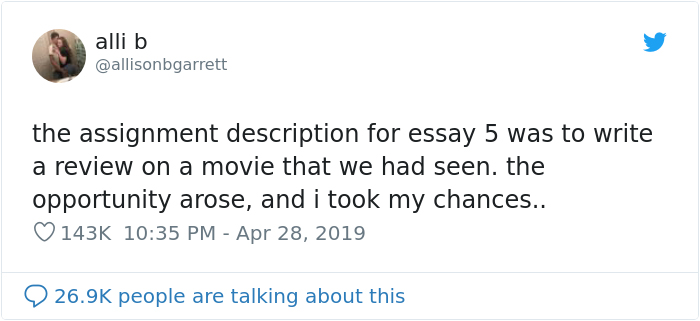 Instead, of spending hours pouring over the written assignment, however, Allison decided to focus on a simple yet clever response from one of her favorite films.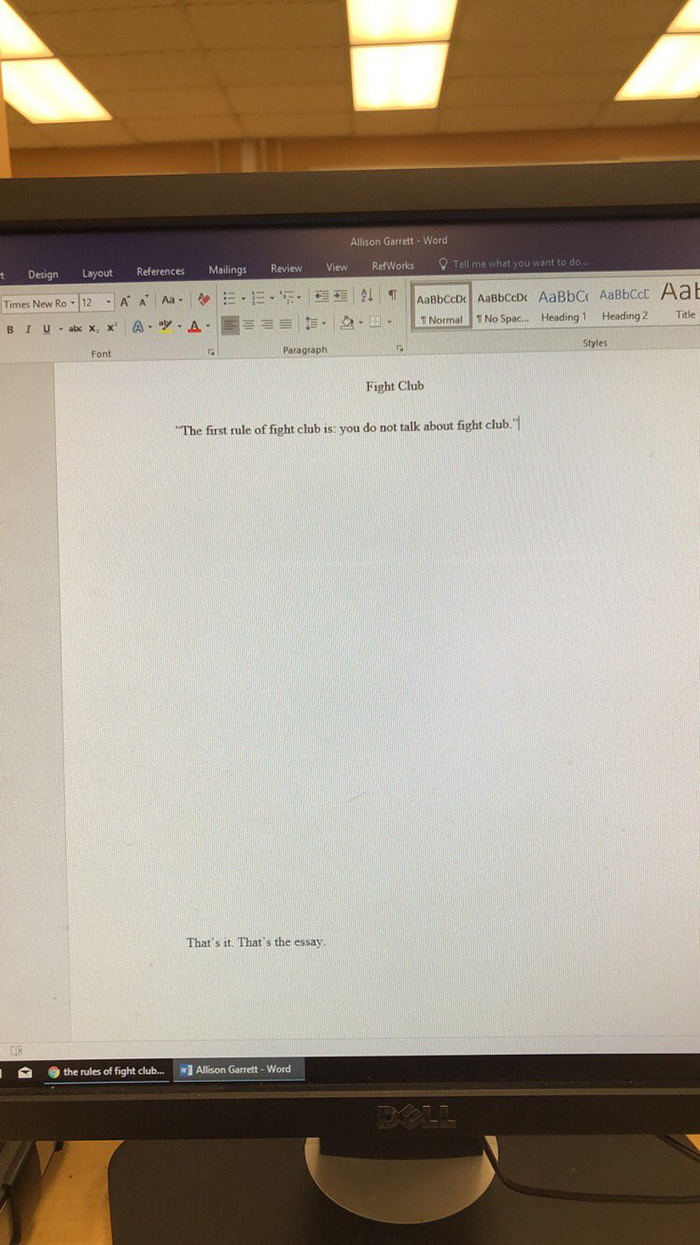 Her essay reads:
"Fight Club
'The first rule of fight club is: you do not talk about fight club.'
That's it. That's the essay"
She proudly submitted it to her professor.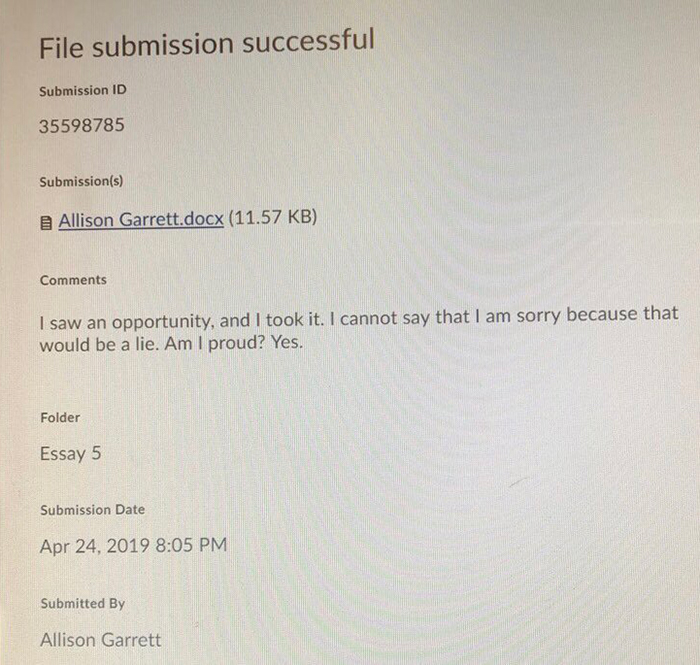 In the comments of her submission, Allison writes, "I saw an opportunity and I took it. I cannot say that I am sorry because that would be a lie. Am I proud? Yes."
Fortunately, her professor had a great sense of humor and awarded the witty student an 'A.'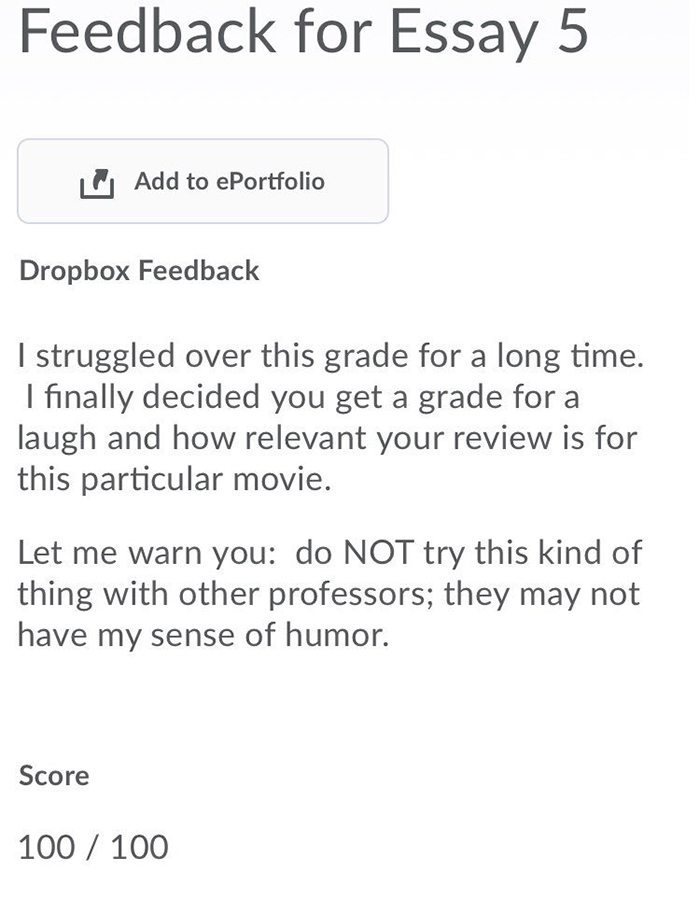 The professor writes,
"I struggled over this grade for a long time. I finally decided you get a grade for a laugh and how relevant your review is for this particular movie.
Let me warn you: Do NOT try this kind of thing with other professors; they may not have my sense of humor."
Allison later shared her success story on Twitter.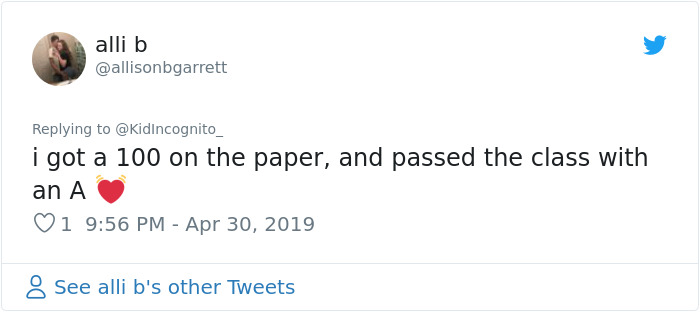 After her initial tweet went viral, garnering over 165K likes, the college student shared an important cause with commenters.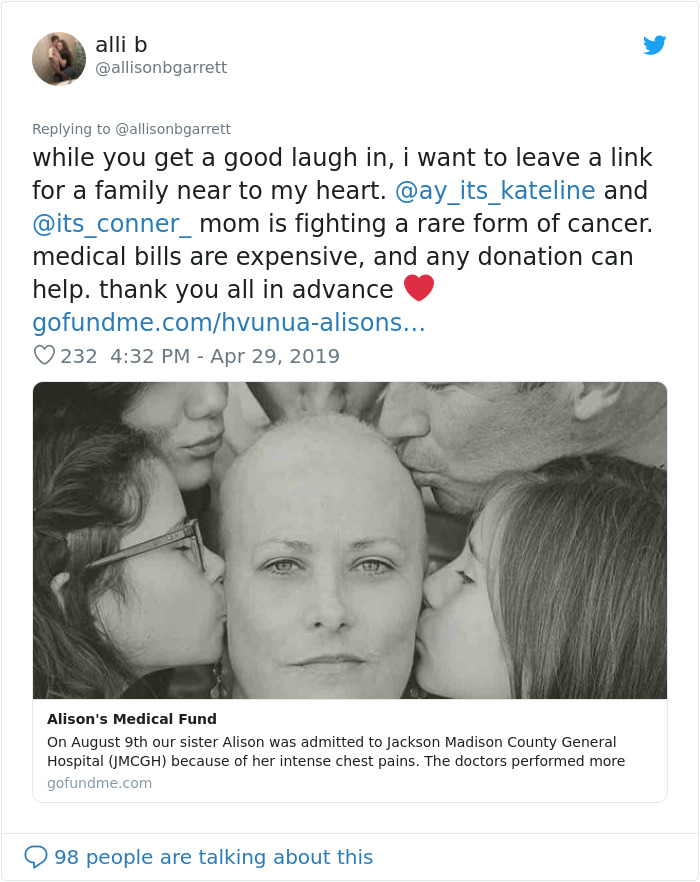 Allison used her newfound internet fame to shed light on her friend's mom who is fighting a rare form of cancer. She also linked to the family's GoFundMe where people can donate to the cause.
Needless to say, Twitter was obsessed with the clever essay.
She does have a point, afterall.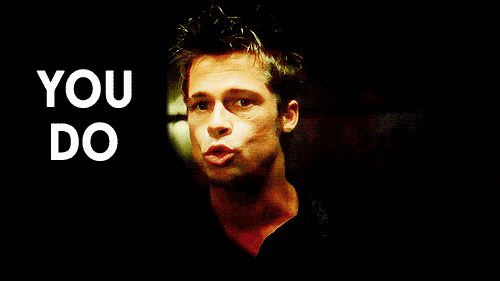 h/t: Twitter, Bored Panda