Look, I am a major dog lover.
So much so that I'm more likely to have a conversation with a dog walking down the street than its owner.
I just can't seem to comprehend people who don't love dogs.
But apparently, they're out there not experiencing pure happiness.
Either that or they're all talk.
Take every single one of the dads here, for instance.
They are all dads who didn't want dogs, but…well, you'll see.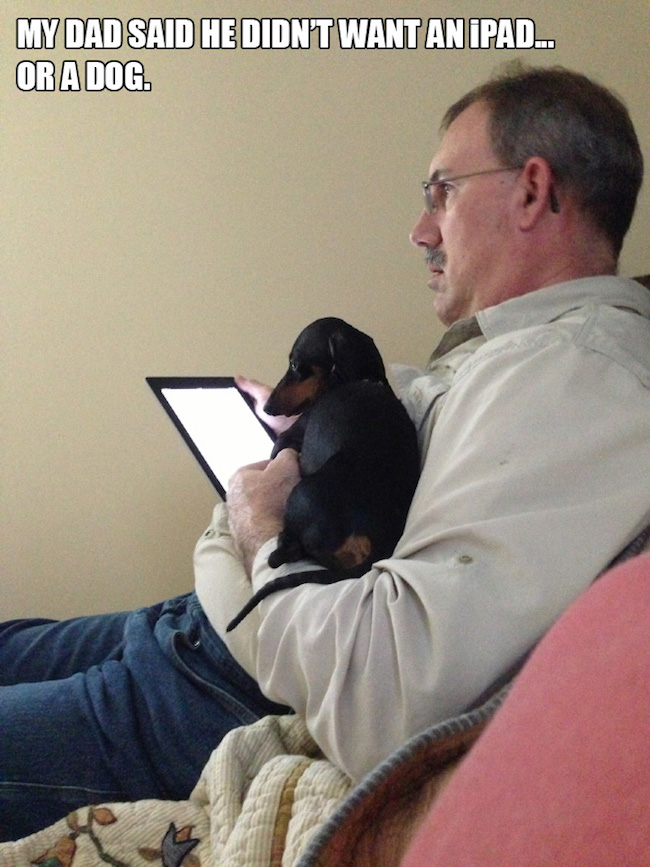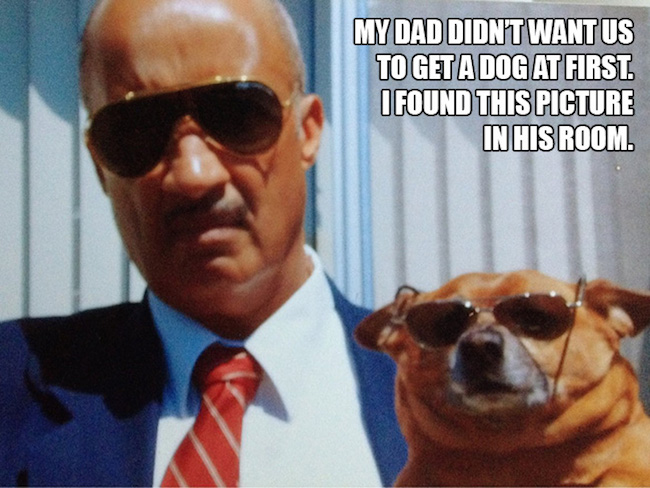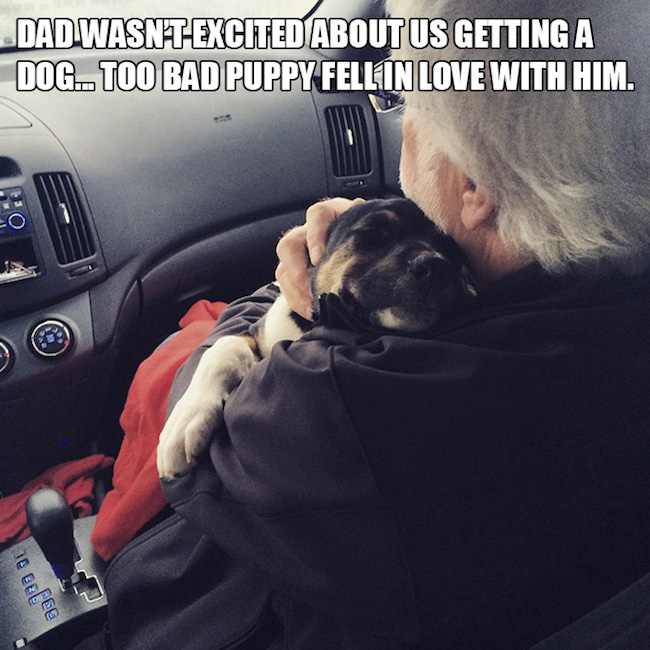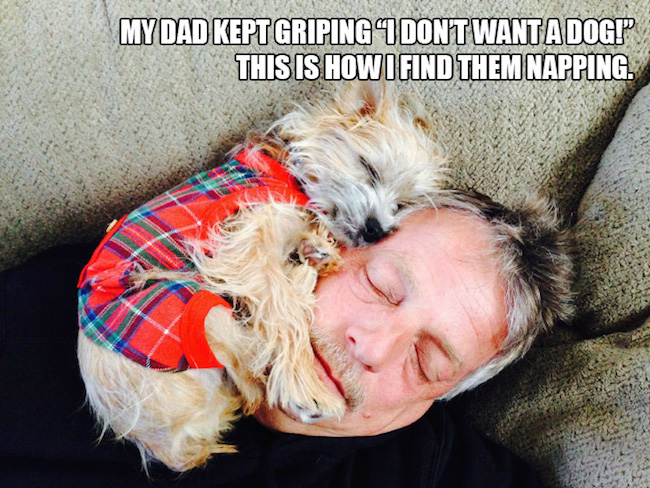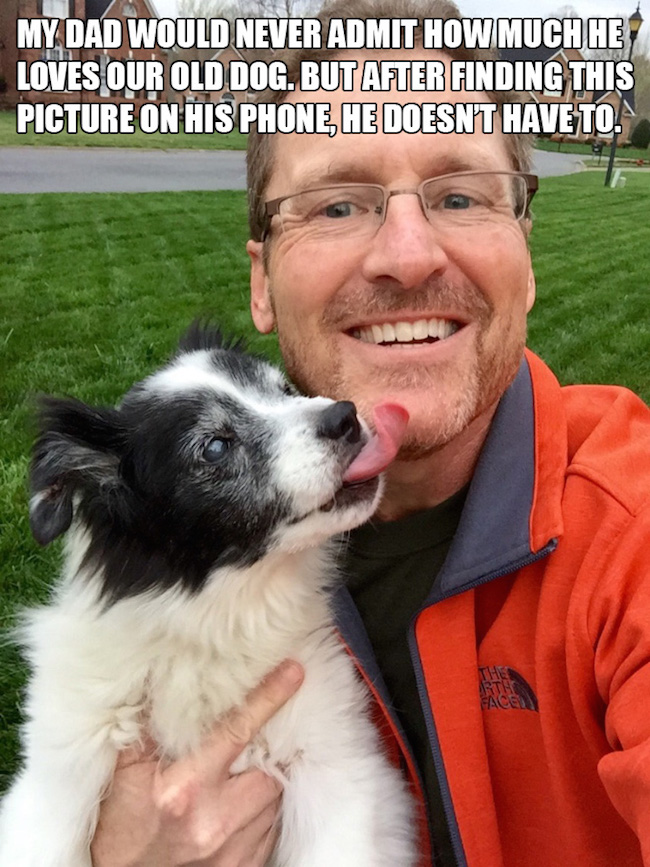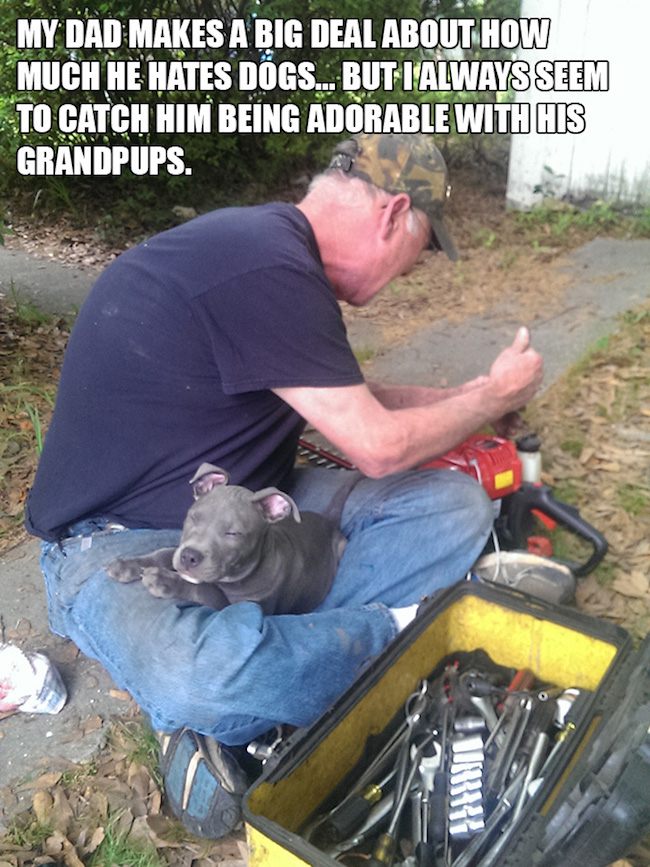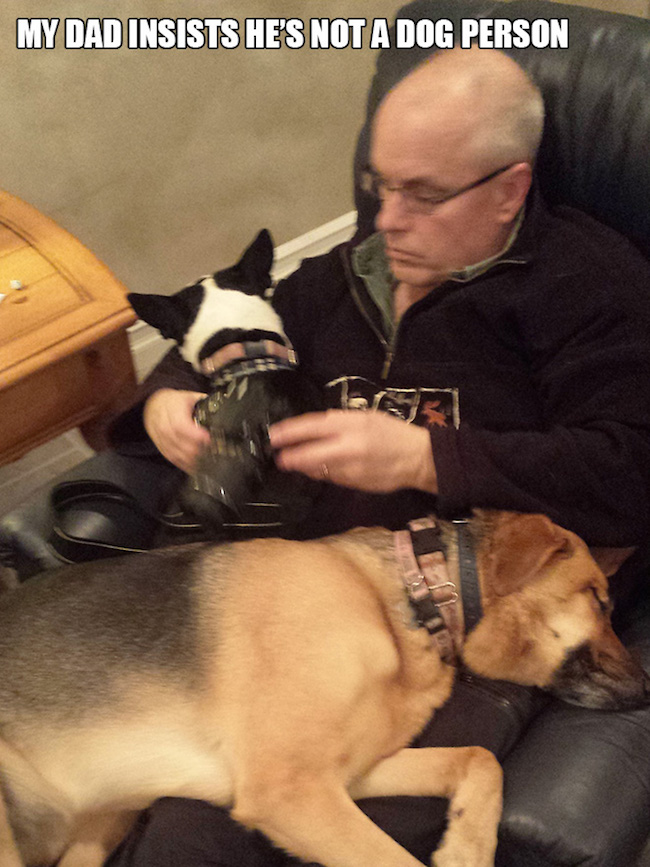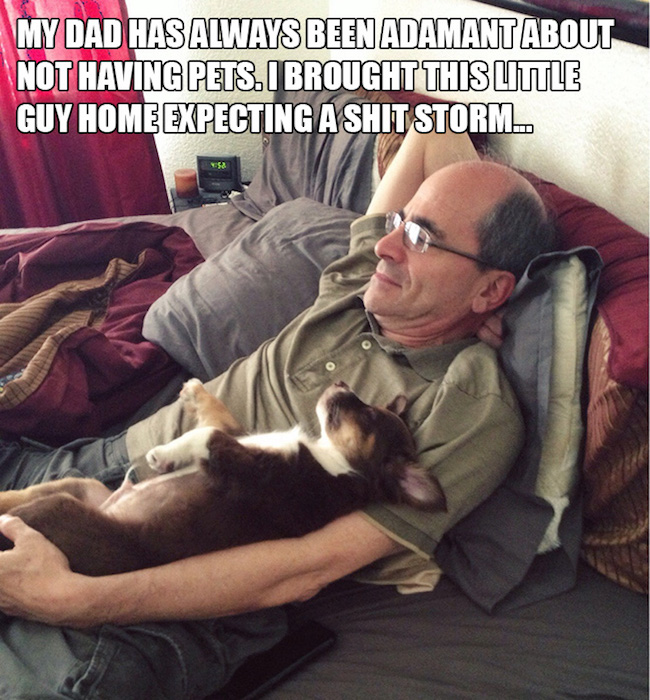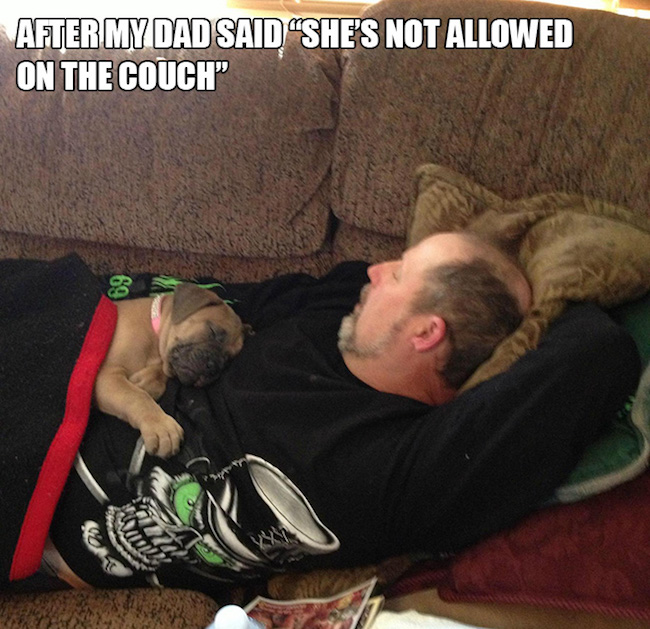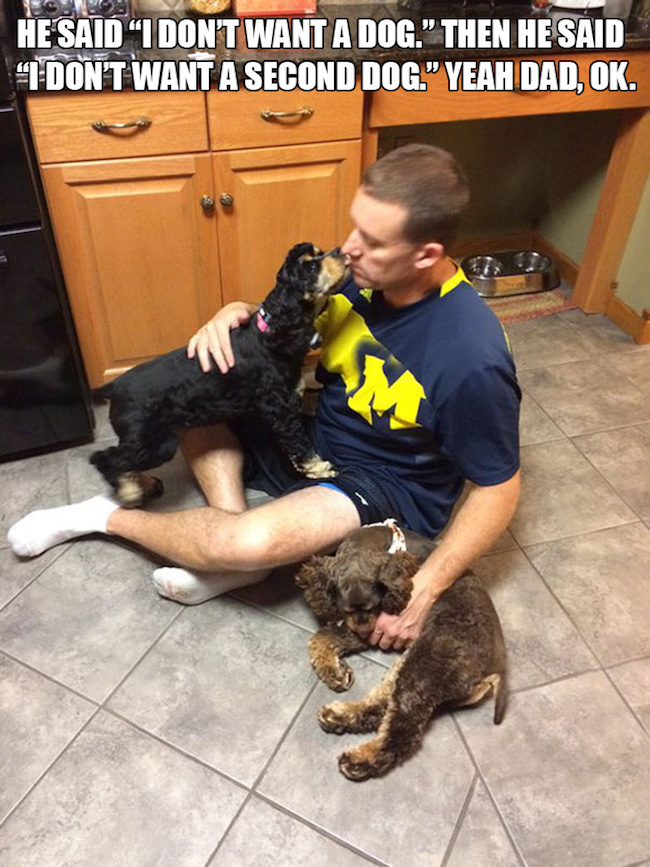 (h/t Sad and Useless)
Save
Save
Save
Save