As the election draws closer, the circus surrounding it all is only going to get bigger. And speaking of surrounding, we all know that Donald Trump wants to surround Mexico with a wall. Well, in response to that proclamation, which has been a major talking point of this election,  look what a street artist named Plastic Jesus – known for his "Stop making stupid people famous" motto – did to Donald Trump's star on the Hollywood Walk of Fame.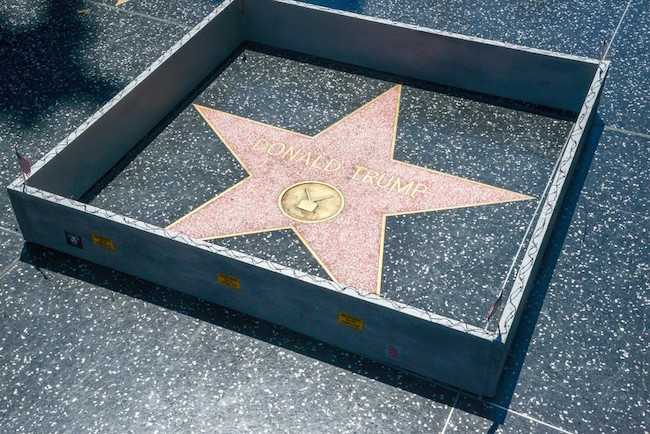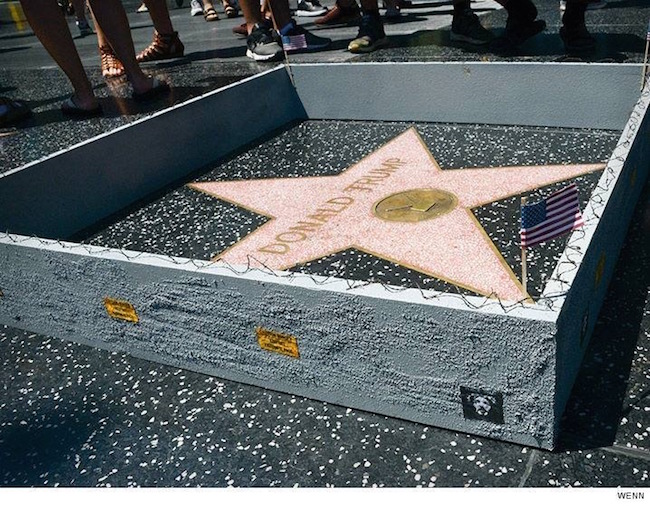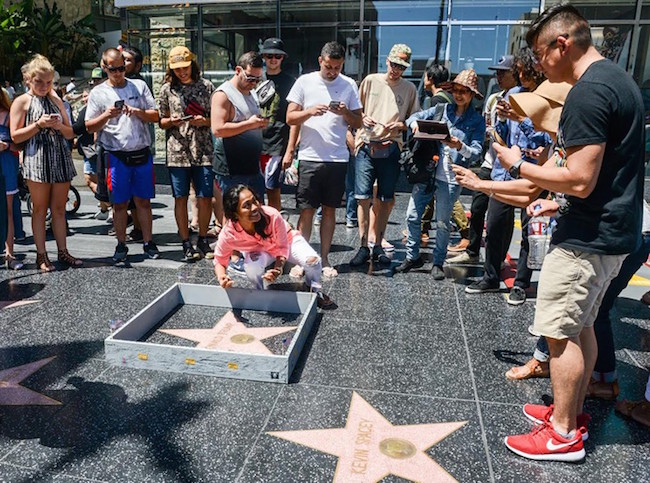 No matter who you're voting for, you have to admit that this is the most entertaining election in quite a long time. What the hell is gonna happen next?
(via: Plastic Jesus, h/t Ridley Scotch)
And it's not much better on the other side of things. Check out the time This Kid Added Hilariously Awful Text To His Snapchat Selfie With Hillary Clinton.
Save