How is it that men understand SO VERY LITTLE about women's periods? I'm not even talking about detailed specifics, I mean just the overall idea: every 28 days or so, blood comes out of our vaginas for anywhere from a couple of days to like a week. We have no control over it, we can't just clamp up or cross our legs tightly and keep it from dripping out.
Some men just have a really weird idea of how women's bodies work in general. Like when former Missouri Congressman Todd Akin said that women couldn't get pregnant from "legitimate rape," because "the female body has ways to try to shut the whole thing down." Women's bodies are not security systems—we don't have steel walls that come down to protect the inner sanctum when there's been an unwanted sexual encounter. It's absolutely cuckoo bananas that an adult man wouldn't understand the process of conception.
Recently another not-very-bright guy revealed that he thought women's bodies "shut down" when they sleep, so there'd be no way for a woman to get her period overnight. Shut down? Like, does he think that all functions stop? Digestion, respiration, everything?
A woman named Frizzy on Twitter (@farahgamo) tweeted some screenshots of a convo between a man and woman (presumably herself?) that show just how confused some men are about the menstrual cycle.
In the tweet, Frizzy wrote, "Men amaze me every day," and you know what? Color me completely amazed, too.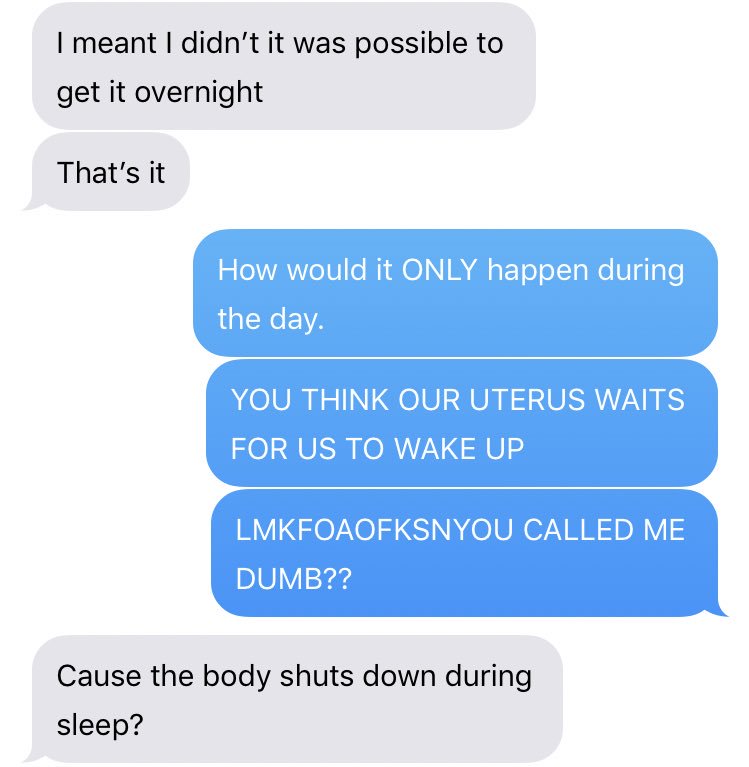 He even asked her if SHE was dumb. I can't.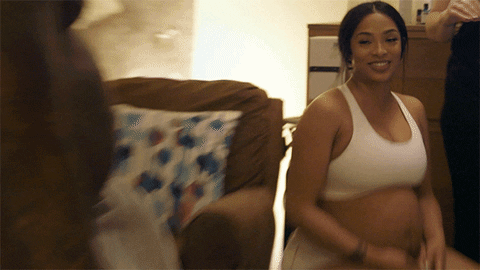 Friends, the body does NOT shut down during sleep. Our brains are still working. Our bodily functions are still…functioning.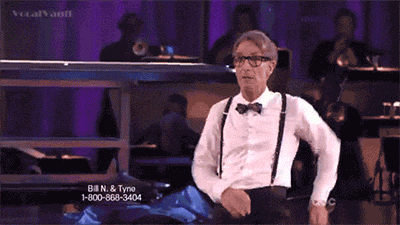 And Twitter just couldn't stop laughing at this dude.
You mean to tell me that all this time I coulda just slept all week and avoided this mess

— EW, David (@yikes_itsaut) May 4, 2019
Yes. It is true. When we sleep, our breathing comes to a complete stop and our hearts stop beating. Our soul is then transfered to the cloud where we have our dreams stored. Your body will know when it's time to get up and will call your soul back. The human body is amazing❤

— Lisa 🌟 (@LisaDevil1001) May 4, 2019
THE BODY SHUTS DOWN DURING SLEEP pic.twitter.com/Fhn2RPcxQb

— 🧘🏾‍♀️ (@wassuppma) May 3, 2019
🤦🏻‍♂️ should've cut him off at "HoW DoEs ThAt EvEn HapPen"

— messiness (@messynate) May 3, 2019
Send him this pic.twitter.com/dqGFo3RcMd

— konor knowles (@itsconorbitch) May 4, 2019
end me pic.twitter.com/GDE4rBz2UL

— ciphær ¤ ɮelle (@ciphrelle) May 3, 2019
DO NOT I REPEAT DO NOT LET THIS MAN REPRODUCE

— Ricardo (@Londyn_Kyrie2) May 4, 2019
This the guy that thinks sex at night is better Bc the sperm is asleep 💀💀💀

— Danny Boy (@esemidannyboy) May 4, 2019
He clearly can't because his body shuts down at night

— Heyitslisa (@asiLstIyeH) May 4, 2019
Even the men didn't want to be associated with him.
The men don't claim him.

— Erick 🐺 (@therickstah) May 4, 2019
damn buddy set us back as a gender

— Xavier (@Xthough) May 3, 2019
People couldn't believe that the dude thought she was somehow crazy for expecting him to know stuff we learned in junior high school sex ed.
HE CALLED YOU CRAZY FOR EXPECTING HIM TO KNOW VERY BASIC KNOWLEDGE OF THE HUMAN BODY

— 🍊Maze🍊 (@MaddieBurress) May 4, 2019
"YOU'RE TWENTY FOUR" JFGOHEWGHw9guyeOGFEVA

— Delilah (@DELILAHDRAG) May 4, 2019
He started on some ignorant ass shit and straight veered into a ditch of dumb

— Yamazuya (@Yamazuya) May 4, 2019
Some women shared stories about other idiotic things men believed about periods and women's bodies.
My sister has an ex that though we only bled when we went to pee 😅😂

— howaboutno (@mylittlemiata) May 4, 2019
I have talked to multiple men in my life still thinking we pee out of our vagina canals???? And not aware of our separate pee hole??? One of them was a nursing student???

— burning trash heap™ (@memer_screamer) May 3, 2019
Lmfaoo…. I'm not even surprised!
I told a guy I was going to see my period one time and the person told me it's not possible because it's month end and women don't see their period at months end!
I still think about that statement!

— Adannaya Chikito (@Miss_Adannaya) May 4, 2019
I remember my best friend's high school boyfriend thought your period only lasted a singular day. Y'all really tuned out in health class huh

— Mia Ugalde (@miamugalde) May 4, 2019
I swear a boy has asked me do periods come at the stroke of midnight on the day orrrr😂😂😂😂

— shea butter baby🇬🇭 (@thatyohanesgirl) May 3, 2019
And another woman gave a shout-out to her partner's sisters for making sure he was educated.
I want to take this moment and thank my partner's sisters for not being shy about it as he grew up. He knew all the things he needed to know when we met. May the rest of the worlds ladies receive such a gift too. pic.twitter.com/Wc0Wao0gvF

— Ilona K. Lejiete Ⓥ (@PeachVonT) May 4, 2019
What's ridiculous about the guy in the text convo is that he knows absolutely nothing about periods and yet he's probably the same guy who, whenever a woman exhibits any bit of negativity, assumes it's because it's her time of the month.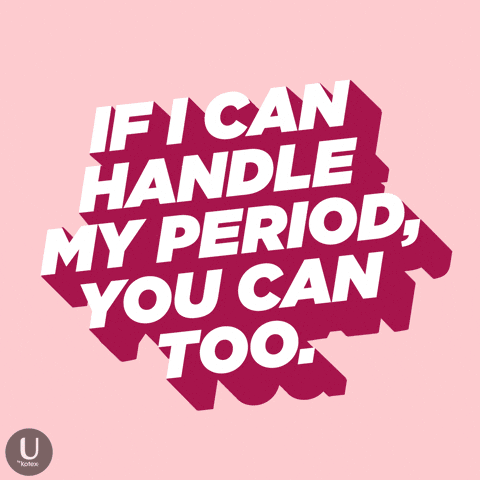 Put this man in time-out immediately.
h/t: Twitter: @farahgamo