Waking up from a dead sleep is always a little unnerving, but imagine being torn from your slumber because your partner was talking.
So creepy, right?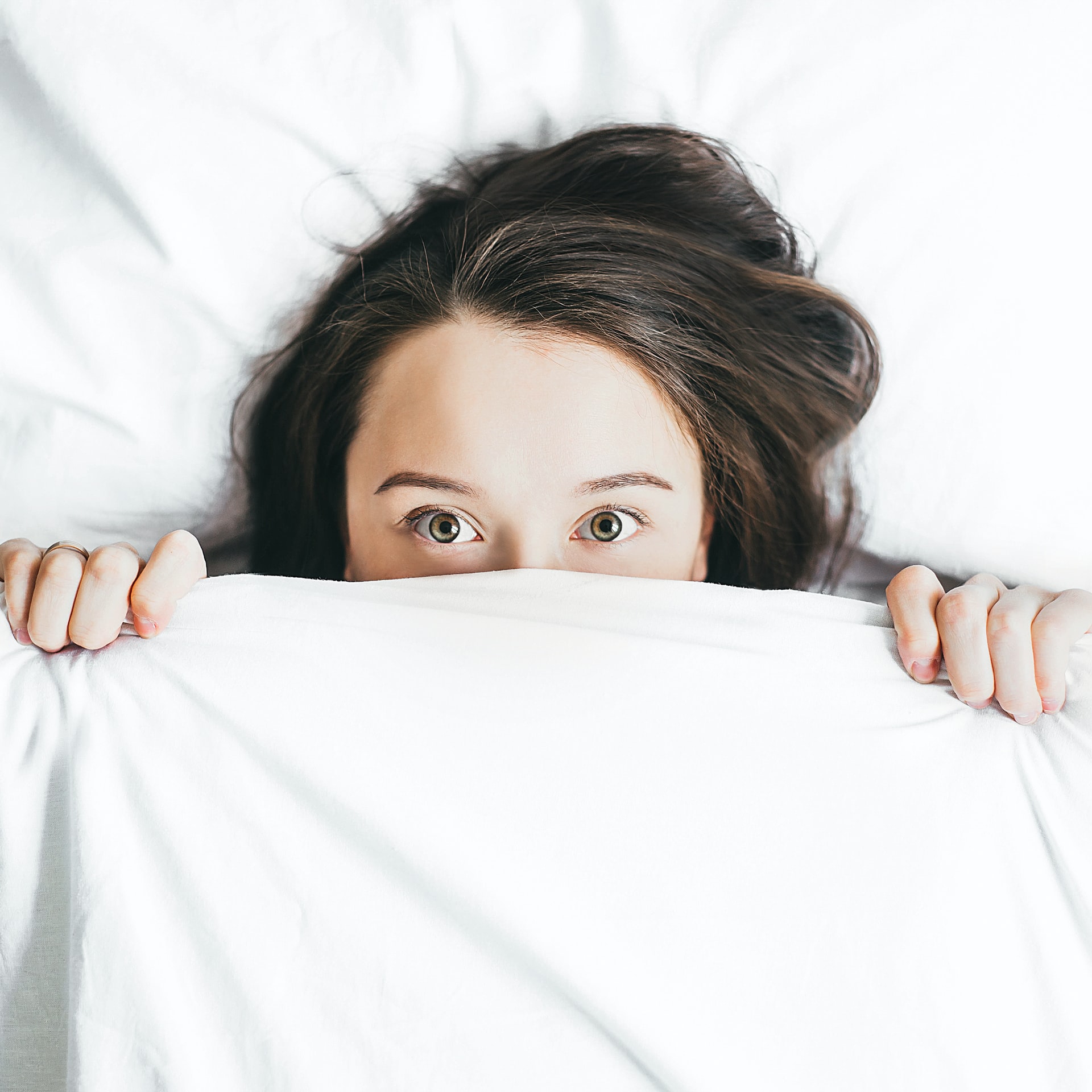 That's exactly what Twitter user Joanna Hardy shared in a now-viral Tweet. Here are some of the funniest replies to her original tweet:
1. Will there?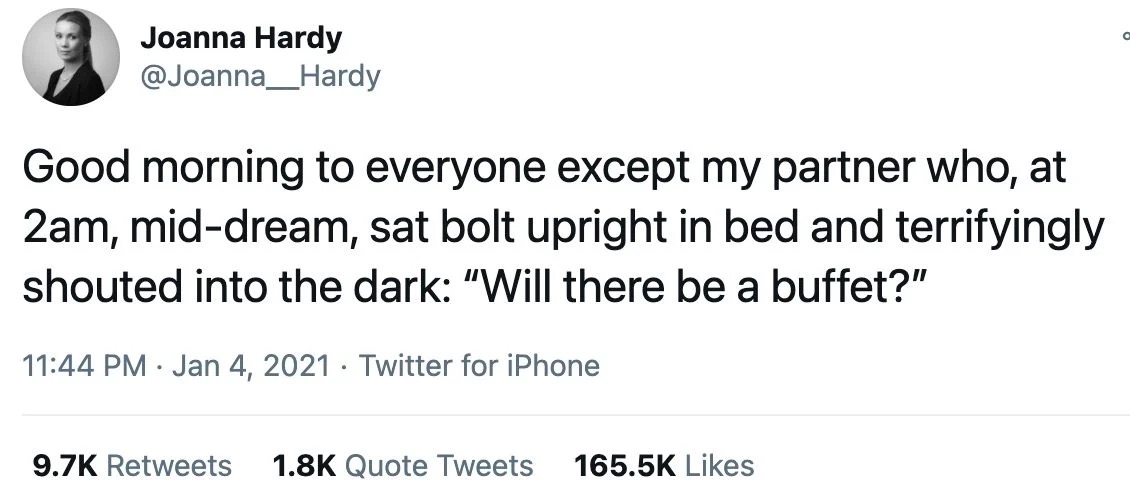 2. Probably not
3. Smart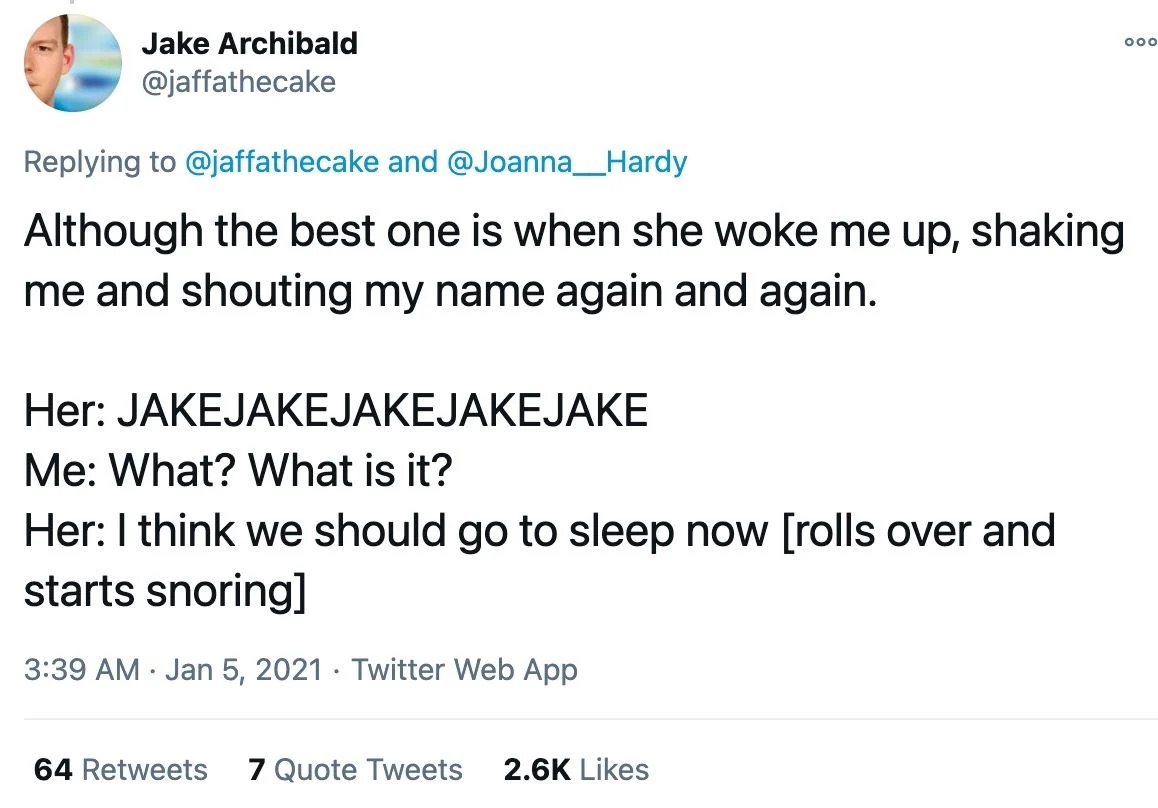 4. Grave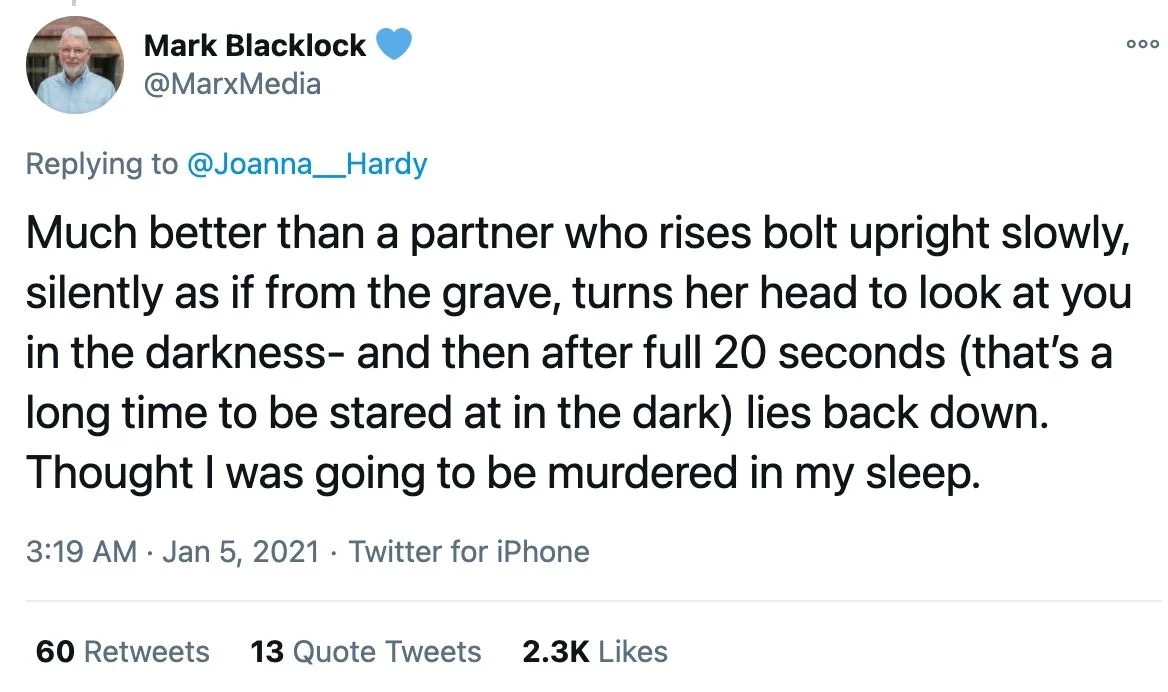 5. Active dreaming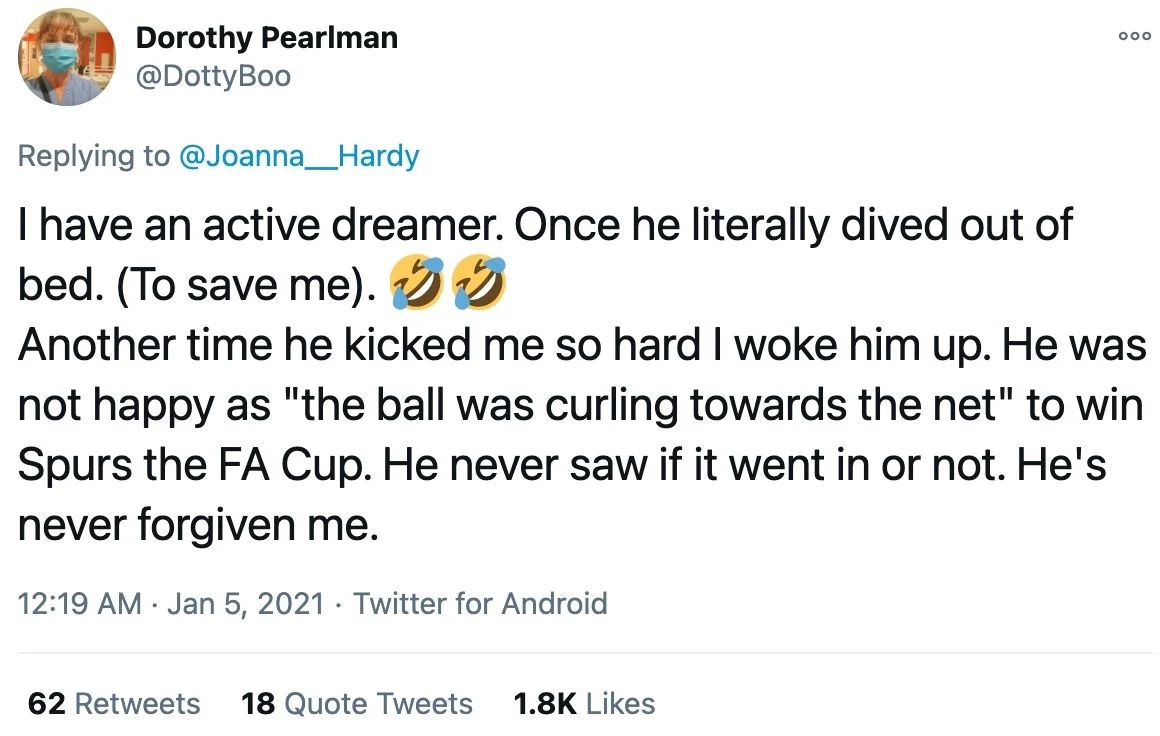 6. Poor pink elephants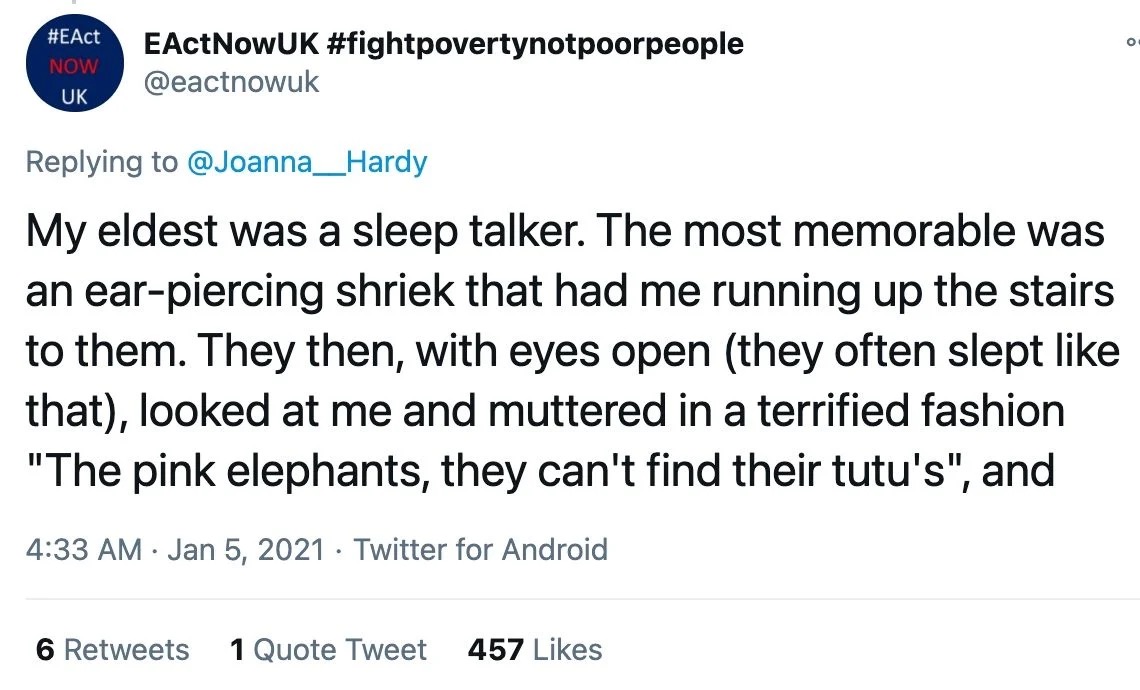 7. May as well?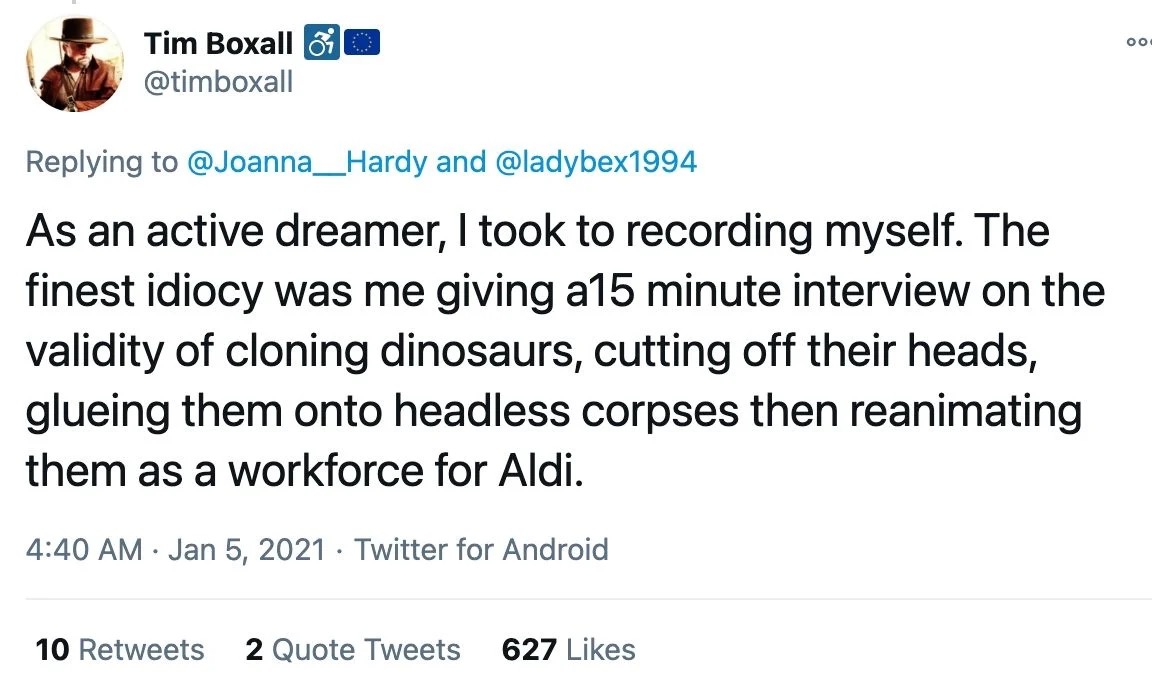 8. Goodness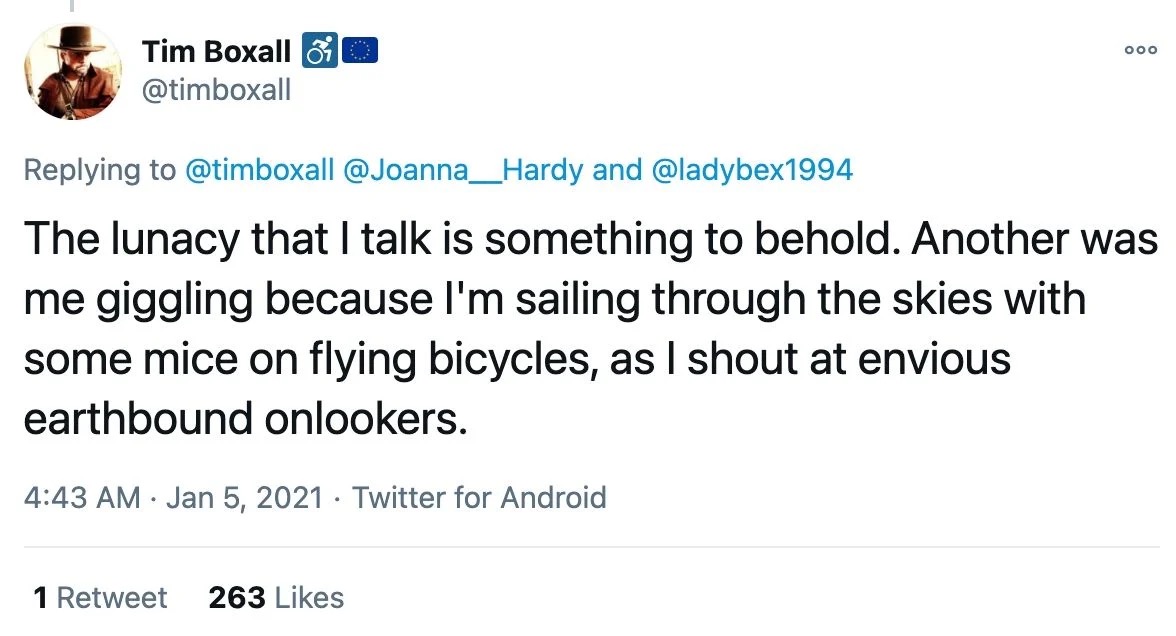 9. Saved her!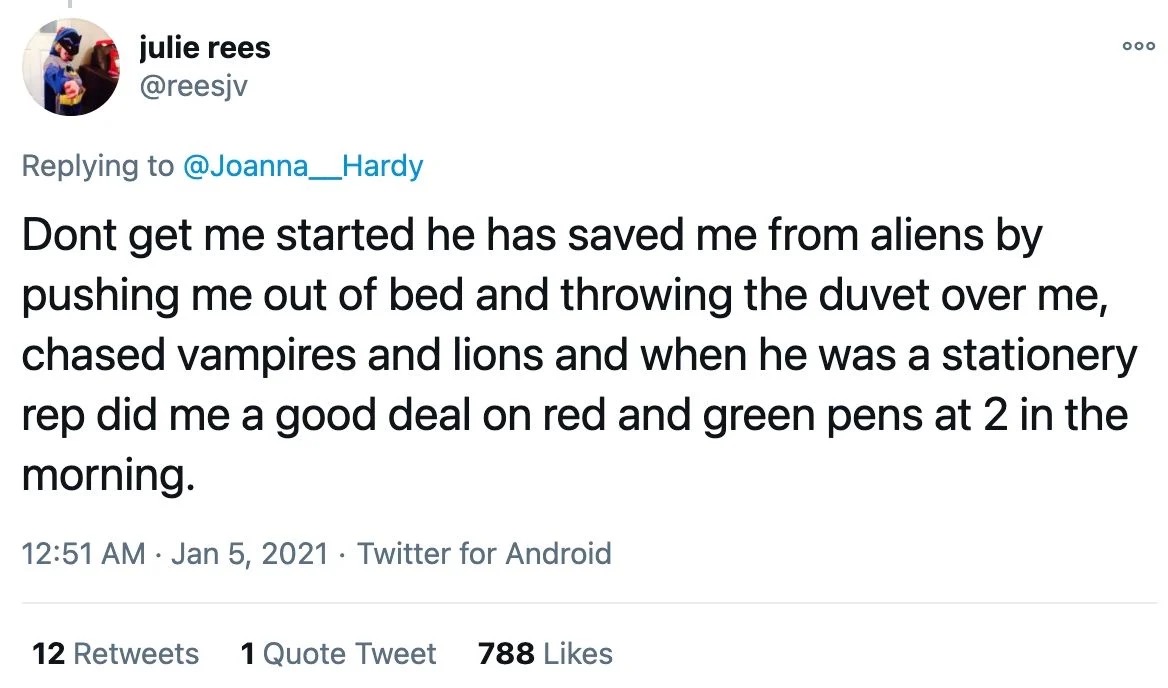 10. Why though?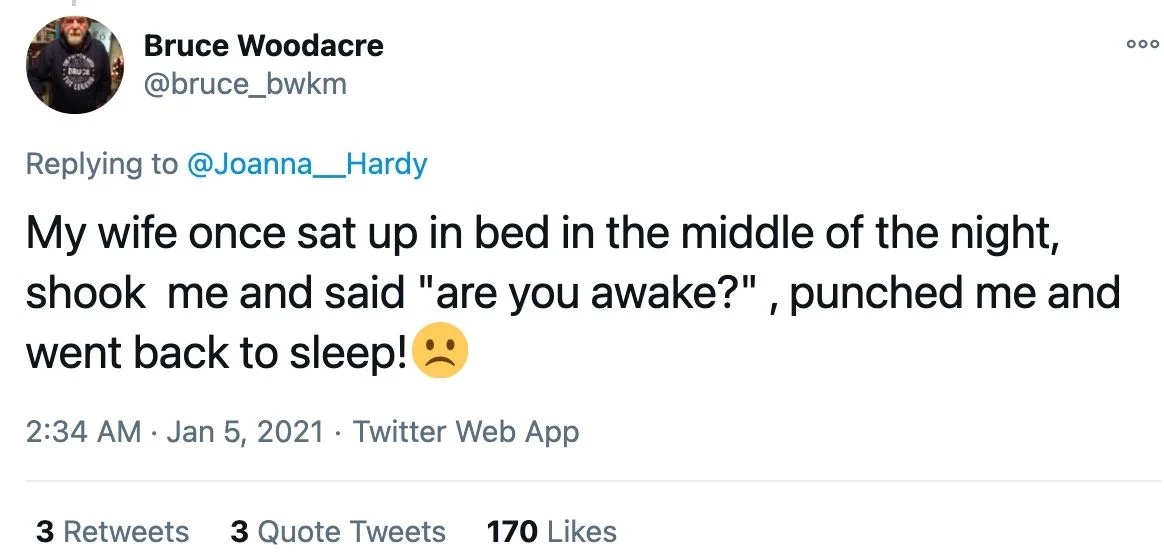 11. Wrong man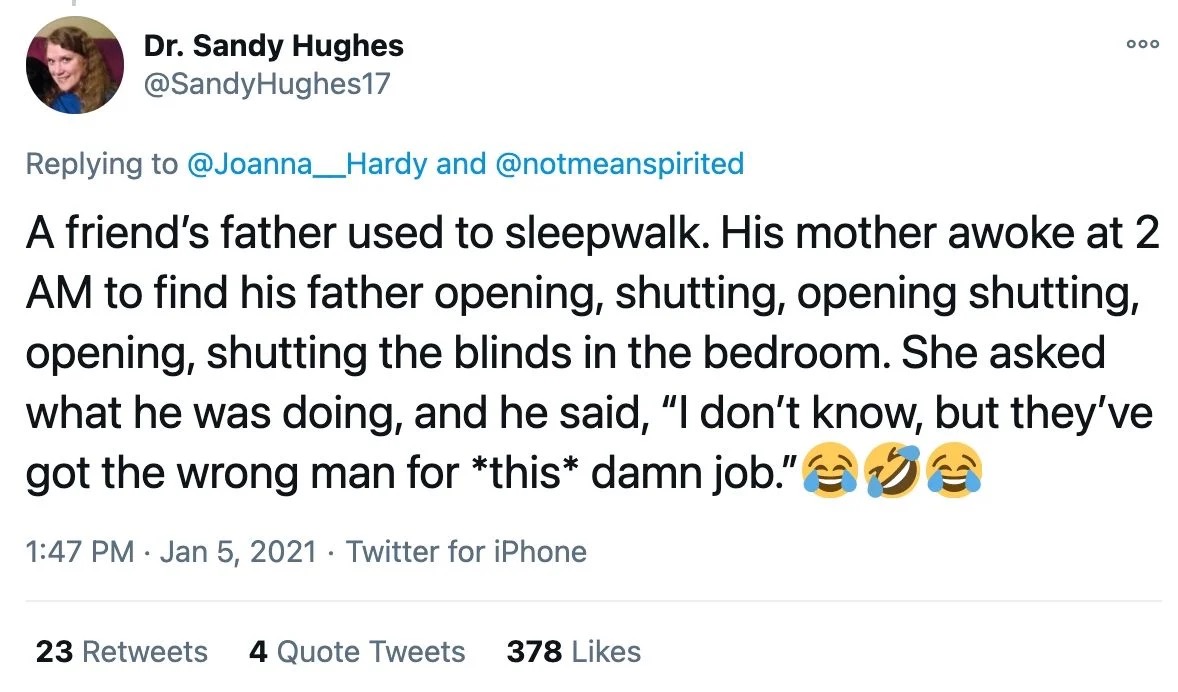 12. Boooo.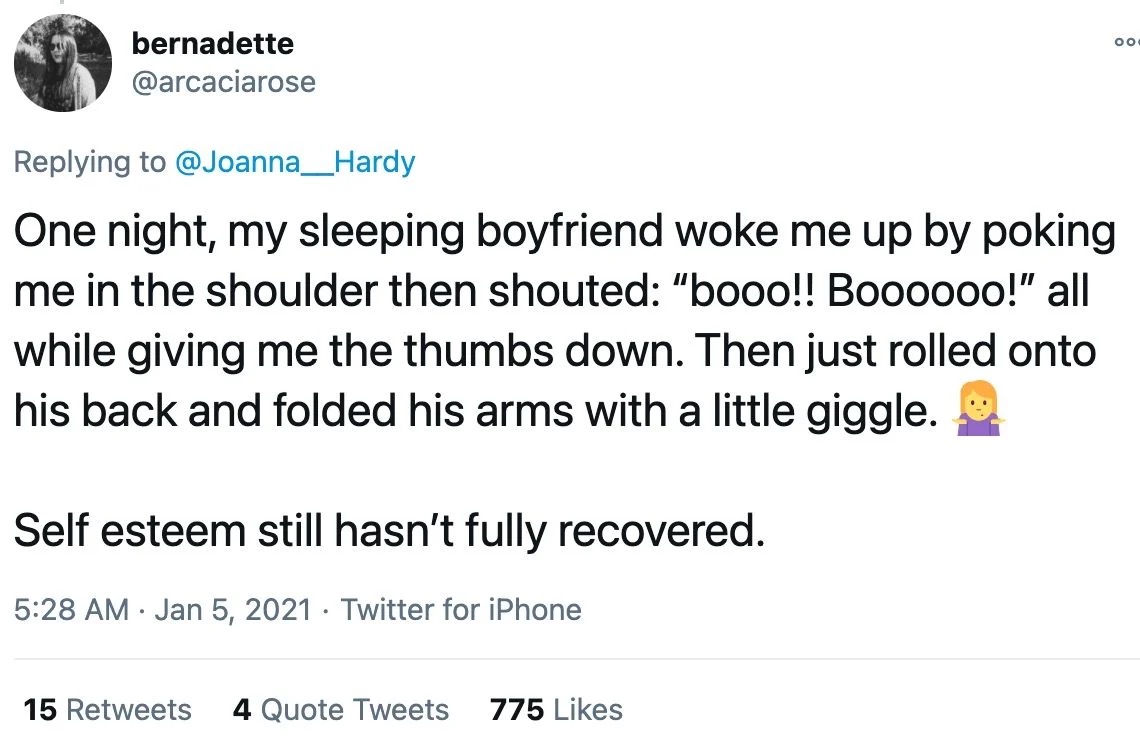 13. Is it?
14. Odd notes
15. KFC
16. Giggler
17. Dickens
18. About to dive
19. Smaller
20. Totally fair