So, uh, how's this lockdown going for you? If you're anything like the millions of human beings currently sequestering themselves inside their homes, you're probably a little bored! Weekends have lost all meaning for people working from home who also can't go out, but here we are!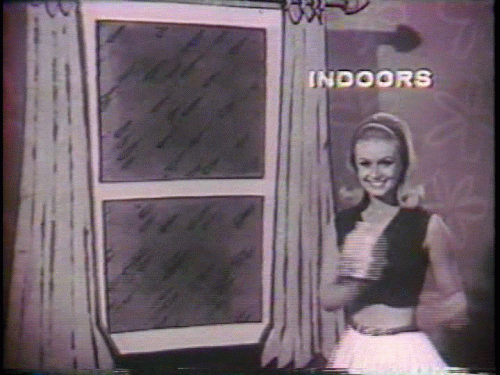 That's why we collected the funniest damn tweets from the hilarious women of Twitter so you can at least take a little break from the monotony of having the same fight with your significant other.
Go ahead and chuckle and scroll (then wash your hands) and laugh out loud (then wash your hands again) and enjoy a break from freaking out about this whole crisis. Just remember to smash that next page button (AND WASH YOUR DAMN HANDS).
Enjoy!
1.
my auntie's local restaurant emailed her this 😭😭😭 pic.twitter.com/t3PtqKXI7n

— Hannah (@hannahchrstina) March 18, 2020
2.
Way ahead of you Mike pic.twitter.com/C5hHIzhhAA

— santa's favorite ho (@themeredith) March 20, 2020
3.
y'all working from home pic.twitter.com/mt9HXbwM15

— the hoziest (@iatemuggles) March 17, 2020
4.
You're telling me my professor who can't stop the YouTube autoplayer from playing the next video is going to teach classes online? This should be good.

— Nikki Insana (@NikkiInsana) March 11, 2020
5.
It's important to shower every day. Blow out that hair. Put on office clothes. Pretend to type up some reports. Refer to everyone as your "new client." End all phone calls with "Here's my card." Ask yourself for a raise. If you say no, embezzle. Right now it's all about self-care

— Karen Kilgariff (@KarenKilgariff) March 21, 2020
6.
me passing any human being while on my daily quarantine walk pic.twitter.com/soPrwR4KPW

— Anne T. Donahue (@annetdonahue) March 22, 2020
7.
4 million Americans are gonna die and trumps gonna brag he created 4 million jobs

— Megan Amram (@meganamram) March 22, 2020
8.
The best slide from Cuomo's press conference today. Possibly the best slide ever. pic.twitter.com/WjOdXQJlfn

— Amanda Mancino-Williams (@Manda_like_wine) March 22, 2020
9.
Days right now: 😭☕️😕👩‍💻👨‍👩‍👦‍👦🤦🏻‍♀️🤦🏻‍♀️🤦🏻‍♀️🍪🍩🍿🤪🤪🤪😐😂😐😭🎶😊👨‍👩‍👦‍👦👨‍👩‍👦‍👦👨‍👩‍👦‍👦🙄🙄🙄🙄👩‍💻👩‍💻🍷👨‍👩‍👦‍👦👨‍👩‍👦‍👦👨‍👩‍👦‍👦👩‍💻👩‍💻👩‍💻👩‍💻👩‍💻👩‍💻👩‍💻👩‍💻🍪🍪🍪🍪🍪🍪🍪🍷😴😳

— Shira Danan (@srdanan) March 22, 2020
10.
me in 1 week watching a scrap of plastic blow across the street pic.twitter.com/ZvXlCIQbzy

— Jill Gutowitz (@jillboard) March 17, 2020