Renting can be tough, but it's really the only option most of us have these days. Dreams of one day owning a home are exactly that; just dreams.
Know who knows this more than anyone? Landlords.
Chances are, your landlord isn't the most attentive and caring person. They know they hold all the cards. They know how much it sucks to move. They know there's someone willing to move into your place if you threaten to leave. Because of this, they put forth zero effort and take a third of your paycheck every month.
That all being said, let do what we do when we know we don't have any real power in a situation. Let's make fun of them.
1.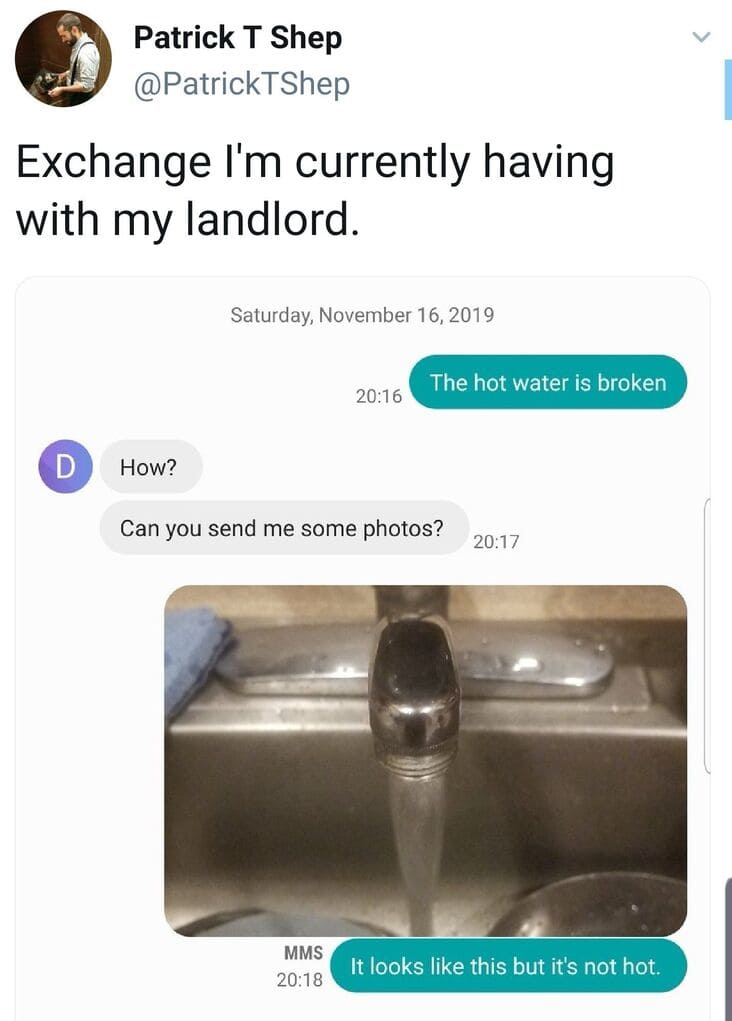 2.
TFW your landlord says you can't drill into the walls https://t.co/qpnWZXwq0B

— Chris Mandle (@chris_mandle) February 4, 2020
3.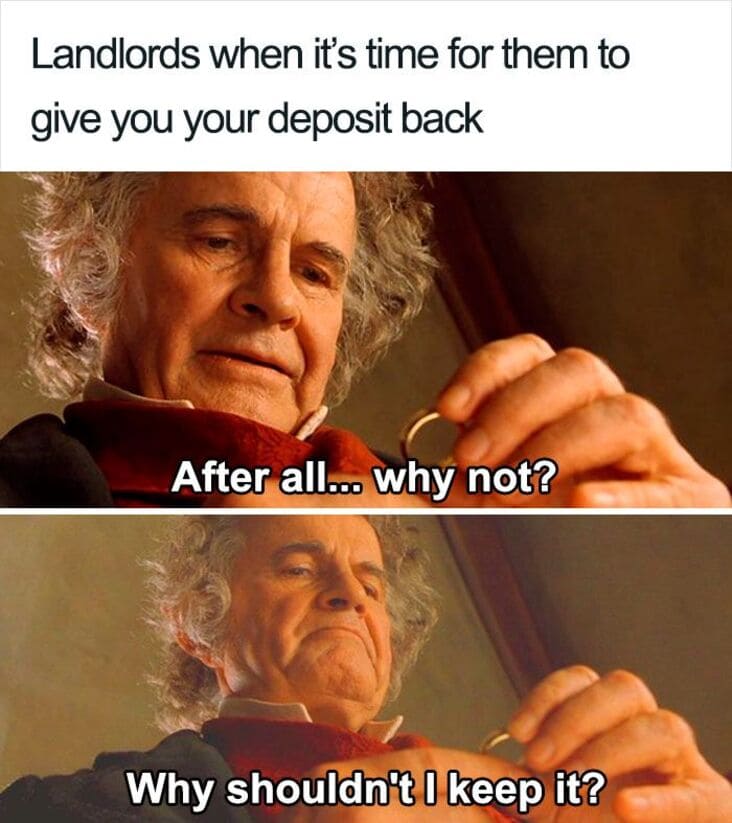 4.
If you're renting, and your landlord has a no pets policy, you can keep bats as long as you pretend to be mad about it.

— Queer Paranormal 🏳️‍🌈👻 (@ParanormalQueer) January 20, 2020
5.
6.
landlords really want us paying full price for February. FEBRUARY. Lmao grow up.

— ditch pony (@molly7anne) February 25, 2019
7.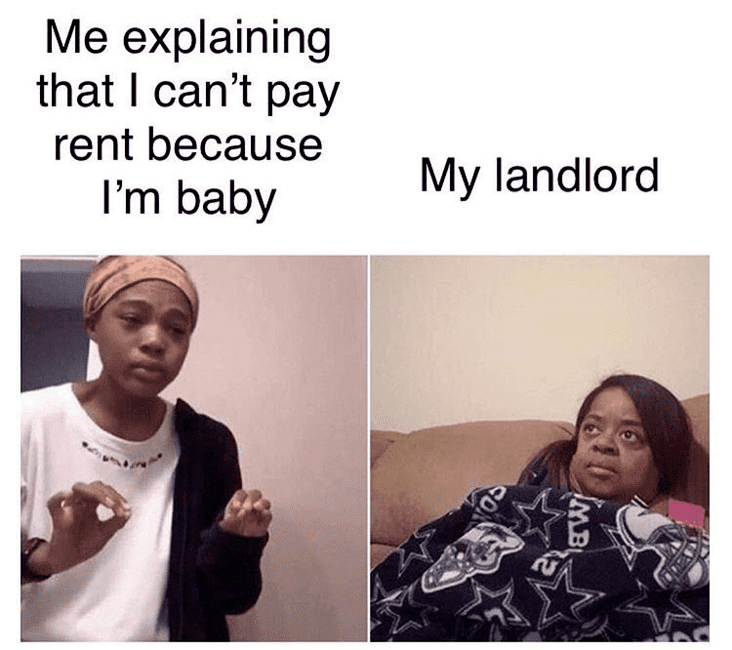 8.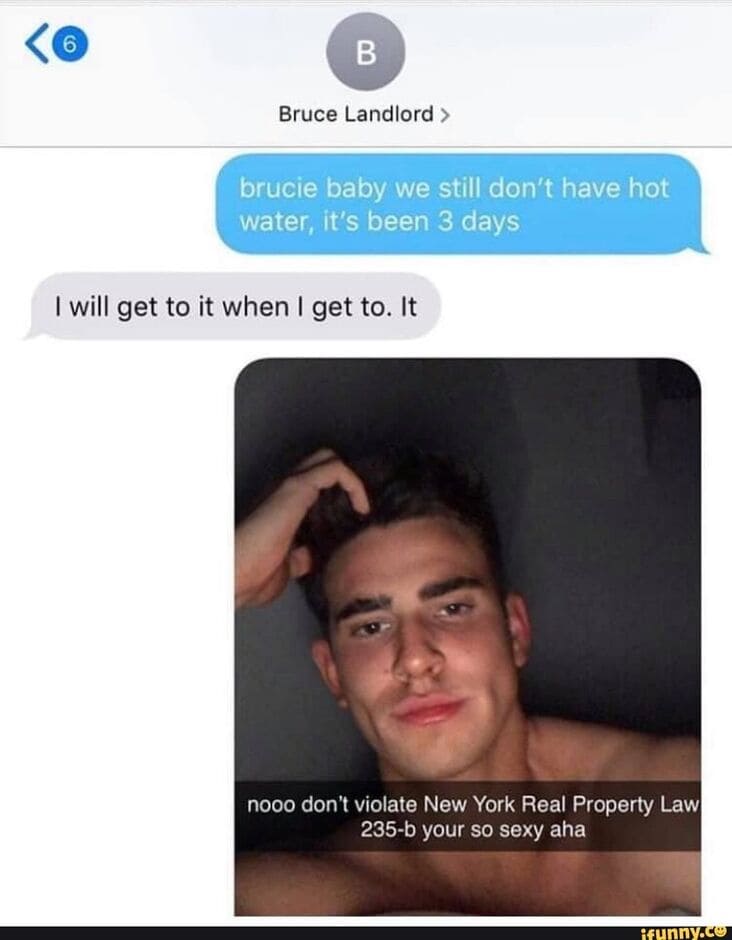 9.
I'm beginning to think my landlord has a different relationship with the rent payment than I do pic.twitter.com/2g3Tx894Lg

— Matt Poldberg 🍍 (@NotSpamIpromise) December 4, 2019
10.
Becoming the Landlord of my own Body by refusing to fix anything wrong with it

— Brooks Otterlake (@i_zzzzzz) December 10, 2019