I can only imagine how annoying it must be to deal with people and coupons as someone trying to operate a business. Especially when people try to weasel their way into an advertised deal without actually having the one thing in their possession that you specifically told them to bring in order to get that deal. Sometimes enough is enough. Which is exactly why this local pizza place left this very hilarious and sassy sign regarding the use of coupons for the customers to read. If you don't have your damn coupon, this pizza place isn't fucking around. Let's have a look at this funny pizza place coupon flyer, shall we?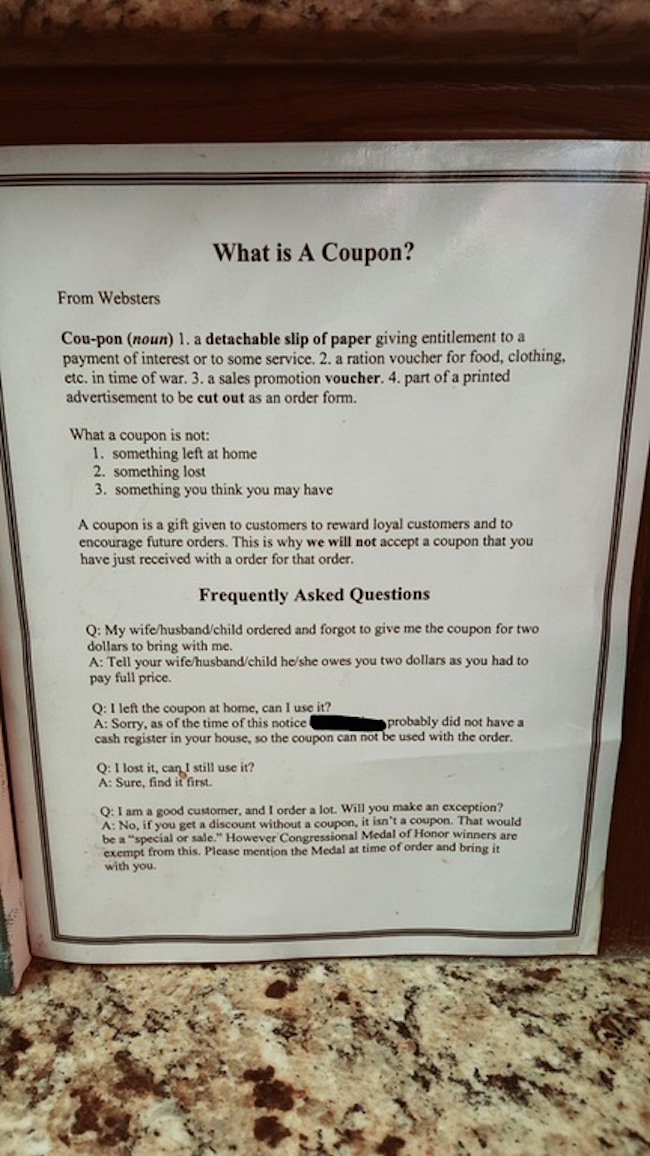 (via themolotovginger)
If that flyer tickled your fancy, you will probably very much enjoy The Best Lost Husky Sign You Will Ever See.
Save
Save