Snapchat has opened up a whole new world of humor on social media.
Whether it's simply a caption over an image or a funny doodle, Snapchat has become a way to make a regular everyday photo funny.
Or an already-funny picture, even more hilarious.
All the proof you need of this can be found in the funny Snapchats (or snaps, as the kids call them) below.
They're pretty much the funniest Snapchats ever to leave their mark on the Internet.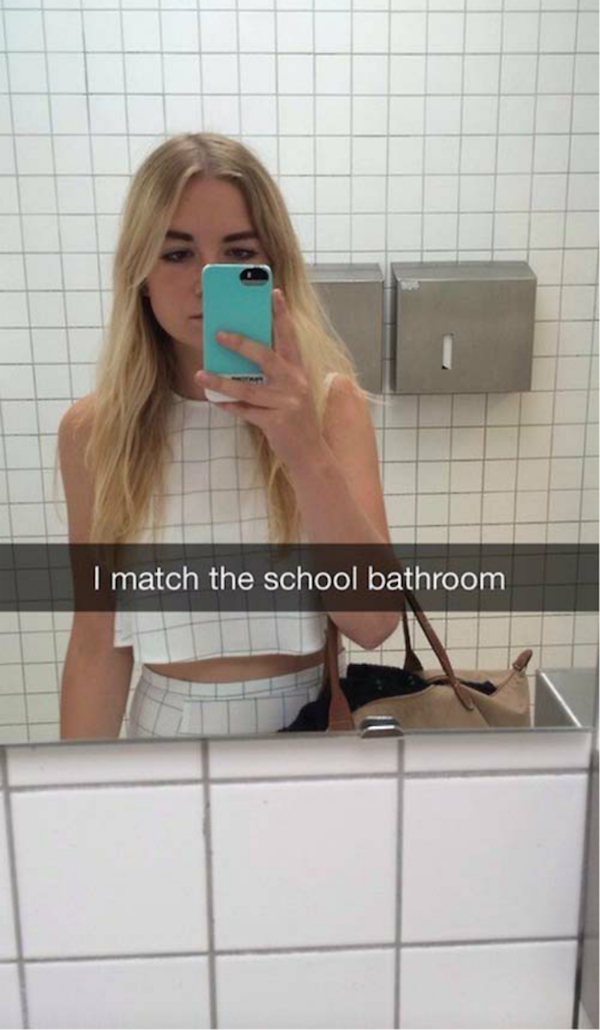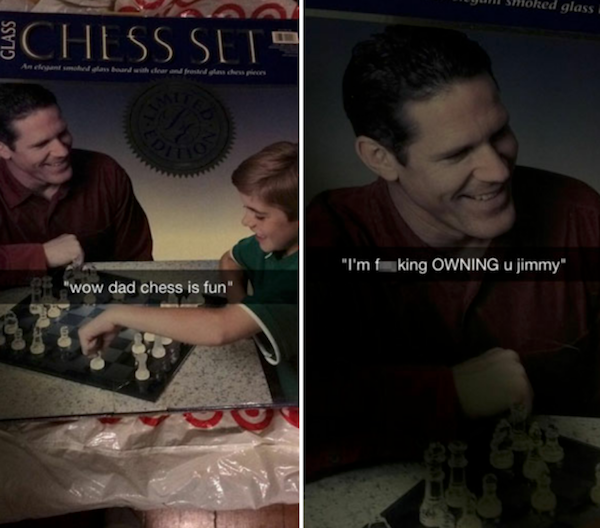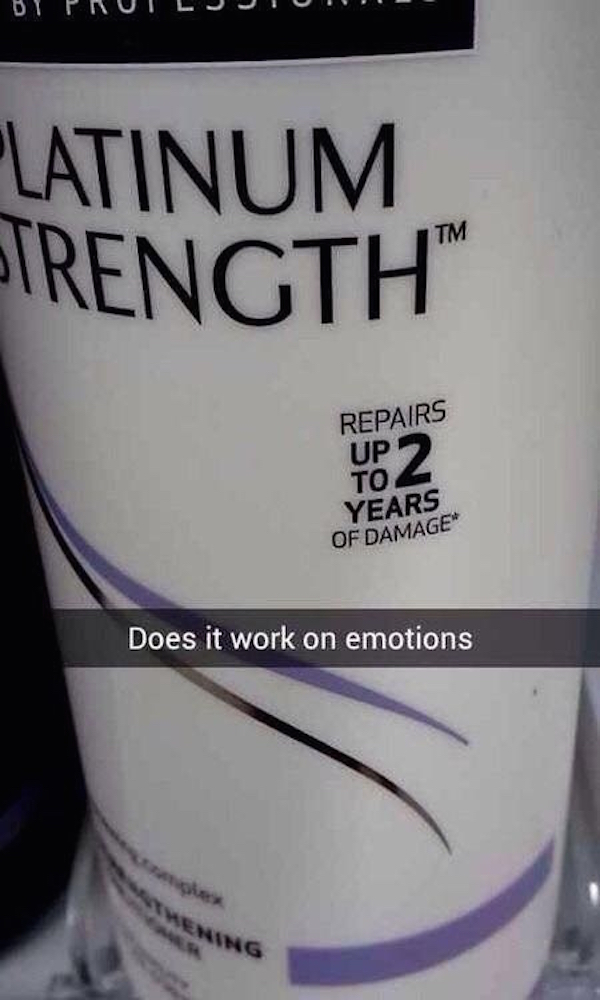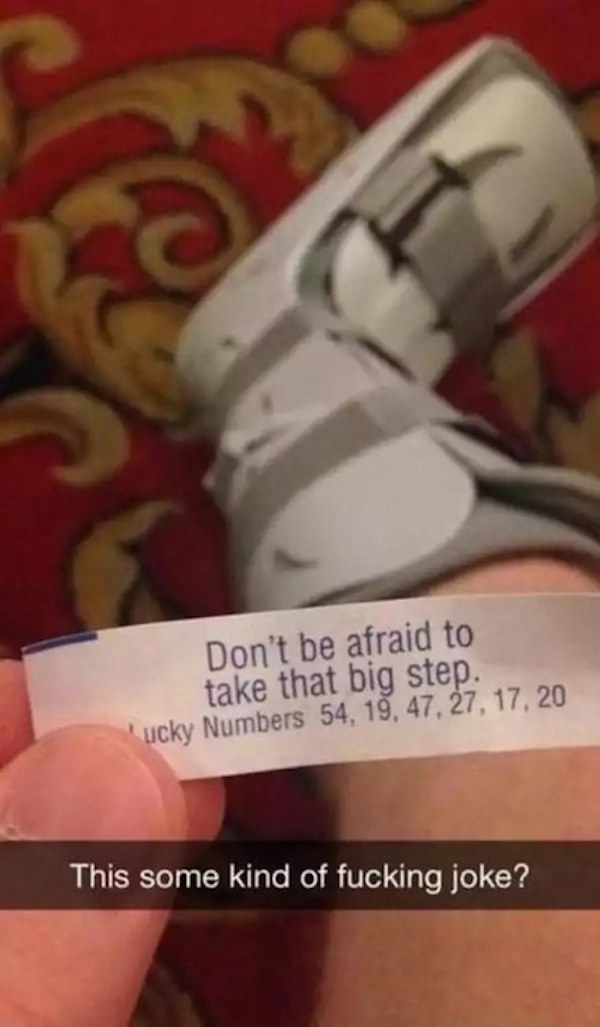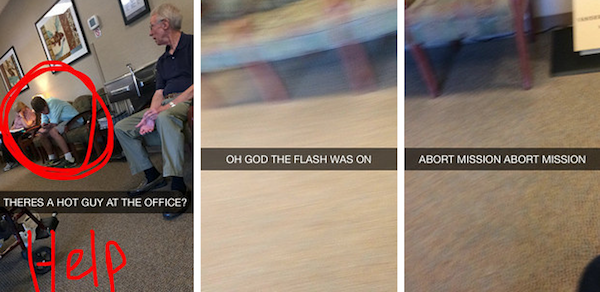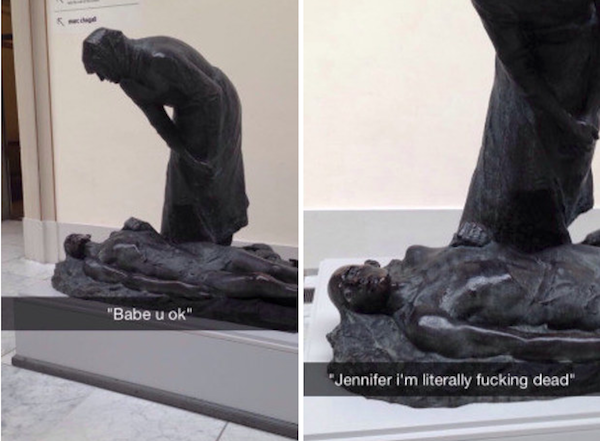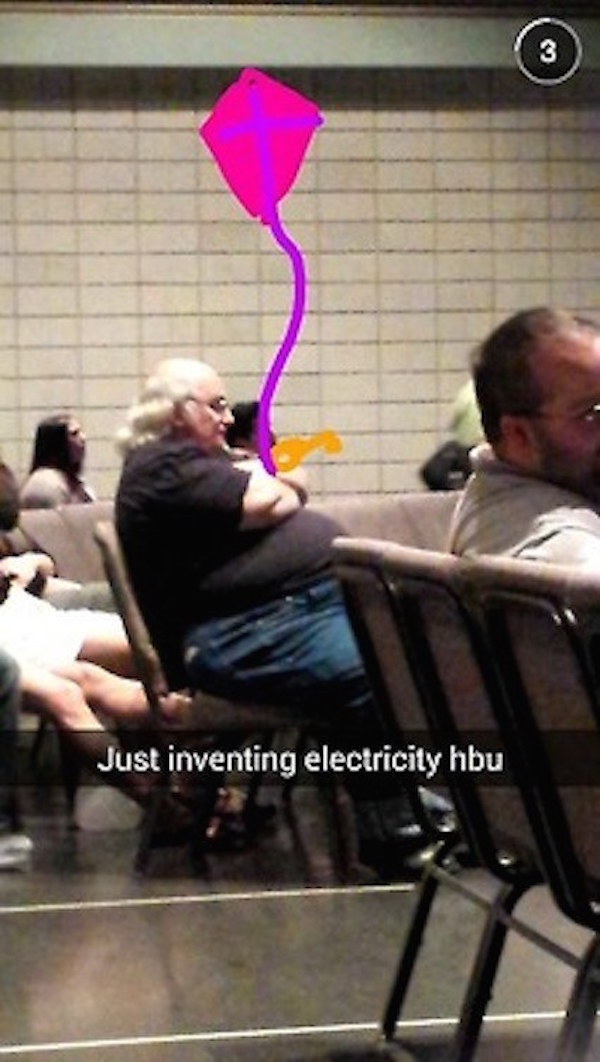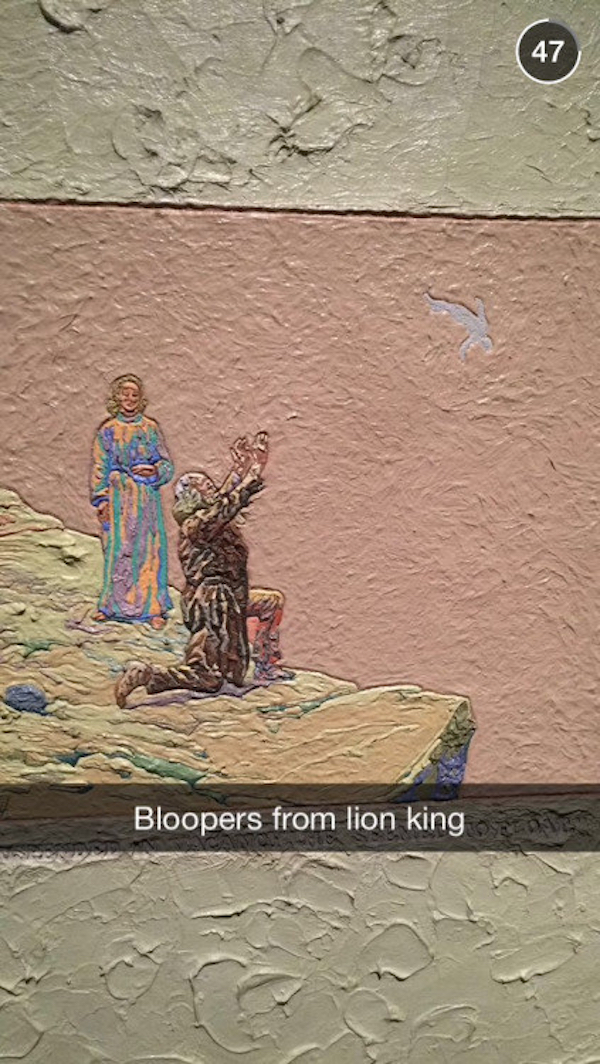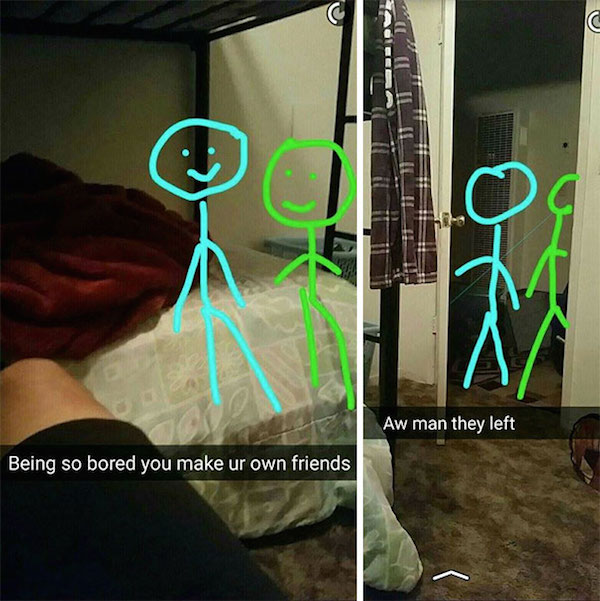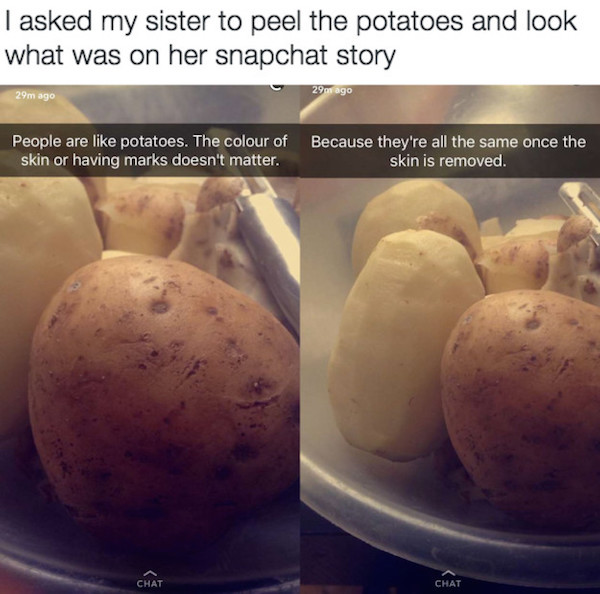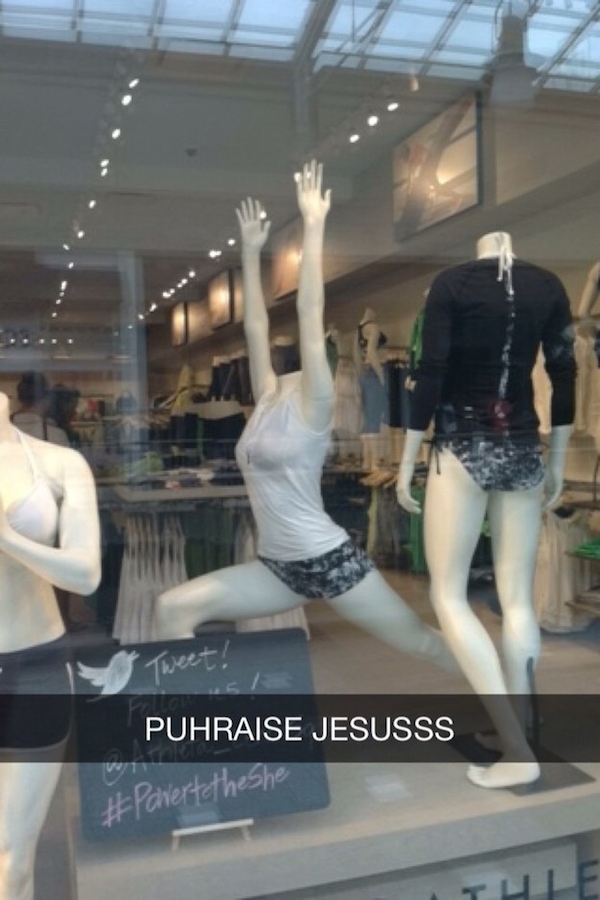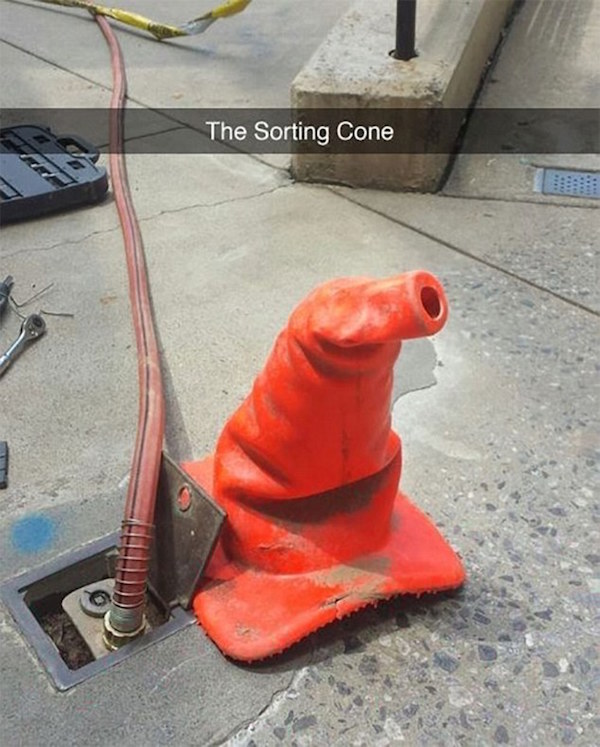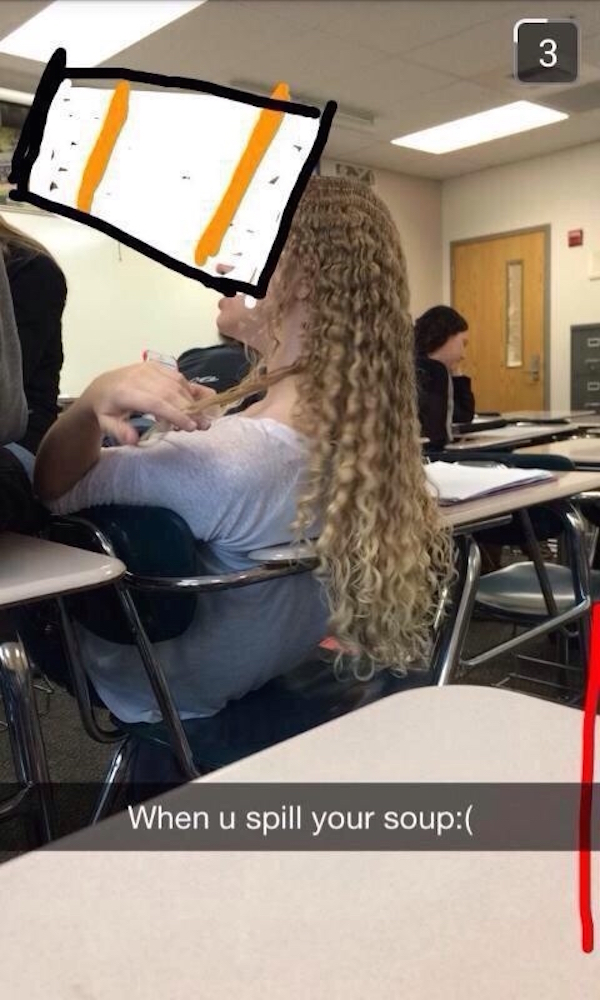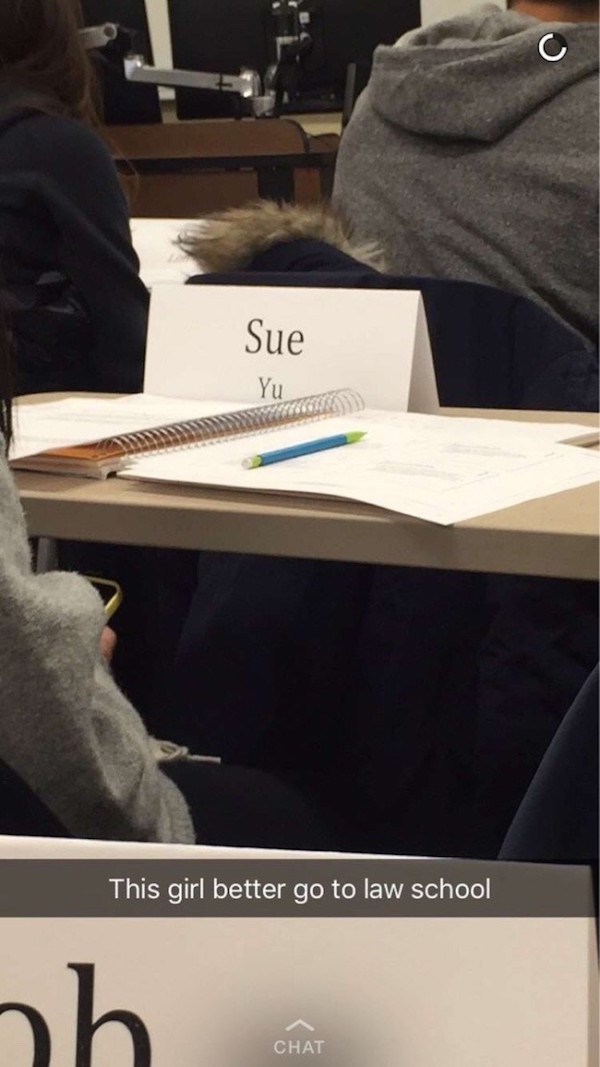 (h/t Pleated Jeans)
Now if you liked that, you'll probably Enjoy A Little Culture With These Hilarious Museum Art Snapchats.
Save
Save