There certainly isn't a shortage of funny text fails on the Internet, but this new one deserves a spot in the Texting Fail Hall of Fame. Twitter user acbanks3 shared a few screenshots from a recent texting conversation she had with her mother that ultimately became an accusation of drug possession when her mom found some pills in her room. As you'll see, the poor girl's mom couldn't have been more wrong about what she found.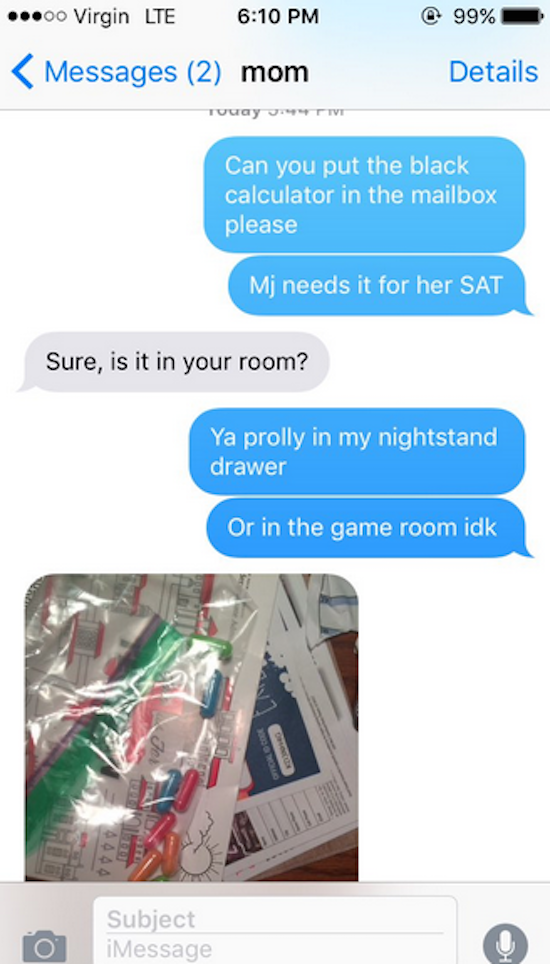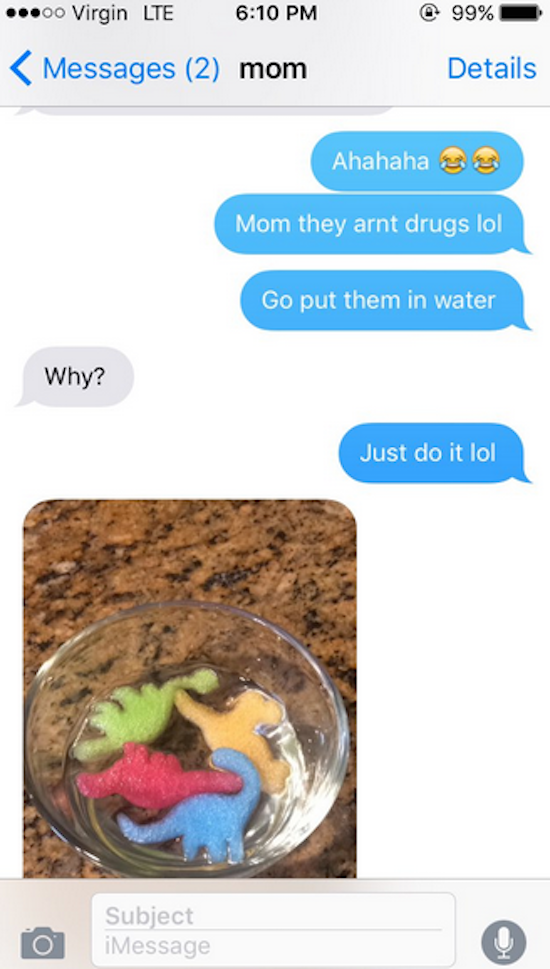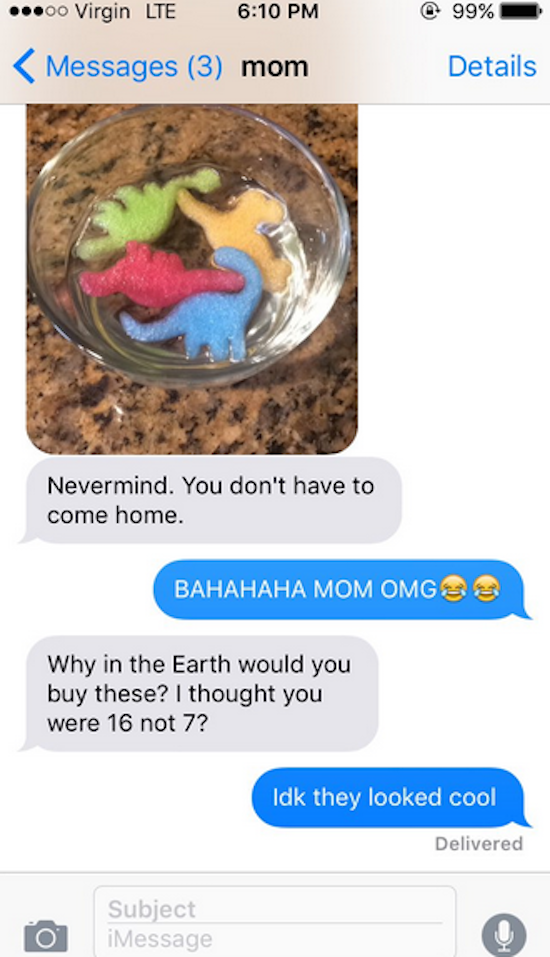 Now if you'll excuse me, I'm off to buy some dinosaur sponge pills so I can truly enjoy my Saturday night.
(via: @acbanks3)
Need more funny text fails in your life? Then check out The Right Way To Handle A Text From The Wrong Number.