Celebrities have never been more accessible to fans than they are today.
And one of the more accessible celebrities on social media happens to be everyone's childhood hero, Vanilla Ice, who follows over 50,000 people for some reason.
As long as the Ninja Rapper is following you on there, you are pretty much free to send him all the private messages you'd like. Whether he answers or not is an entirely different story.
Which is exactly what Tyler Schmall has been up to on Twitter. He's enjoyed sending private messages to Vanilla Ice for some time now.
I asked Tyler if he would mind if I shared the exchange on Ruin My Week to which he immediately said, "What's Ruin My Week?". After I was done crying, he said to go for it. Have a look: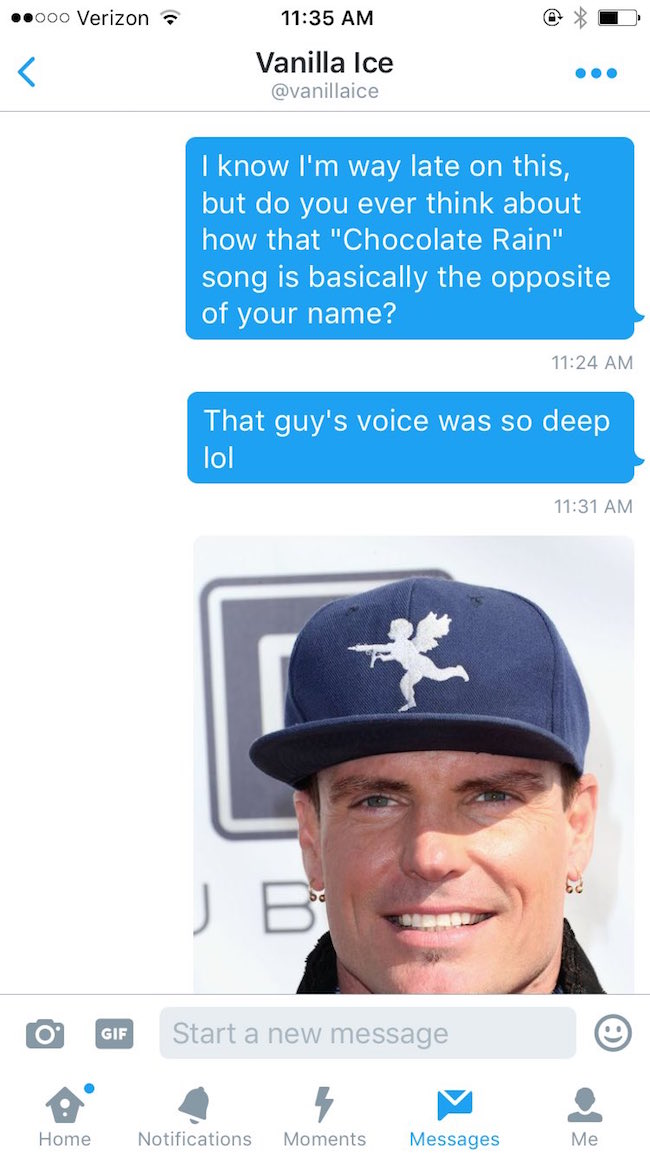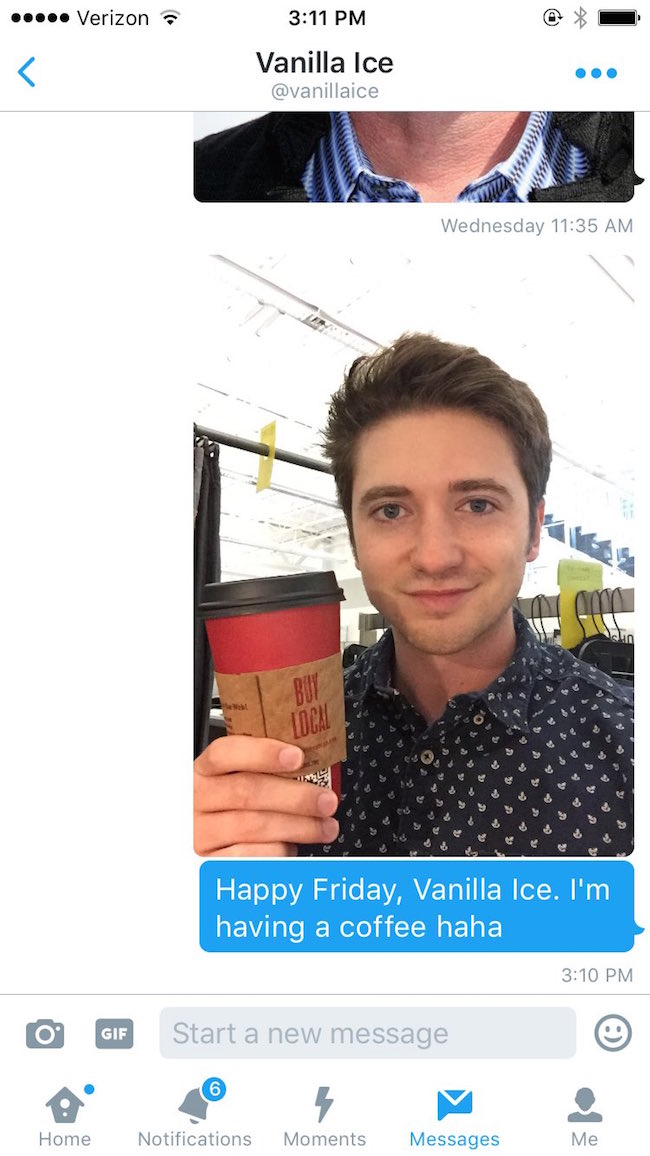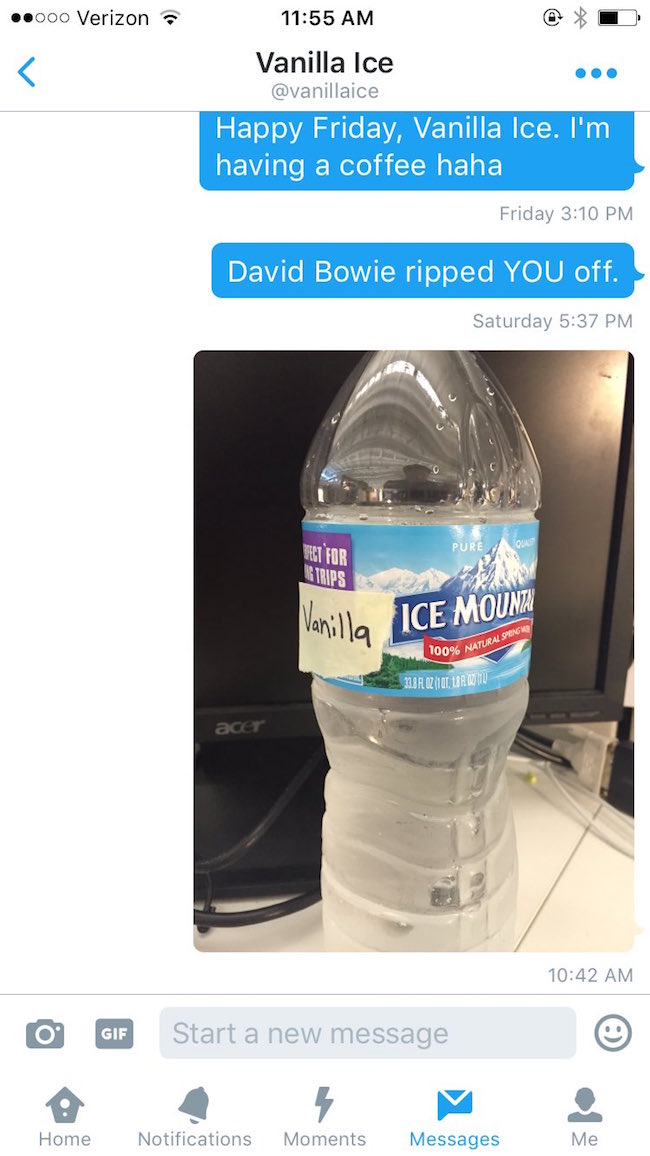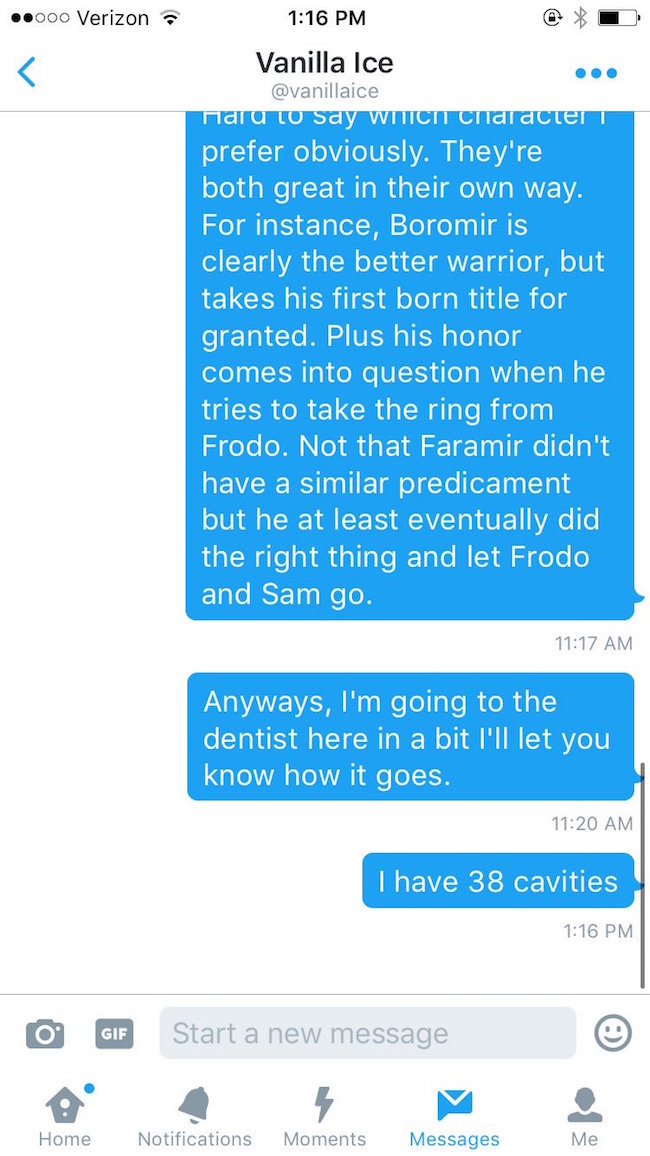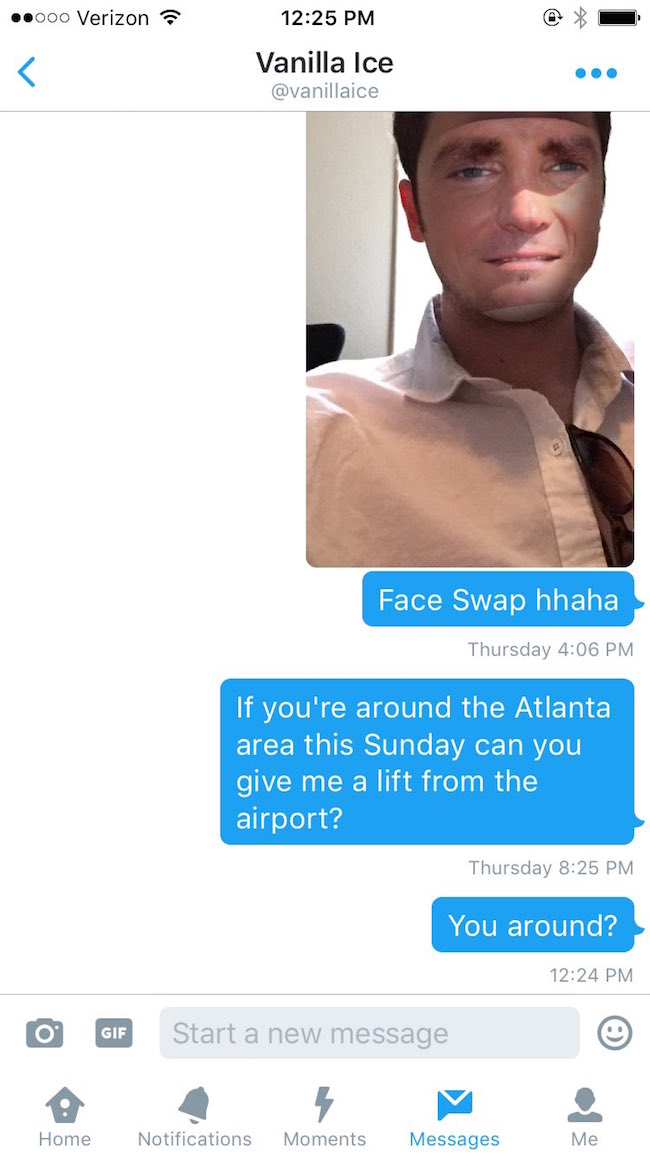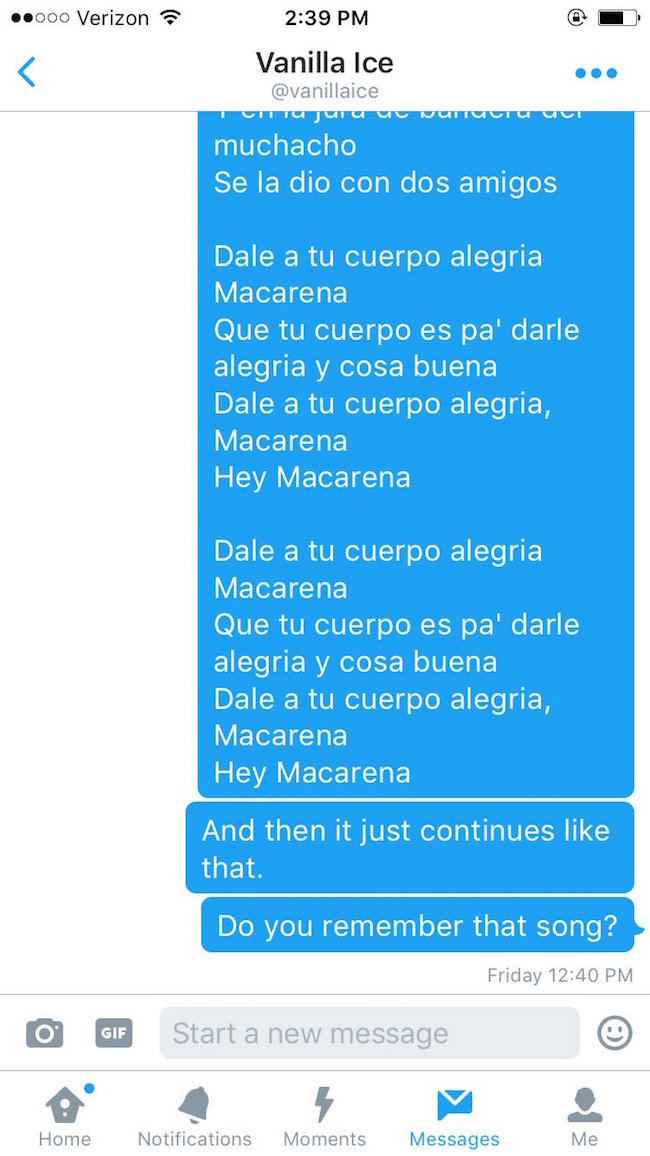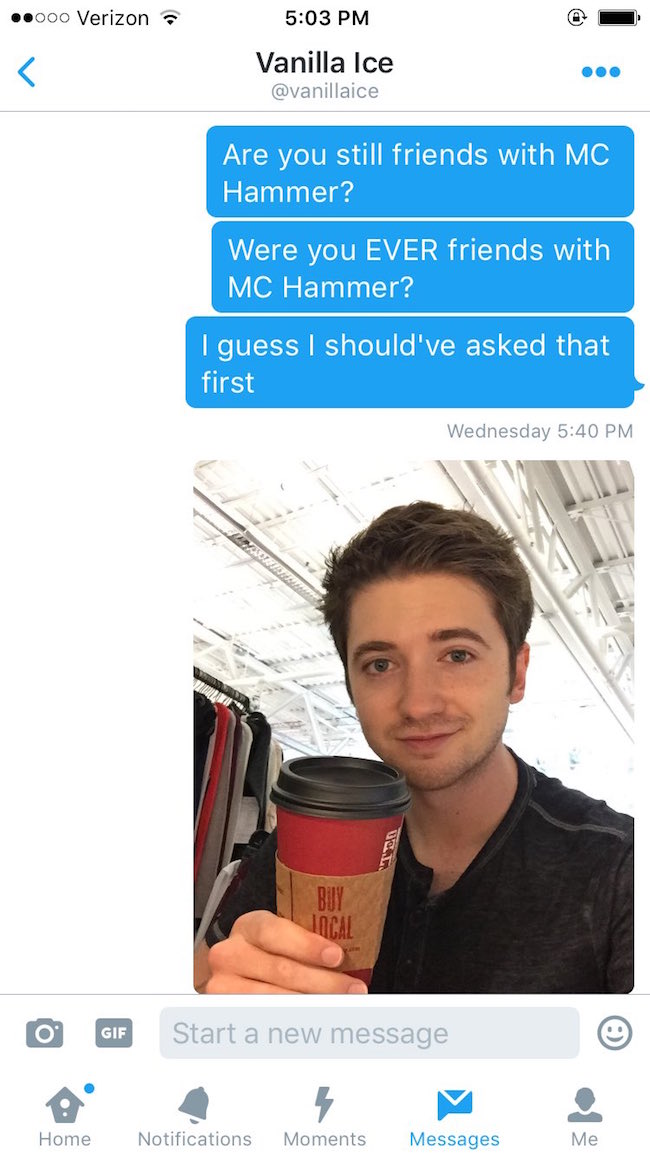 I guess at this point, you just assume that Vanilla Ice's direct messages are so loaded with people trying to say all types of stupid shit to him that he just doesn't bother responding ever. Well, Tyler seems to have learned the hard way that this just isn't the case. In fact, he seems to be pretty responsive, even offering to go so far as to offer very Vanilla Ice-style advice to people who are anyone but Tyler, apparently.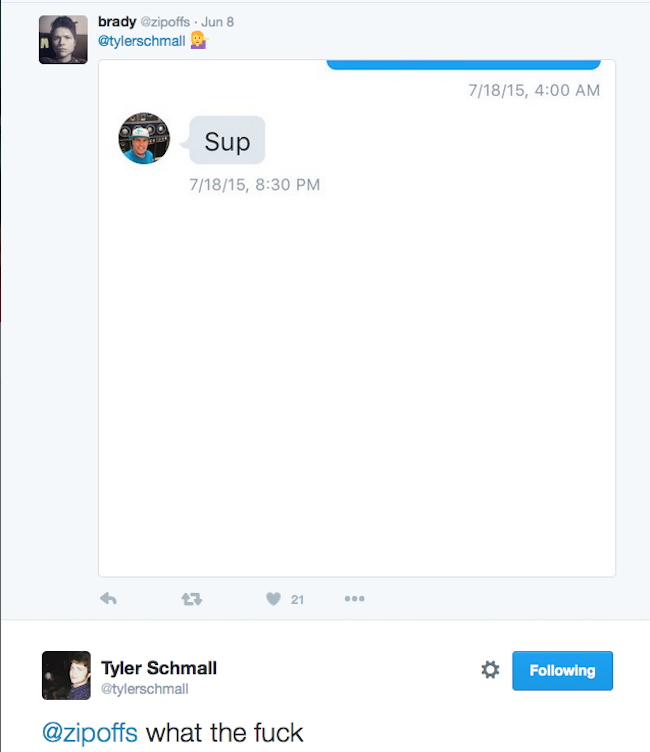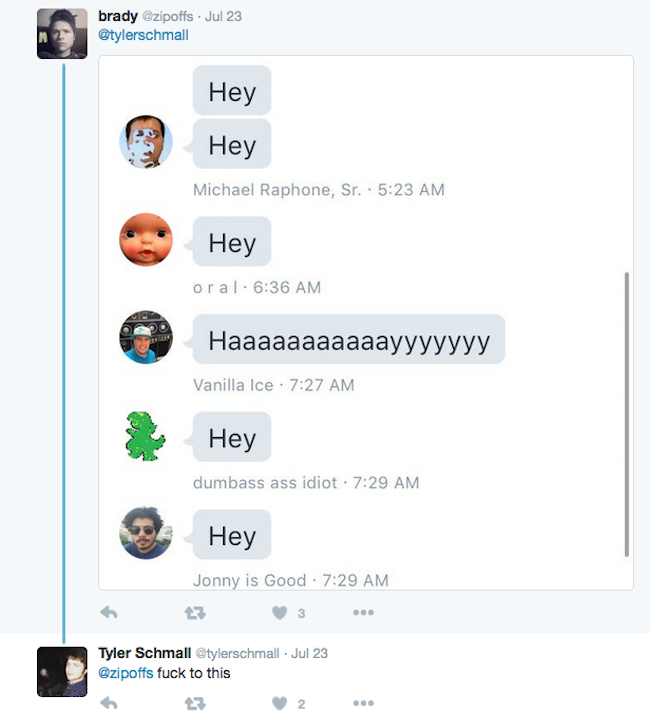 Maybe one of these days, these two might have a special moment, possibly even become the best of friends. But for now, Vanilla Ice is certainly earning his name by being beyond cold and single-handedly crushing Tyler's dreams.
(via Tyler Schmall)
Save