The best thing about Twitter is that you never know when you're going to tweet something that is going to blow up the Internet.
One day your tweets are getting maybe a few retweets and favorites here and there and then BAM!
The next moment you have a tweet that ends up getting hundreds of thousands of both and is pretty much seen by everyone on the Internet.
That seems to be exactly what happened to Delaney Keefe when she tweeted these hilarious screenshots of how her mom responds to weird texts optimistically.
The weirder Delaney gets, the more optimistic her mom seems to be.
I mean, the woman is like my polar opposite.
I guess I need to reevaluate how I look at the world.
Anyway, have a look. Each conversation is better than the last.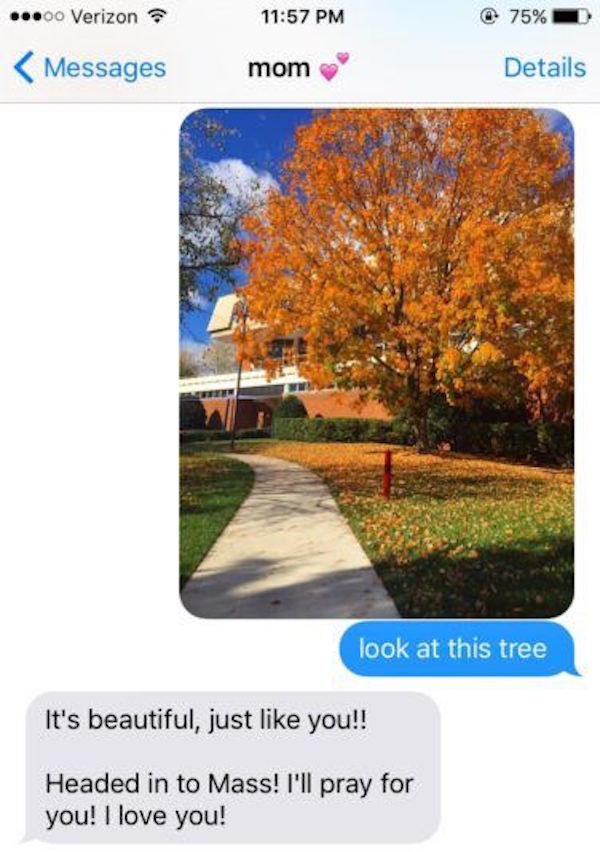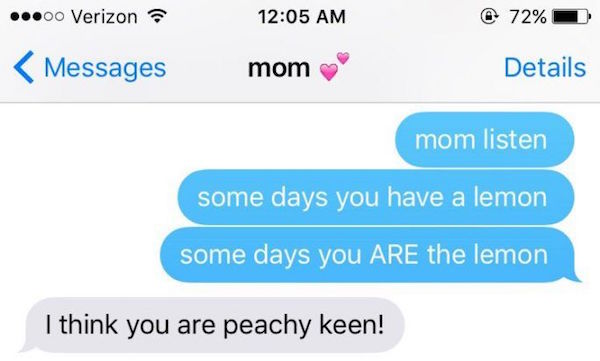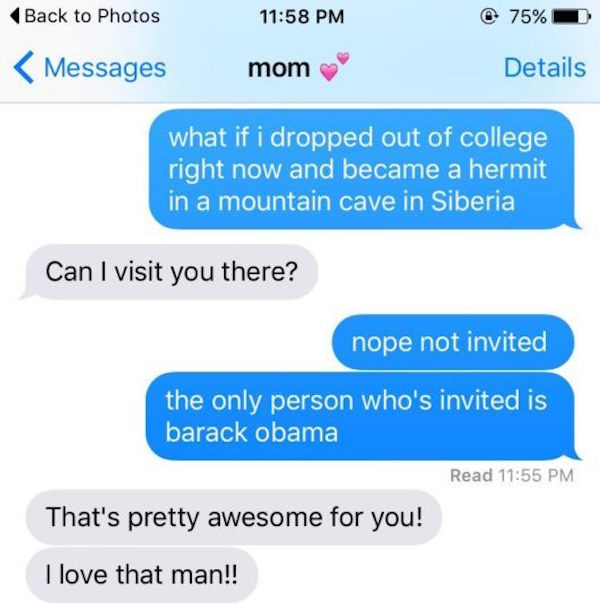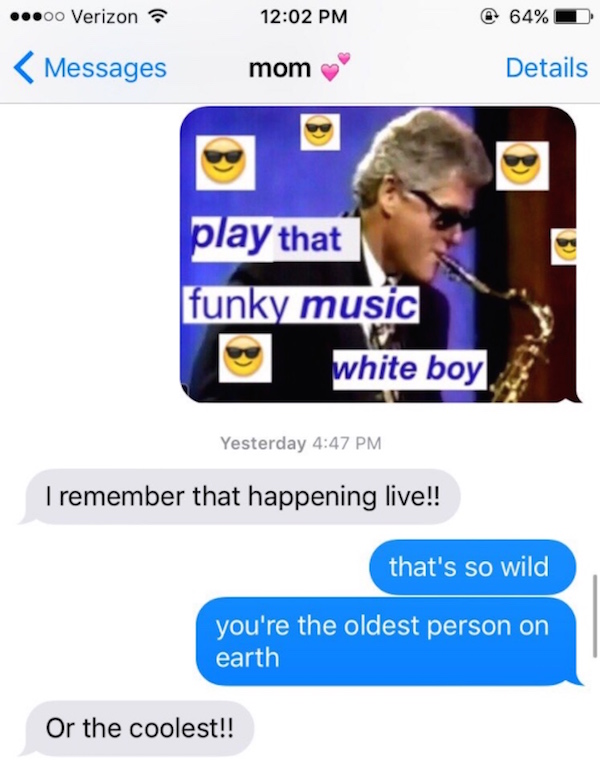 I think it's safe to say we could all learn a little something from Delaney's mom about how to stay optimistic no matter what. Then again, what would we do on the Internet if we were all too positive to complain about anything?
(via delaney keefe)
Save
Save
Save