Let's say you're at work all day and the only joy you receive is occasionally being able to gaze out the window to appreciate the beautiful weather outside before having to get back to work.
Now let's say a giant truck with a giant photo of a dull office kind of like yours decides to block your only joy for an extended period of time.
Who wants to be in an office and stare out the window into another damn office, right?
So, what do you do?
Well, do just like the people in this office did and have a little fun at the truck's expense.
It's a simple little oddly satisfying truck prank.
Step 1: Get annoyed and plan your revenge.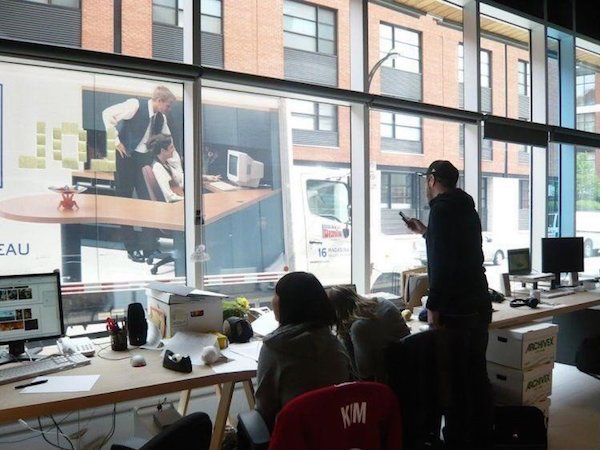 Step 2. Measure.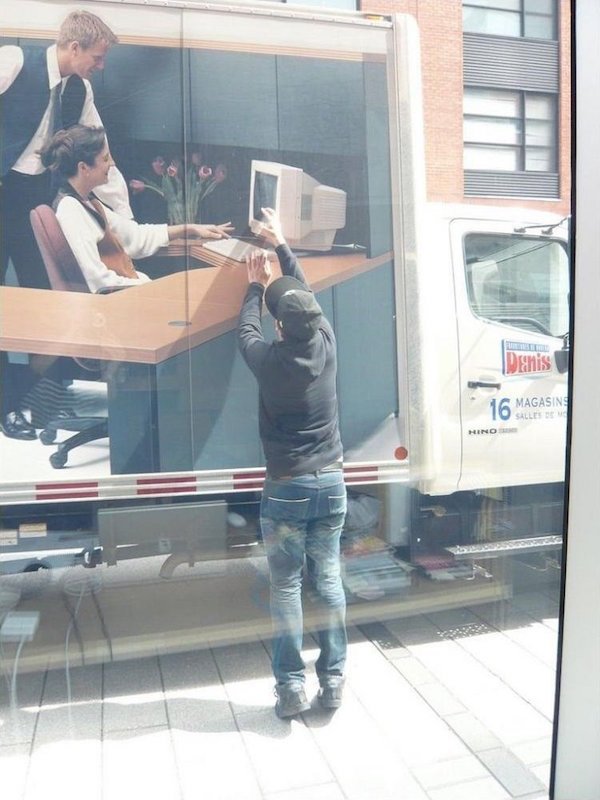 Step 3. Design.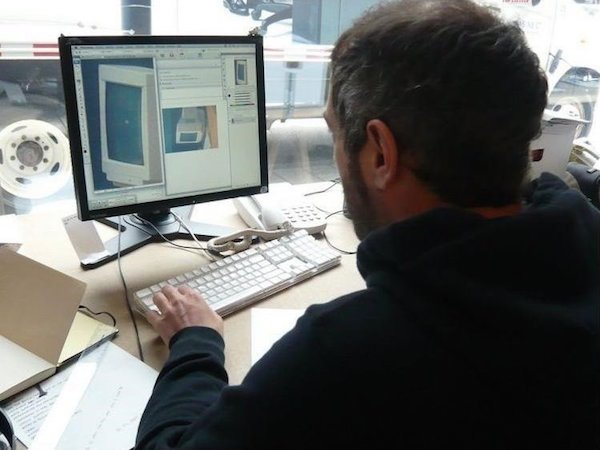 Step 4. Show your design to the camera while giggling like a 12-year-old boy.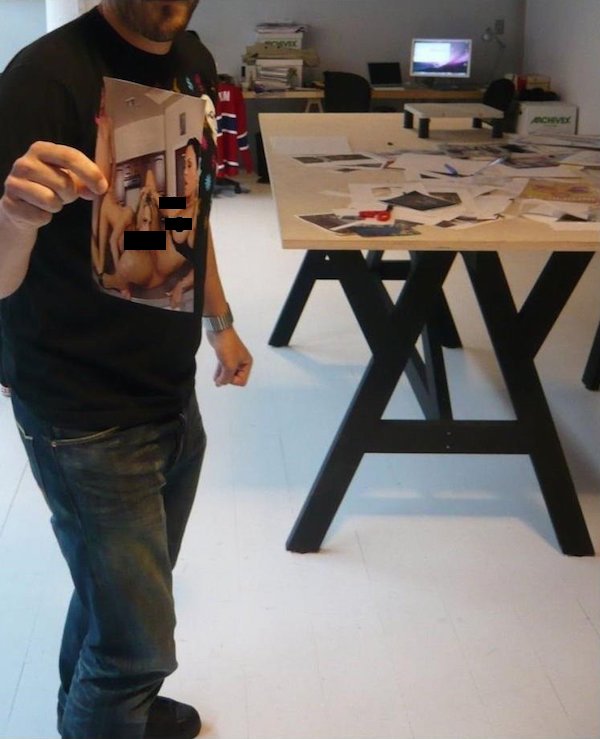 Step 5. Place your design accordingly.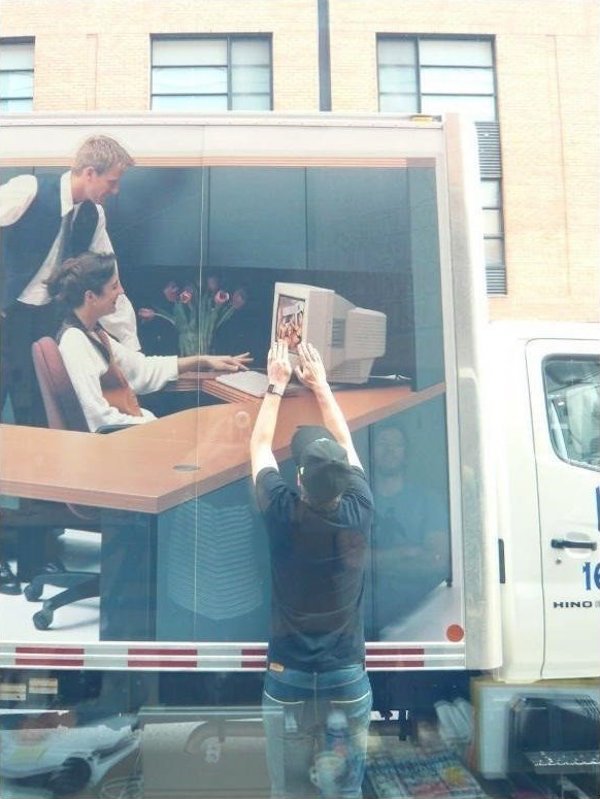 Step 6. Sit back and appreciate all of your hard work.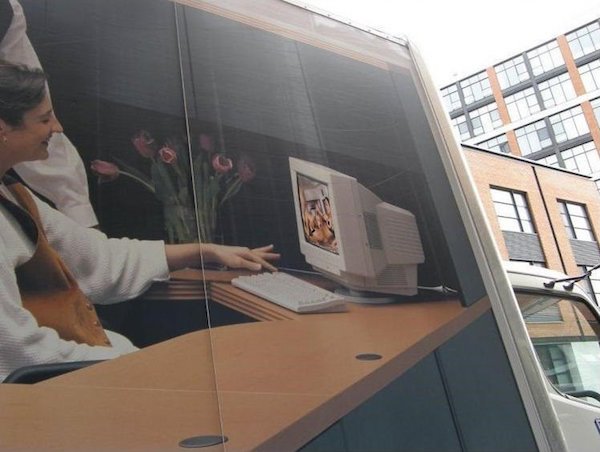 (h/t The Chive)
While we're sharing pranks, Here's A Hilarious Prank To Play On A Co-worker.
Save
Save