We've all been there. Sometimes you just have a little too much to drink.
But while you may have been super drunk before, have you ever been "accidentally hire a pirate hooker" drunk?
Probably not.
But as you'll see in the funny text messages below, Casey sure as hell has.
After a night of getting sloppy, he realizes he may or may not have hired a hooker and she may or may not have been a pirate.
We'll never know for sure, but the evidence is pretty damning.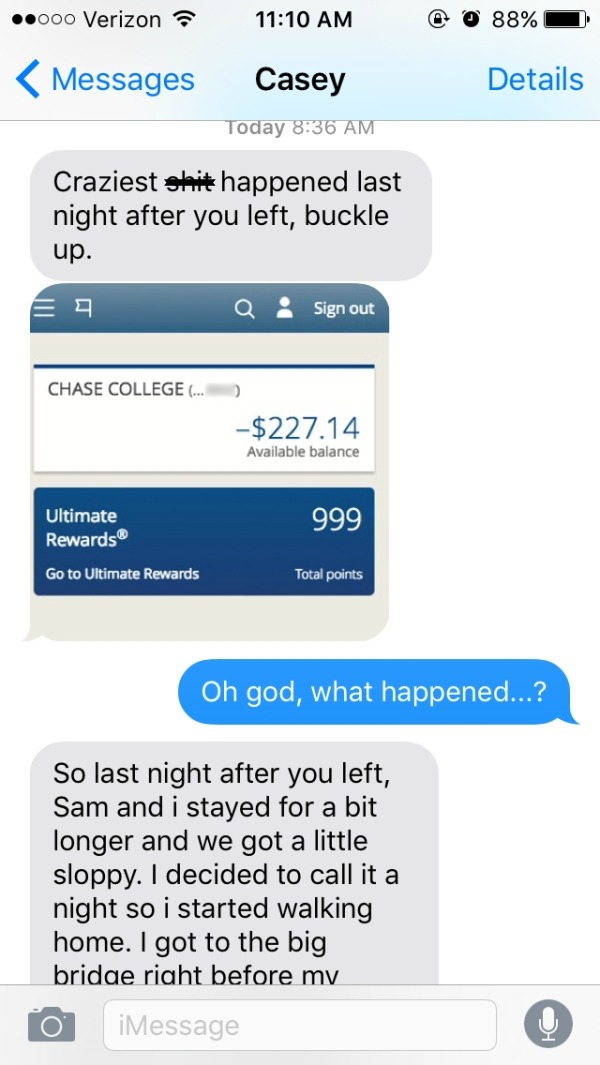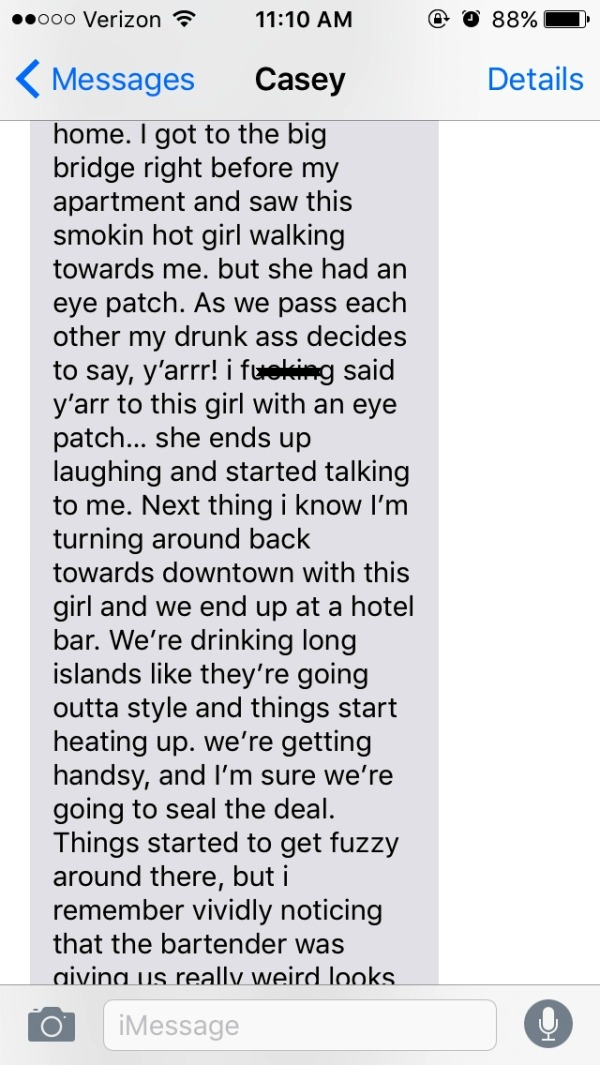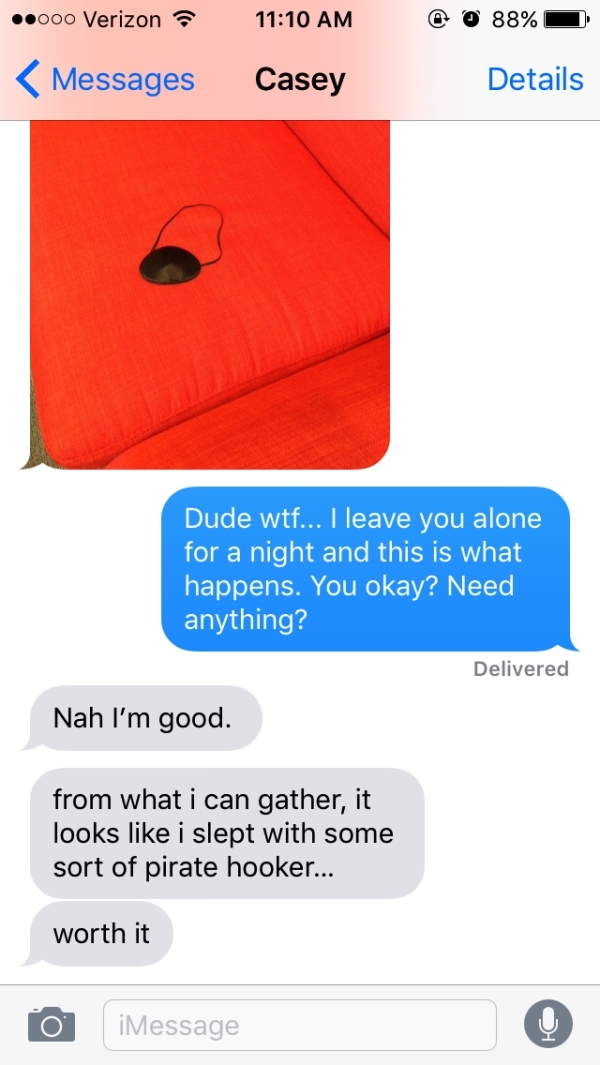 And there you have it. The only possible explanation. I bet it'll be a while before Casey drinks like a pirate ever again.
(h/t Pleated Jeans)
Oh, BTW, This Is The Right Thing To Do If You Ever Receive A Text From A Wrong Number.
Save