The vast majority of Tinder profiles are pretty boring and forgettable. When they are memorable, it's usually because the person who wrote them seems like someone the FBI should keep an eye on. Every once in a while someone does manage to stand out from the crowd in a good way. The positive feedback usually comes in the form of matches, but a young man named Chance is getting his Tinder bio applauded by the whole Internet.
It started when Twitter used @haugendazs ended up in Chance's range and came across his profile. She screenshot his pictures which are actually a PowerPoint advertising why viewers should swipe right:
This boy made a POWERPOINT for tinder and i can't stop laughing pic.twitter.com/GrCZbCRHNs

— jaycie (@haugendazs) September 29, 2019

"This is exactly what you think it is," he writes on the first pic. "Don't worry about it."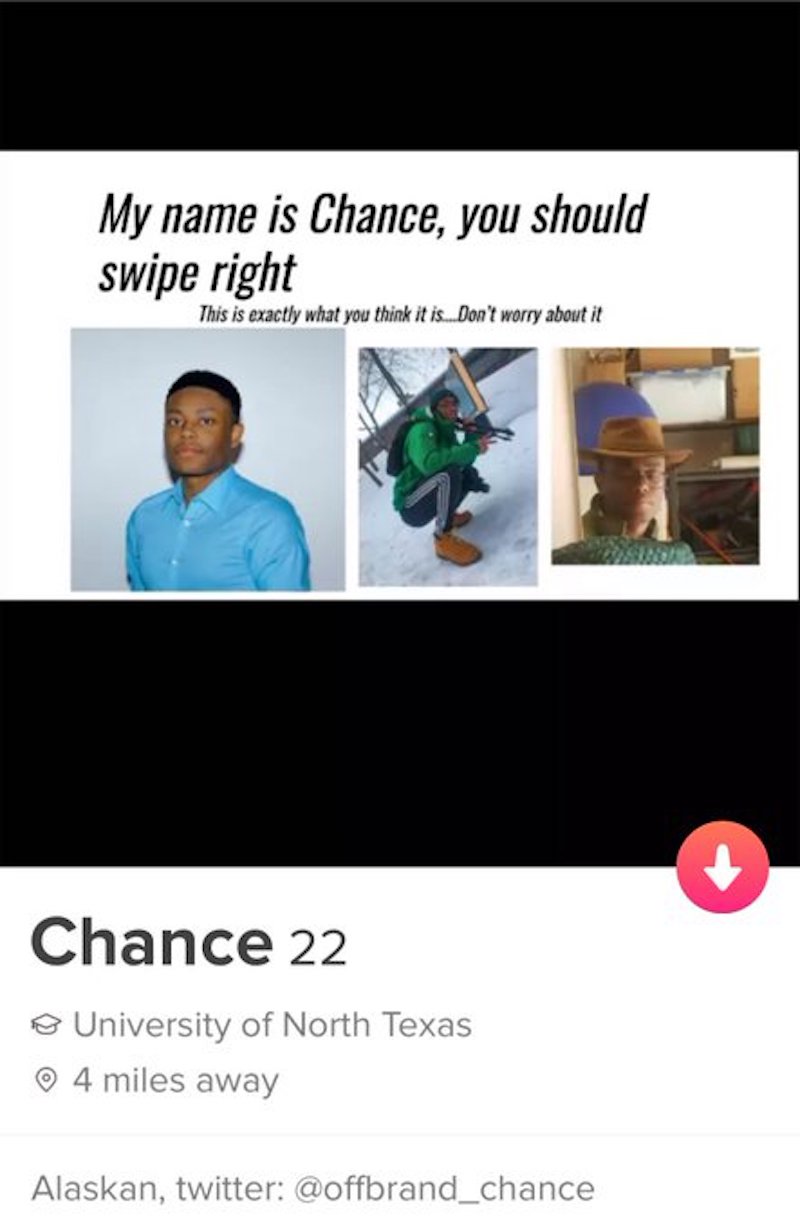 The second pic depicts how he spends his time, helpfully divided into a pie chart. Some activities represented are "whiskey," "existential crisis," and "crying."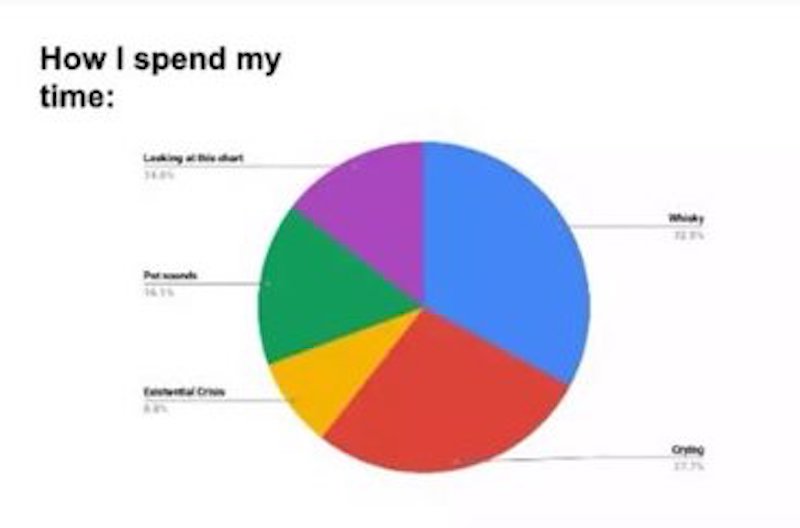 Then he helpfully shares some of his main points, including having passwords to most streaming services, not an axe murderer, and some stuff I can't write without getting this post flagged.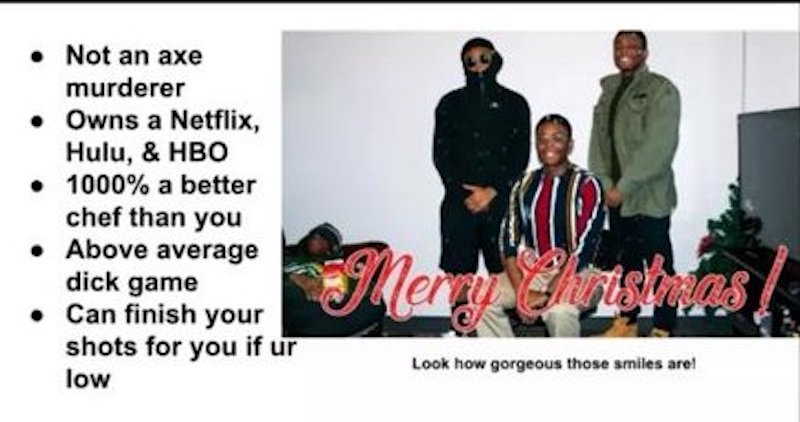 He then shared some testimonials from people who know him. His dog, Barrow, says, "Woof!"His mom says, "He's my last chance at grandkids." A friend says, "This is typical Virgo bullsh*t."
Hmm, so he's into astrology…
The celebration of this profile went so viral that chance himself actually saw it being circulated:
Oh shit thats me 😮

— Chance Not a Rapper Man (@offbrand_chance) September 30, 2019
He quote-tweeted the whole thing, saying he may be considering an update:
Can't tell if this was the best or dumbest thing I ever decided to do on tinder? Honestly might update it https://t.co/yaVFxPwMaJ

— Chance Not a Rapper Man (@offbrand_chance) August 2, 2020
So, that means he's single?
More of the best and worst Tinder bios: