Addison Rae spun the internet (mostly the religious side of it anyway) with her recent Adidas bikini photoshoot.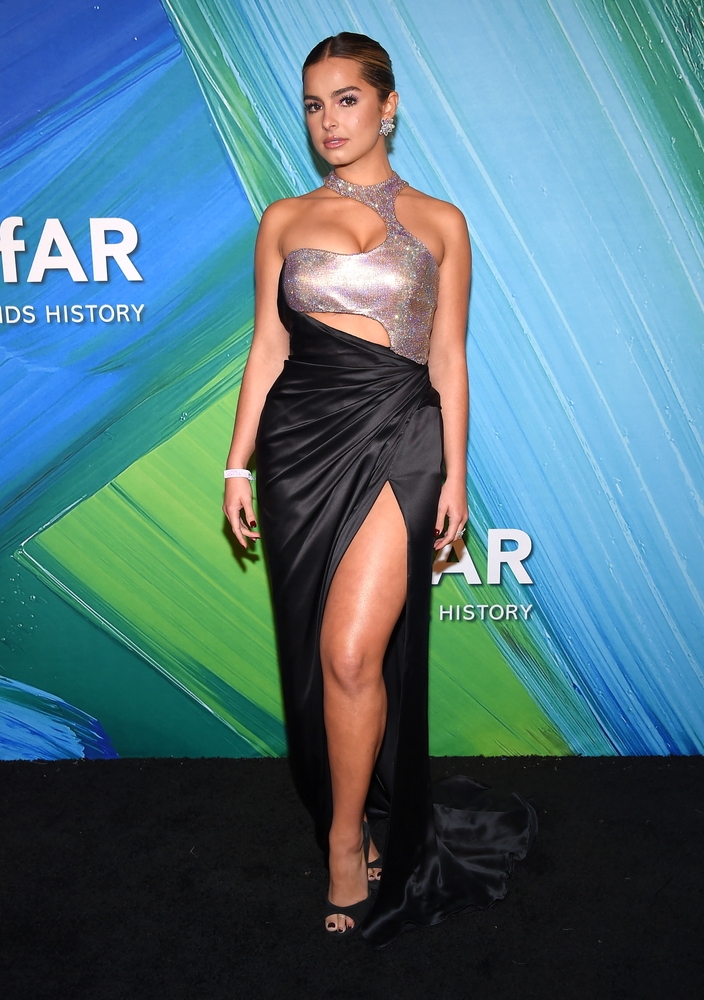 The photo, which was posted to her 40M followers on Instagram, had a very Christian theme, which they did not appreciate one bit, and are now calling "blasphemous"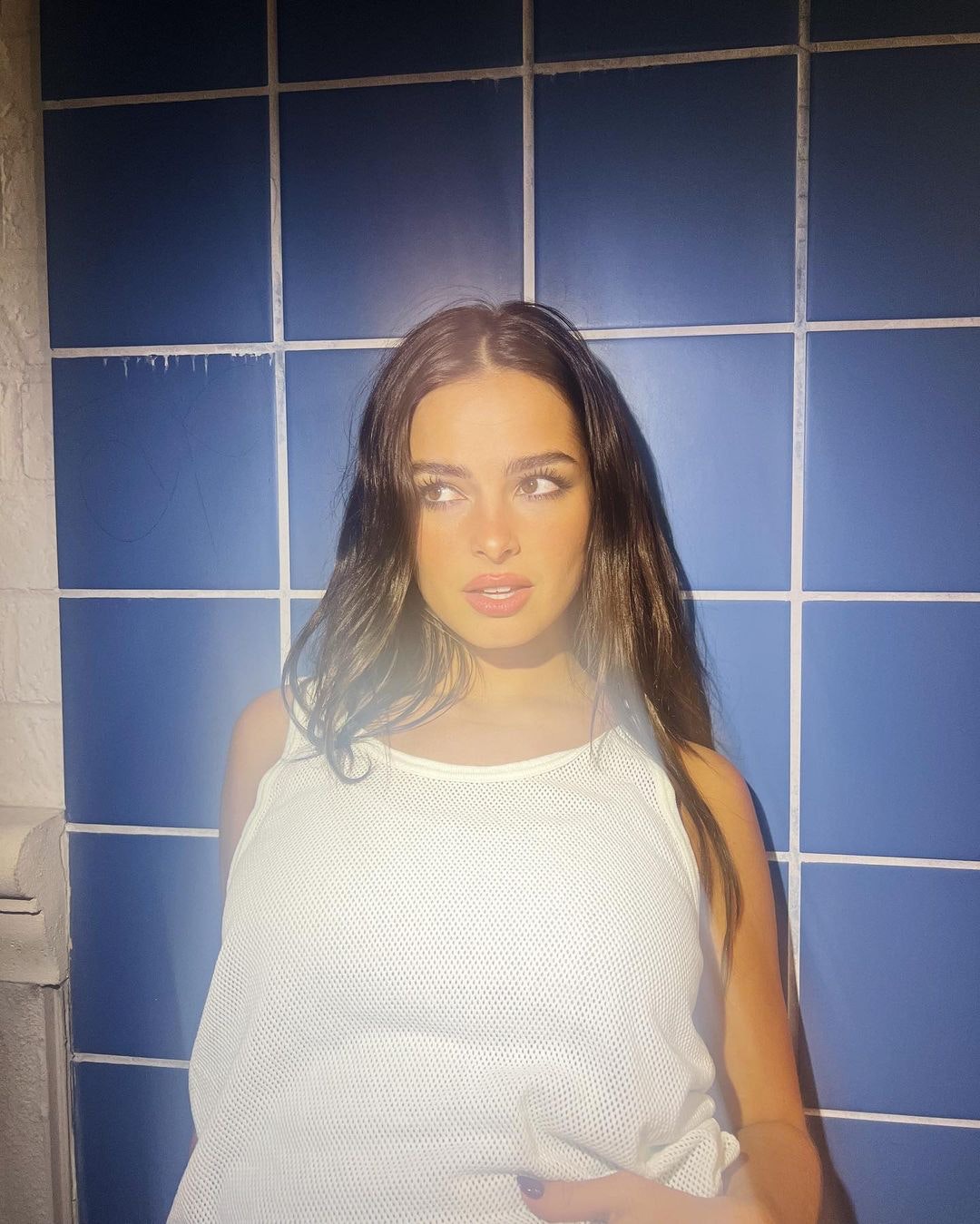 The bikini in question features the word "Father" on the right cup of the top and "Son" on the left, then "Holy Spirit" on the bottom piece.
This is a reference to the idea embraced by some Christian sects of the "holy trinity," consisting of God, Jesus, and something called the "holy spirit" or "holy ghost" that was apparently left behind on Earth when Jesus ditched us for heaven. What it is supposed to be exactly is a matter of some debate among Christians, but the idea that it represents Rae's crotch didn't sit well with everybody.
One of the images in question: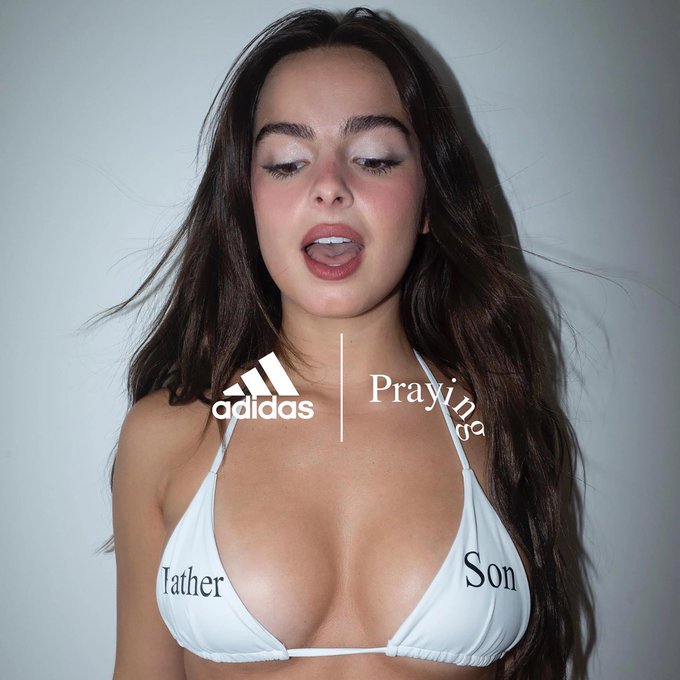 The photo was part of an ad campaign for a brand label called Praying, which has partnered with athletic apparel company Adidas and tends to create simple items with a Christian theme for those who don't take religion too seriously. In addition to the bikini, which is currently the top featured item on their website, they sell shirts, bags, hats, and tights featuring slogans like "God's favorite" and "I'll talk to God when I'm dead."
Many Christians do not care for people to poke fun at their religion, and some have pushed the claim that this is mocking their faith and that if it was doing so toward any other religion, they would be "canceled." These folks are still struggling with the idea of power, not understanding that because Christianity is the dominant religion in the world right now and has been used to cause mass harm in all corners of the world where nobody asked, it's fair game.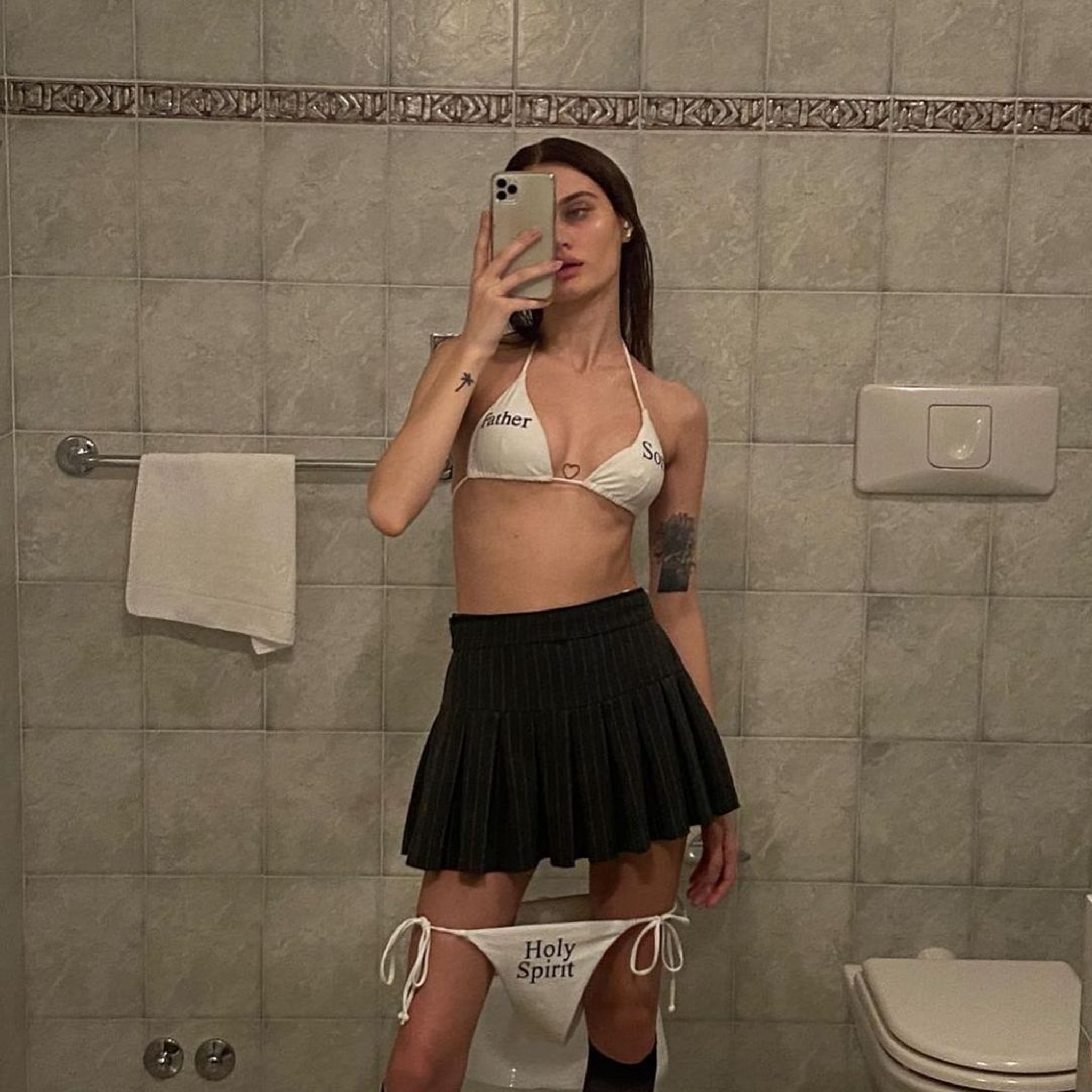 So the Christians remain unhappy.
"You'll have to answer to God for this one day," warns one Instagram commenter.
"REPENT FOR THE KINGDOM OF GOD IS NEAR," advises another. "JESUS is king. The truth will soon be revealed before y'all's eyes!"
Praying has evidently been around for some time and has featured their clothing on a number of high-profile celebrities. Olivia Rodrigo of High School Musical fame modeled their merchandise back in April, sporting a Twilight-themed bag in a photo and wearing a heart-shaped top reading "Happy and Healthy" to a concert. They've also bagged names like Halsey, Chloe Cherry, and Madison Beer.
In spite of being called "Praying," the brand clearly explores other themes in its clothing line, but the remaining photos on their Instagram suggest that they are not too interested in appeasing Christians by giving in to their demands. In fact, there's a good chance the controversy will only drive sales.
Currently available on Praying's website, the bikini in question retails for $100. The top features the words "Father" on one side and "Son" on the other, while the bottom piece reads, "Holy Spirit."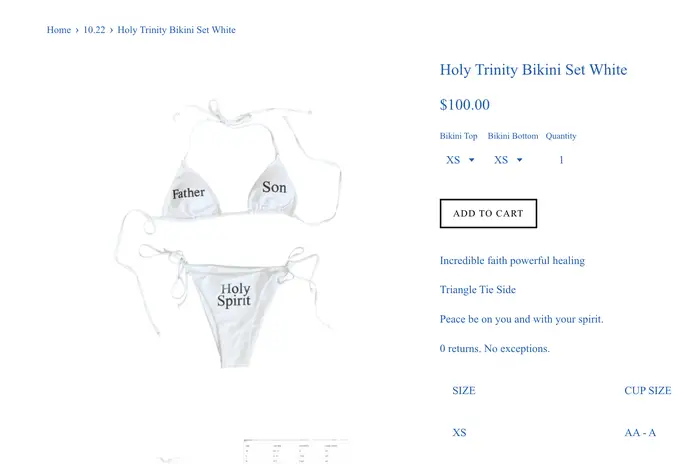 Those who are not Christian, are not impressed by the demands that the bikini be burned in the fires of Hell or whatever.