All you have to do is look briefly at the history of people speaking out against the LGBTQ+ community and you'll see that like, 99% of them are harboring those feelings themselves, but are too ashamed to act on them.
You can be rest assured that anyone out there pushing for anti-LGBTQ+ legislation and rhetoric, they want to be in that group so, so bad.
Following in this tradition, Tennessee's Anti-LGBTQ+ Lt. Governor was recently caught being a very thirsty boy in the comments on a gay model's Instagram.
Randy McNally, who has been quite outspoken about his hatred for drag performers as well as other chest-beating signaling to his base that he's being a good boy. But, Randy, we see you.
We all see you, Randy.
If the Tennessee Lt. Governor Randy McNally is so anti LGBT and anti-drag then maybe he should stop leaving public comments that speak to the contrary. It's always the ones who protest too much. pic.twitter.com/l5RokeyEv6

— Link Lauren (@itslinklauren) March 9, 2023
Randy wasn't very slick. He's on Instagram with his official verified account leaving very nice, but very telling comments. Live your truth, Randy.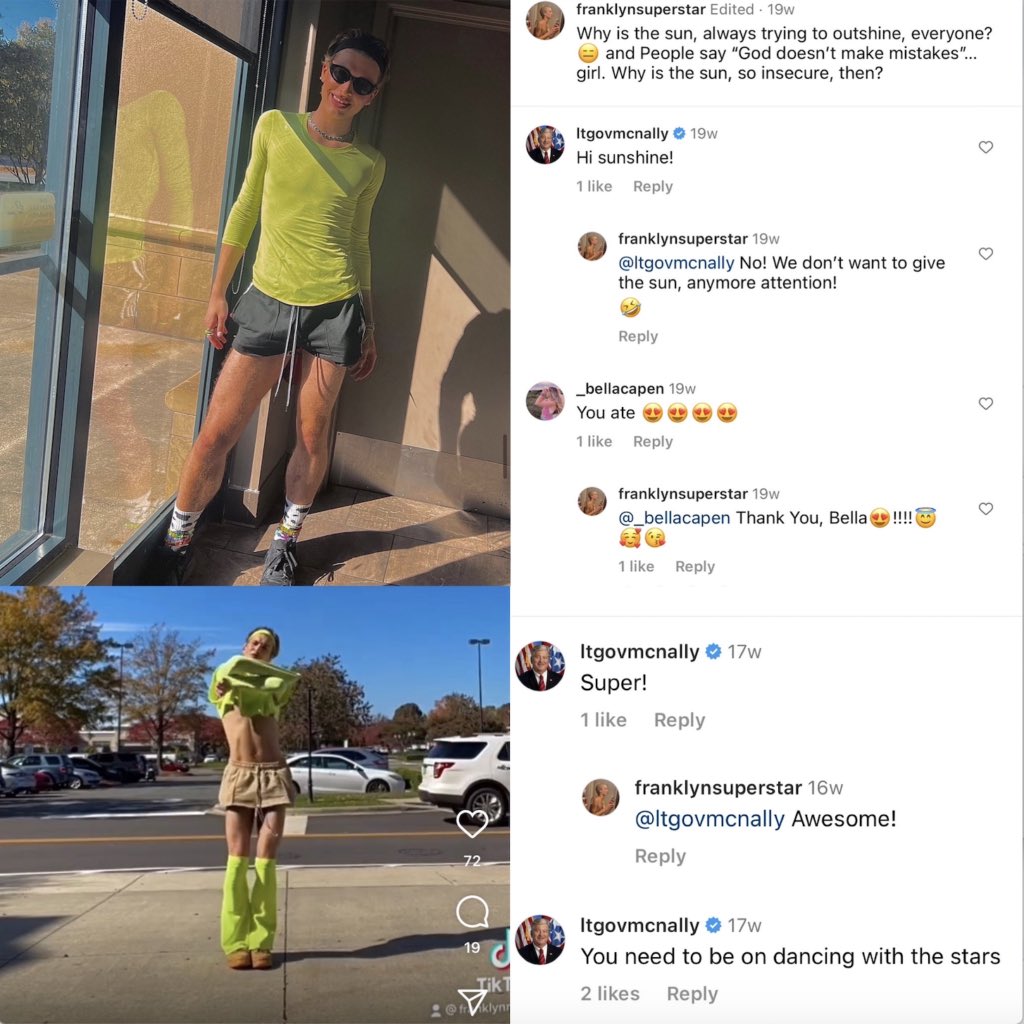 It's one thing to lurk, or even leave the occasion heart, but the thirsty comments really let you know he's being more than just friendly.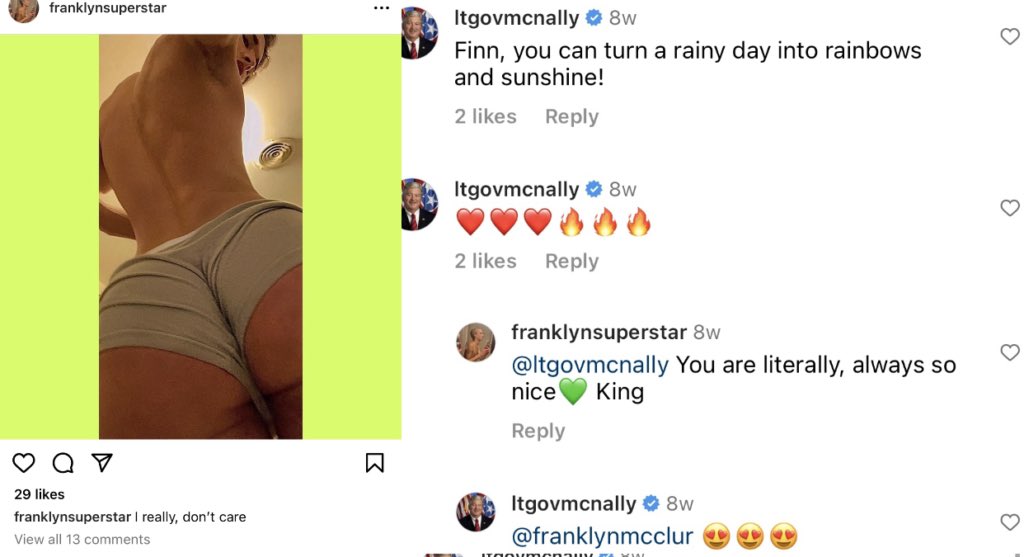 Obviously, this was going to get noticed. Kind of makes you think he wanted to get caught.
Well, on Thursday, March 9th, Randy sat down with a local Nashville CBS affiliate WTVF to address these allegations against him. There's the basic groveling and apologizing to friends and family, but when asked about his comments is takes a weird turn.
Look, I could make fun of this guy all I want. It's out there, he's obviously lying, and that interview seals the deal. Instead, here's what SNL came up with.
I truly hope one day this part of humanity is left behind us. People should be able to live how they want to live. As long as you aren't hurting other people, have fun.
Remember, if someone is out there shouting from the rooftops that something other people do is bad, they are almost certainly doing that thing.