Chances are you've seen a Chinese spy ballon meme floating around the internet by now. Memes are pretty much how every piece of trending news gets processed these days. If you don't know what I'm talking about, I'll give you the quick rundown.
What was the Chinese Spy Balloon?
On February 4, 2023 a large white balloon was spotted above Myrtle Beach, FL. After going viral on Tiktok and Twitter, the president quickly ordered the military to shoot it down over the Atlantic.
Hey, did anyone lose a big white balloon? #ChineseSpyBalloon #myrtlebeach

— Visit Myrtle Beach (@MyMyrtleBeach) February 4, 2023
US Secretary of Defense Lloyd Austin confirmed it was a Chinese spy balloon likely attempting to surveil strategic sites in the US. It entered out airspace above Idaho and drifted over Montana then across the country.
We're in contact with Chinese officials about this, but it doesn't look great. It's clearly a violation, and we aren't sure exactly what they were trying to do. No need to rent Red Dawn and start doing some prep work.
Like I said early, memes are how we process everything. A good Chinese spy balloon meme is someone healing, understanding, and putting some humor into the world. It's a good thing. So, we've collected some of the best.
Here are the 25 Best Chinese Spy Balloon Memes
1. My Jenny 😫
That balloon was my best friend and you killed it!

— Alex Hooper (@HooperHairPuff) February 4, 2023
2. The plot thickens…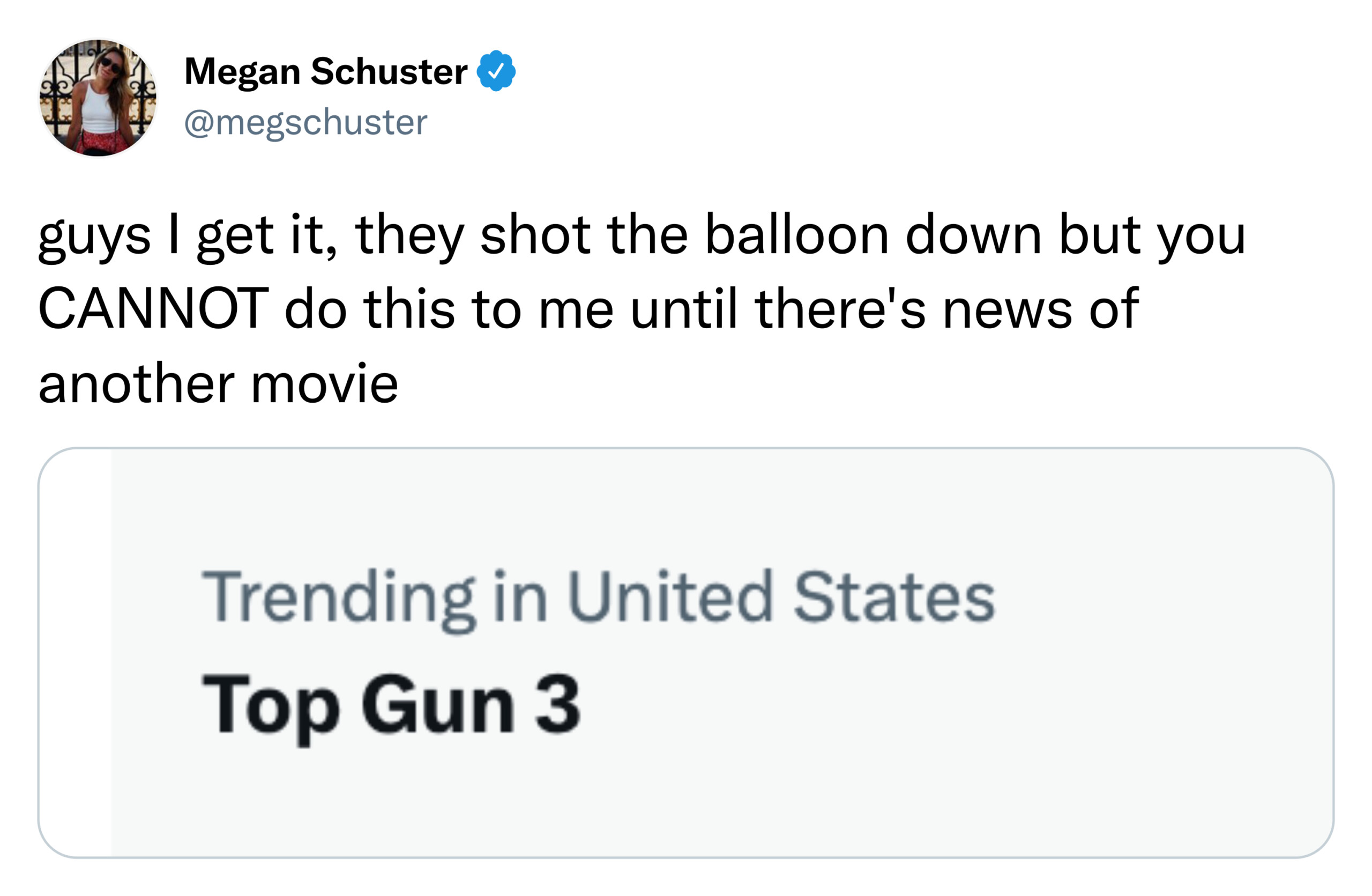 3. Now we'll never know.
The military just shot down my gender reveal balloon, wtf?

— Kevin Sussman (@KevinSussman) February 4, 2023
4. You know what, I'm proud I don't know what this means.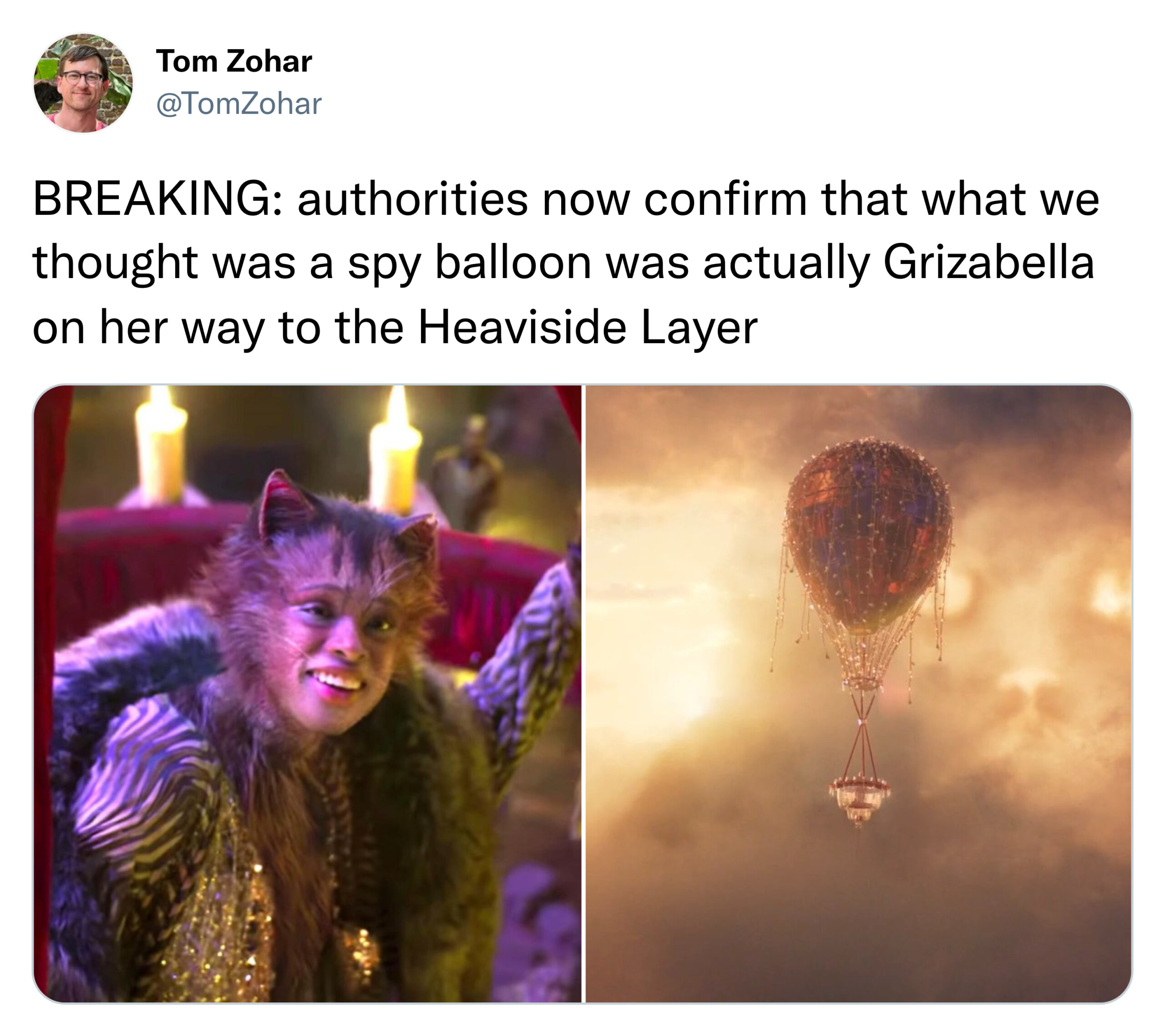 5. I mean, he ain't wrong.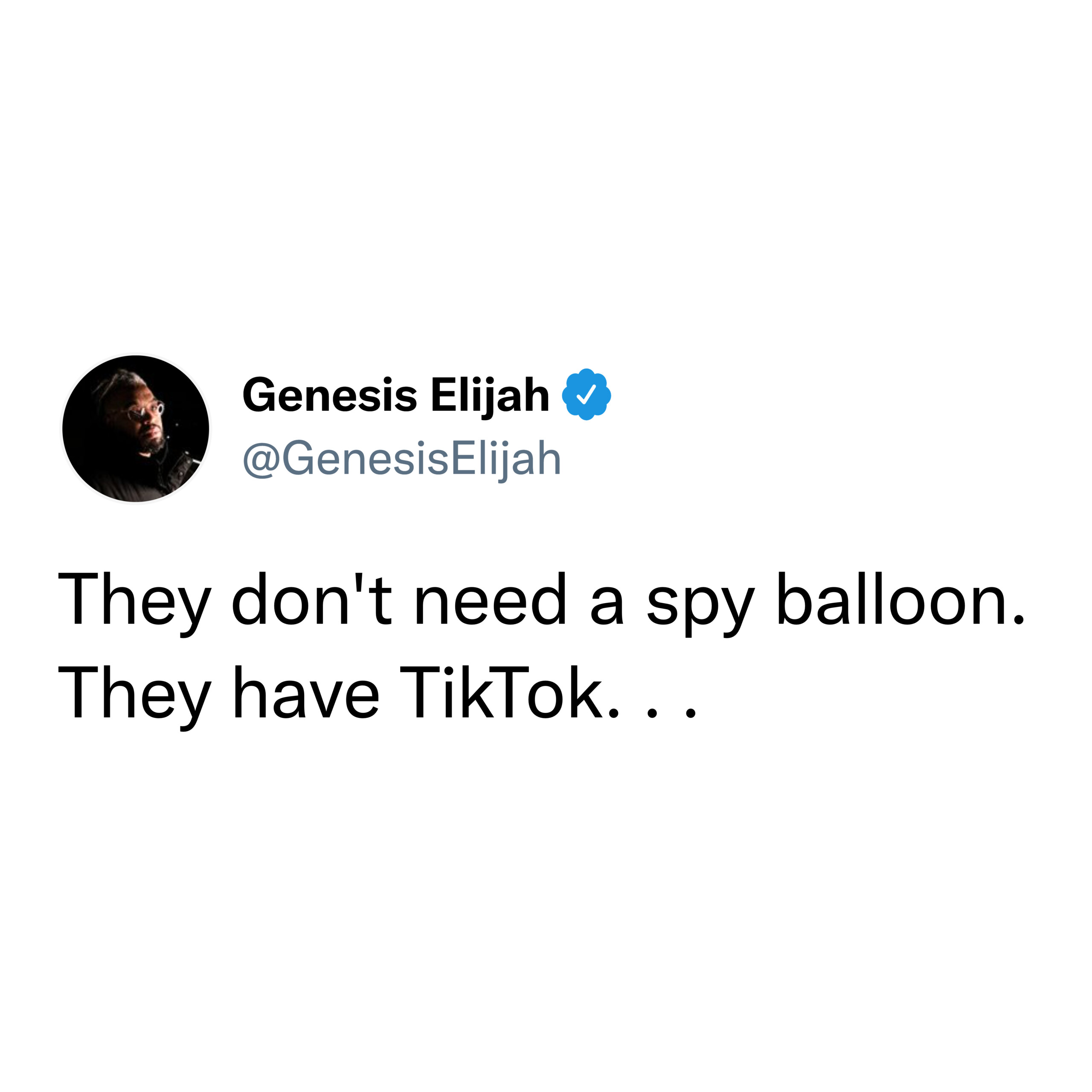 6. Between that and Tiktok they have us from both ends.
7. Would've been a better ending tbh.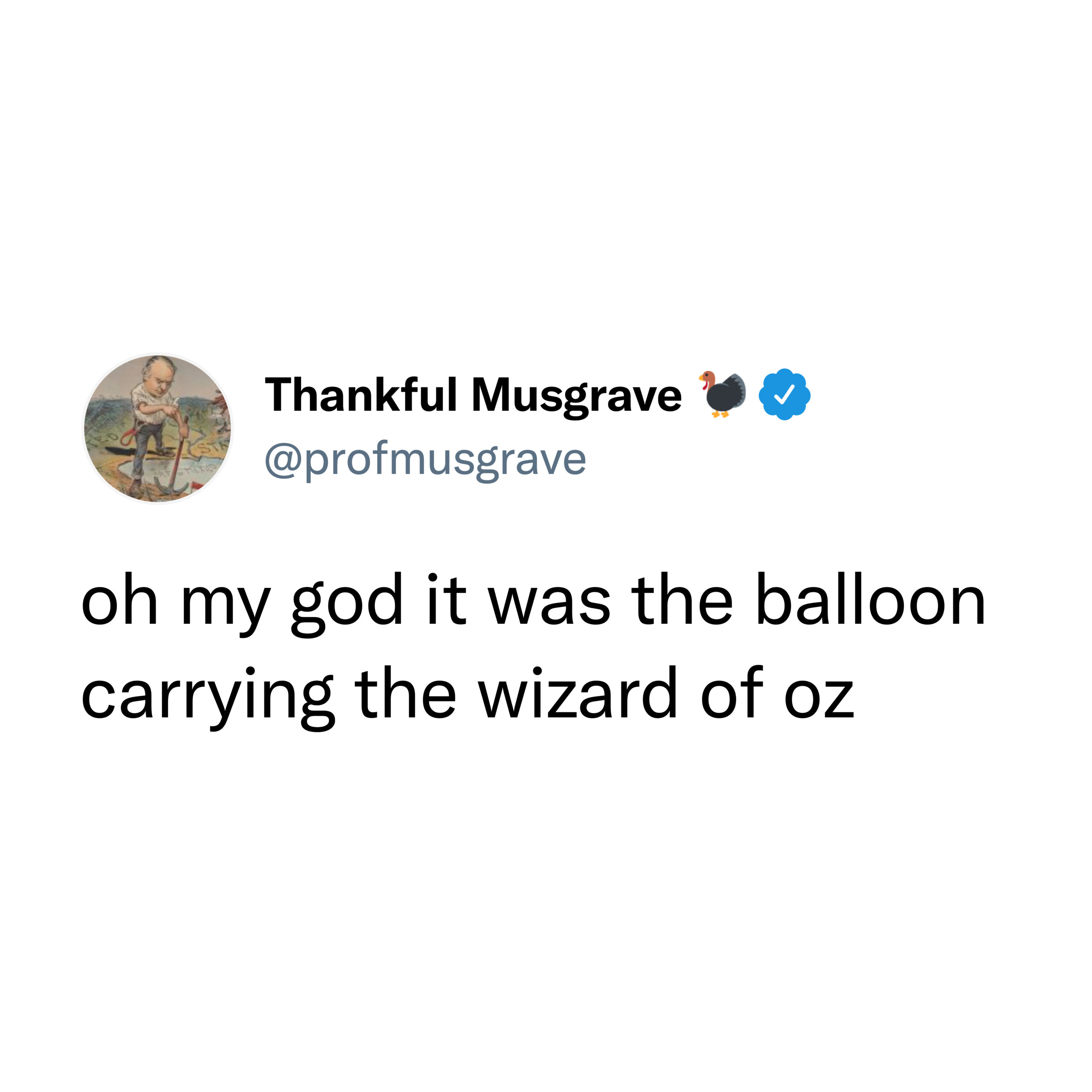 8. Oh boy!
The US has shot down the Chinese spy balloon but, as always, it was filled with licorice, Gummi bears and other stuff nobody wants, and not enough KitKats pic.twitter.com/GCnOHzhCrb

— Paul Rudnick (@PaulRudnickNY) February 4, 2023
9. Waste not…
CAPTURE THE SPY BALLOON AND MAKE IT THE TRIBUTE IN THE MACY'S DAY PARADE

— Alex Thomas (@AlexThomas) February 3, 2023
10. This check out.
View this post on Instagram
11. Dang, got me.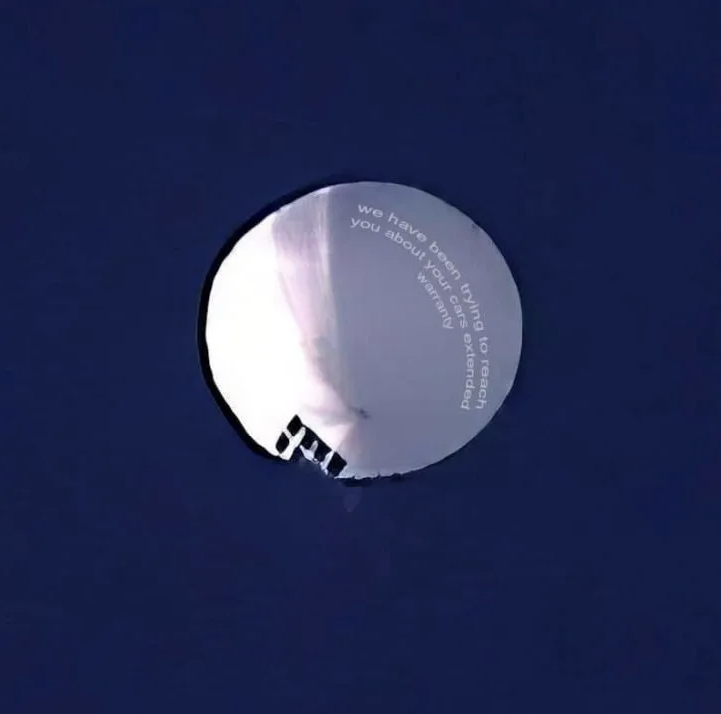 12. A very Svengoolie tweet.
Personally, right now, I think the Chinese spy balloon is very down to earth.

— Svengoolie (@Svengoolie) February 4, 2023
13. Nothing will be as shocking or sad as the first 10 minutes of this movie.
14.
BREAKING: The US government has neutralized the threats posed by the Chinese spy balloon.

Below the official timeline and corresponding map. pic.twitter.com/8pKPyL52TF

— WallStreetBΞts (@wallstreetbets) February 4, 2023
15.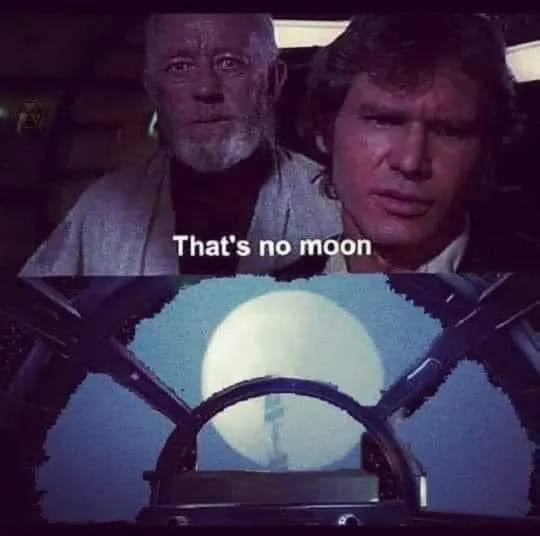 16.
Liza Minnelli has outlived the Chinese spy balloon. The United States shot it down over the Atlantic Ocean.

— LizaMinnelliOutlives (@LiZaOutlives) February 4, 2023
17.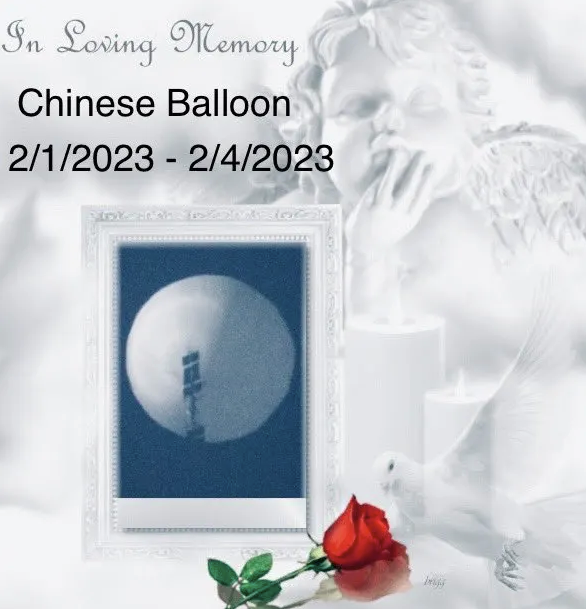 18.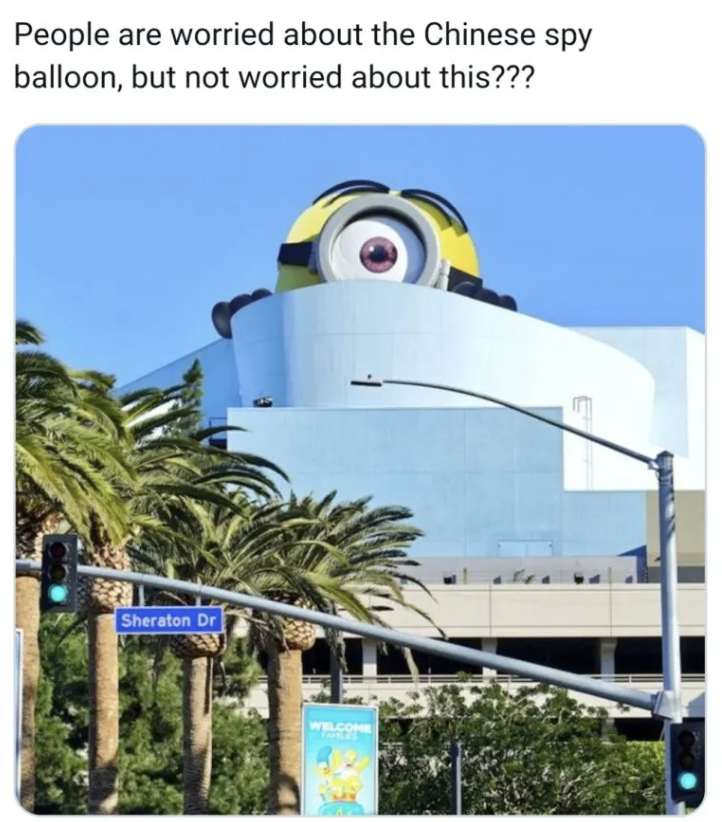 19.
20.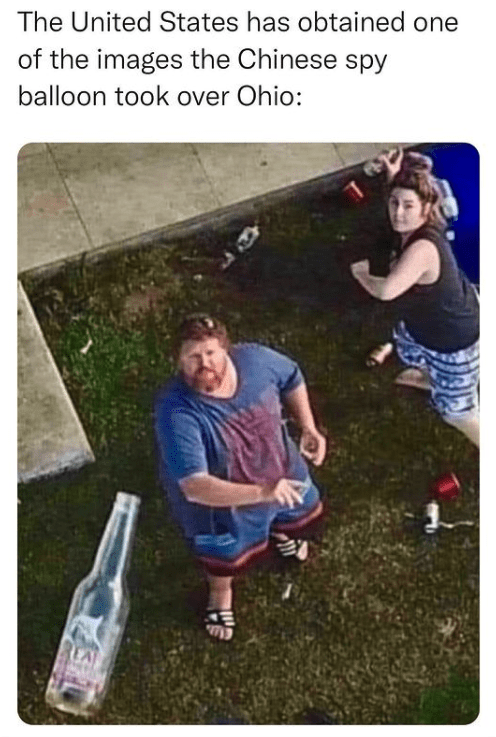 21.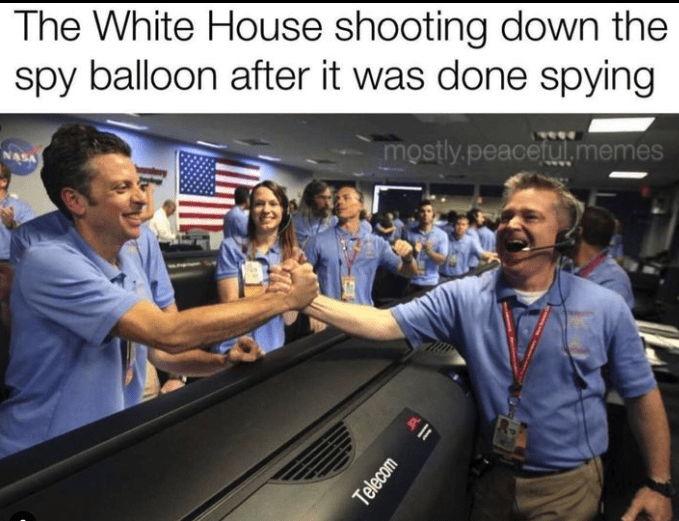 22.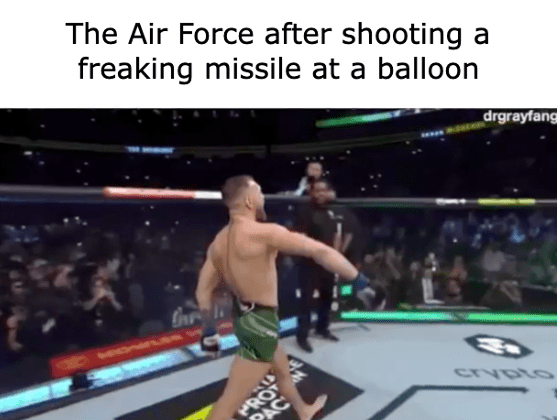 23.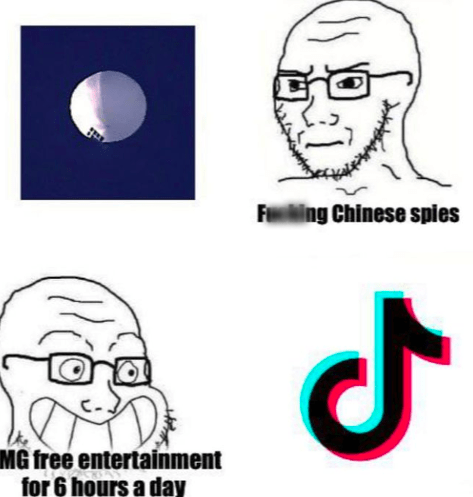 24.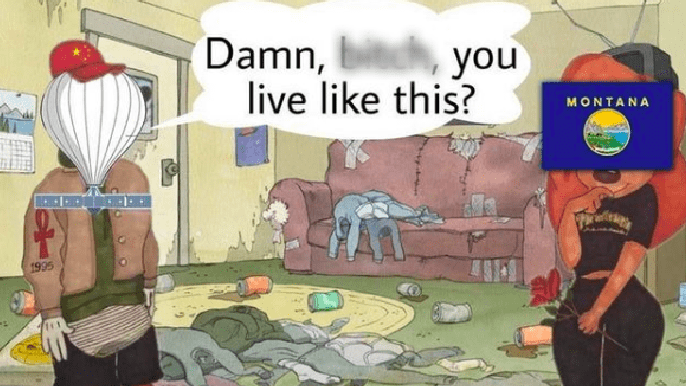 25. Called it. Like a Jewish Space Laser.
Hearing "Chinese Spy Balloon" on the news sounds so insane, that it just feels like a huge meme

— Esfand (@EsfandTV) February 4, 2023