It's been nearly 20 years since a group of mostly Saudi men flew planes into buildings in New York City, setting off a chain of events that brought America into a second war with Iraq, a country that had nothing to do with the attack.
Eventually, the mastermind of the terrorist plot was found hiding in Pakistan. Meanwhile, America immediately went to war with Afghanistan. For 20 years.
Today, in a drastic turn of events no one could see coming except anyone who's read a newspaper in the last 3 years or so, the American military left the country and the Taliban retook control of Afghanistan.
Other than the fact that they don't allow women to be educated or let citizens listen to music, the Taliban's track record running the country seems pretty chill. Just kidding. It's terrible news for anyone who lives there. Except for people in the Taliban, I guess?
So, who's to blame? We're not here to decide. It was a fiasco that's been going on for 20 years, but American involvement with the conflicts in Afghanistan started as early as 1978. If you had a better plan for how to get out, you likely tweeted about it already. Good for you!
We're here not to cast blame, but to enjoy some funny memes. The world is messed up. Doesn't mean you can't be funny about it though.
Here are the funniest memes and tweets about the terrible conflict in Afghanistan:
---
1.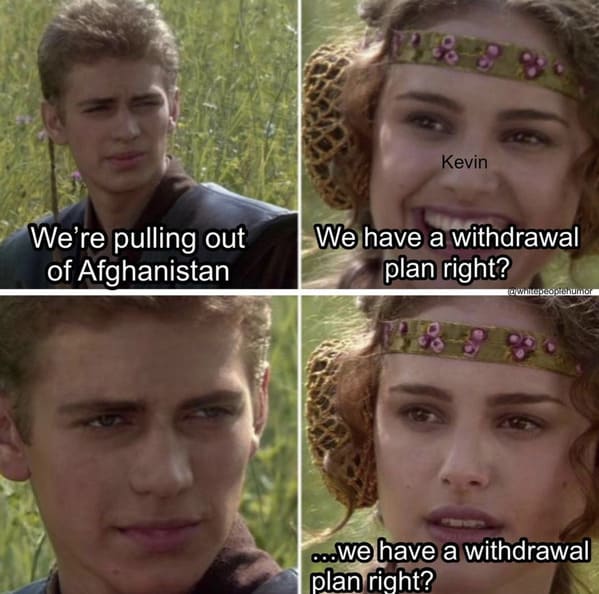 2.
3.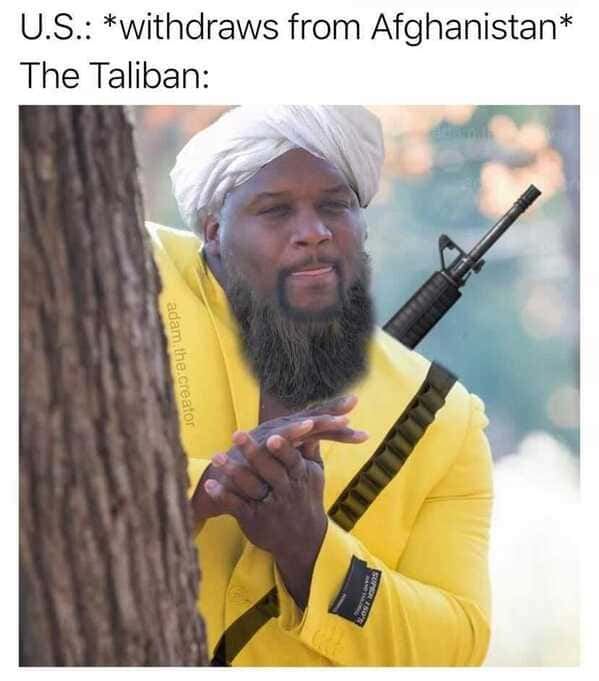 4.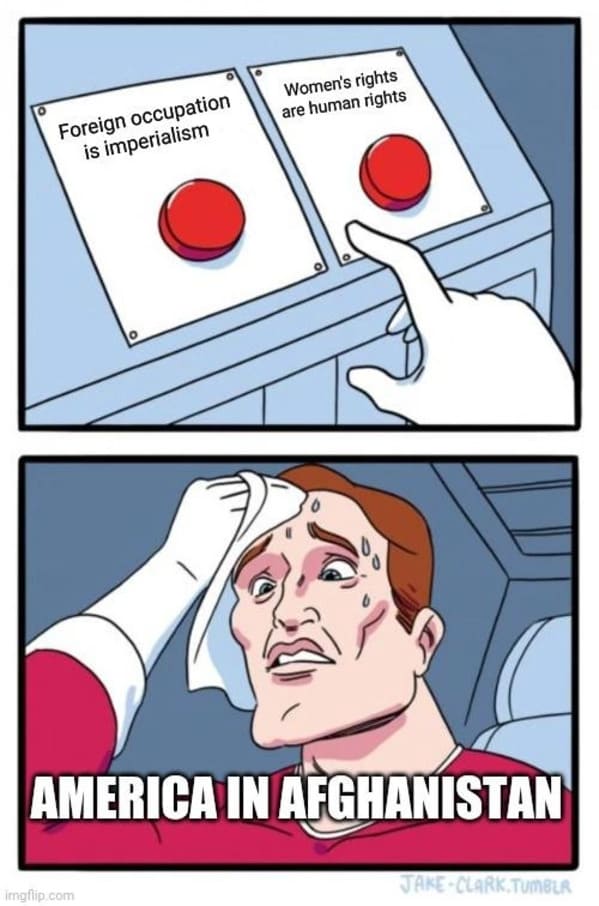 5.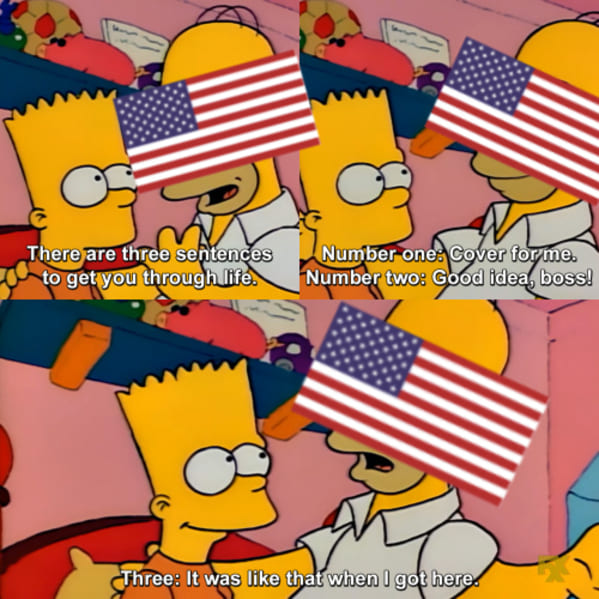 6.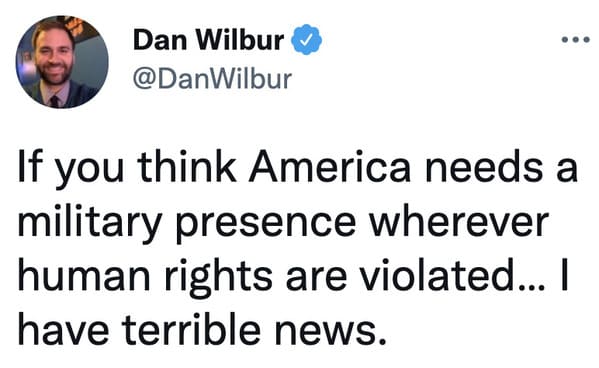 7.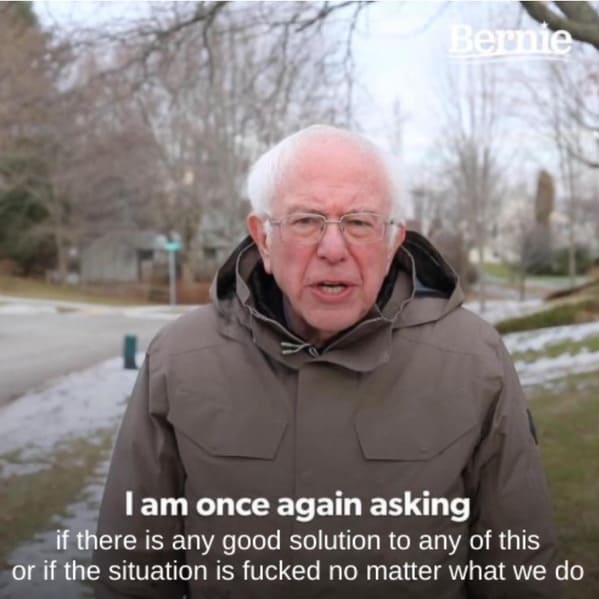 8.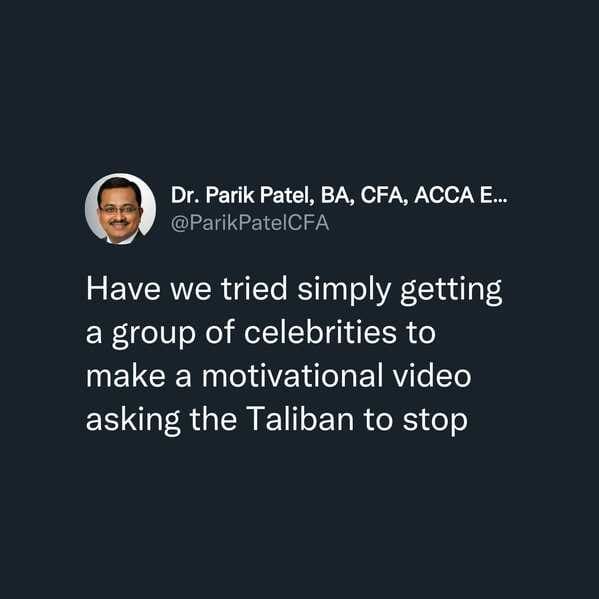 9.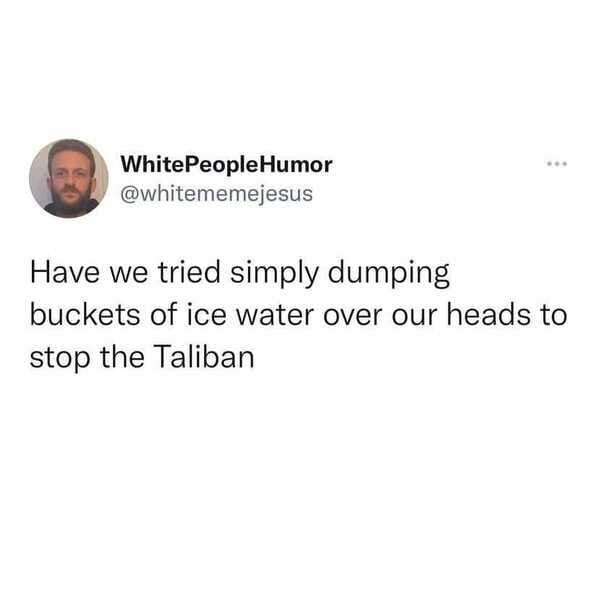 10.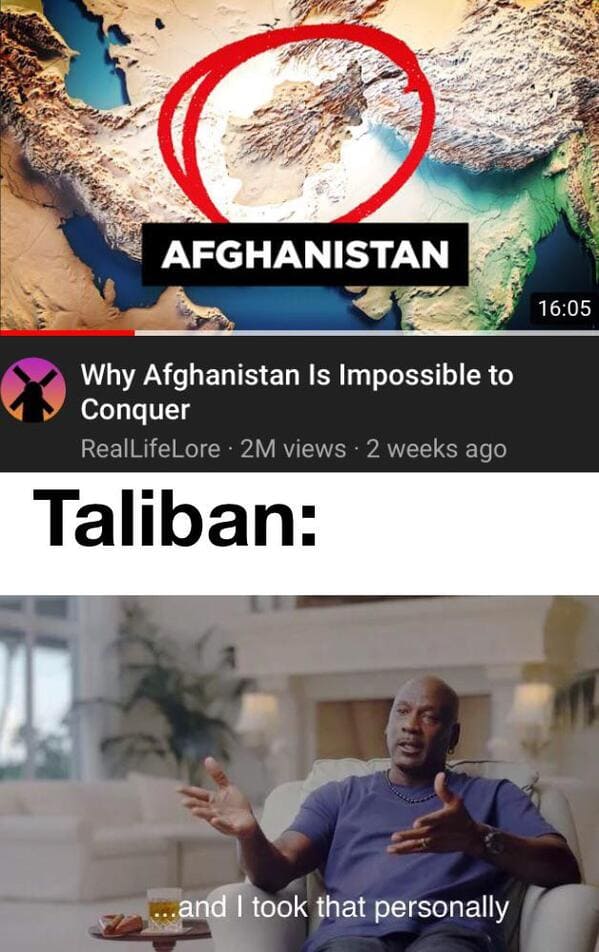 11.
12.
13.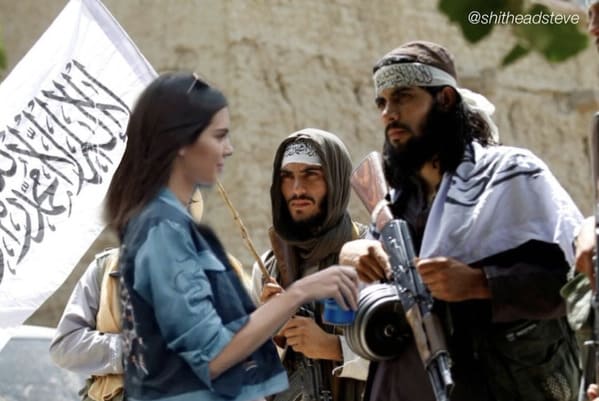 14.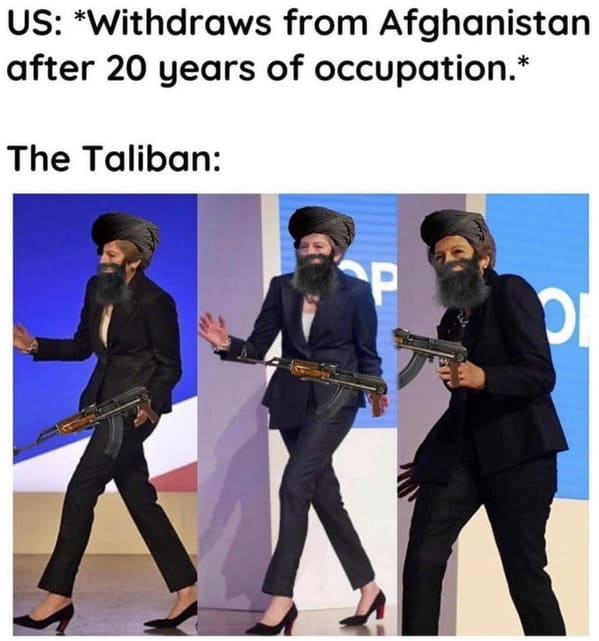 15.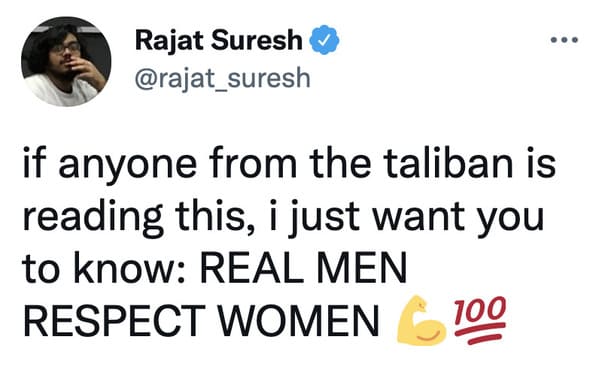 16.
17.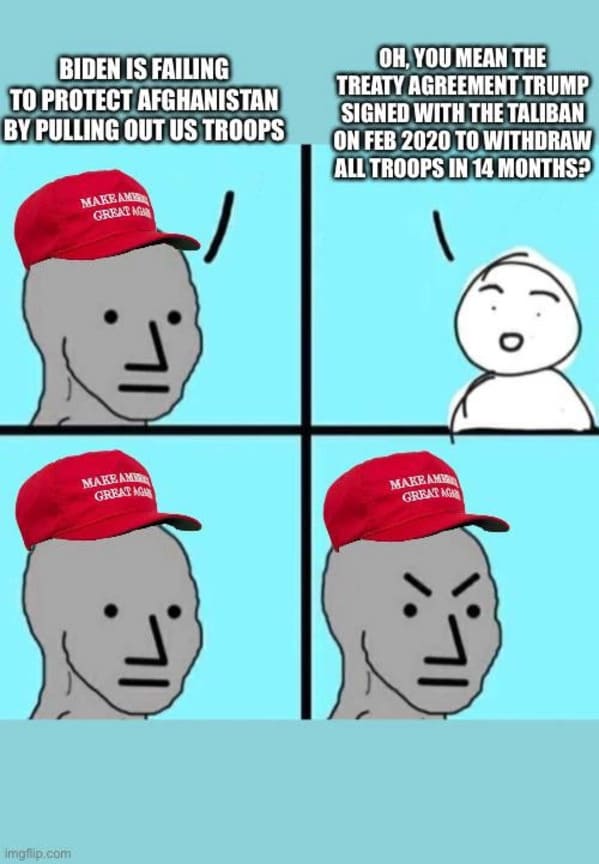 18.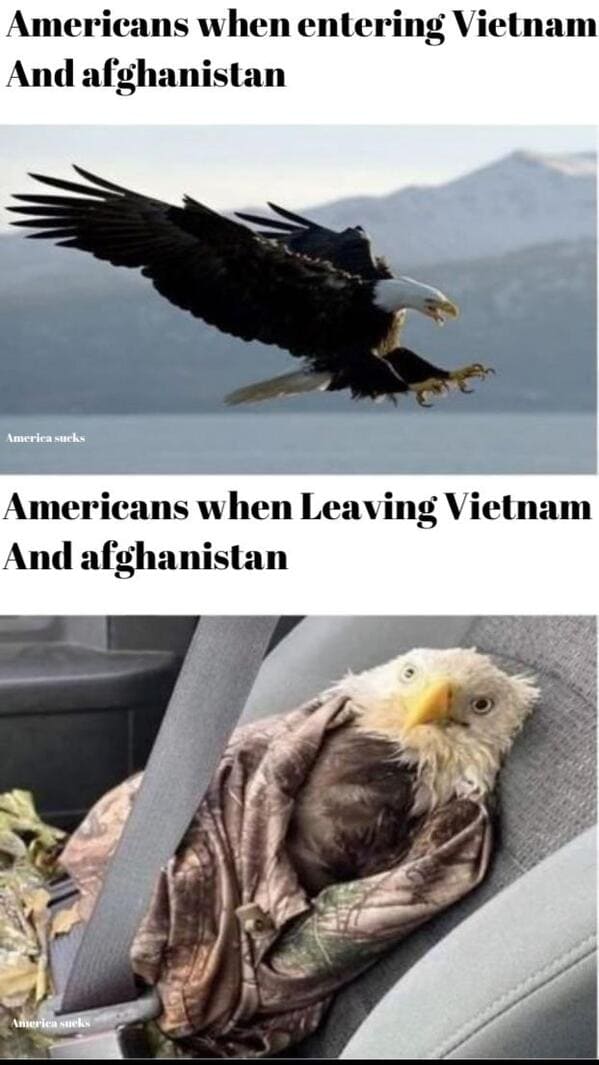 19.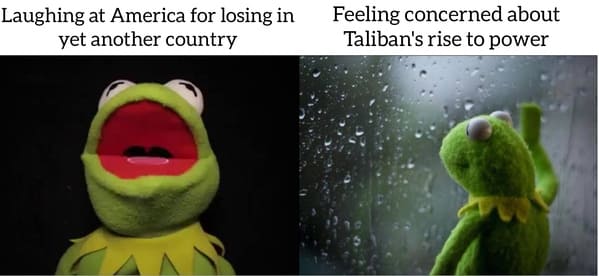 20.
21.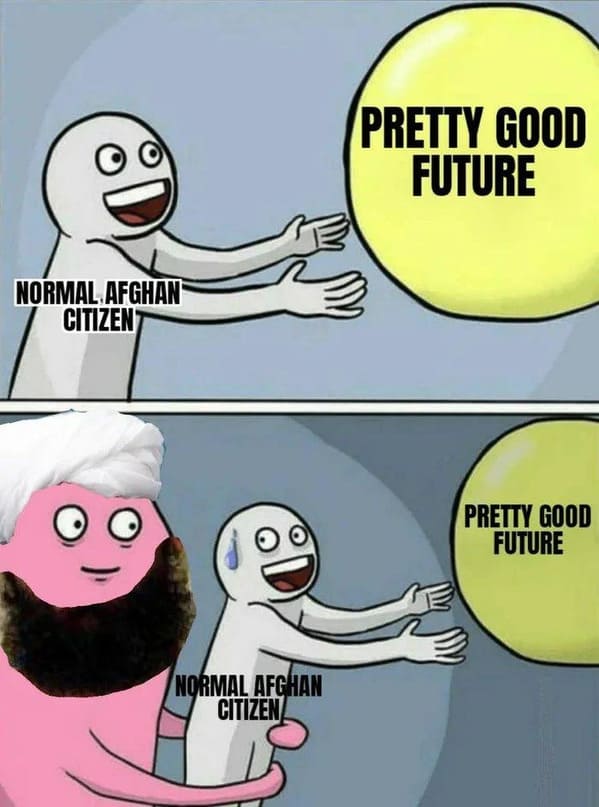 22.
23.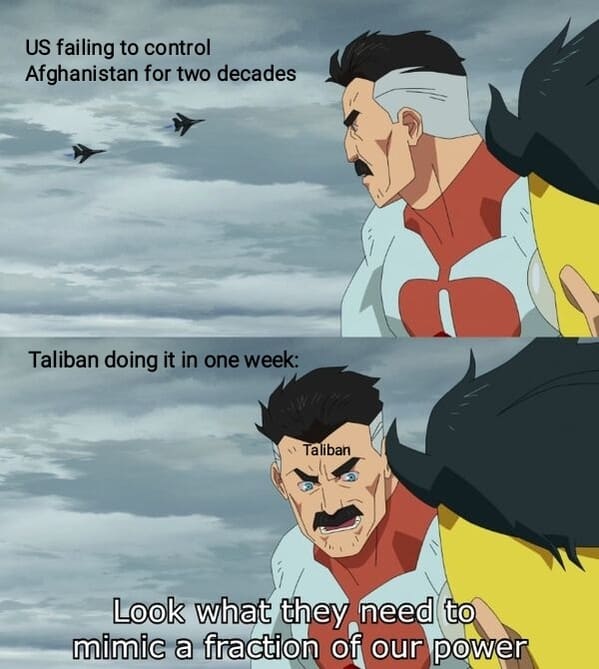 24.