The battle lines between Boomers and Millennials have been drawn and deadly memes are flying left and right while Zoomers look on and make TikToks about it. One group, however, watches this generational infighting with a look of smug superiority or general malaise. They know that everything sucks and that knowledge makes them better than all the traditionalists, wannabes, and starry-eyed idealists.
I'm talking, of course, about Generation X, that often-overlooked cohort smoking behind the dark glasses and saying "whatever."
Gen-Xers are in a class of their own and they have their own nihilistic class of Gen-X memes to prove it.
1.

2.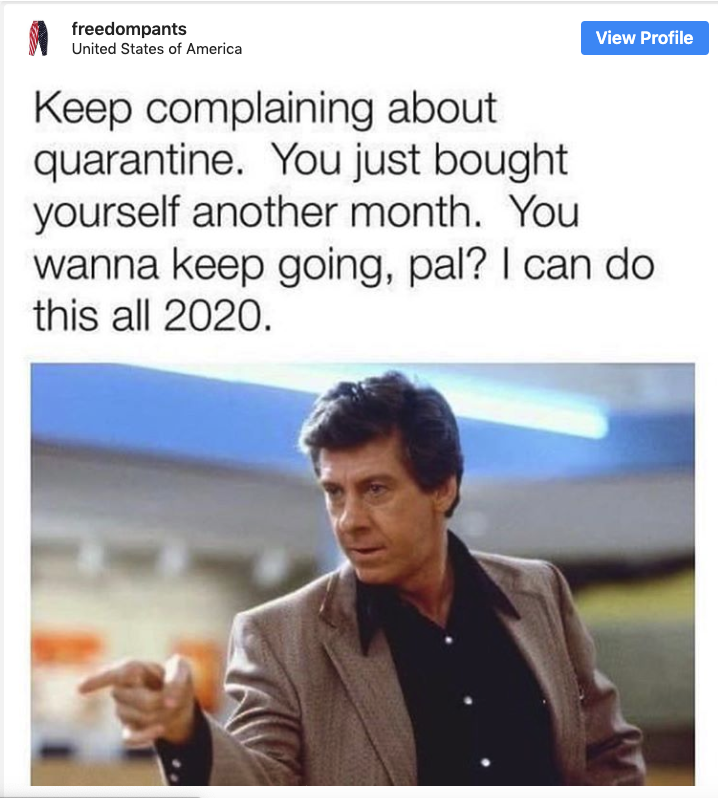 3.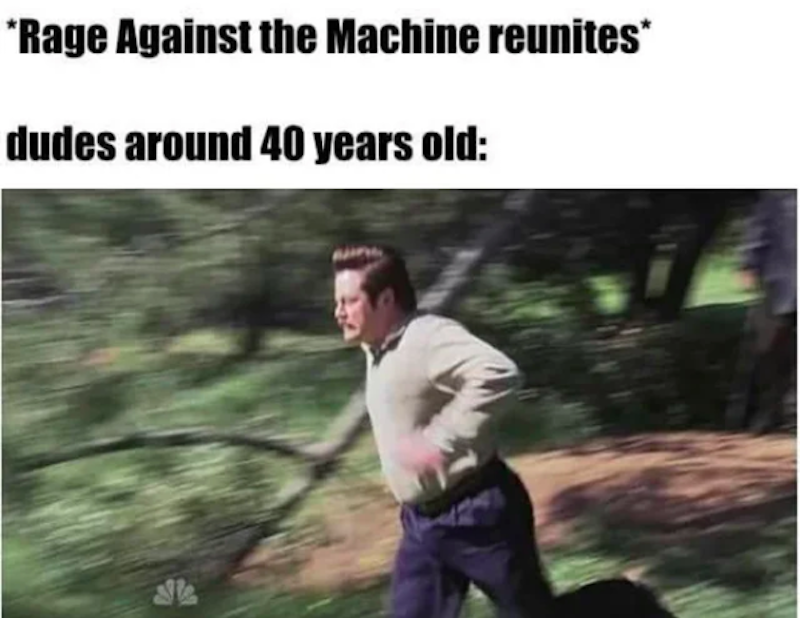 4.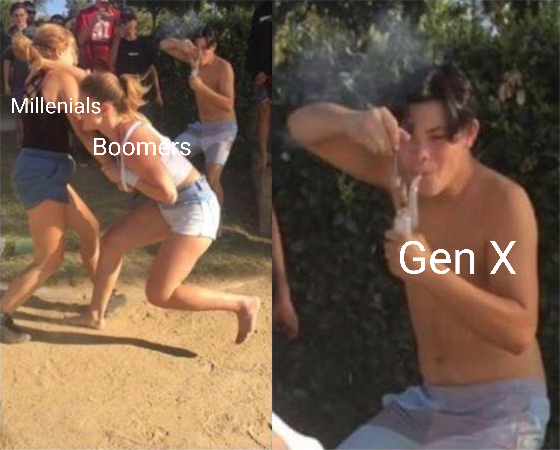 5.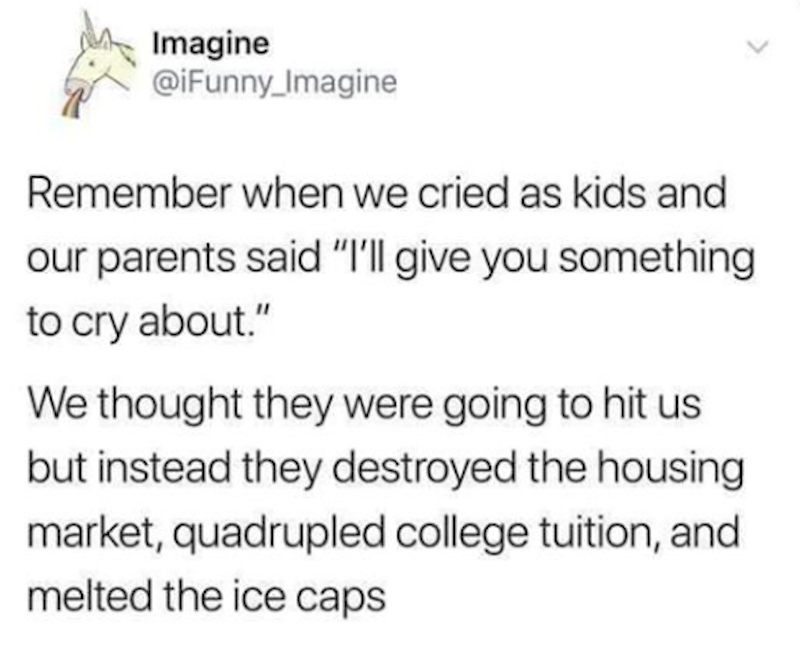 6.
7.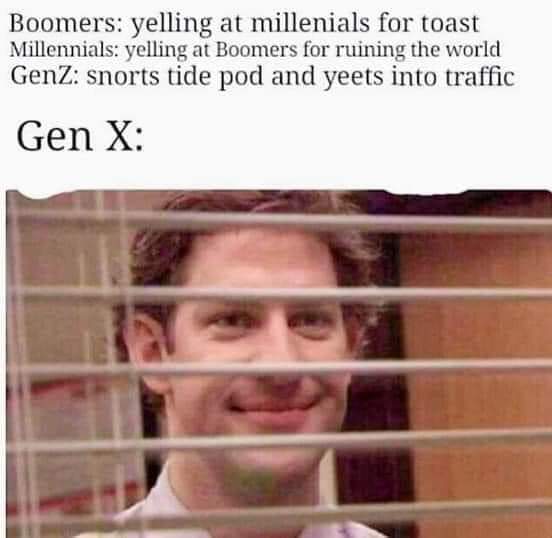 8.
9.
10.