Bitching about previous generations is a pastime as old as dirt.
Hell, in Ancient Rome, I bet parents were saying things like "kids these days are so lazy and soft they only want to expand the empire with diplomacy instead of war."
Point is, whining about young people is boring, clichéd and just makes you seem like an asshole.
Here are 21 times millennials made sure baby boomers understood just how lame they were being in criticizing this generation.
1.
Maybe if millennials spent less on brunch and more on particle physics research they could travel to 1974 and afford a house. Just a thought

— Brooks Otterlake (@i_zzzzzz) October 16, 2016
2.
me: student loans are crippling our generation

person that types with their index fingers and can't rotate a pdf: i bought my house with three buttons and a carton of camels in 1974

— Oh Skoog (@Skoog) May 4, 2019
3.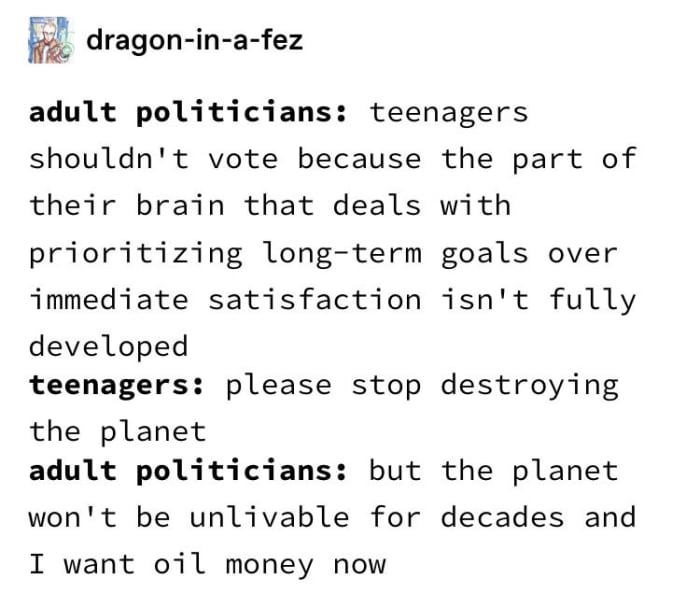 4.
You know boomers had it good because their go-to midlife crisis move was buying an expensive car

— Randall Otis (@RandallOtisTV) April 25, 2019
5.
Cashier: Sorry for your wait! We're short staffed

Millennial: It's fine! Don't worry! 😁

Middle Aged Woman: pic.twitter.com/1DEDHuP5sj

— Steven (@IIIIIMCMXCV) March 11, 2017
6.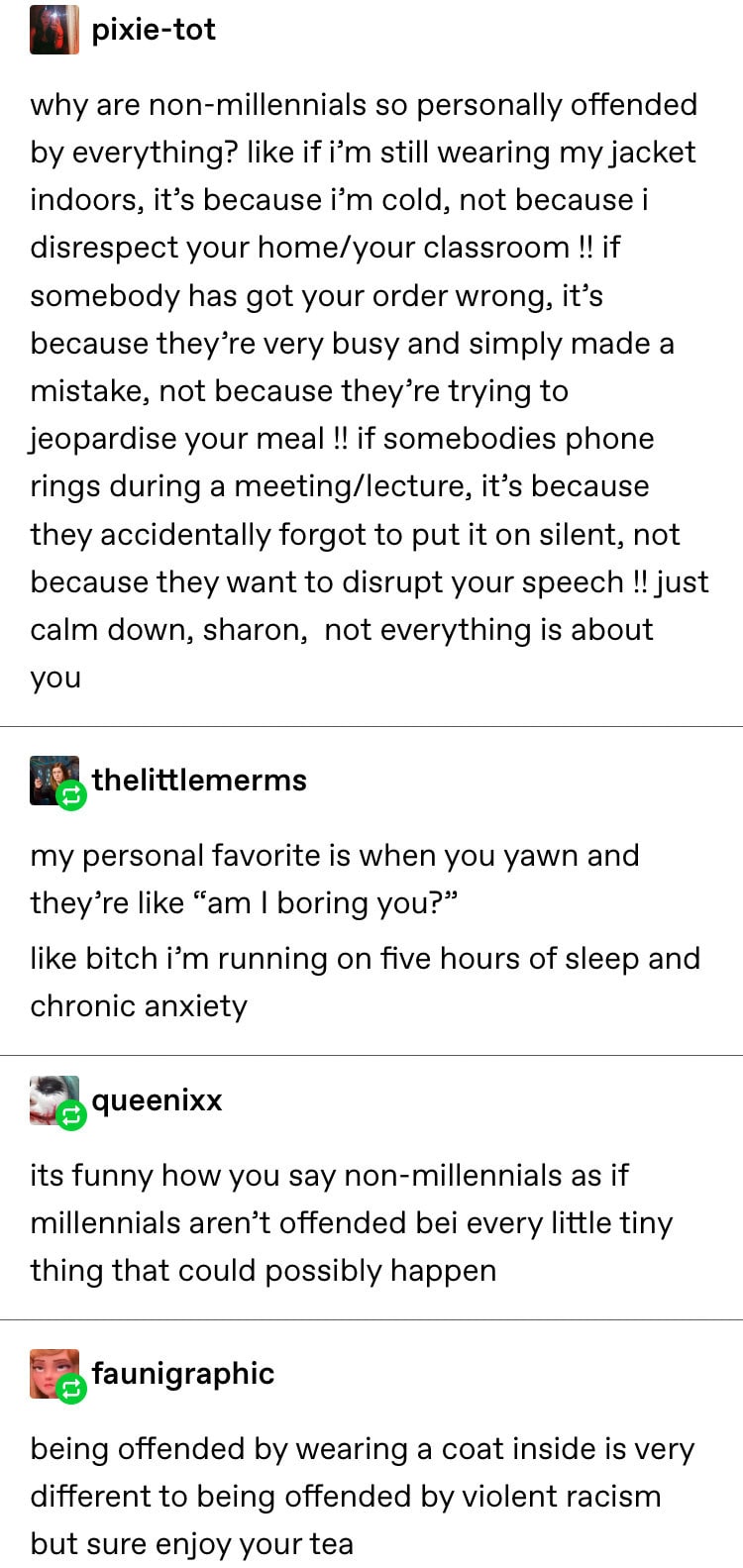 7.
love 2 be a millennial sitting on my giant hoard of cash, willfully refusing to buy:
– diamonds
– houses
– department store things

— tekla 💜✨ (@alketrolyat) May 14, 2017
8.
BOOMER: I'm *never* going to retire!
MILLENNIAL: I'm never going to retire

— Mara "Get Rid of the Nazis" Wilson (@MaraWilson) February 16, 2016
9.
Baby boomers blame millennials for everything BUT WHO PUT CARPET OVER ALL THESE HARDWOOD FLOORS PATRICIA

— Mrs. Math Teacher (@MrsMathTeachr) March 4, 2018
10.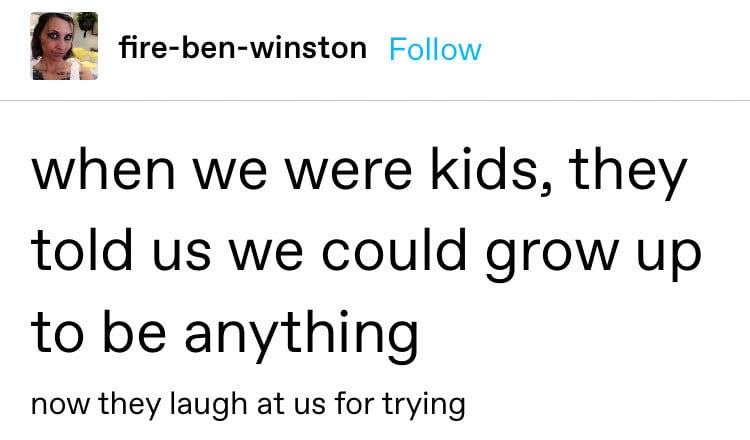 11.
save all of us some time and replace every word of your weird article about millennials w "aging is uncomfortable and I'm afraid of change"

— bog person (@bromanconsul) August 22, 2016
12.
"This generation can't take a joke"

Our entire generation laughs at fucking internet memes all day long we just don't like racist jokes

— bee (@ahoybailey) August 22, 2015
13.
14.
"kids these days have it too easy" said the generation that could buy a house on a wage from unskilled work at age 21

— sophie thompson (@sophxthompson) January 13, 2016
15.