11.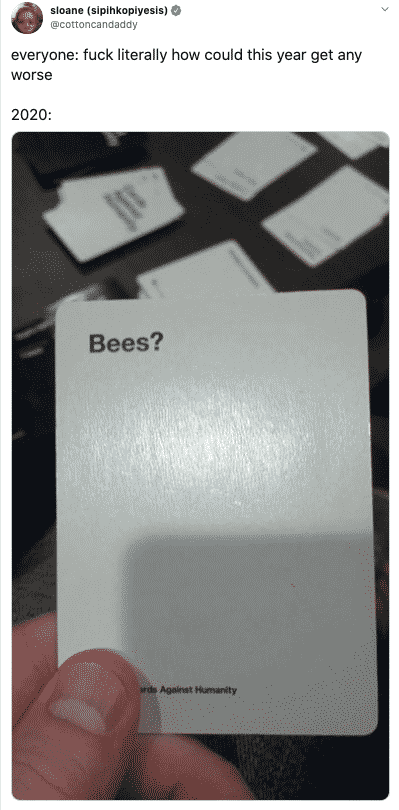 12.
I'm not afraid of the Giant Murder Hornets. They don't know what the FUCK they're getting into! This is USA 2020 BABIES! Our air is DISEASED! You gotta wear MASKS to the mailbox! Your HIVE'S NOT READY FOR THIS SHIT HEYARRHh!

— Trevor Moore (@itrevormoore) May 4, 2020
13.
Murder Hornets, but with the right lawyer, Manslaughter Bees

— Emily Andras (@emtothea) May 2, 2020
14.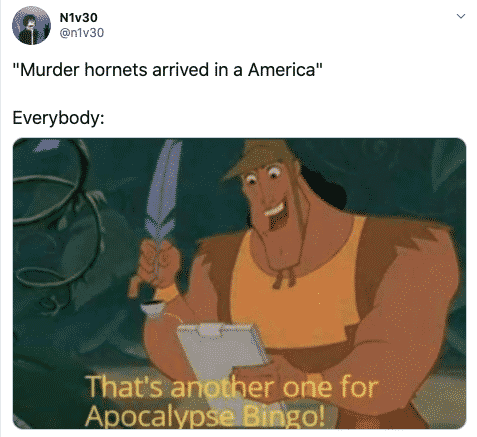 15.
[the year 2053]

ME (leaning back, chuckling): And then the murder hornets came

— Jason O. Gilbert (@gilbertjasono) May 2, 2020
16.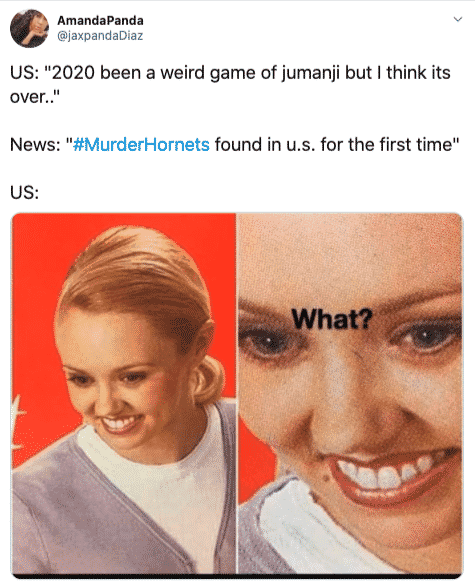 17.
I feel like god is using an end-of-the-world problem generator and just got "murder hornets"

— C.H.U.D.ney Spears (@chudneyspears) May 3, 2020
18.
If you've been wondering when this whole COVID thing will end, I'm thrilled to announce it will almost certainly be on the exact day the murder hornets decide to ramp shit up.

— Justin "Hoops" McElroy (@JustinMcElroy) May 2, 2020
19.
I'm advising that we cut the murder hornets subplot. We don't need it to enhance the stakes, the running story line is already dramatic enough, and it's just one absurdity too many.

— Caleb Roehrig (@MikalebRoehrig) May 2, 2020
20.