11.
i used to be a morning pooper, but since i work every day and hate pooping in public bathrooms, i have successfully reprogrammed my body to poop at night and if that's not an achievement then I've achieved nothing

— chucklefucking in a clown car (@Not_real_jeff) January 16, 2020
12.
When someone starts pooping in the stall next to me pic.twitter.com/u18btGQ3b7

— Tyle®️ (@tylertlewis1001) September 10, 2019
13.
I never had anxiety about pooping in public till I sat in this stall… pic.twitter.com/Oyx9sx0ExD

— anna clendening (@annaclendening) April 11, 2017
14.
Normal people: I hate pooping in public bathrooms because they're so dirty 🤢🤮
Short people: pic.twitter.com/SBpVXjBWuX

— Elliot ✨❄️ (@sexyitchy) October 9, 2019
15.
I take my headphones and play music out loud while pooping with someone in the stall next to me. We're in this together 🤝

— jake (@horseboy21) January 14, 2020
16.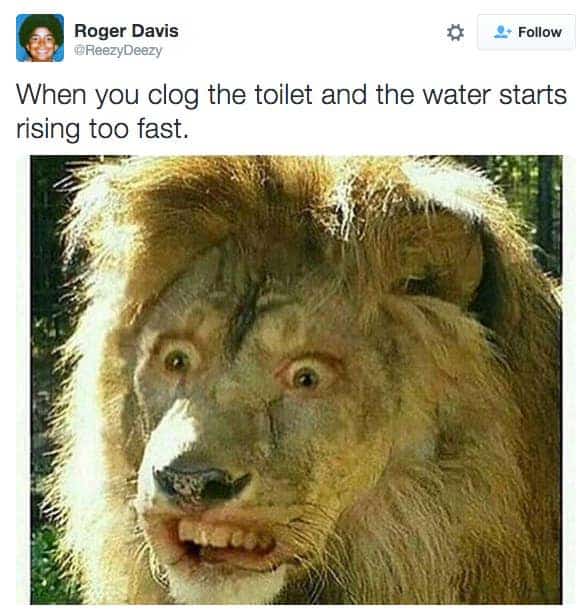 17.
18.