In his ongoing quest to become a real-life Tony Stark that inevitably turns him into a real-life Lex Luthor, billionaire technologist and Tesla founder Elon Musk has debuted a new…thing. Called the "Cybertruck," and already available for pre-order, we're being told it's a car. But with its blocky angles, it looks more like something out of an '80s sci-fi movie or an early 2000s video game (as these Tesla truck memes will attest to).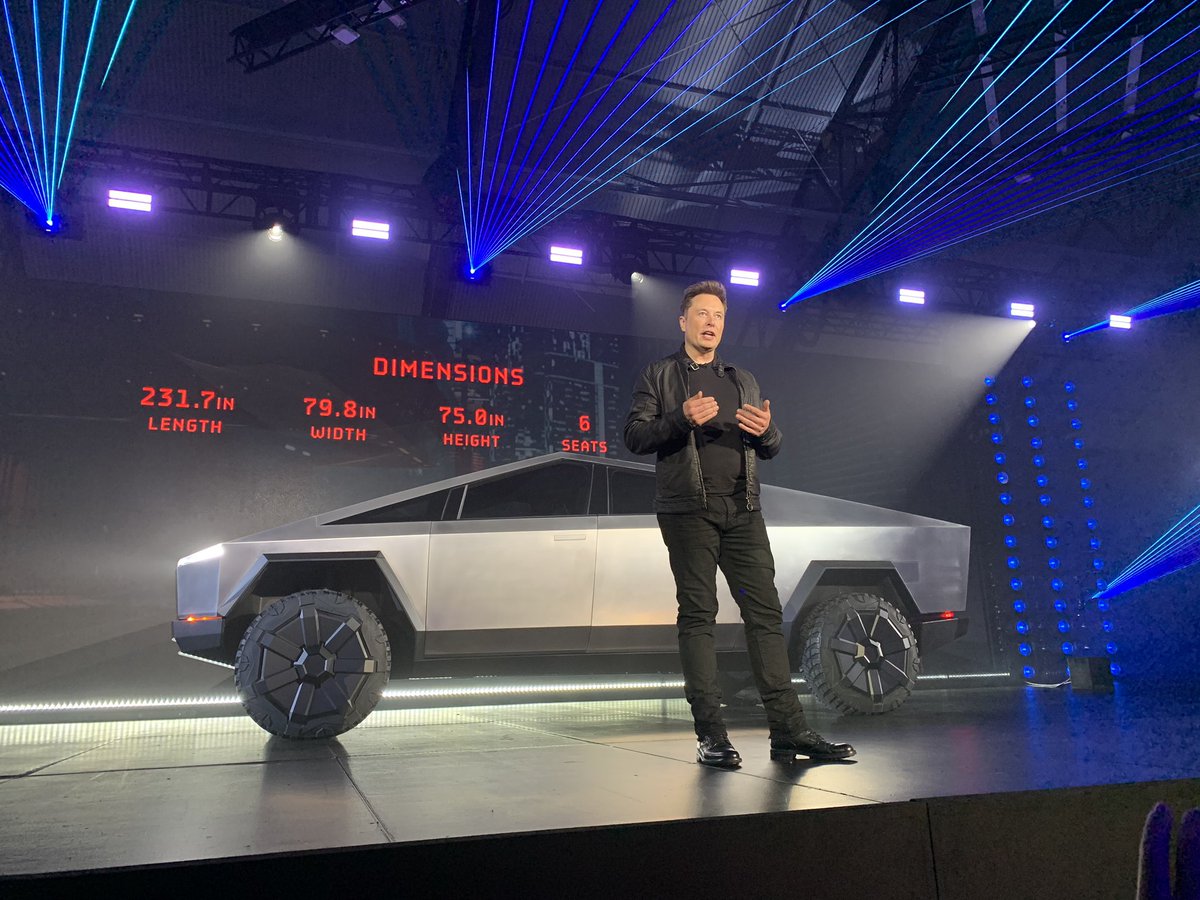 For reasons unknown, Musk demo-ed the car by having an assistant pelt it with metal balls to prove how durable it is…and looked on while the metal balls completely destroyed his car's windows. Public relations has never been Musk's strong suit but needless to say the debut of a low-res Batmobile was enough to pique the internet's interest.
Tesla's demo of its first electric pickup didn't go quite according to plan. The "Tesla armor glass" windows shattered when hit with a metallic ball #CyberTruck pic.twitter.com/rRrrs2E0Jy

— Bloomberg TicToc (@tictoc) November 22, 2019
Add to that the fact that roasting clueless billionaires is easily Twitter's greatest shared experience and… as usual people had thoughts. And Tesla truck memes.
Here are some of the best Tesla truck memes:
1.
Finally a car for Lara pic.twitter.com/B5LR75lkPq

— Zack Bornstein (@ZackBornstein) November 22, 2019
2.
This Tesla looks like something from Goldeneye on N64, back before they could really make people look like people and cars like cars pic.twitter.com/qfjJP0DtT8

— Katherine Miller (@katherinemiller) November 22, 2019
3.
I think the #Cybertruck looks pretty cool pic.twitter.com/uYcrUmzVOO

— Dr. Mac Arthur Ge.D. (@DoctorMacArthur) November 22, 2019
4.
Damn I gotta get a better graphics card. Tesla #Cybertruck looks like shit at these low render distances. pic.twitter.com/fetnfIjuUj

— Robert Rowe (@RoweGuy7429) November 22, 2019
5.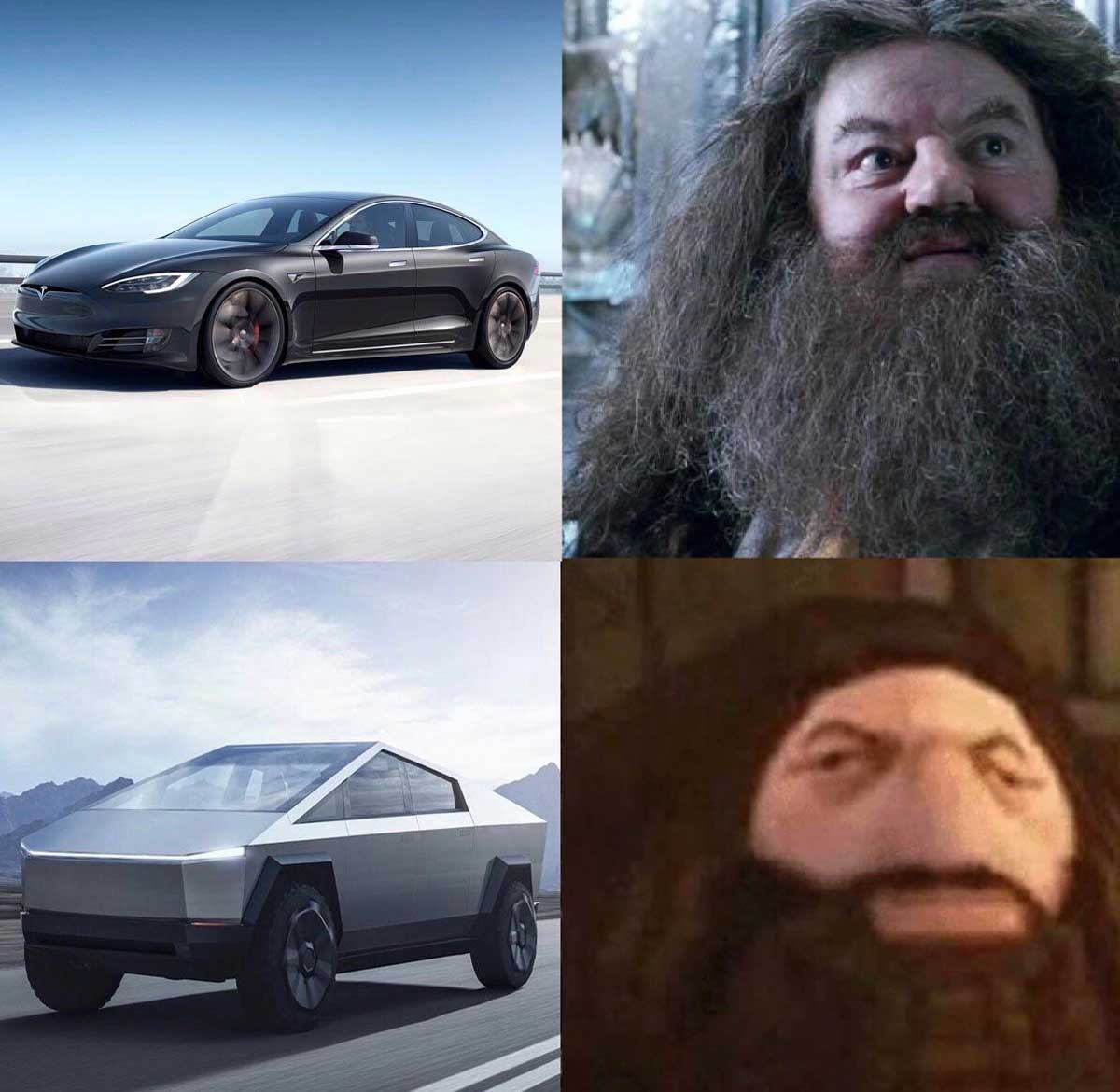 6.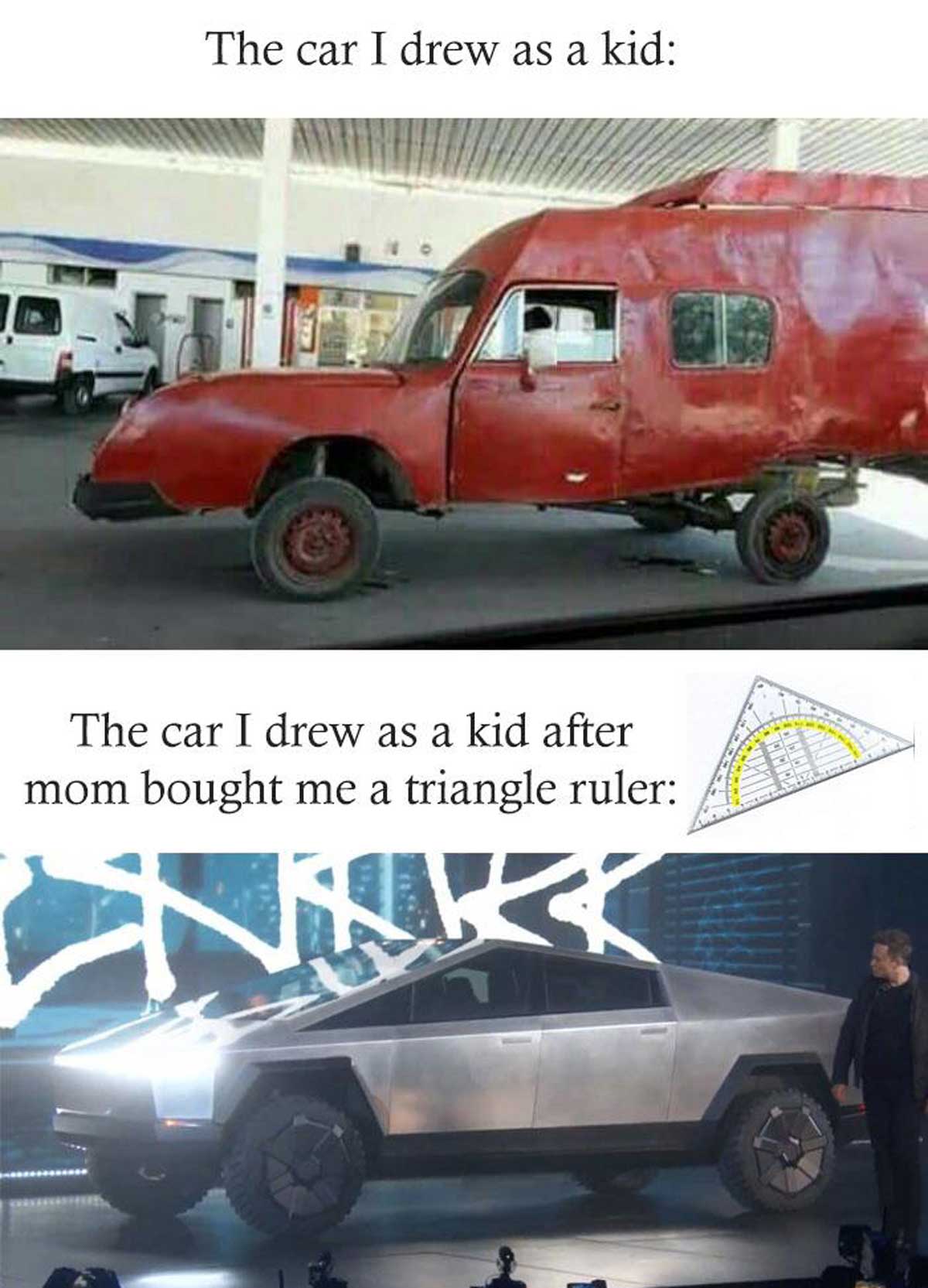 7.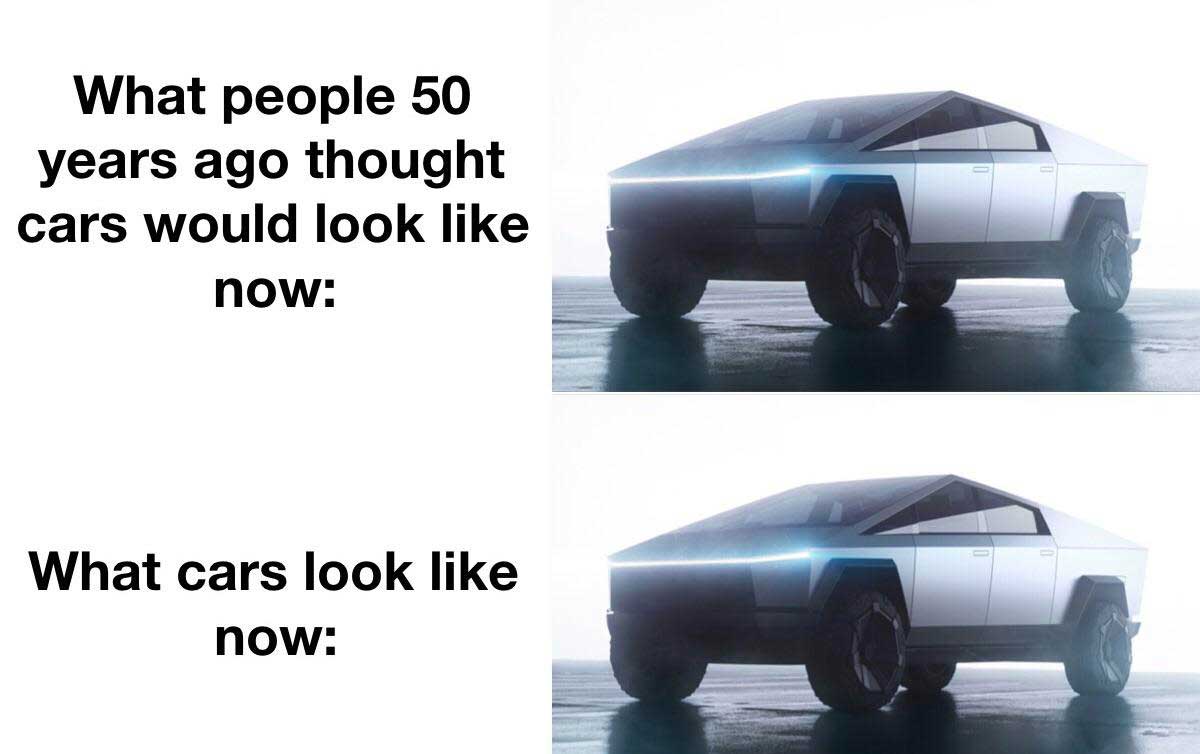 8.
Tesla #Cybertruck design briefing:

ELON:
"I want you to make an electric truck!"

DESIGNER:
"Yes boss. What specs does it need?"

ELON:
"It must be faster than all other trucks on the market."

DESIGNER:
"Roger that. What is the budget boss?"

ELON:
"8 polygons." pic.twitter.com/C0Xrn8Tpqt

— ZUBY: (@ZubyMusic) November 22, 2019
9.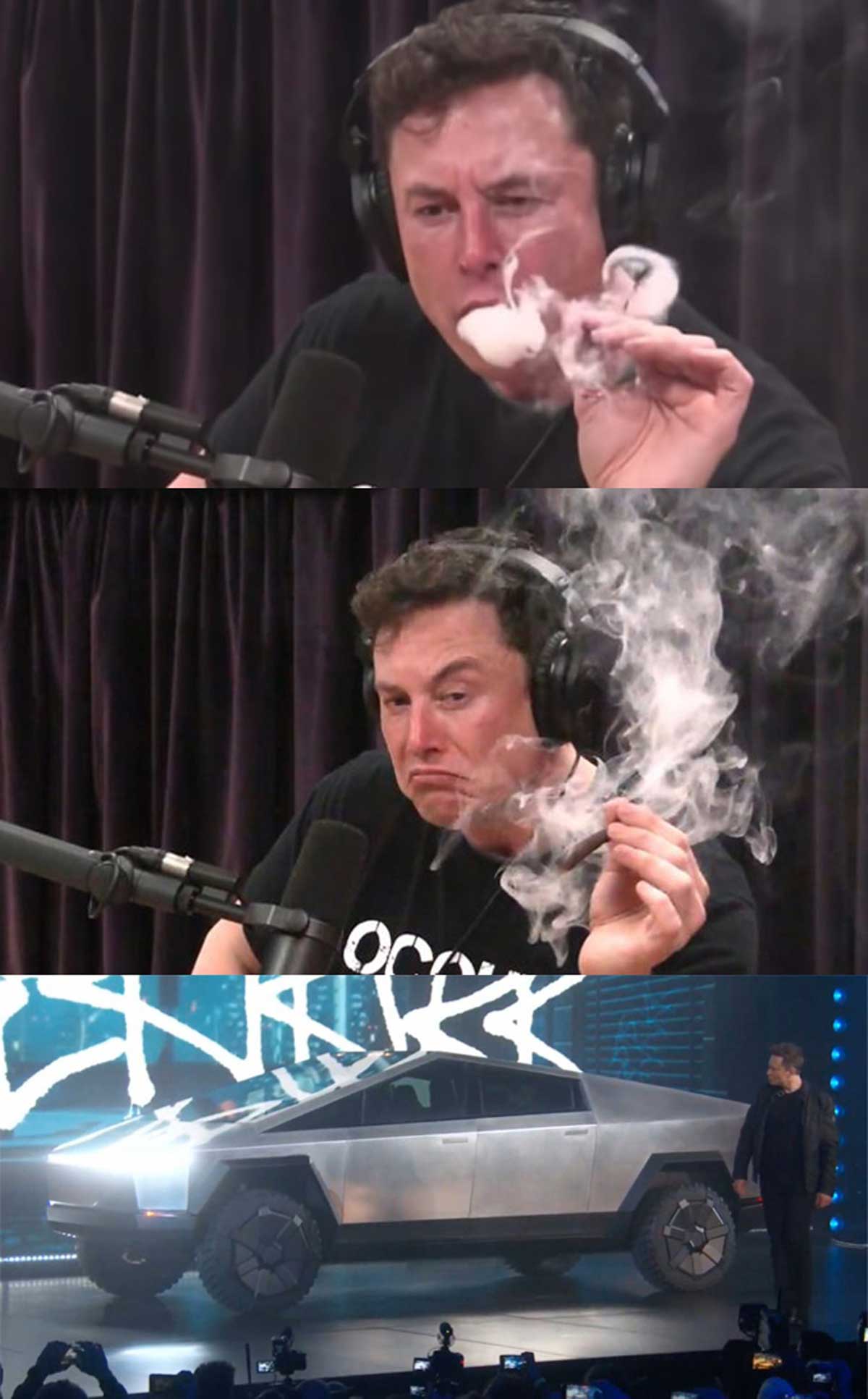 10.
I'm gunna tell my kids this is the tesla #Cybertruck pic.twitter.com/6XIoZAgacp

— Mark Smith (@mark_bril) November 22, 2019