Thanksgiving is nearly upon us. It's a time of sharing food, cuddling close to loved ones, and laughing loudly and breathily over a plate heaped with root vegetables and roasted meats. At least that's the tradition, but this is 2020, a year like no other.
Thanks to the interminable COVID-19 pandemic millions of Americans are facing the tough decision of whether they should see family in person at all, let alone get close enough to contest the wishbone. Many will skip it, some will Zoom in for long-distance toasts, while others will show up, coronavirus be damned, even if it means eating their pumpkin pie in a hazmat suit.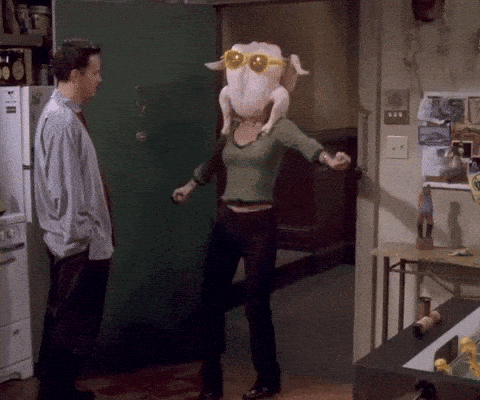 So here are some tweets and memes about Thanksgiving 2020. Hold on to your stuffing.
---
1.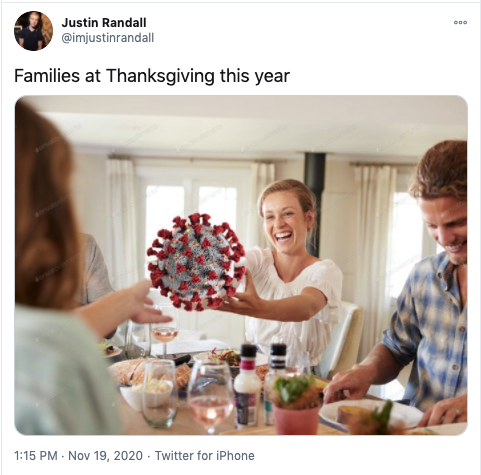 2.
I have found my personal hell and it is an email from the in-laws, subject: Zoom Thanksgiving activity sign-ups.

— 🥴steph🥴 (@eff_yeah_steph) November 14, 2020
3.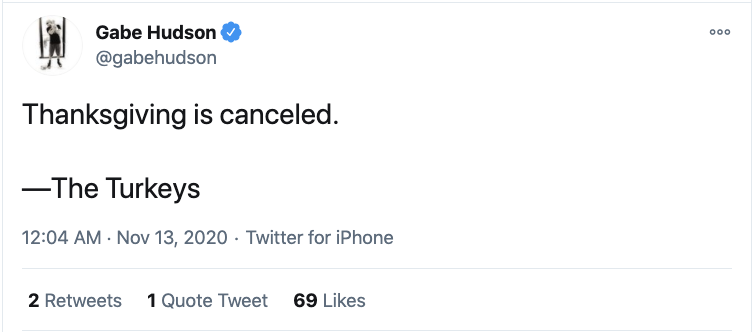 4.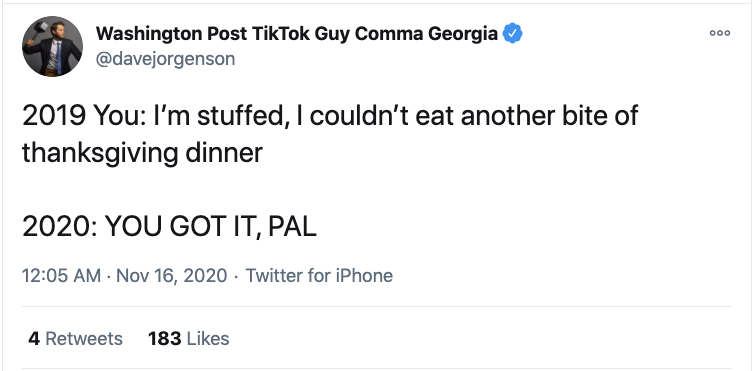 5.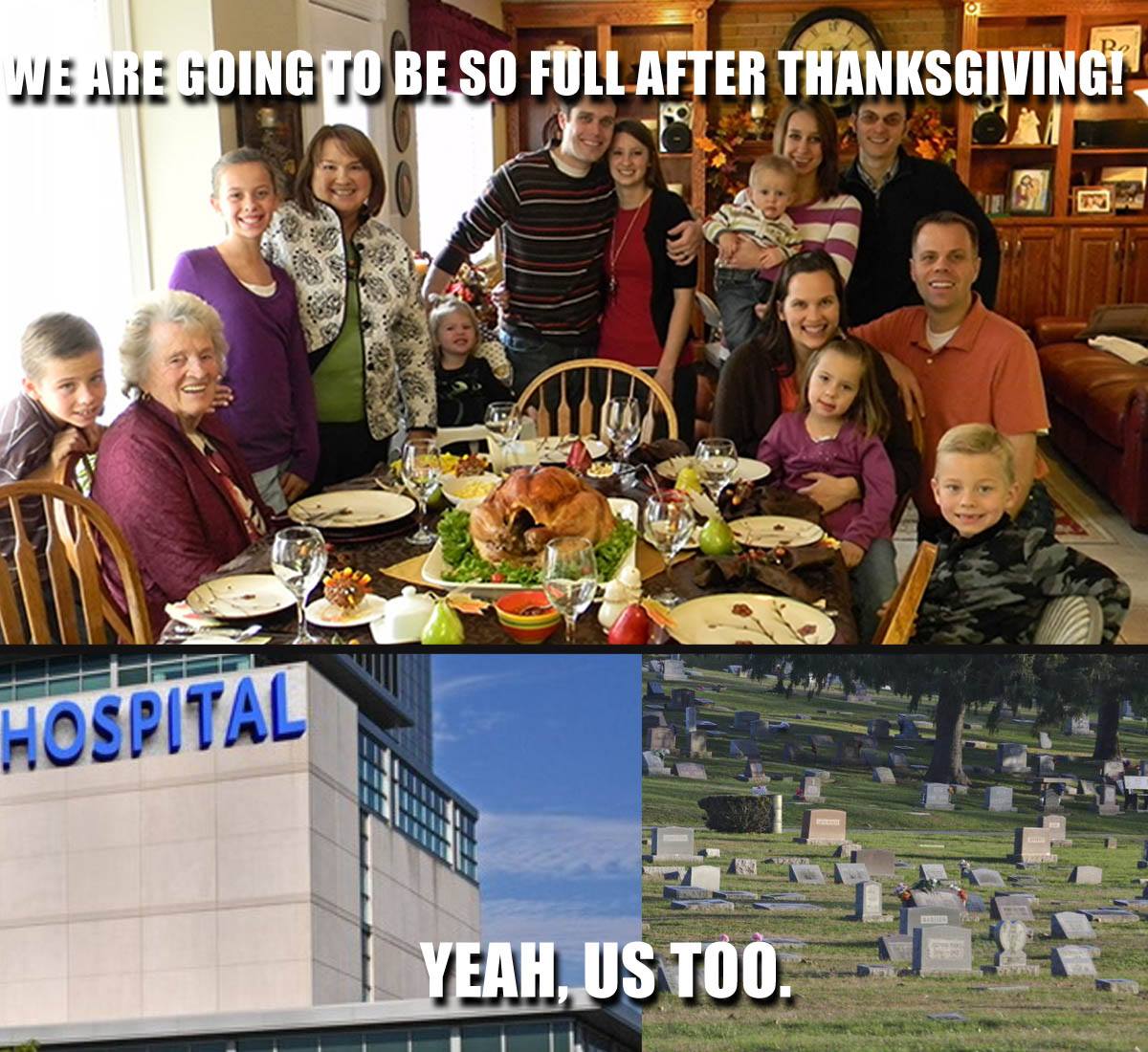 6.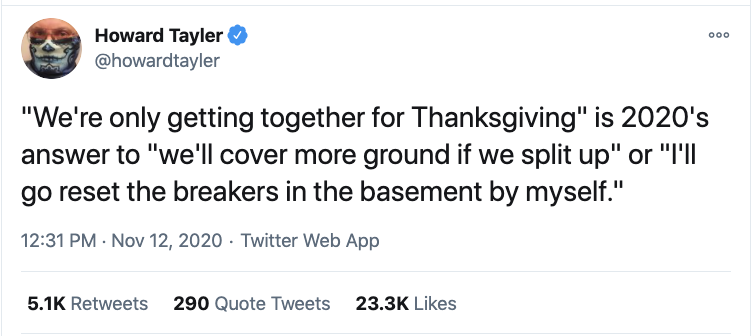 7.

8.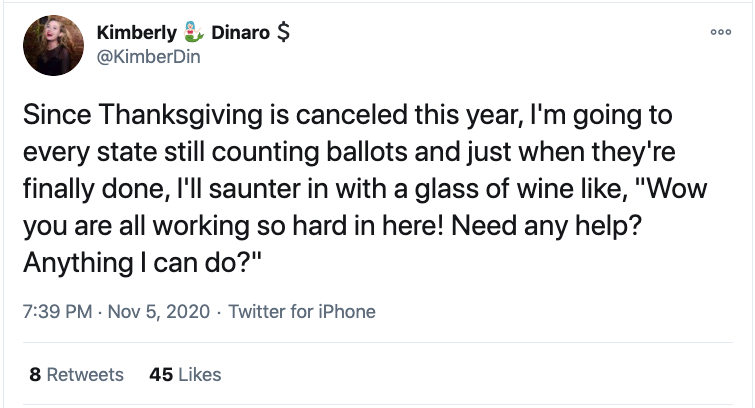 9.

10.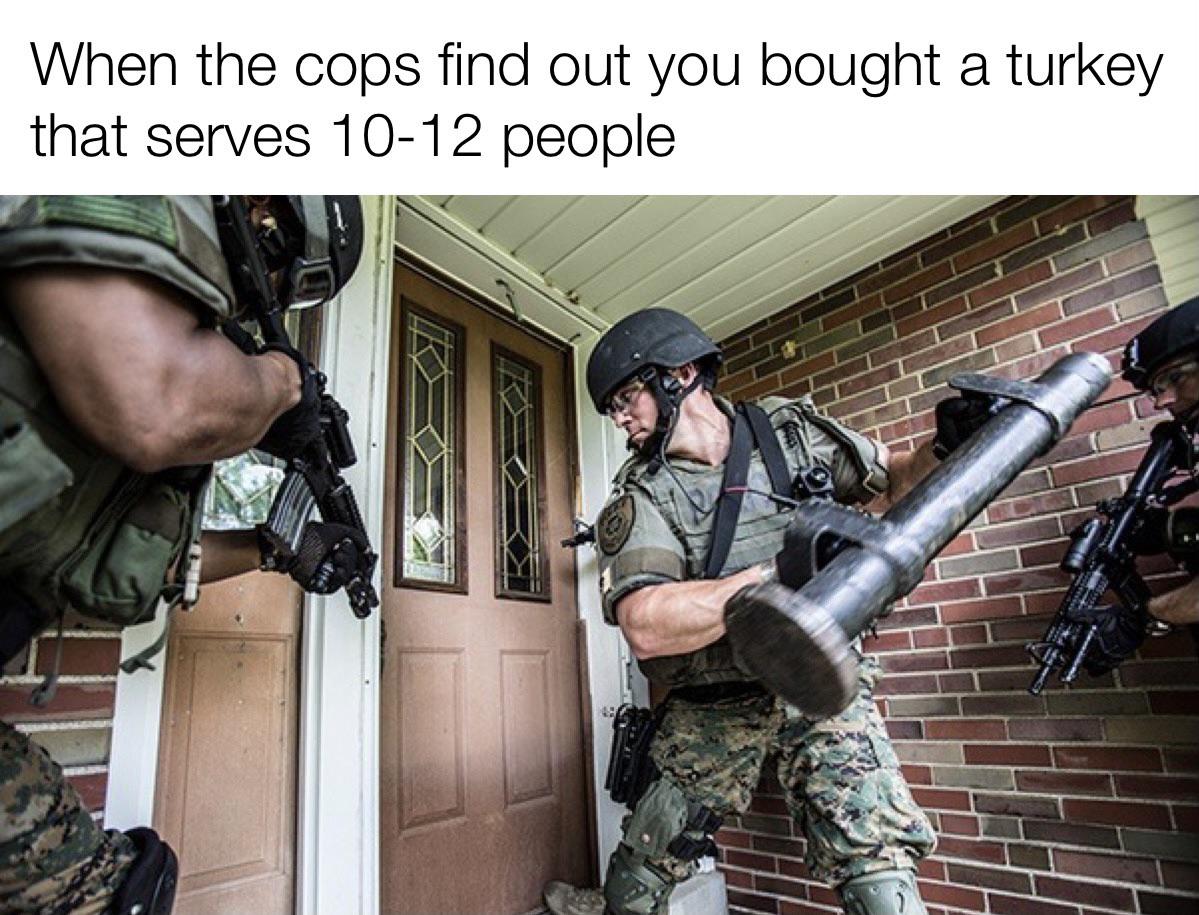 11.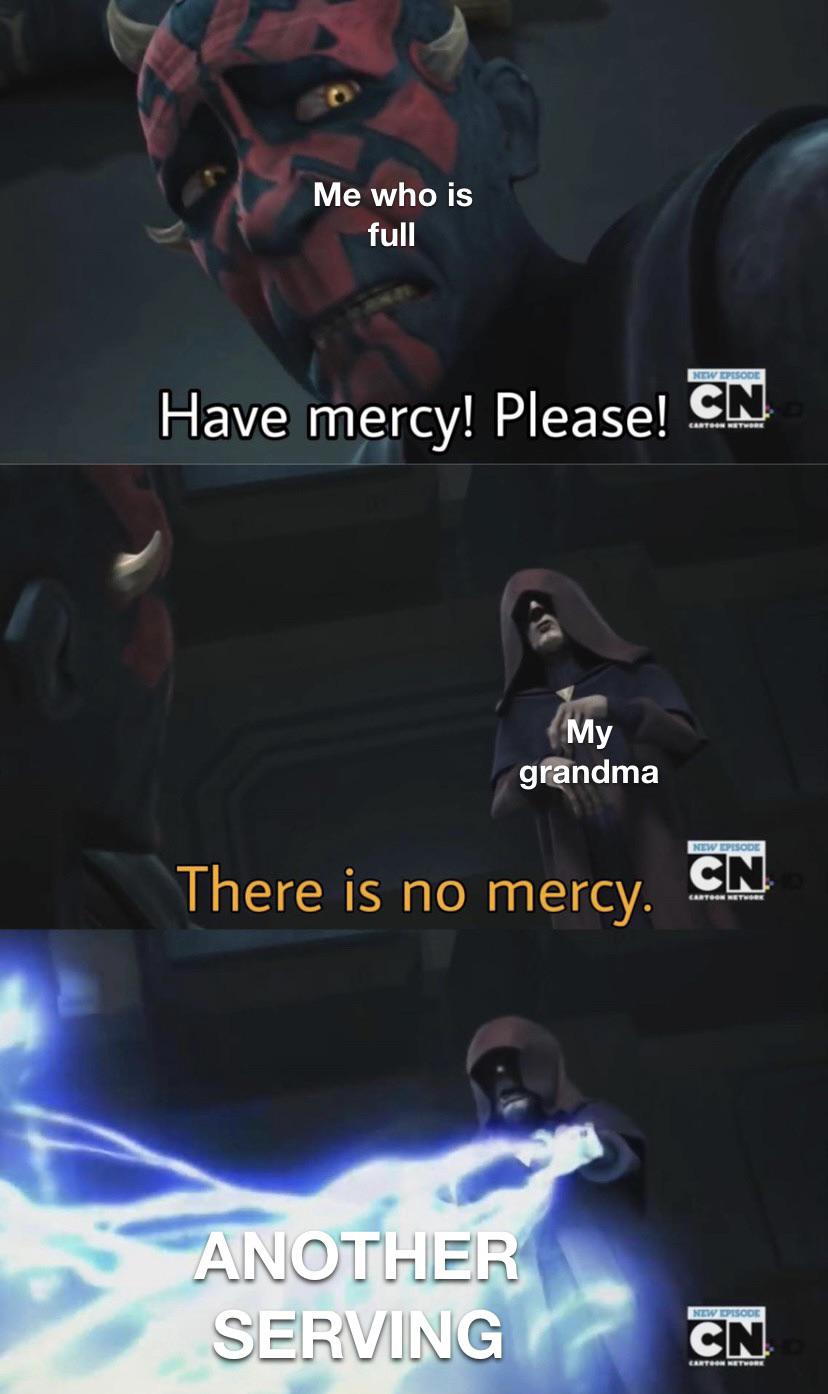 12.

13.
14.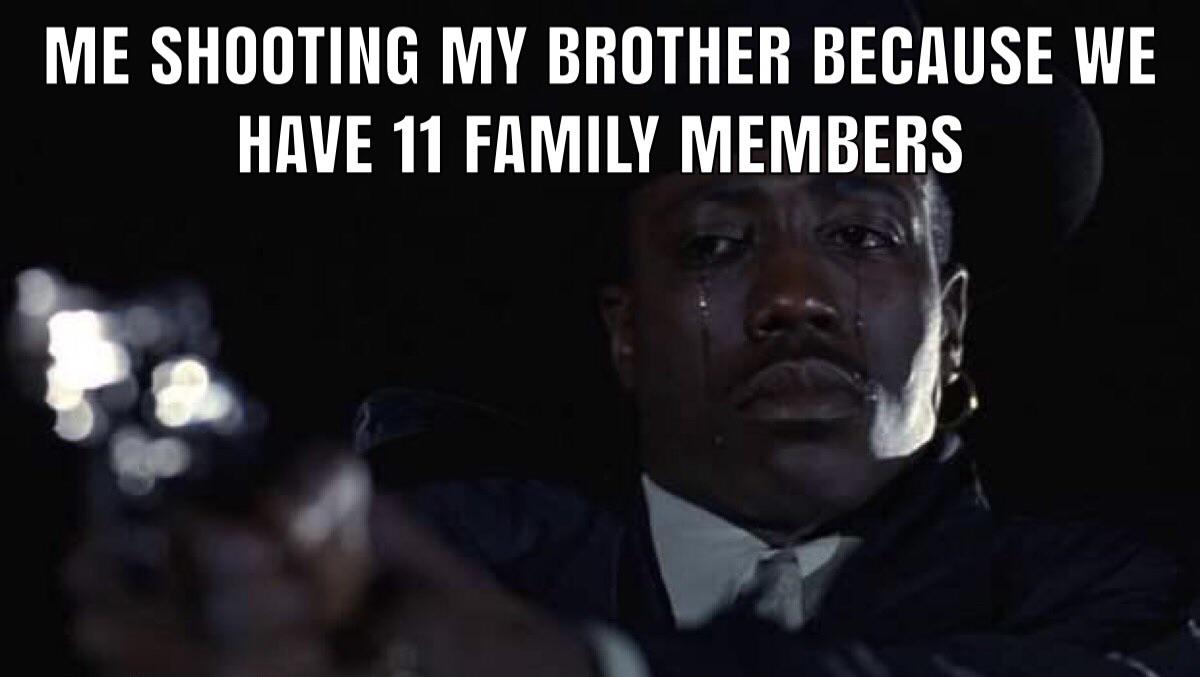 15.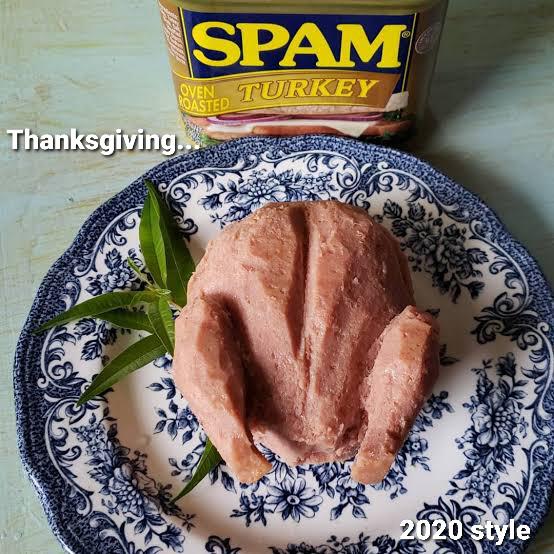 16.
17.
18.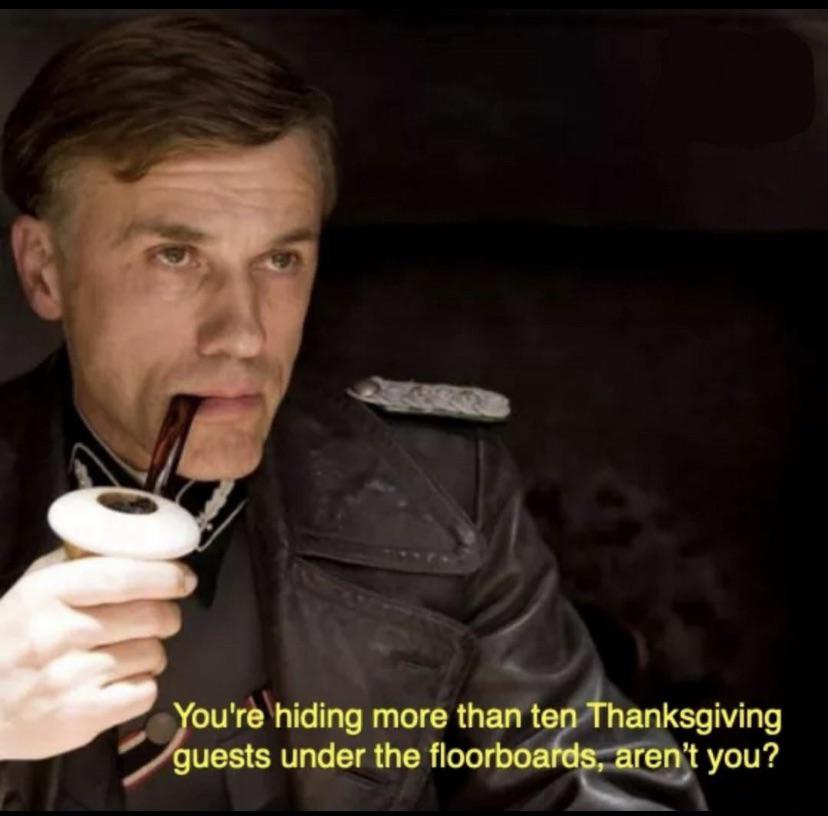 19.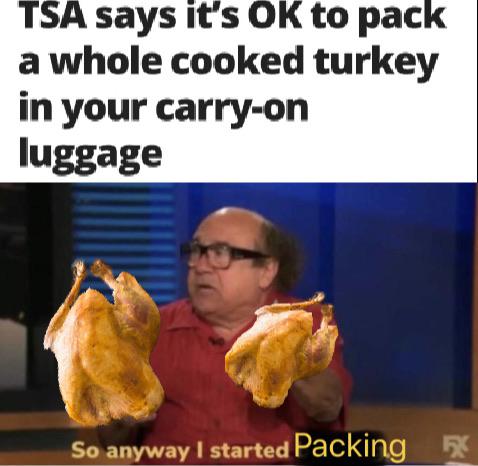 20.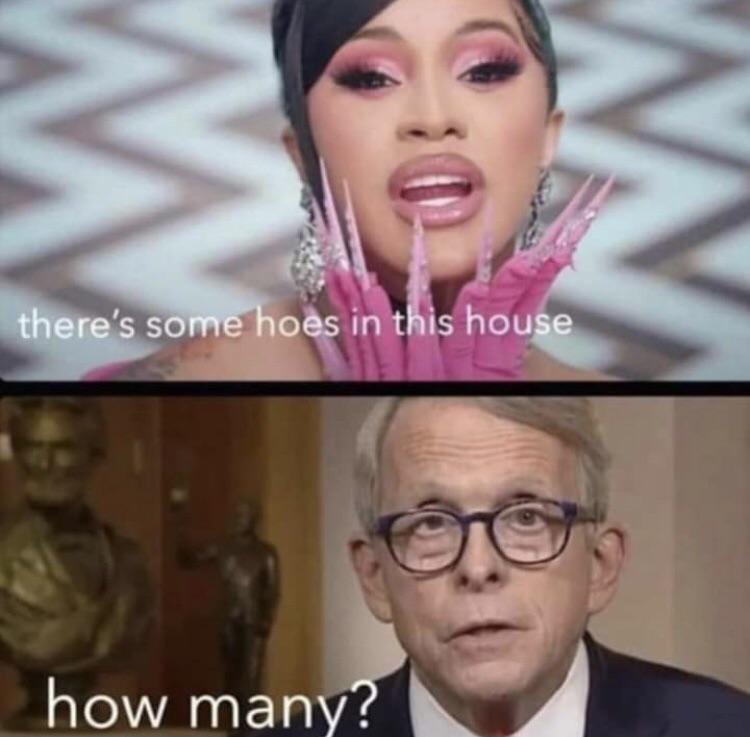 21.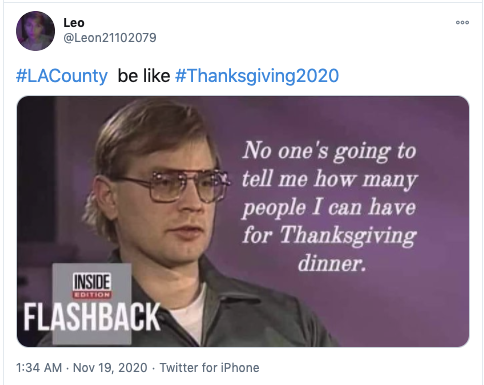 22.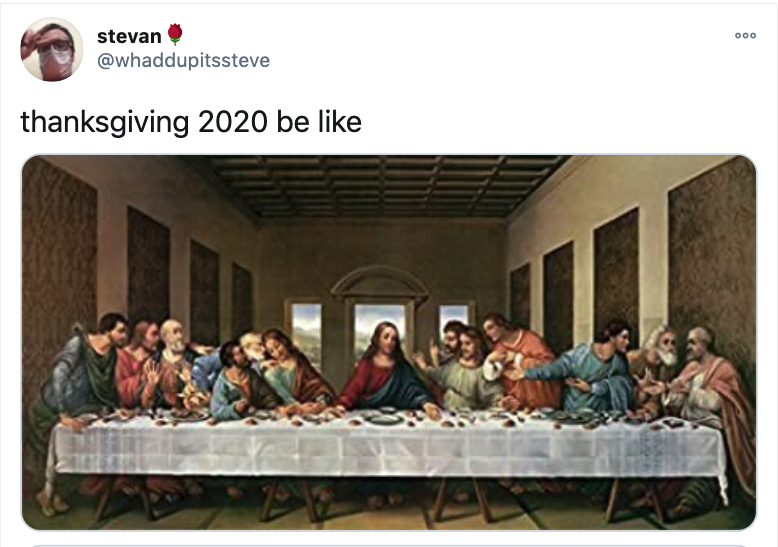 23.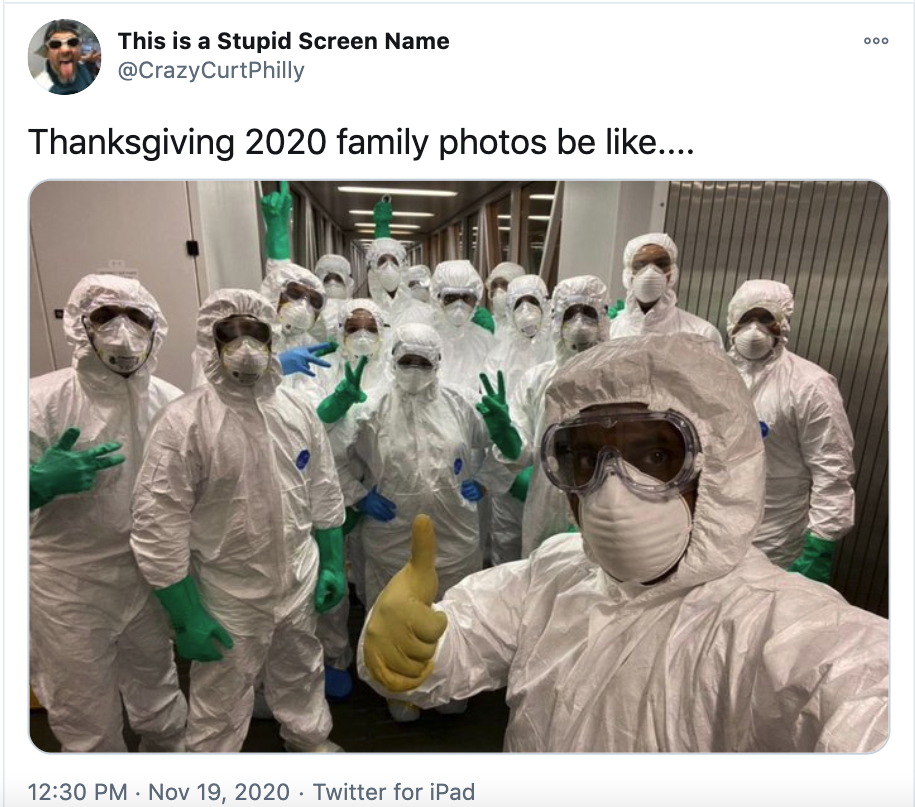 24.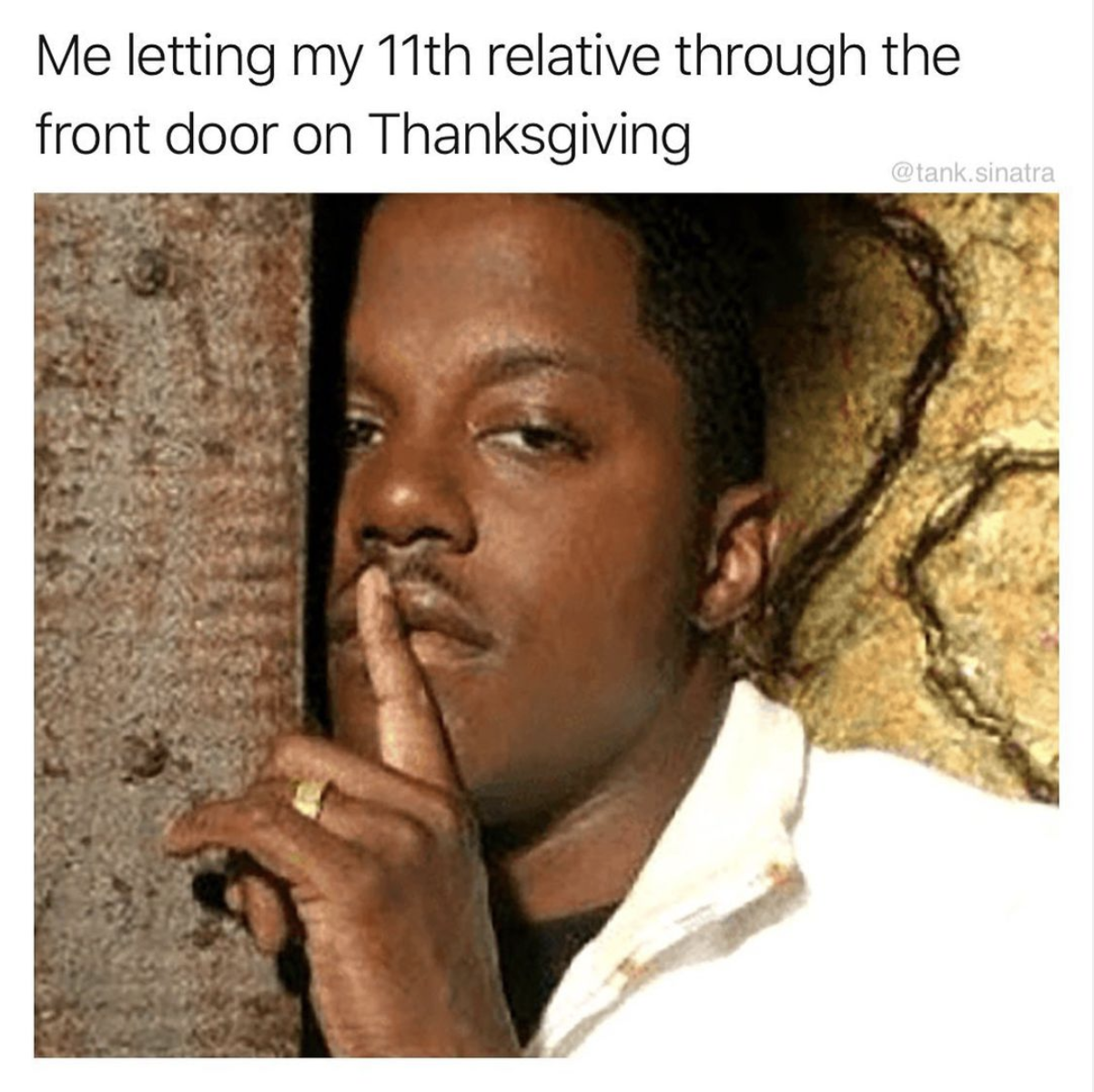 25.
Thanksgiving with the family circa 2020 pic.twitter.com/dVmfEUmUgi

— ❄️ Joe-Shmo ❄️ (@DontMissLegDay) November 25, 2020