26.
My Governor told me to have an intimate Thanksgiving… pic.twitter.com/Qo6jlMBApp

— Taylor Day (@TABYTCHI) November 25, 2020
27.
If you don't start your Thanksgiving Zoom invites with "You are covidly invited" I don't even know what you're doing.

— Kara Kinney Cartwright (@dbaKaraKC) November 17, 2020
28.
29.
Oh no please don't take Thanksgiving away from us, it's our only chance to eat bad food that takes forever to cook and watch the Cowboys play bad football and argue with family members over whether Democrats are baby-eating demons

— Ken Tremendous (@KenTremendous) November 12, 2020
30.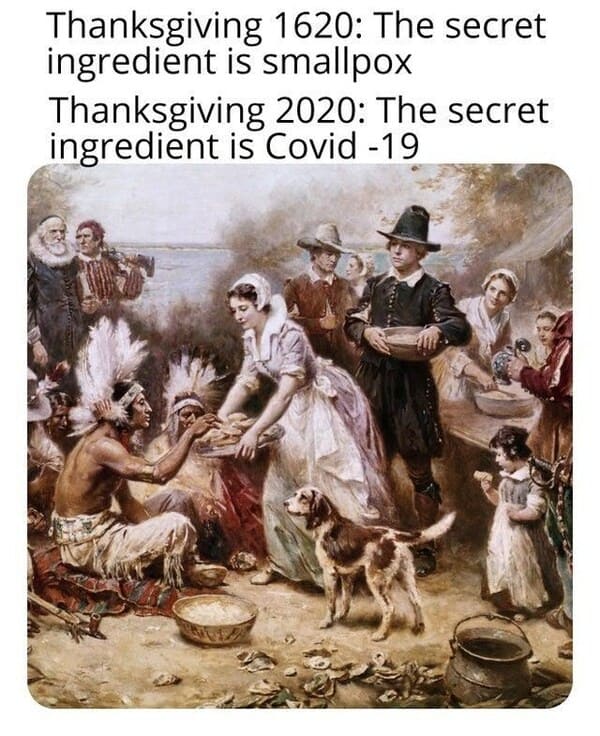 31.
32.
https://twitter.com/ElizaBayne/status/1329131504782307334
33.
NY TIMES: here's 52 appetizer recipes for your Thanksgiving celebration!
ME, STILL ISOLATING IN A PANDEMIC: pic.twitter.com/wdLSzd00jY

— mx claws (@alicegoldfuss) October 28, 2020
Enjoy More Trending Memes & News, Or Don't, Your Choice