The Season 2 finale of The White Lotus aired on Sunday, and now we finally know whose dead body was discovered in the first episode. Many viewers took to social media to share their thoughts and reactions. Bring on The White Lotus memes.

**SPOILERS AHEAD**
You may remember in the first episode of this season, Daphne is seen talking to some guests who just checked in raving about the resort. "Oh, you're gonna die. They're going to have to drag you out of here," she says.
After that, she discovers a dead body floating in the water while she goes for a swim. It's also revealed in the first episode that multiple bodies were discovered.

Since its premiere, the second season of The White Lotus has caught the attention of social media. Viewers have been Tweeting their theories about who dies, and what happens to each character throughout the show.
Even the theme song went viral on TikTok.
I been ready for this WHITE LOTUS season finale. And when that theme song drops pic.twitter.com/Um2ELhpNeY

— Dylan Park-Pettiford (@dyllyp) December 12, 2022
The show leads you to believe that just about anyone could die in this season. Early on, fans thought Mia and Lucia could be among the dead after a man named Alessio, whom Lucia claims is her pimp, confronts her.

Fans also speculated that Greg, Tanya's husband, could have a motive for wanting her dead. It's revealed in an early episode that due to their prenup, she keeps everything if they were ever to get a divorce. However, he gets EVERYTHING if she died.
All of the drama that went down between the vacationing couples Cameron, Daphne, Harper, and Ethan, also had fans glued to the story.

**SPOILER ALERT**
Well, now that the season finale is finally here we know EXACTLY what happened. It's revealed that Tanya, played by Emmy winner Jennifer Coolidge is the dead person discovered by Daphne in the first episode.

In episode 6 of Season 2 of The White Lotus, it's revealed that Tanya's husband may know Quentin after she discovers an old photo of Quentin with a man who resembled a young Greg in his bedroom on the yacht.
In the season finale, Tanya confronts Quantin about the photo, to which he replied that the man in the photo is an old friend of his named Steve. Later, Tanya receives a call from Portia explaining Quentin is broke, which made Tanya connect the dots that her husband hired Quentin to have her murdered.
tanya in the white lotus finale pic.twitter.com/96qGPRyDeT

— kie (@criminalplaza) December 12, 2022
While all of that is happening, Ethan gets into a fistfight with Cameron after Harper admits she cheated.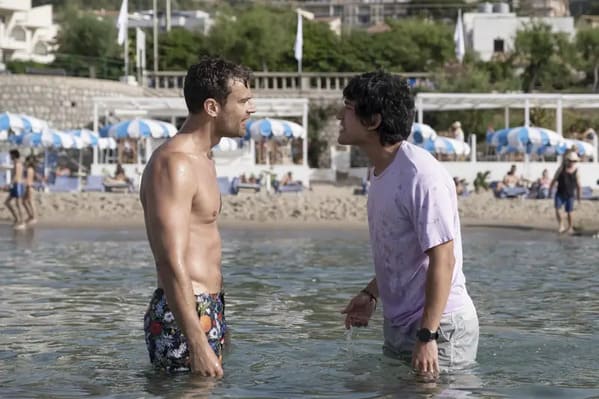 After a bystander breaks up the fight, Ethen winds up talking about it with Daphne. After he reveals that Cameron and Harper cheated, she invites Ethan on a walk.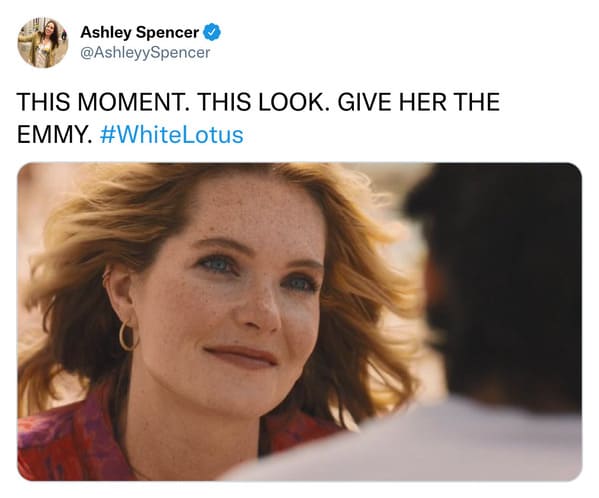 The two can be seen walking away toward a beautiful inlet not far from the beach. It looks secluded and lush, suggesting the two may have hooked up to get back at their spouses. Although it's never revealed exactly what happened between the two of them.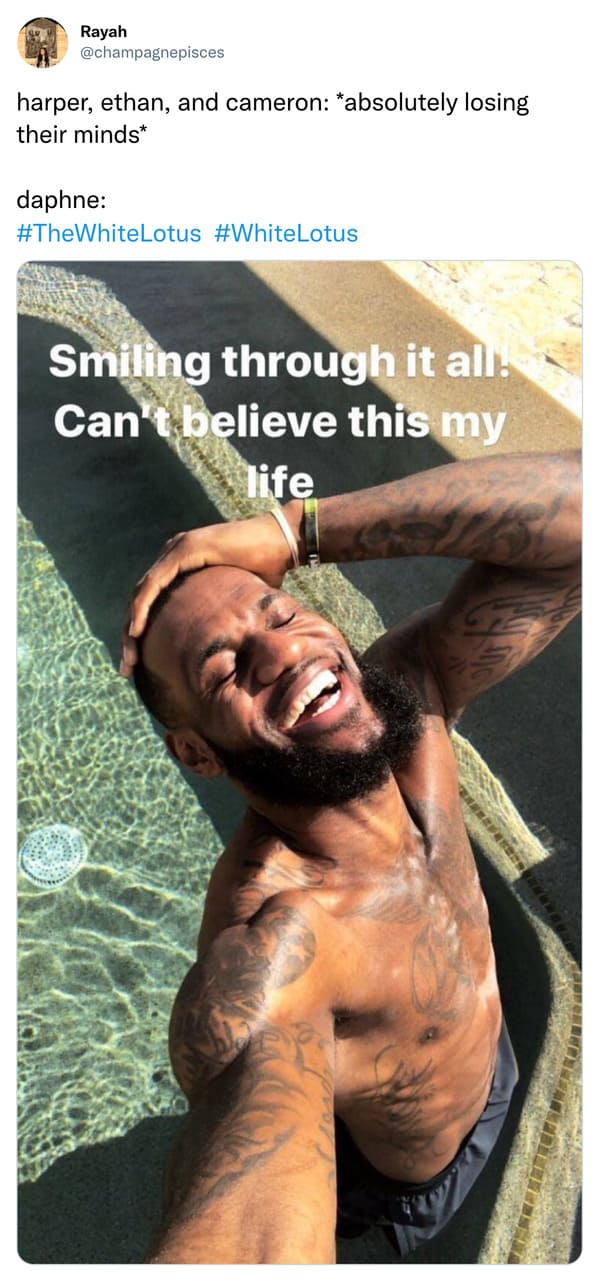 The season 2 finale came with a plethora of memes and reactions from viewers on Twitter. Many about Tanya and everything that happened leading up to her death.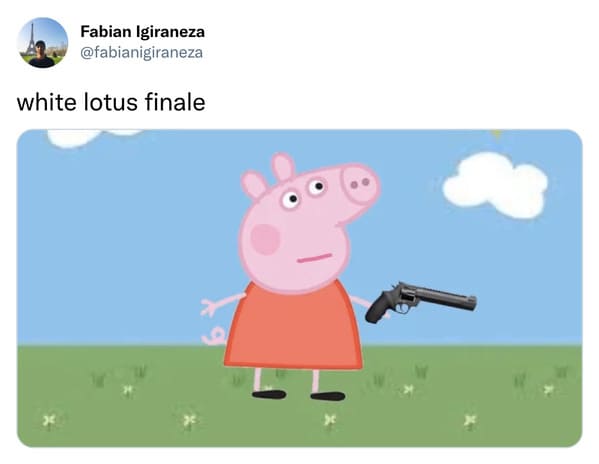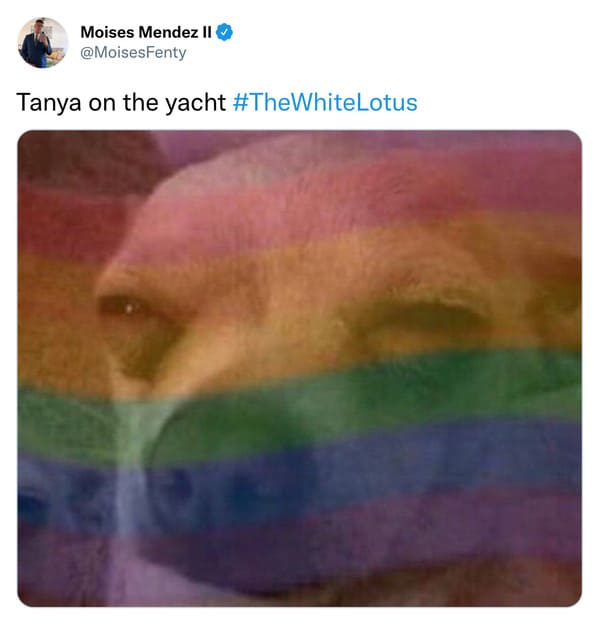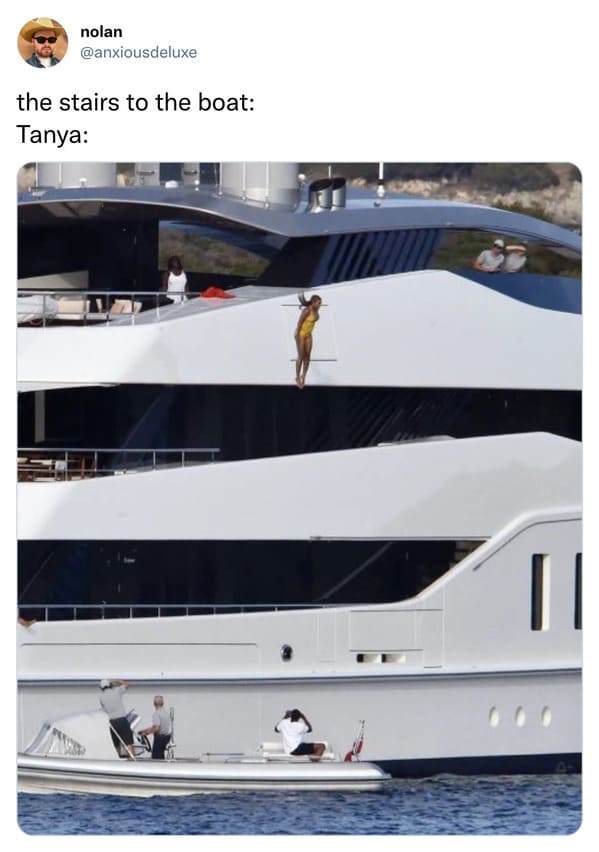 Fans also express their reactions to Mia and Lucia scamming their way into $50,000 and a job.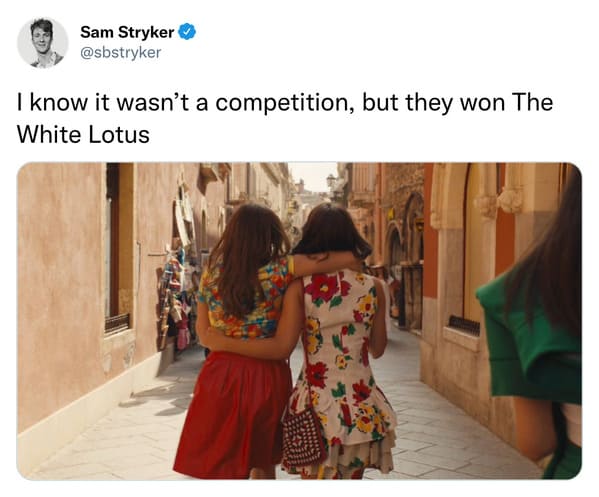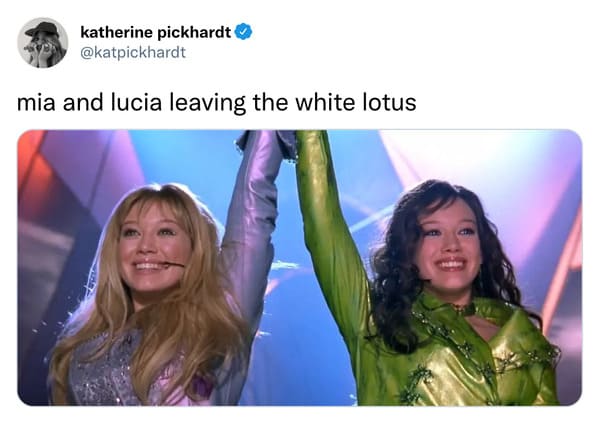 Fans also reacted to Portia and Albie reconnecting at the airport. Albie tells Portia about someone discovering a dead body in the water and on the yacht. Then the two exchange numbers.

Once again, it seems that Jennifer Coolidge stole the show this season.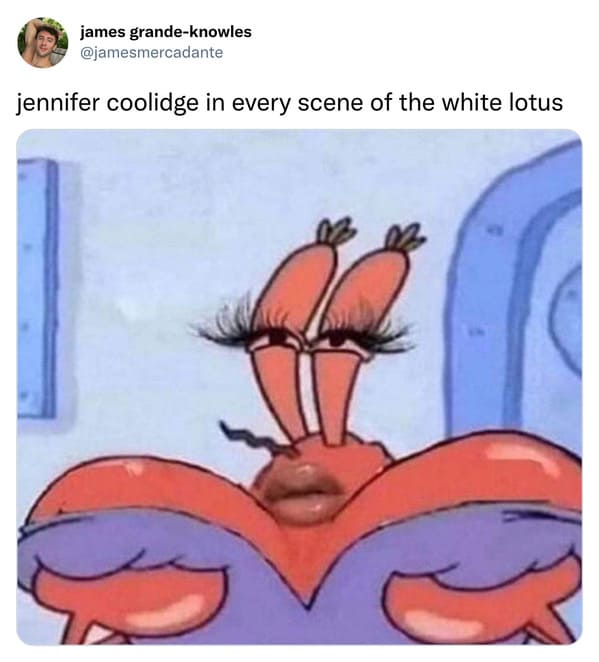 Now we just have to patiently wait for Season 3. I just hope The White Lotus memes keep coming.