Ok, so as you probably know by now, Tom Hanks and his wife Rita Wilson tested positive for Coronavirus while on vacation in Australia.
Hanks released the following statement on his Instagram Wednesday night:
Soon to be followed by his son, Chet, releasing the following statement. (Yes, this is real.)
https://www.instagram.com/p/B9ndANjpBeM/
Anyway, the Internet pretty much reacted as you'd expect given that Hanks (or Hanx) is a national treasure:
Me: The coronavirus isn't as dangerous as people are saying

Tom Hanks: gets coronavirus

Me: pic.twitter.com/KoNCLLbrup

— Schaffrillas (@Schaffrillas) March 12, 2020
SPEAKING TO CORONAVIRUS DIRECTLY …. TAKE ME INSTEAD OF TOM HANKS GOD DAMMIT. TAKE ME INSTEAD pic.twitter.com/FFPX4B7R0C

— paul rudd (@philsadelphia) March 12, 2020
Tom Hanks was like the number 1 person not allowed to get this shit

— Zachary Piona (@Zachpiona) March 12, 2020
Ok, now, being fully aware that Coronavirus is very serious and we all should be doing our part to save the lives of millions at risk, it's my job to find fun and funny stuff about even a serious situation, and that's what I did. I went out and found all the funniest, and borderline inappropriate jokes/memes/tweets about Tom Hanks having COVID-19.
I feel like even T. Hanks himself would approve.
1.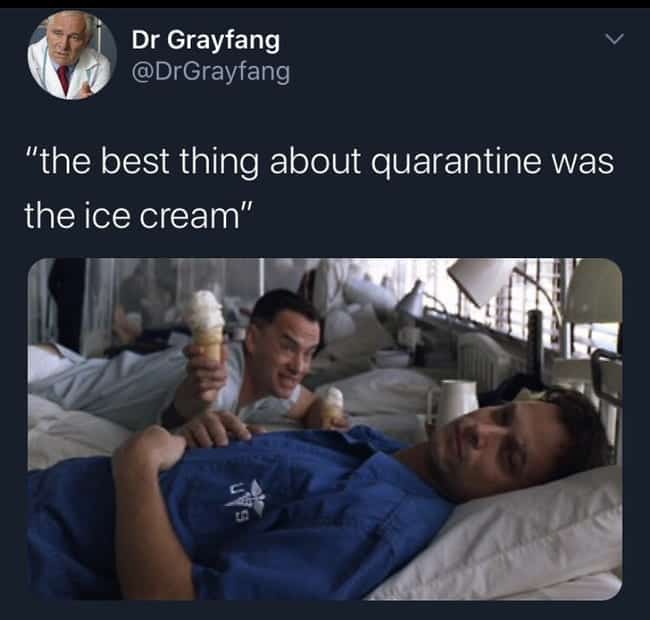 2.
Tom Hanks should just look in the mirror and heartfelt speech the shit outta the coronavirus.

— DC (@DaneCook) March 12, 2020
3.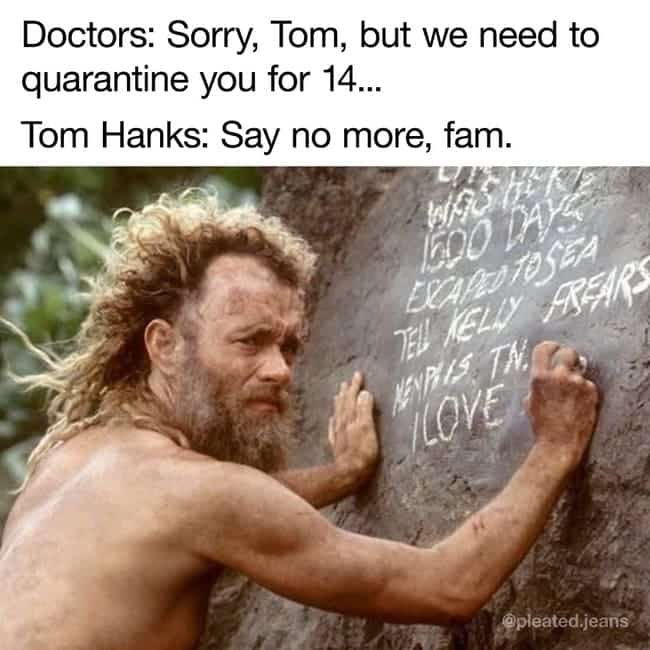 4.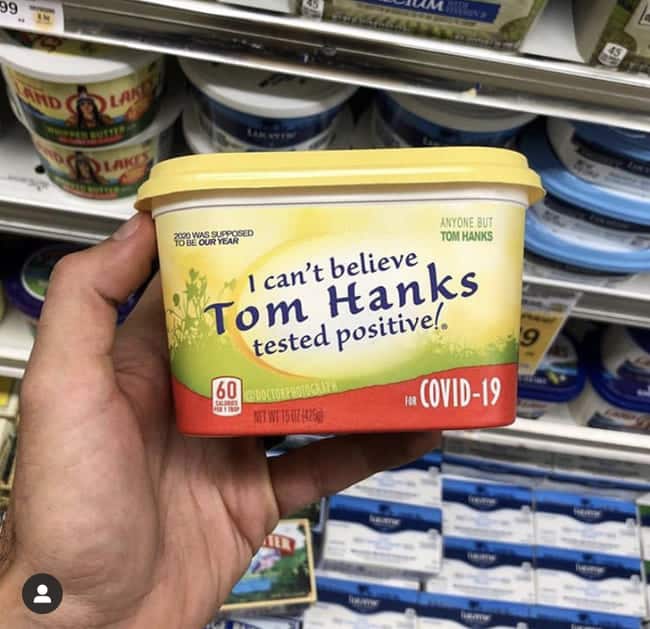 5.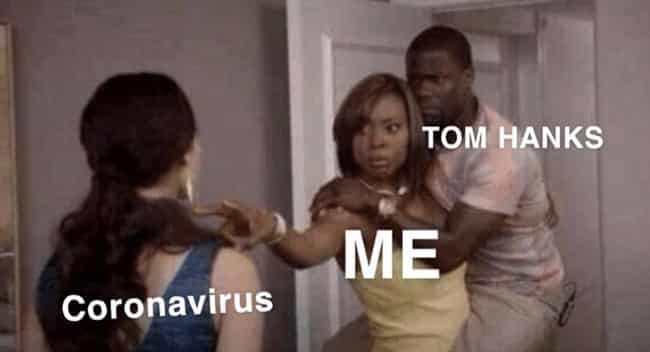 6.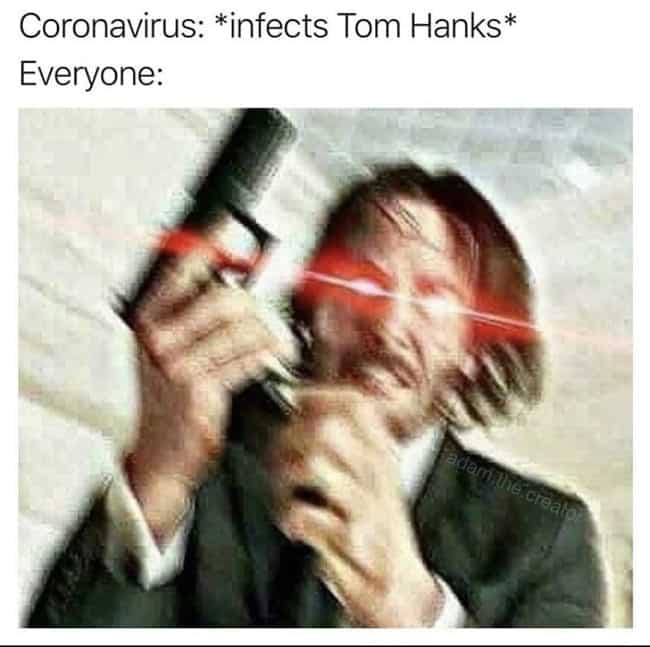 7.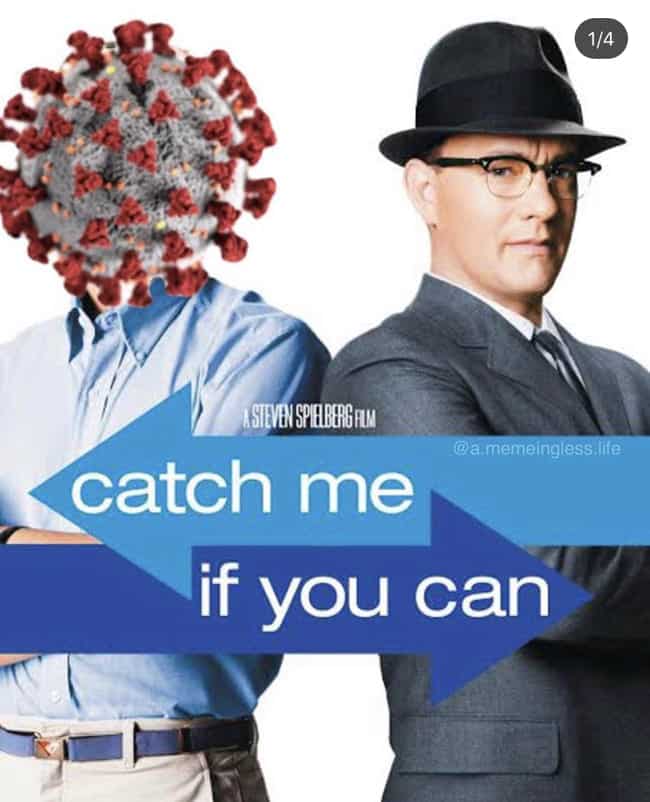 8.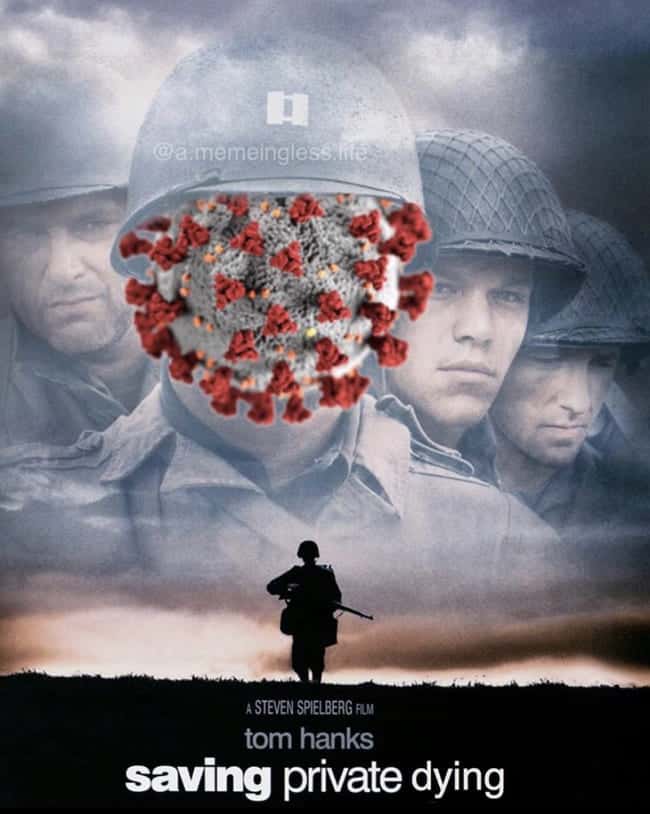 9.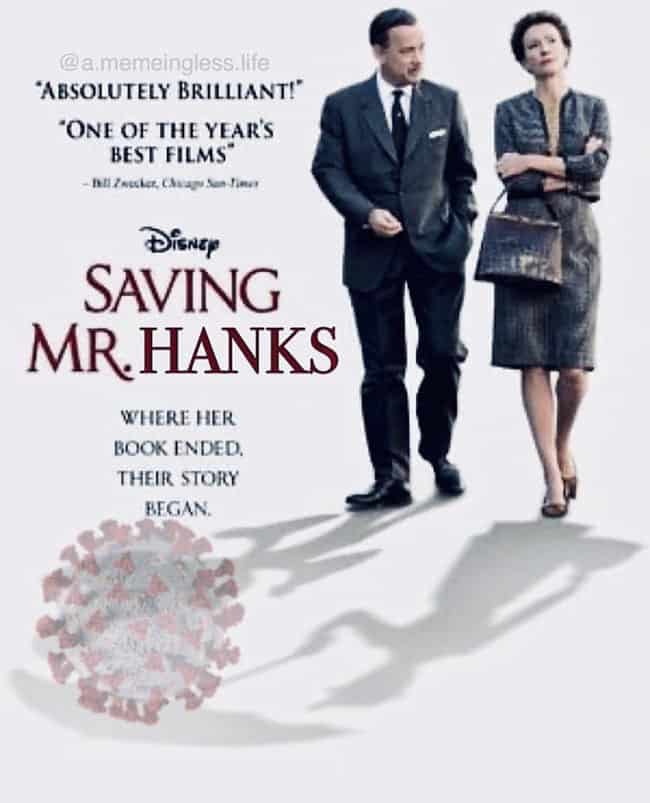 10.