"Why am I seeing random squares all over Twitter?" Well…
Over the last few weeks, Wordle has taken the internet by storm. By now, you've probably seen hundreds of colorful result boxes flooding your social media timelines.
Black, green, yellow…just all over the place.
You might even be responsible for a few of those results. However, if you've been living under a rock and you have no idea what I'm talking about. Allow me to explain…
What is "Wordle?"
What are the rules of Wordle?
The game gives you six chances to guess a five-letter word. After each guess, Wordle will let you know if you've gotten any of the letters right and if they're in the correct spot. After you've successfully figured out the word, you have the option to share in your group chats or to your social media accounts.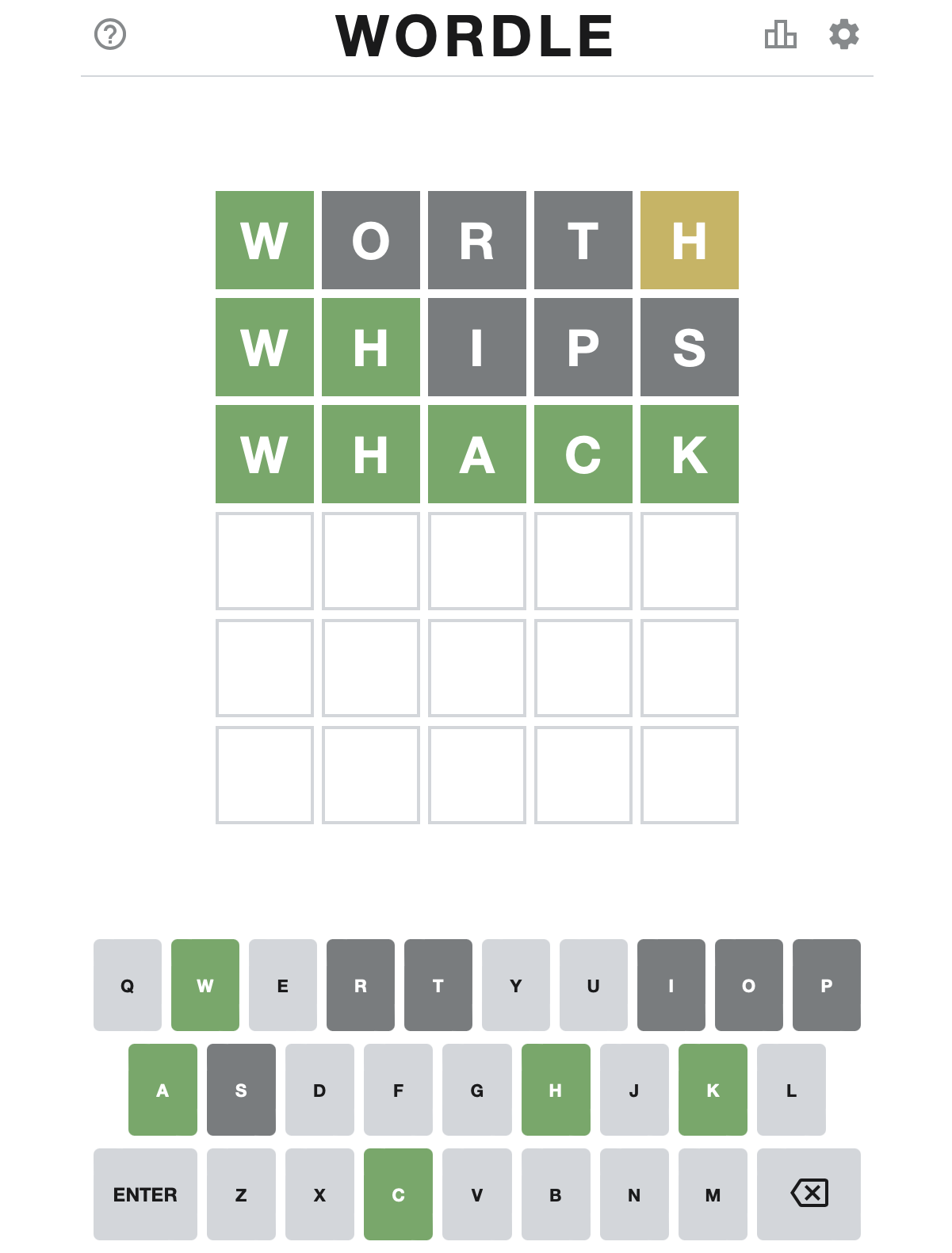 Pro tip: There are algorithms that are being used to predict the best starting word for Wordle, and though the game (and hence the algorithm) have to change daily, here are the current best starting words:
SLATE
SAUCE
SLICE
SHALE
SAUTE
SHARE
SOOTY
SHINE
SUITE
CRANE
Anyway, Twitter seems to be Wordle's epicenter. People all over the world have been not only sharing their scores but also hilarious memes and jokes about Wordle.
Here are some of the funniest Wordle memes and twee and all its addictive goodness.
1. Maybe both?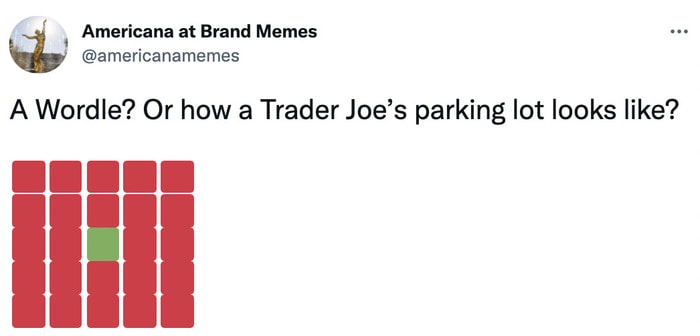 2. Choose your first Wordle guess wisely (see above for tips on which words to guess)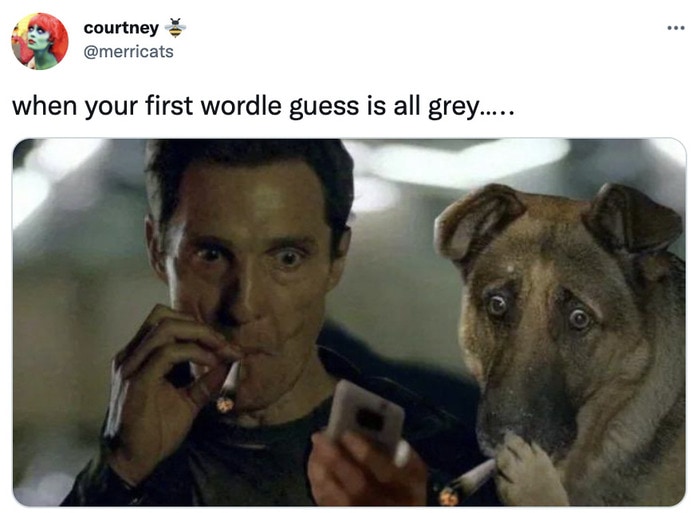 3. When you don't play World but you're still on Twitter.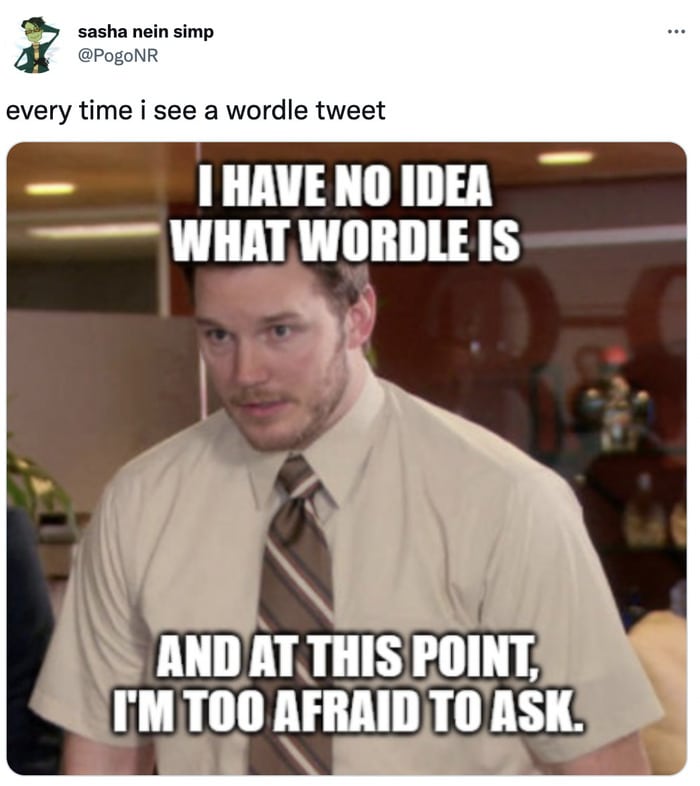 4. Shreckdle
5. Even if you play Wordle, you gotta admit the constant memes and Tweets are annoying.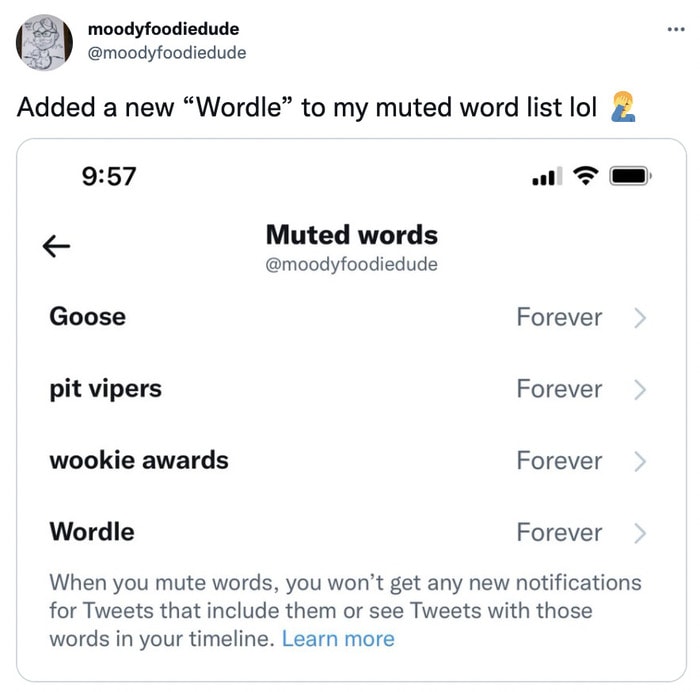 6. #NailedIt
7.
8.
9.
10.
11.
12.
13. Even Netflix got in on the action…
14.
15.
16.
17.
18.
19.
20.
21.
22.
23. "Gretchen, stop trying to make fetch happen! It's not going to happen!" IYKYK.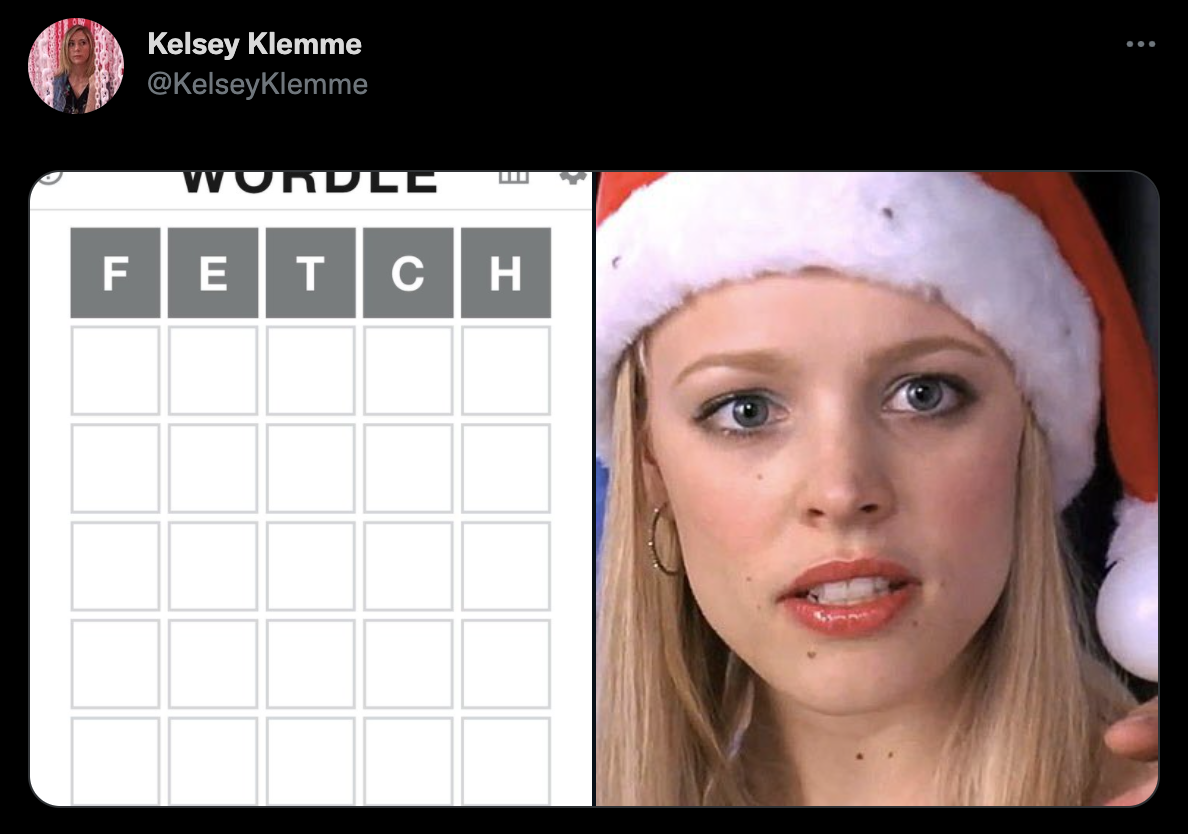 24. Wordle is clearly becoming a little overwhelming for some…
25.
26. "God I love being a Wordle!"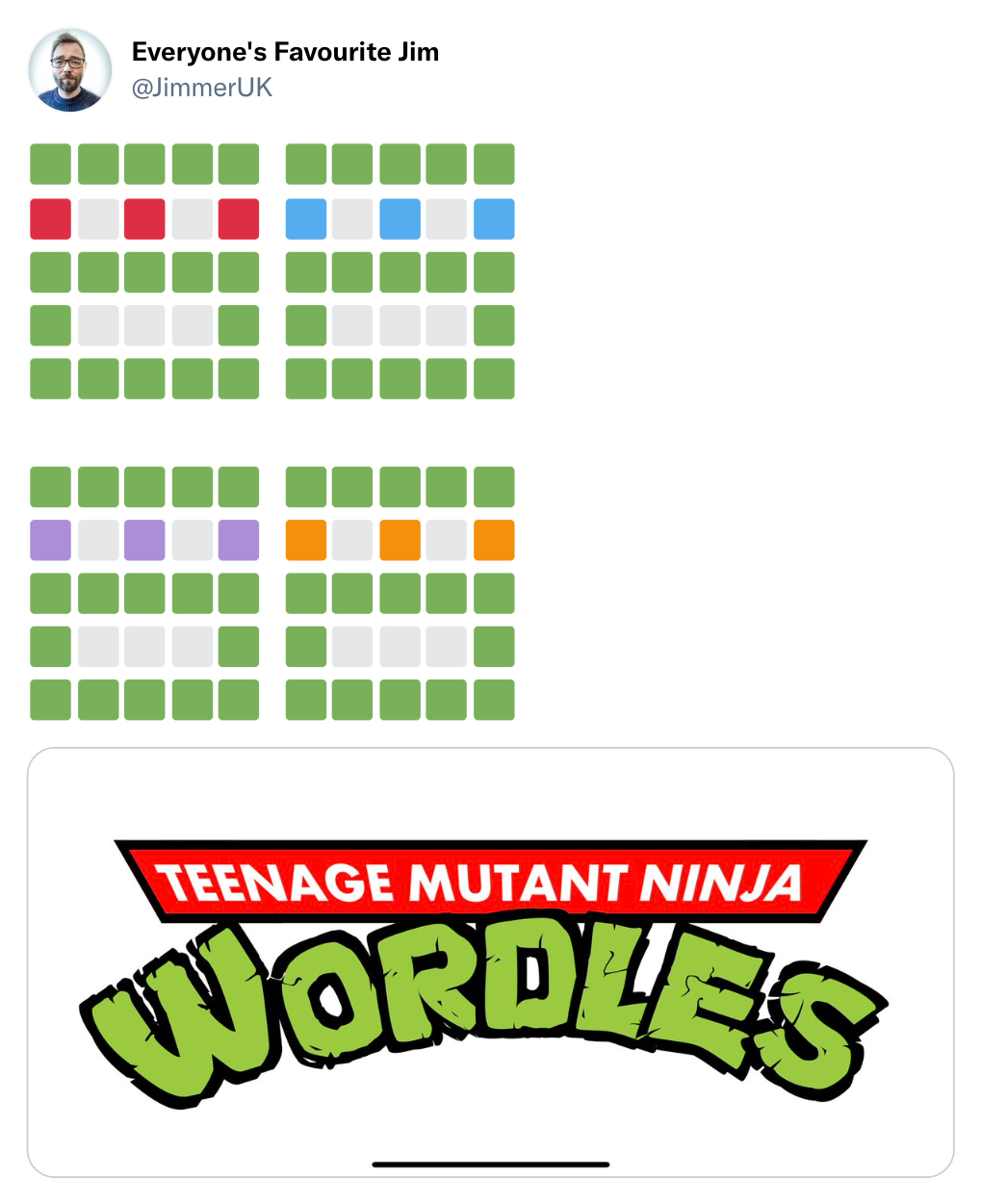 27.
28.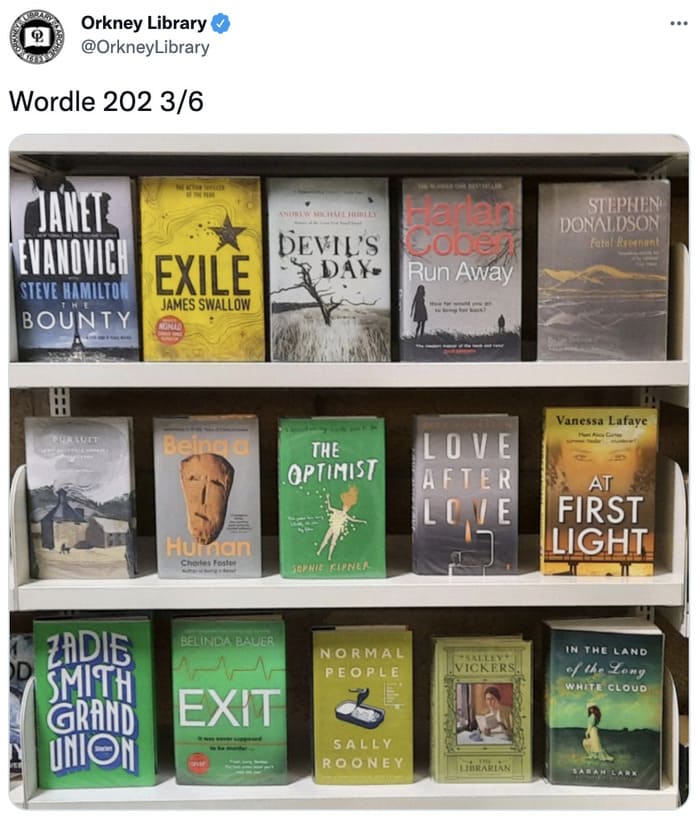 29. Because eventually anything cool gets co-opted by youth pastors…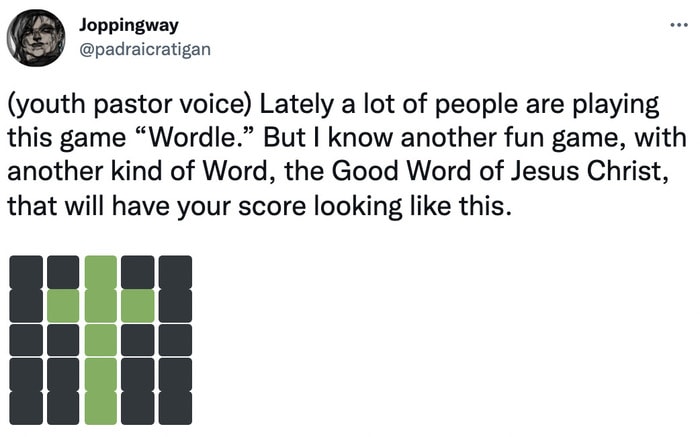 30.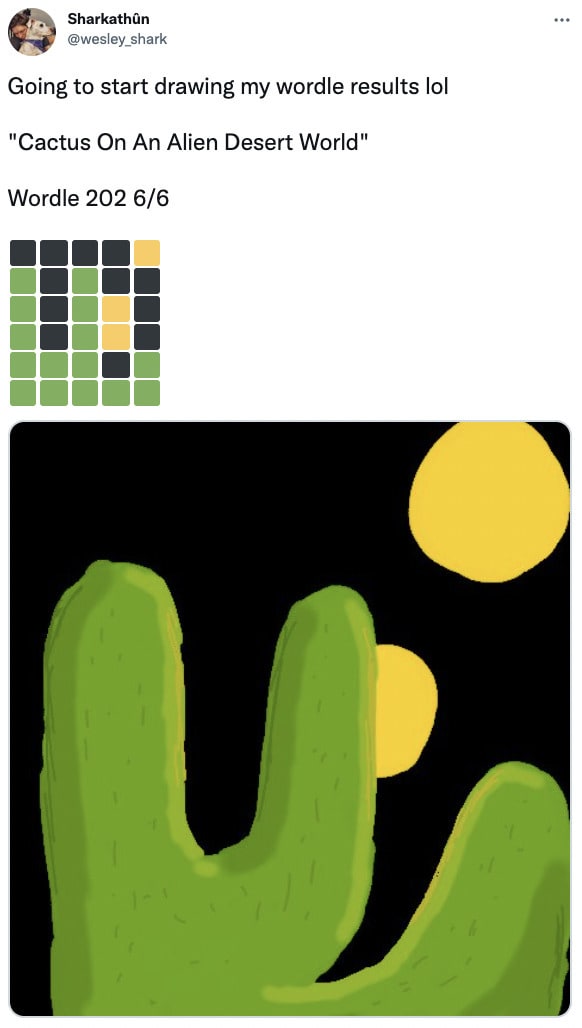 31.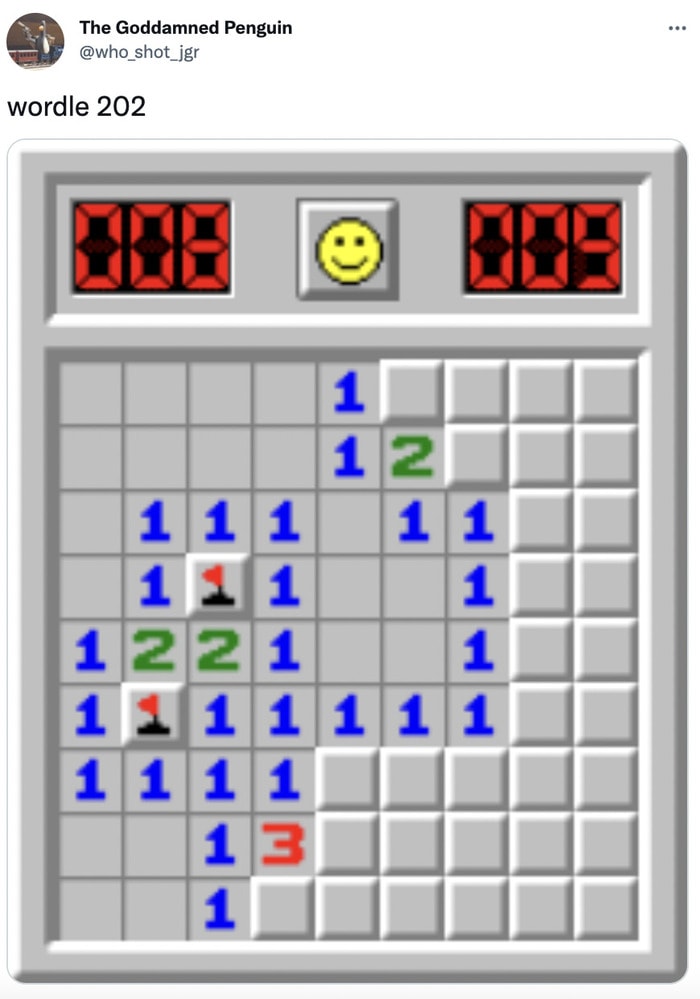 32. Is the Rubik's Cube harder to solve than getting the Wordle right on the first try?
33.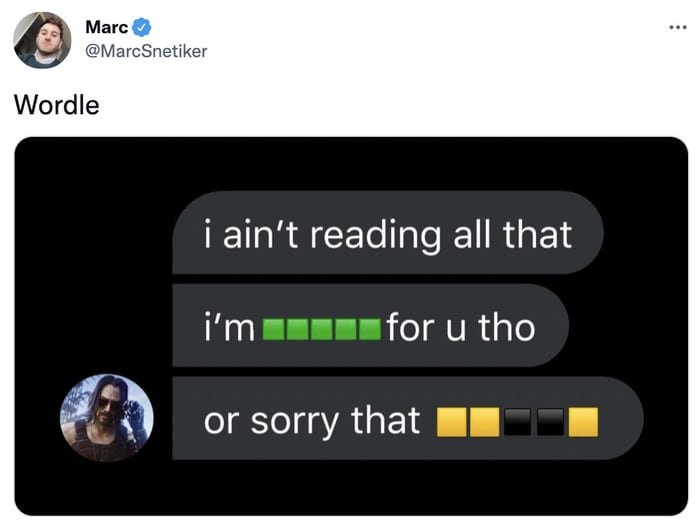 34. Me playing wordle…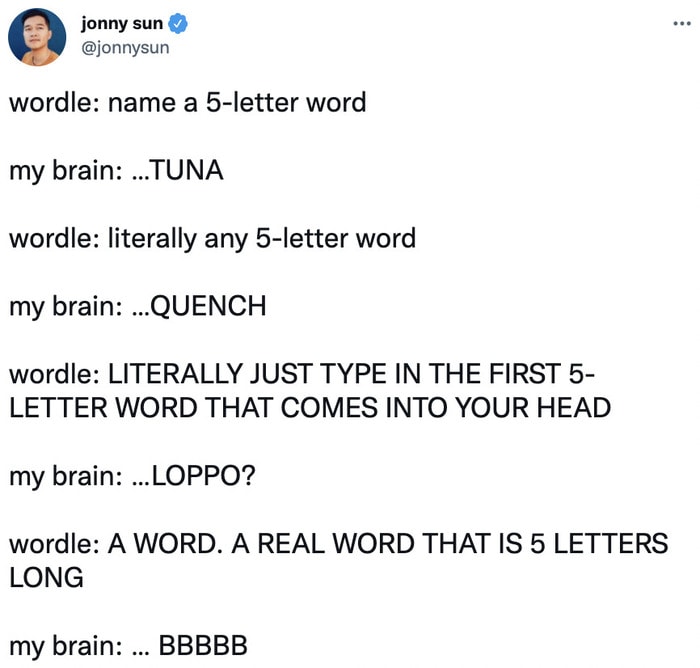 35.
36.
37.
38. Have you been personally victimized by Wordle 219 X? You may be entitled to compensation.
39.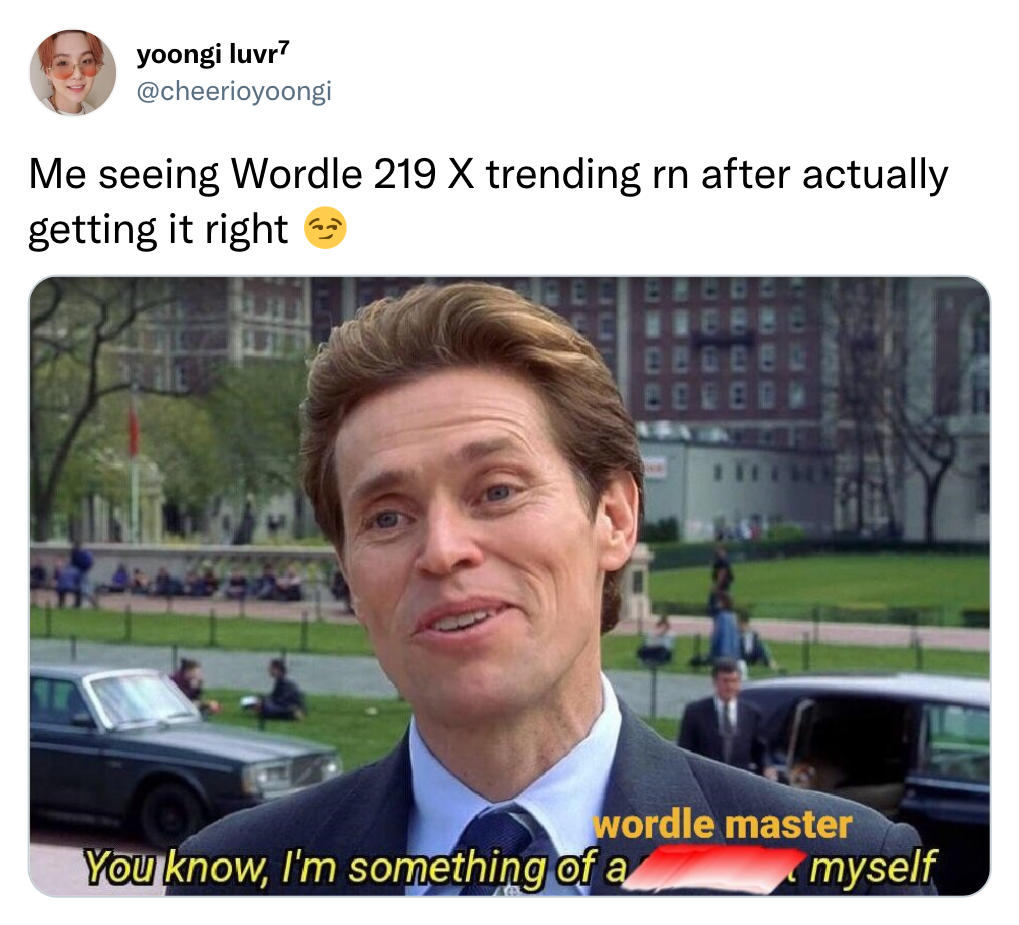 40. It's a high high, for about 30 seconds.
41. Spell Anything!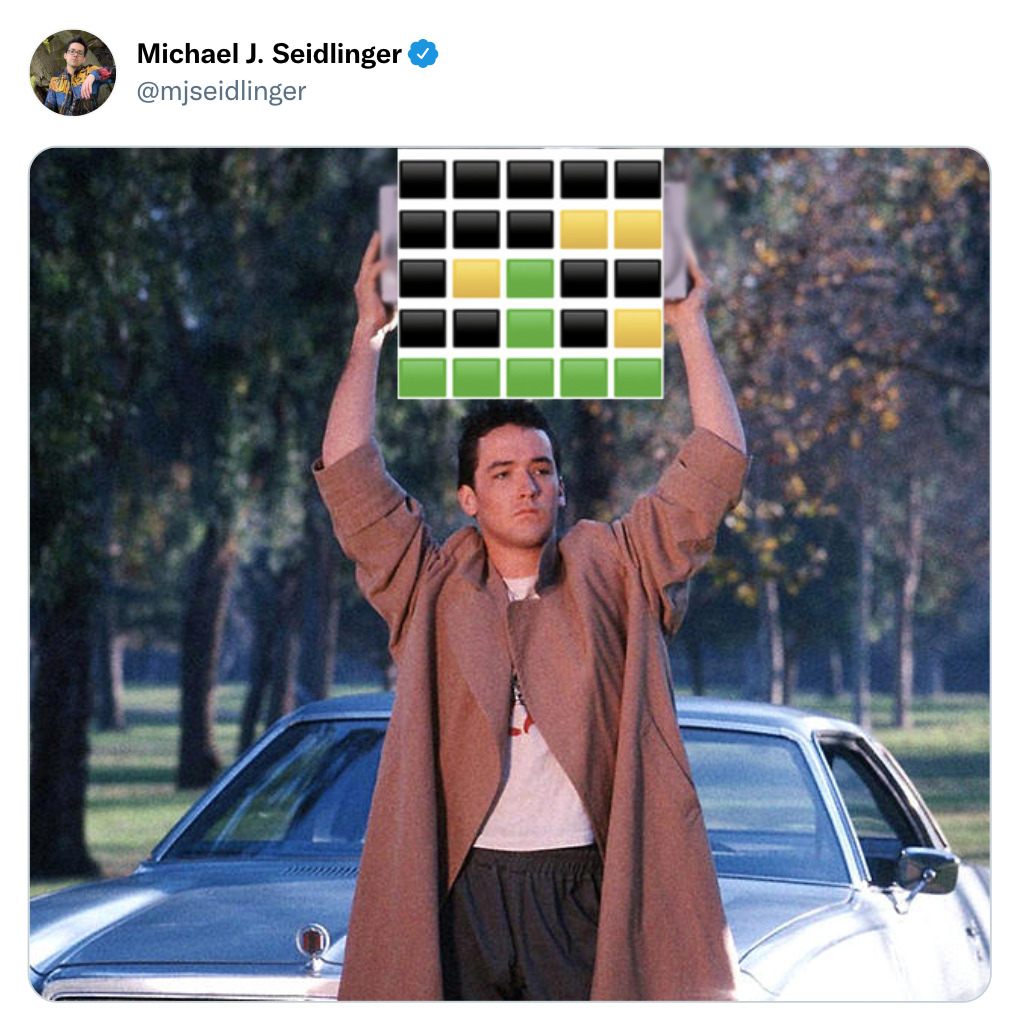 43. C'mon, that's not even a word!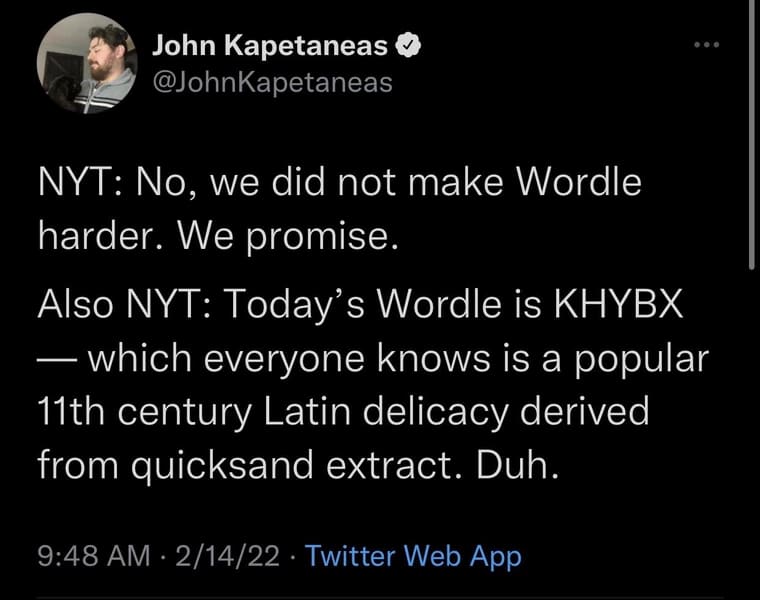 44. Never in my life have simple words been so foriegn to me.