I've watched enough reality shows on A&E to know that there could quite possibly be some pretty valuable shit hidden in the deepest depths of all of our garages.
The watch that I recently found is definitely not one of those items.
I discovered it as I was helping clean out my mom's garage.
Even though it's not worth anything, it's so damn great and beyond ridiculous that I think I'll wear it every day from now on.
Have a look at then let's discuss a bit further: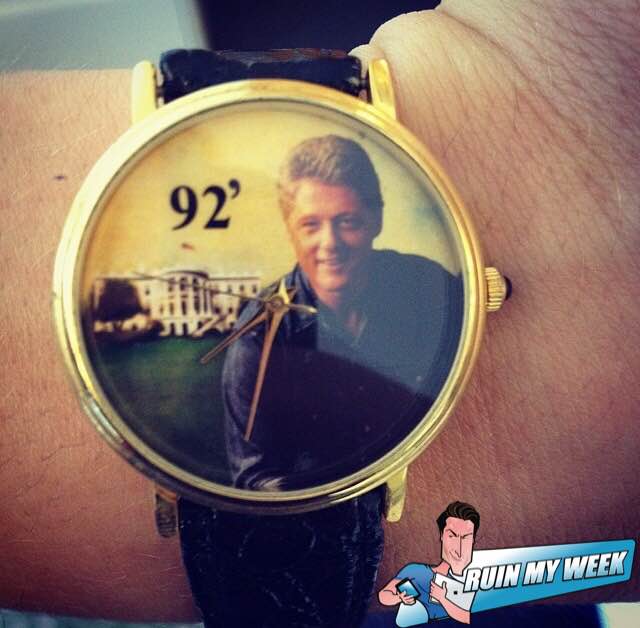 A few things come to mind:
I can't believe this watch is still sort of relevant almost 25 years later.
I guess we're allowed to put the apostrophe anywhere we want really.
I highly doubt that Bill actually had to pose way in front of the White House specifically for this watch, but I like to think that he sat there for hours so that this would end up on my wrist 25 years later.
Is there really any reason to ever wear another watch? I think not.
While we're talking Clintons, let's not forget the time This Kid Added Hilariously Awful Text To His Snapchat Selfie With Hillary Clinton.
Save
Save
Save