Most people know that you should not leave a baby unattended in their stroller, right?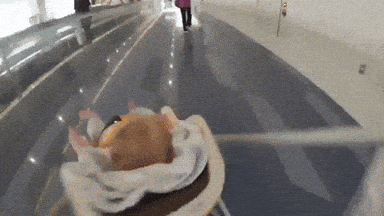 Don't put babies in the stroller and walk away and don't try to make them sleep in it overnight. If the baby's in the stroller, you are nearby.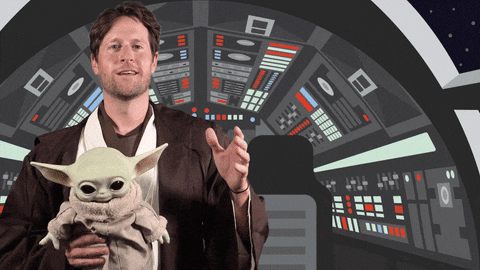 Unfortunately, one man's brother-in-law seemed to think it was perfectly all right to remove his baby nephew from his nursery and stick him in a stroller.
The reason? So he could have sex with his girlfriend. In the baby's nursery. Once the baby's father woke up to hear the baby screaming, all hell broke loose—and I do not blame this father for freaking out.
The OP says that he and his wife have a ten-month-old son who recently started sleeping in his own room.
The couple lives in a small apartment, and his wife's job requires her to take regular trips. She recently invited her 27-year-old brother to stay with them for a few weeks since he lost his job.
The OP says he didn't think it was the best idea because of the small apartment, but his wife insisted and said it would be great because he loves spending time with his nephew.
"I said okay and I helped him move his bags. My wife went on her business trip last week and it was just me, him, and my son in the apartment. He begged me to let his girlfriend come spend the night, I have my reasons to decline. Since he talked about missing her and probably wanting to have sex. I said no, not on the couch. Period."
"I went to sleep leaving him talking on the phone. At nearly 3:45 I woke up to the sound of my son crying. It was close I was confused. I walked out of the bedroom and saw my son in his stroller in the living room with his face covered in a blanket. I had no idea for how long he was there, I yelled my BIL's name and was very confused. I calmed my son down, then I went to his room. Suddenly my BIL stopped me from going in saying his girlfriend was in there. I was livid. I asked what the hell she was doing there but I already knew. I started berating him loudly for getting my son out of his room and leaving him in the living room, causing him to stress out. I told him to get out the room immediately. He begged me to let him and his girl stay inside til the morning. And take my son into my room."
The OP's brother-in-law called his sister and told her that the OP had kicked him out of the apartment for "suggesting that he bring his girlfriend over and take my son to sleep with me in the room while they have 'some privacy' in his room.
Apparently, the OP's wife believed her brother over her husband.
"My in-laws called me a jerk for kicking him out and treating him like that. They said it was no big deal, and that I made a scene over nothing. But I couldn't help but feel mad at him and his girlfriend."
This honestly seems like an extreme violation and most significantly, very unsafe for the baby. I might tell the OP's BIL I never want to see him again after endangering my baby's life like that so he could get laid.
What do Redditors think?
"Please never let anyone who took your BIL's side after learning the whole story ever watch your son. Your BIL woke up your sleeping infant and moved him to a very unsafe sleeping arrangement without telling anyone just so your BIL could have sex. You found your infant son crying with a blanket on his head. Really?! How could you ever be the A? You do not have to allow his girlfriend over and nothing justifies what he did. Reading this has me so upset," said KmartDino3.
"NTA you brother in law almost killed your baby. This cannot be overstated, a baby cannot be left with a blanket over their head. Sleeping in the stroller unattended depends on the stroller and the baby, but the blanket is a huge hazard. If your wife does not recognize the issue, parenting classes might be in order," explained haemaker.
"All of the AH things BIL did aside, this is the number one thing. The baby could have suffocated and died. The baby could have suffocated and died. The baby could have suffocated and died. This is a hill to die on, OP. If your wife doesn't get her head on straight sharpish, consider if your son is safe with her and her family, and what that means for your relationship. NTA," said lurkylurkeroo.
"NTA, but everyone else is (minus baby ofc). Doesn't your wife not get that the baby could have DIED?! The blanket was over his FACE, and if he wasn't screaming you wouldn't have found him. And what kind of people kicks a baby out of the babies room?! OP, you really should question your wife's priorities, because she's prioritizing her brother and not the sweet innocent little boy that she brought into the world. And thats concerning. Good on you for kicking your brother in law out! And then theres his girlfriend who let her bf pick up a baby, take the baby and left it out in the living room in a stroller without telling anyone. Literally everyone sucks but OP and baby…If I were you, I'd tell your wife that if she values her brother more than her own baby, you'll take the baby and stay elsewhere and her brother can go ahead and move back in," suggested FreakishNightmare.
"NTA brother's actions were indefensible! I would never allow him in the house again. What kind of uncle kicks a sleeping baby out of his own room, then covers his head with a blanket? If the child was younger it could have smothered him, all so dude could get laid. Your wife and in laws need to understand that he violated your trust and showed disregard for your son's wellbeing, and no parent or grandparent should be willing to accept that," said swiggs313.
"Ask your wife and her side of the family this question: Would you be okay with a man putting a 10 month old baby in a stroller with a blanket on his head, unsupervised, so said man can bring his girlfriend into the baby's room for sex? If they say no, ask them why are they defending BIL when he did just that. If they say yes, tell them that you can't trust them around your son because they just said that sex is more important than a baby's safety," noted Kitsumekat.
Featured Image: Pexels