Mothers-in-law can be rough, but has yours ever crossed a line like this? Or was this even a line that needed to be drawn?
A bereaved husband recently sought advice on the well-known subreddit "Am I The A**hole?" because he was perplexed by his mother-in-law's attempt to breastfeed his baby, sparking strong reactions from the online community regarding the entire situation.
In the post, which rapidly spread across the internet, the Reddit user revealed the tragic loss of his wife "moments after giving birth" to their daughter when she was only 34 years old. He had taken time off work around the time of his daughter's birth and informed his 56-year-old mother-in-law of his plans to employ a nanny for his four-month-old daughter once he resumed work.
He wrote on Reddit, "She proposed to provide the nanny service without charge." He conveyed to her that she was welcome to visit during the day if she felt uneasy about a nanny caring for the baby, but she was adamant about wanting to take on the responsibility herself. Thus, he agreed and provided her with a copy of the keys to his house.
1.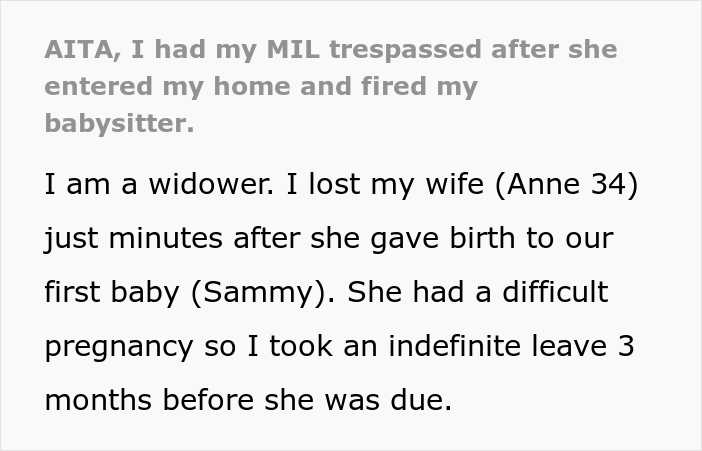 2.
3.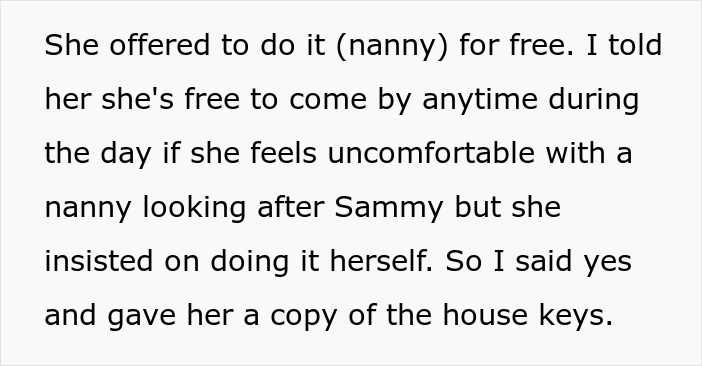 4.

5.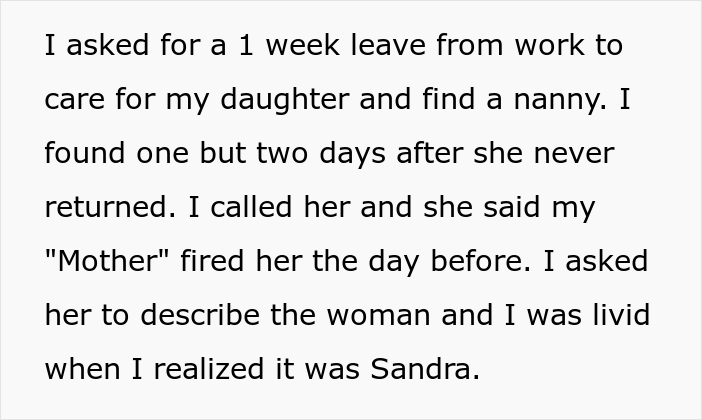 6.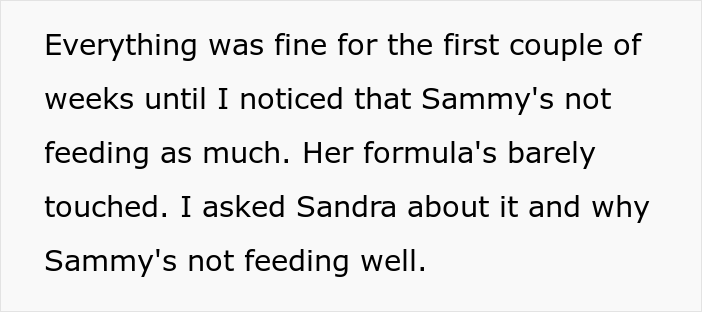 7.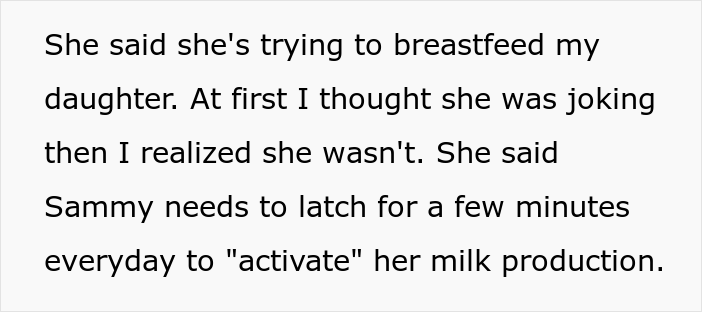 8.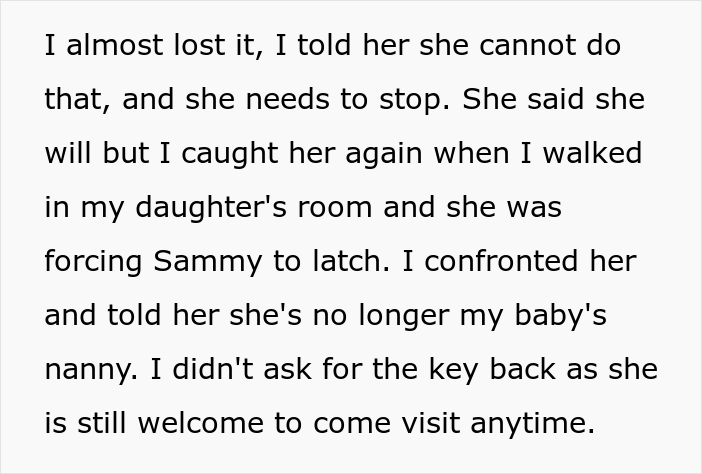 9.
10.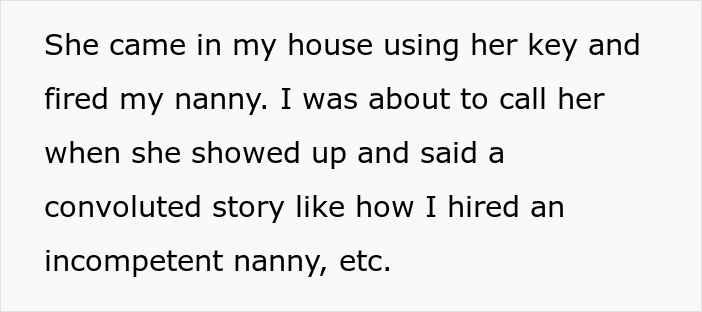 11.
12.
13. OP resurfaced for an update: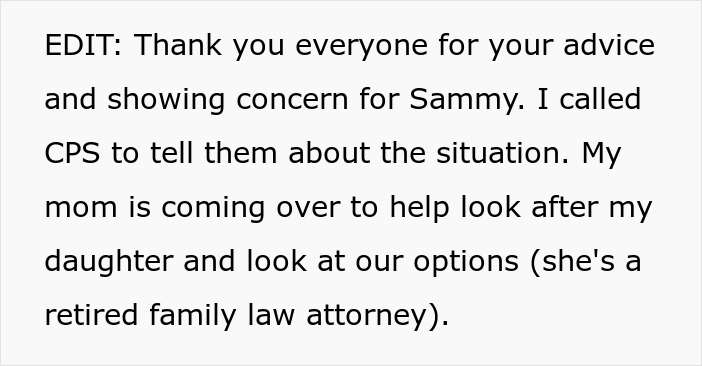 14.

15.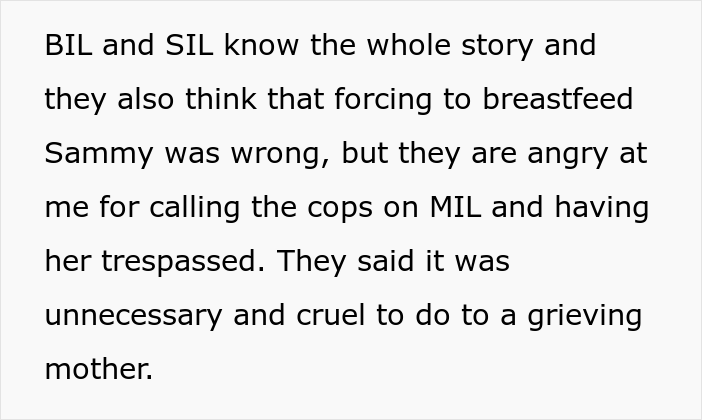 16.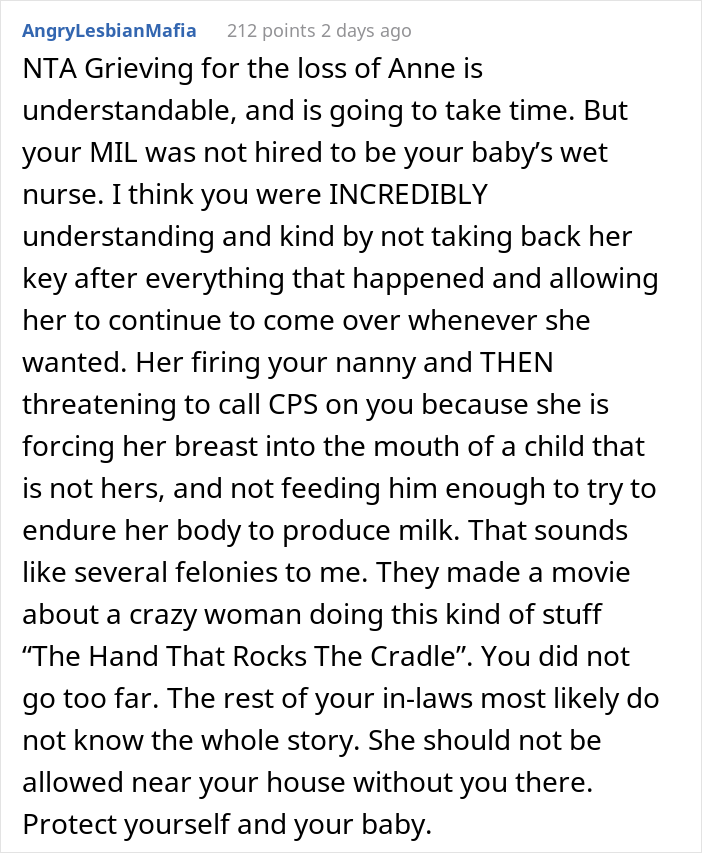 17.
18. Not all of Reddit was on the OP's side, but most were:
19.
20.

21.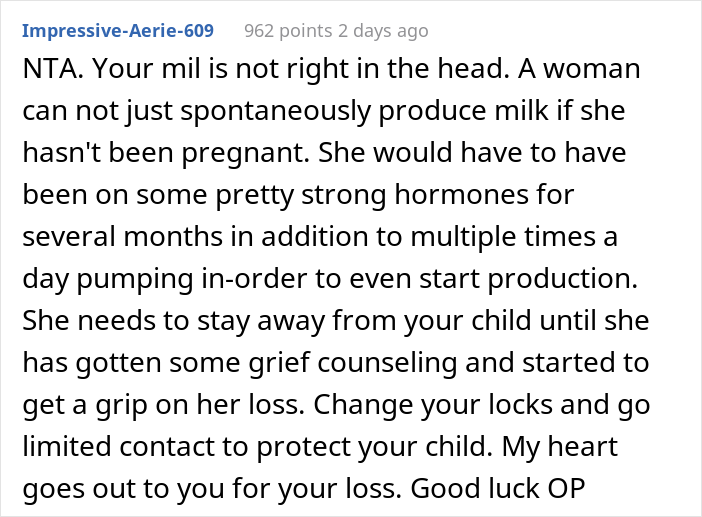 22.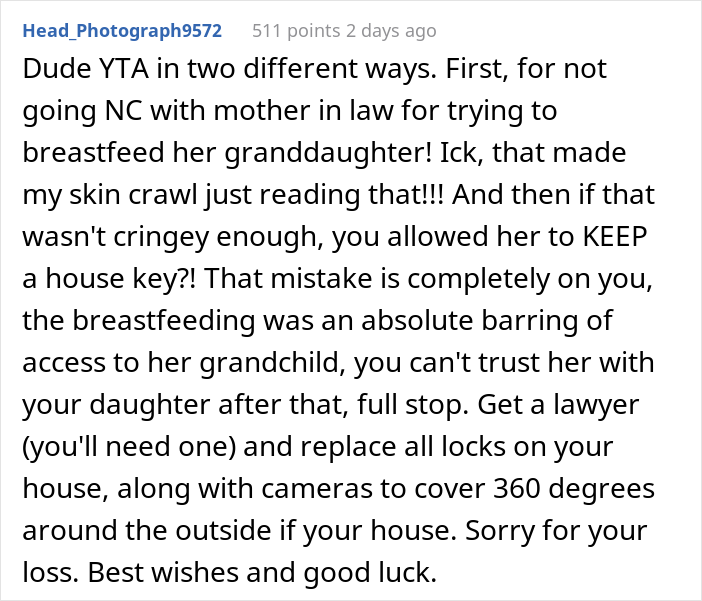 23.

24.
25.

Read also: And You Thought Your Mother-In-Law Was Bad — 23 Nightmare MILs