It's hard to get people to even wear a mask, so the makers of the MicroClimate Air are really taking a gamble with their new product.
The washable helmet freshens incoming and outgoing air with a HEPA filter and fans that keep it from fogging up. They also cost $199, meaning that fresh, coronavirus free air is available…to rich people with money.
The helmet seems to be advertised towards business guys who need to take business flights to business Ubers and business meetings in business buildings.
The helmet only has four hours of battery life, though, so that requires quite a lot of planning. You have to be someone important enough to hire an assistant who can schedule your helmet recharges throughout the day.
Pretty much just the kind of people with disposable income who don't care about looking totally stupid.
Like these guys:
Prometheus (2020) pic.twitter.com/5JqW9cKSNB

— Scott Stein (@jetscott) September 18, 2020
Businessman wear helmet with suitcase: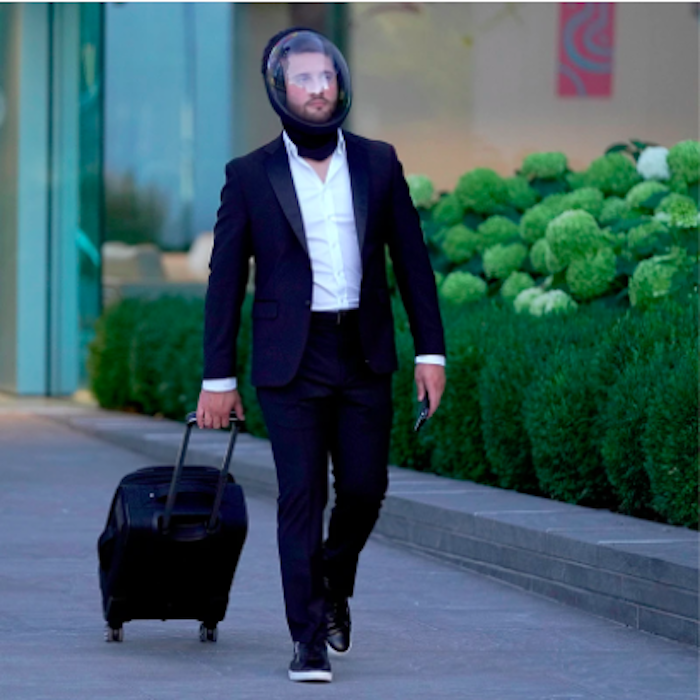 Businessman on important space mission to upper management offices:
Noble businessman: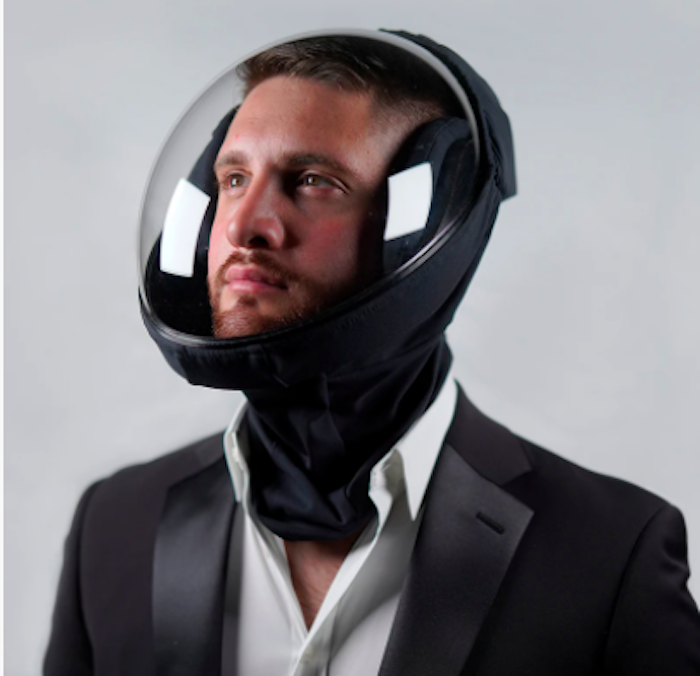 Businessman of mystery:
Businessman calling things "wearables" because you wear them: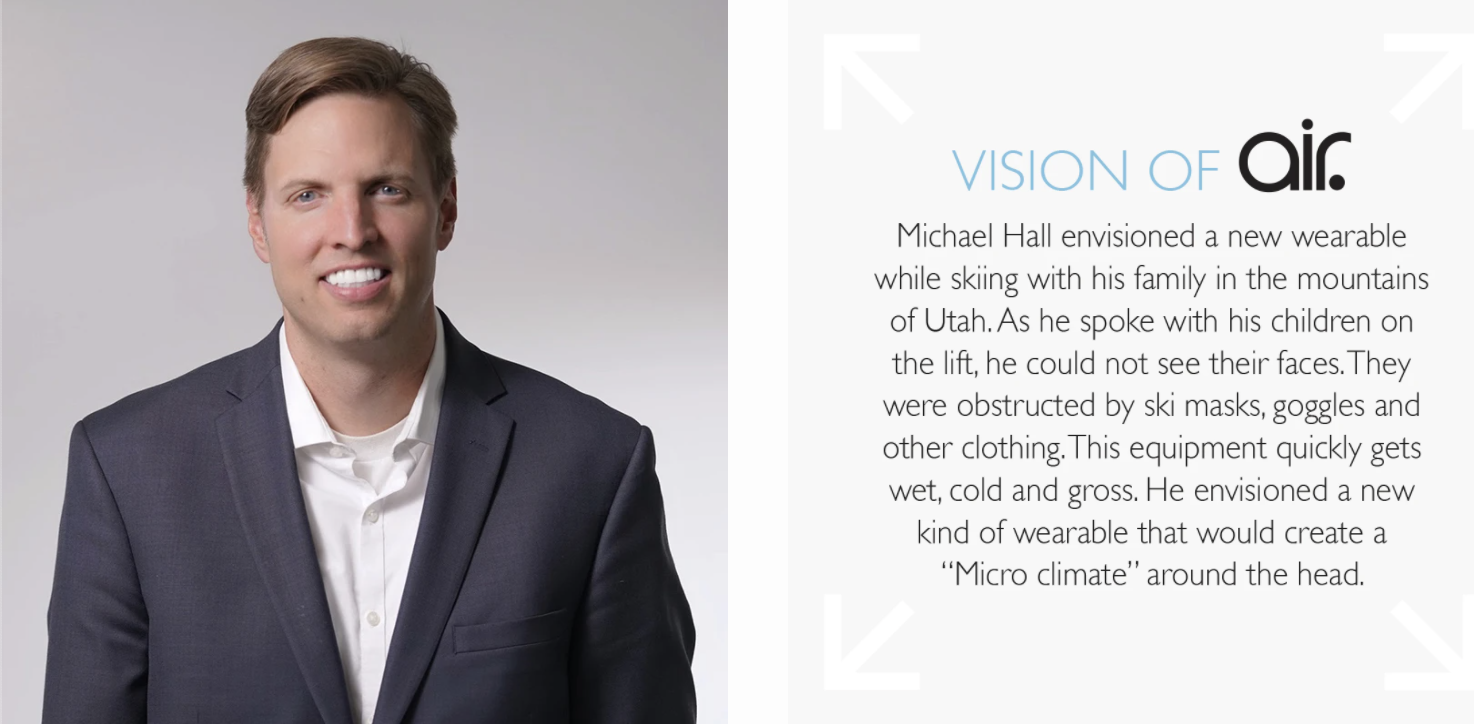 I shouldn't make fun of them, actually, because this helmet might be one of the best ways to keep coronavirus out of your mouth and eyes that doesn't involve a full hazmat suit. We may soon all be wearing them as a more affordable version of the MicroClimate Air becomes mandatory in a never-ending pandemic paired with unending environmental disasters poisoning the air. Maybe the reason I and many others are reacting so viscerally to this helmet is that we realize that it might soon become way too normal to wear one.
I don't know how to feel anymore. pic.twitter.com/94eUlF6uHa

— George A. Phonebank ☎️ (@BreatheNewWinds) September 17, 2020
Capitalists pic.twitter.com/rfIgGdoY8B

— George A. Phonebank ☎️ (@BreatheNewWinds) September 17, 2020
Until then, people are psyched to make fun of it:
i swear companies would seriously charge us to breathe if they could pic.twitter.com/OZsYxPGR5N

— GenePu̶̗͇͆ń̵̲́͜k 2077 (@GenePark) September 17, 2020
I say this all the time, but the second they got us to buy bottled water it was over for us. This was inevitable. Every dystopian sci fi ever warned us about this, and yet here we are.

— Hi, it's your friend Dan! (@TheDannyFresh) September 17, 2020
Actions have consequences

— George A. Phonebank ☎️ (@BreatheNewWinds) September 18, 2020
2.0 version will have a little windshield wiper system

— bri (@tiggytigwas) September 17, 2020
what the fuck is this one even for..

— mac crack (@Soy_Coconuts) September 18, 2020
One Piece is actually a document of the future disguised as a tv series. Every episode is just real-time recreations of what's happening 3000 years from now. The entire world is flooded and pirates rule the ocean, some granted powers from the nanobots in certain special fruits.

— Anarcho-Simpian (@AlexEgoDeath) September 18, 2020
You don't know that. The vents can have filters. Some people, like me, can't go out without max protection. This one doesn't have a fan but the fog is limited to the mouth area. And go ahead laugh. Idgaf. pic.twitter.com/m5UtSSk01q

— intersectional fascism appreciator (@nada_lemming) September 17, 2020
Oh my word I've died from a funny fall

— George A. Phonebank ☎️ (@BreatheNewWinds) September 19, 2020
The real beauty of the microclimate air helmet is that it allows businessmen to fart freely with *zero* repercussions pic.twitter.com/i8k164H2Xm

— James Kelleher (@etienneshrdlu) September 18, 2020
Ah, now I can finally go to work while wearing an astronaut helmet. Thanks! https://t.co/i6MhnDXCAs

— Uncrazzamatic (@Uncrazzamatic) September 18, 2020
I Can't Wait To Stunt On You Brokes In My Air Microclimate Helmet https://t.co/T1LNgbMxzR

— medium rare pink bitch (@FeitsBarstool) September 18, 2020
But what do you do if you need to scratch your face? Or you sneeze in there? Or barf? Okay, never mind. I now think that it would be far easier to just deal with the Macro Climate and stop murdering the planet so we can all breathe clean air for free. If that makes me a radical, so be it.
More Pics & Memes You May Or May Not Enjoy: