Until now, I hadn't thought too much about how the quarantine might be affecting street artists. If anything, I'd assume that they would not feel free to paint pretty much anywhere, including on the shutters of thousands of closed businesses. The world's asleep and the police have better things to do—get out there and make art!
But I guess famous anonymous building vandalizer Banksy is taking social distancing seriously. On his official Instagram page he posted his current project, which involves painting on the walls of his bathroom.
He captioned the series of images, "My wife hates it when I work from home."
View this post on Instagram
You can see why! These aren't just rat drawings, they're 3D imps raining hell upon Banksy's home. I'm pretty sure this is a glimpse into his mind, because you can see a rat marking off days (or something) in the mirror's reflection.
Don't we all feel a bit like trapped rats right now?
These rats are not taking the situation calmly. This one is ruining the toothpaste: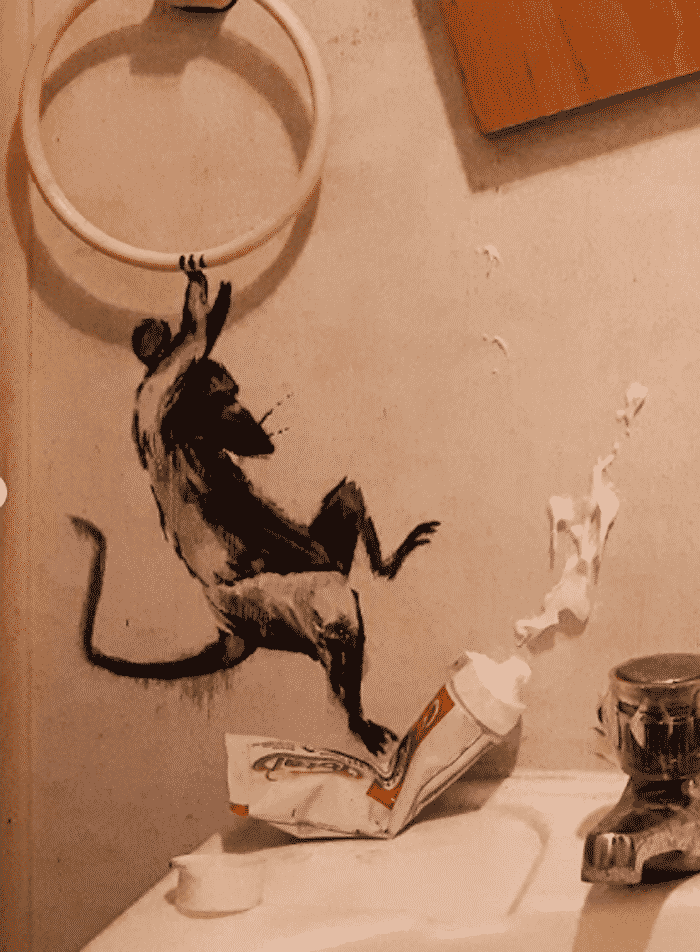 This one's unwinding the precious toilet paper: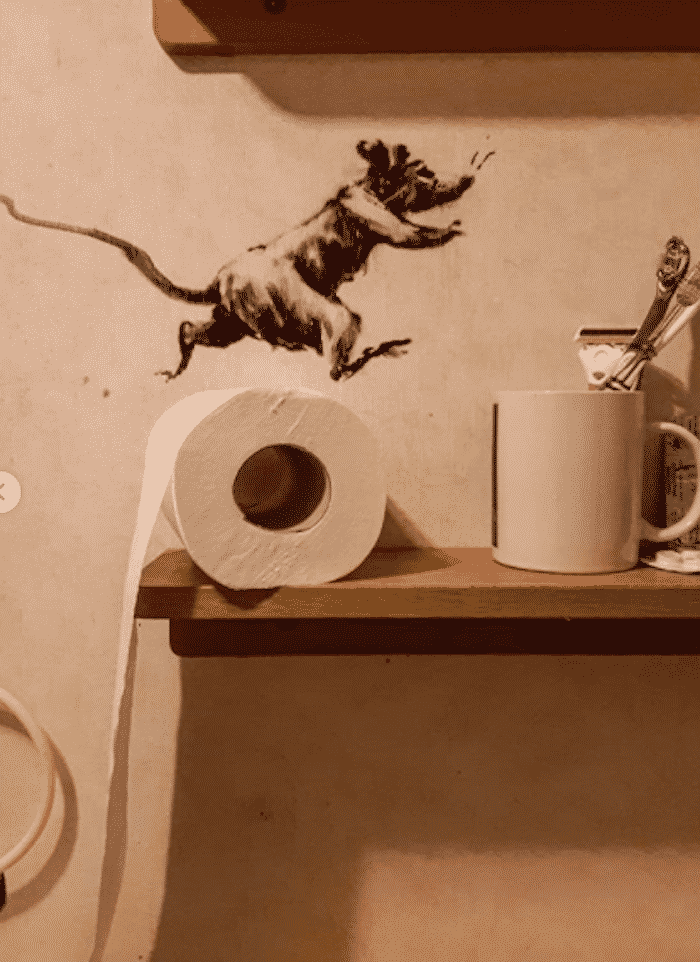 This one is NOT putting the seat up: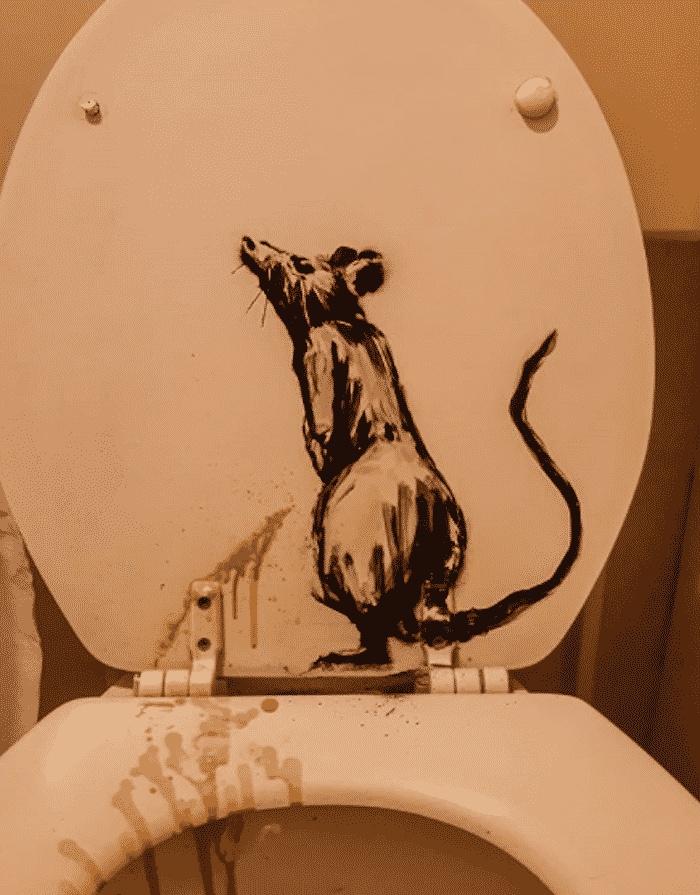 And this one is sabotaging the hand soap:
For a little more context, this is the last piece that Banksy posted on Instagram. It seems to show a little girl setting off a bright red explosion with a slingshot. Still mischievous, but definitely not rats taking over the toilet levels of mayhem:
View this post on Instagram
He also shared a sketch of that piece after saying it had been vandalized:
View this post on Instagram
Do you think his wife will vandalize this at-home work of art? If so, I hope she does it by handing him a bucket and mop.
More quarantine art: