I'd love to be a great artist. Honestly, even if I could draw, I'd be pleased. Unfortunately, all I can do is look at the work of others and say "cool."
I'm not an art historian, but these artistic pumpkins belong in a museum. A climate-controlled museum that somehow preserves the pumpkins.
These people are either geniuses or have way too much time on their hands or both.
Here are the best artistic pumpkin carvings that took things to a whole new level:
---
1. Someone got the pumpkins right.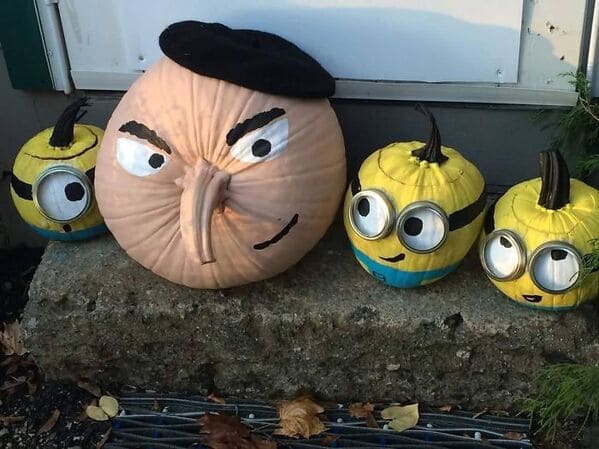 Reddit
2. My sister carved a pumpkin again.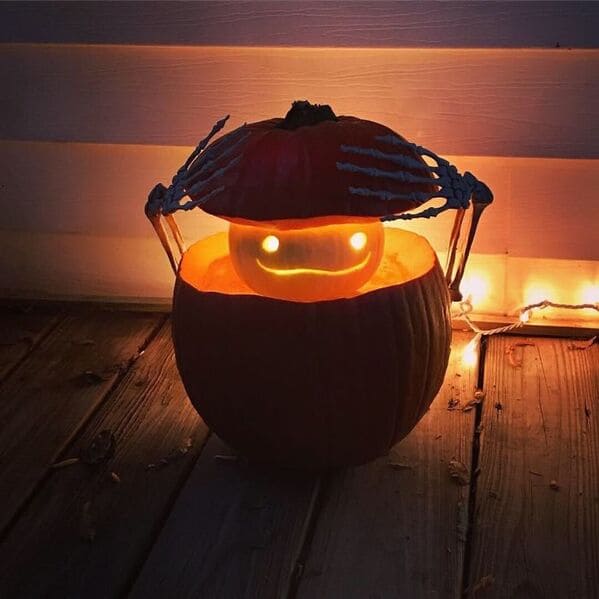 Imgur
3. The Collector.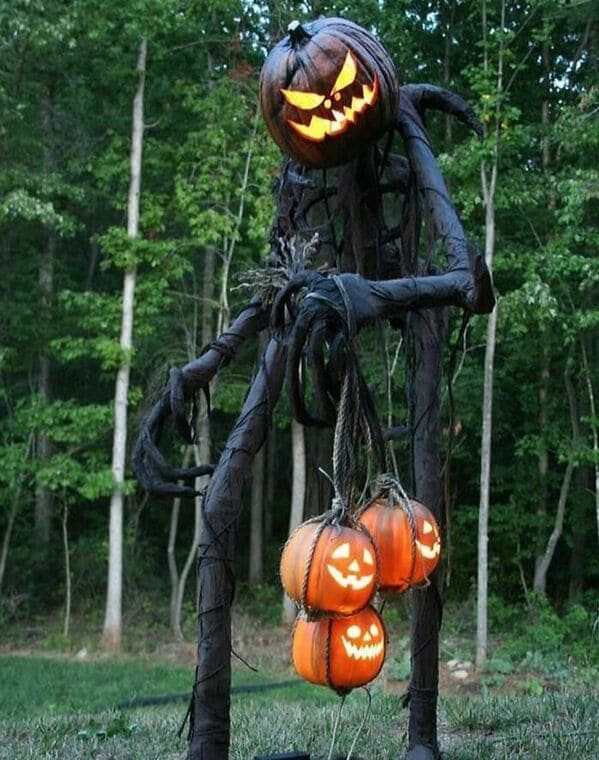 Reddit
4. I carved a dog-o-lantern!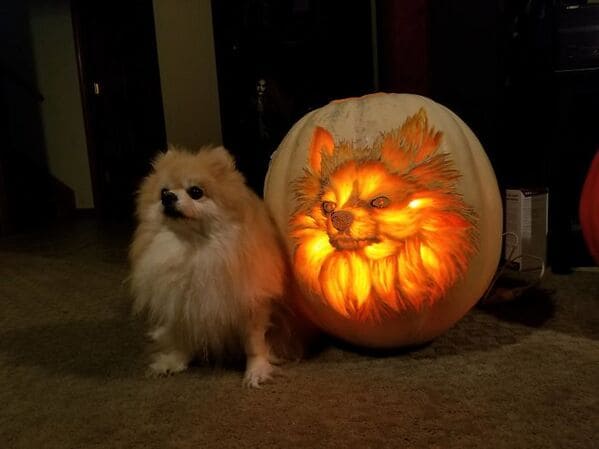 Reddit
5. Gandalf vs. Balrog Pumpkin Carving "You shall not paaaaaaassss!!!"
Imgur
6. My husband's 2018 pumpkin carving!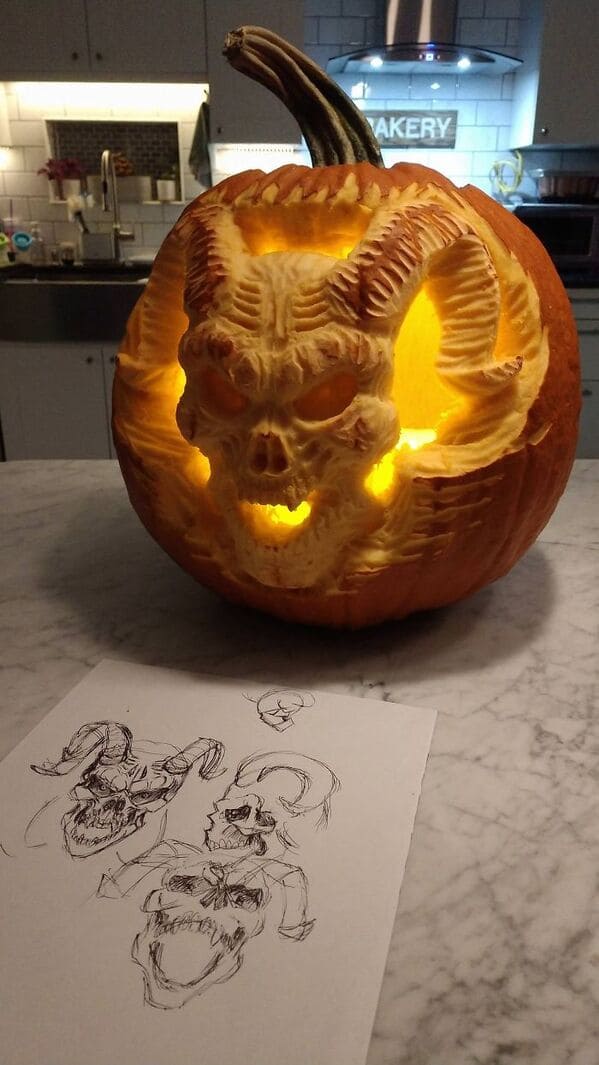 Reddit
7. My dad next to a pumpkin carved at a competition in my town.
Reddit
8. My 6 year old's pumpkin this year… He is a big fan of Venom although not old enough to actually watch any of the movies.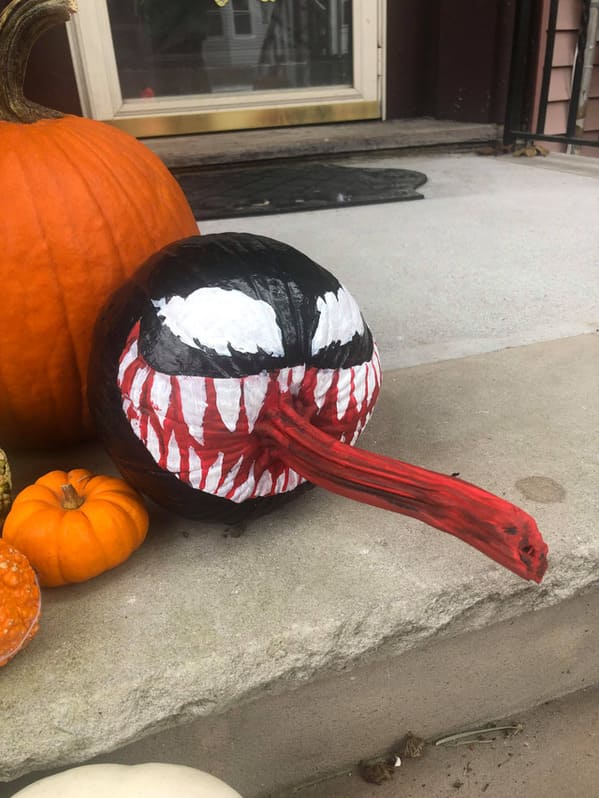 Reddit
9. Meta Pumpkin.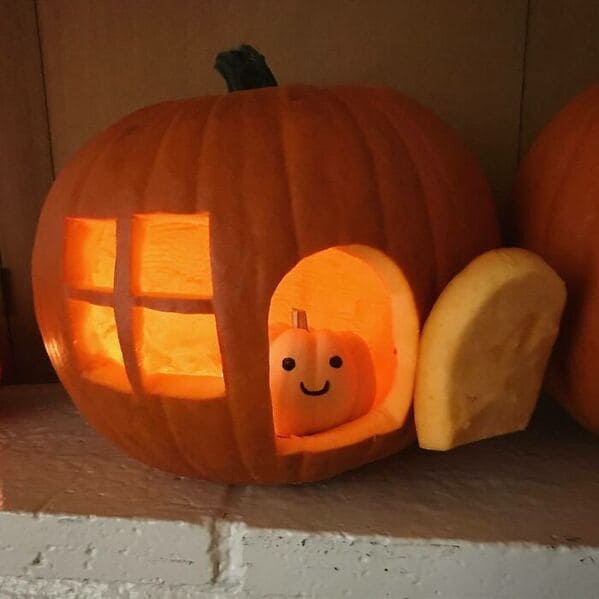 Instagram
10. Entry for my work's pumpkin decorating contest.
Reddit
11. The Moon landing.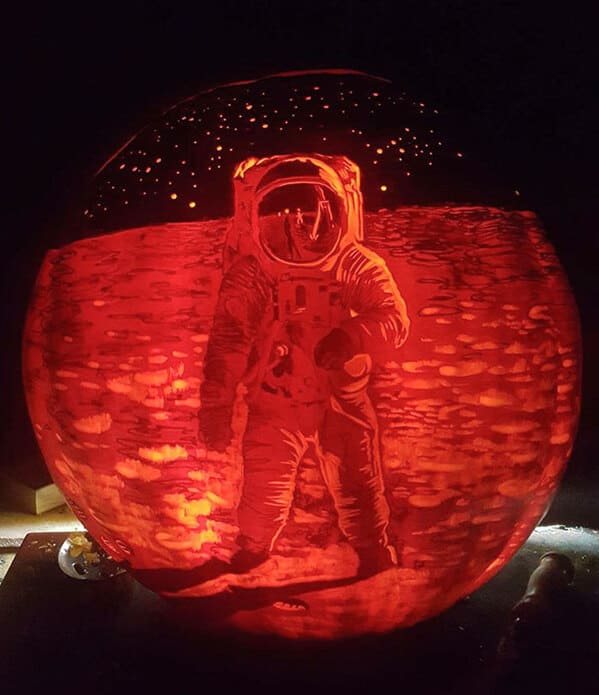 Edward Cabral
12. Feed me, Seymour.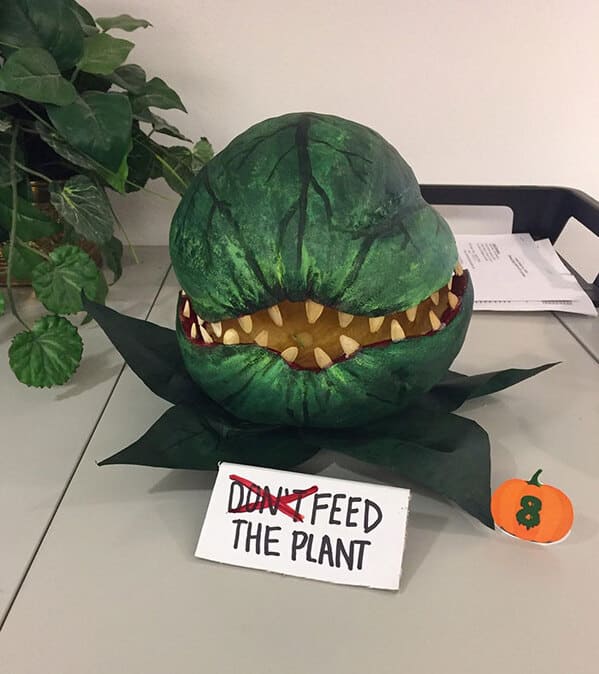 Reddit
13. Harry Vs. Voldemort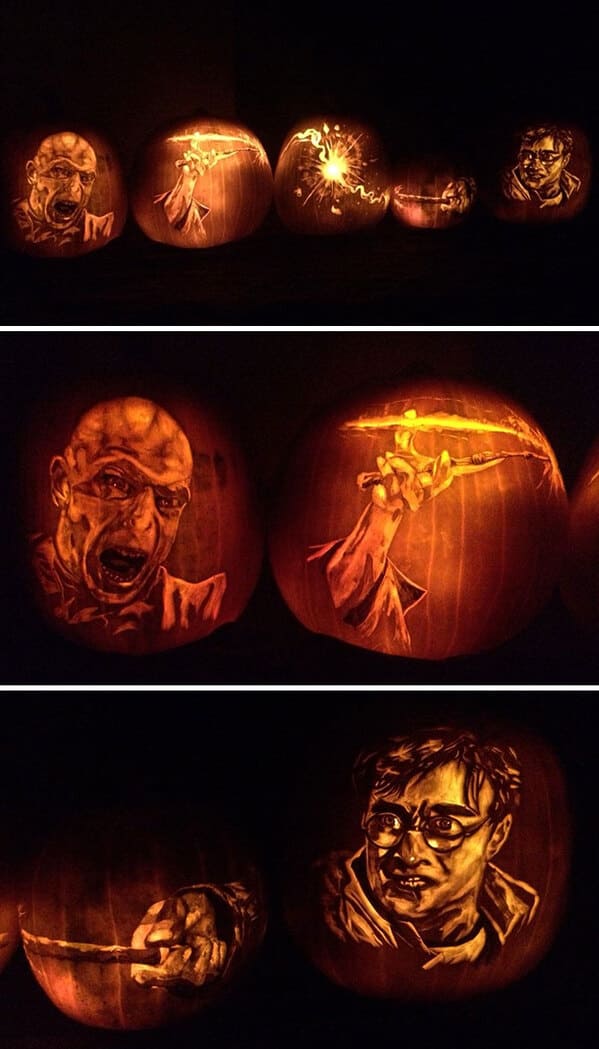 Reddit
14. My friend carves the best pumpkins, half of my Halloween excitement is waiting to see what hes come up with, here is this year's.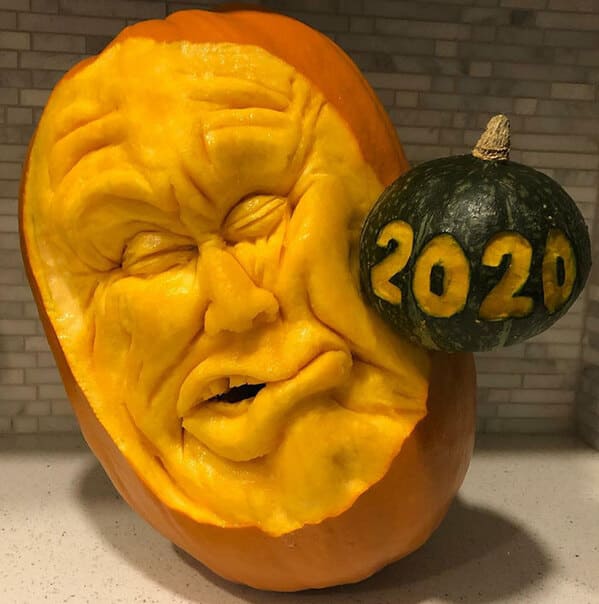 Reddit
15. Oh Captain, my Captain!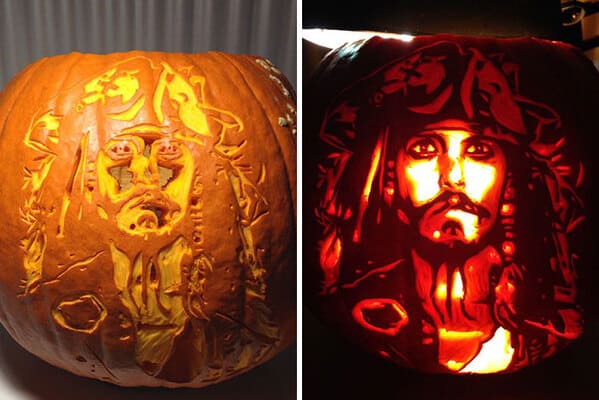 Reddit
16. Luigi's Mansion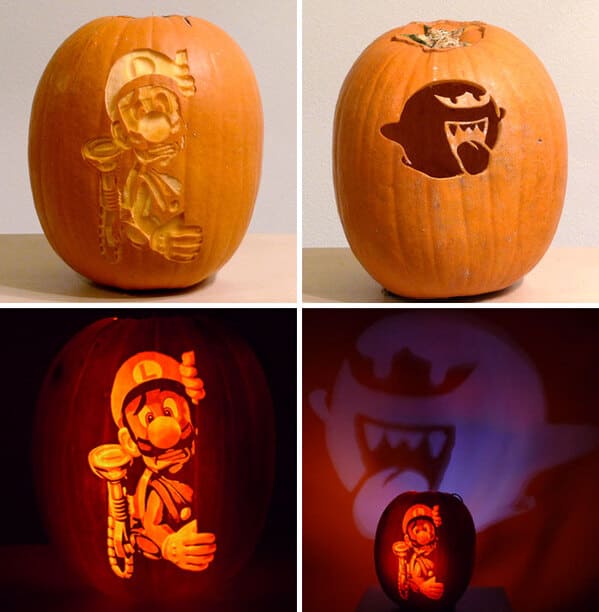 Deviantart
17. So my friend won a pumpkin carving contest with this.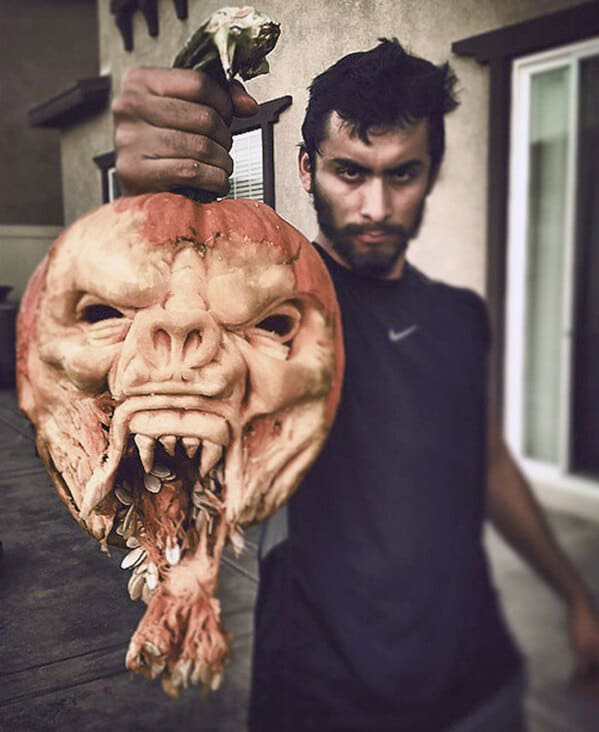 Reddit
18. Found this weird double pumpkin and had to do it.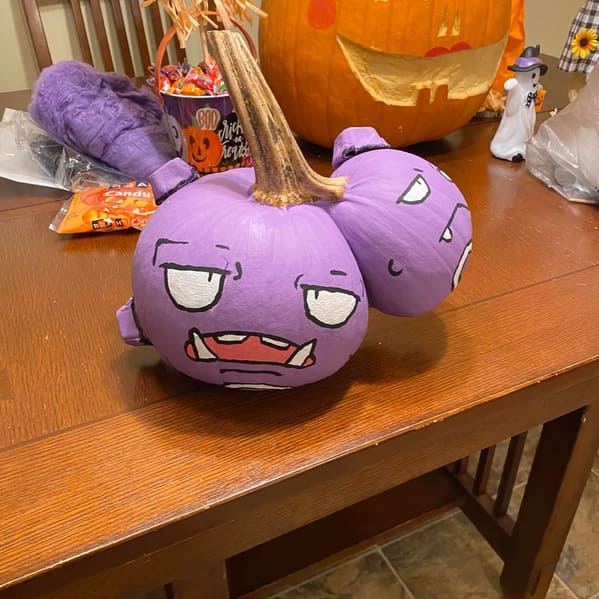 Reddit
19. Pumpkin Rick!
Reddit
20. Sir, they're carving you into pumpkins now.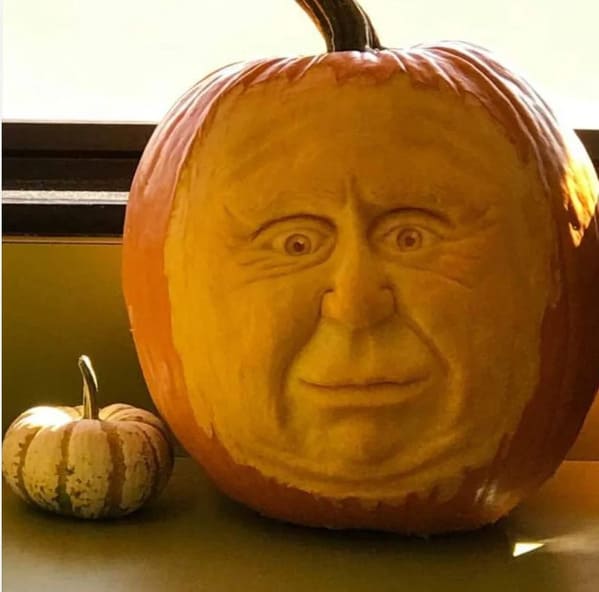 Reddit
21. My pumpkins for Halloween this year!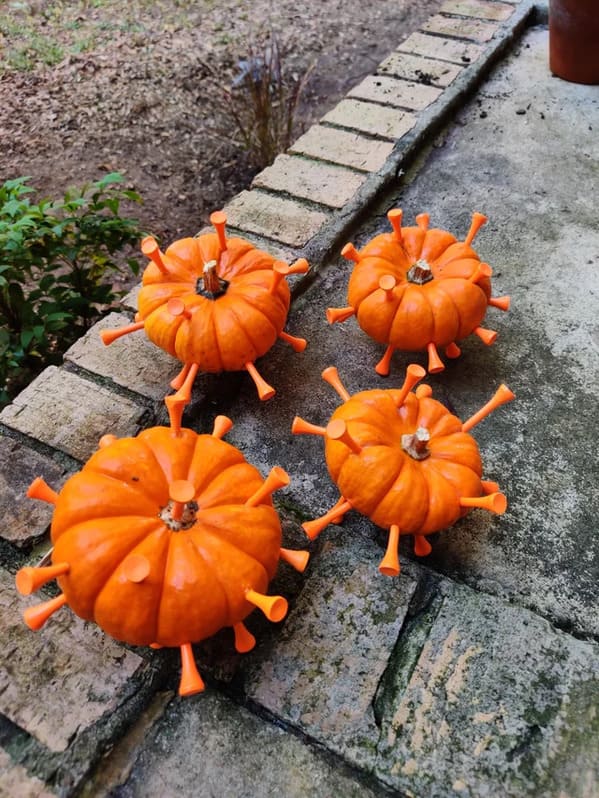 Reddit
22. Pan's Labyrinth.
Reddit
23. What happens when you grow a pumpkin inside a plastic mold.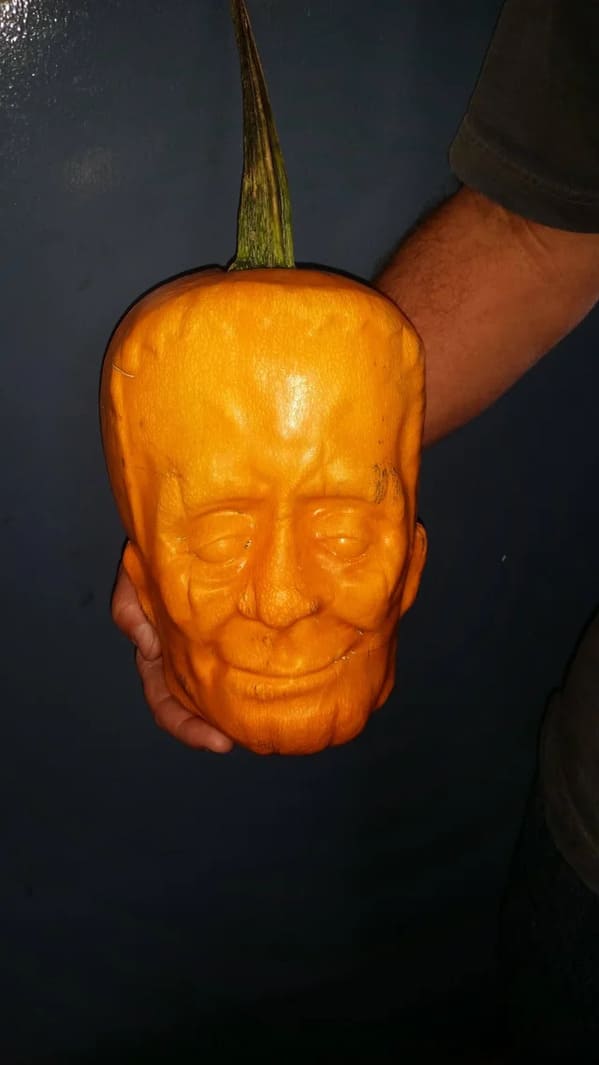 Reddit
24. A Signs pumpkin.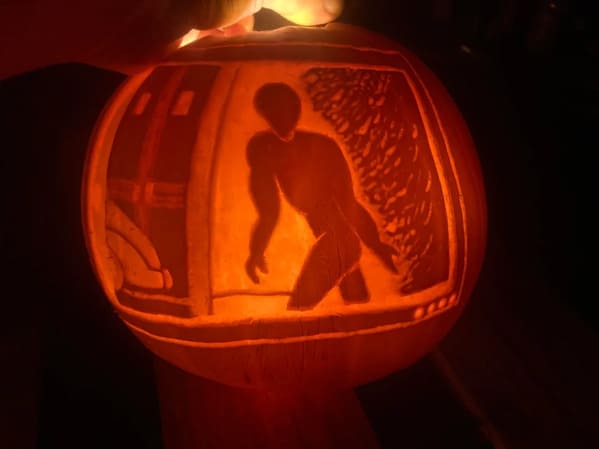 Reddit
25. Incredible.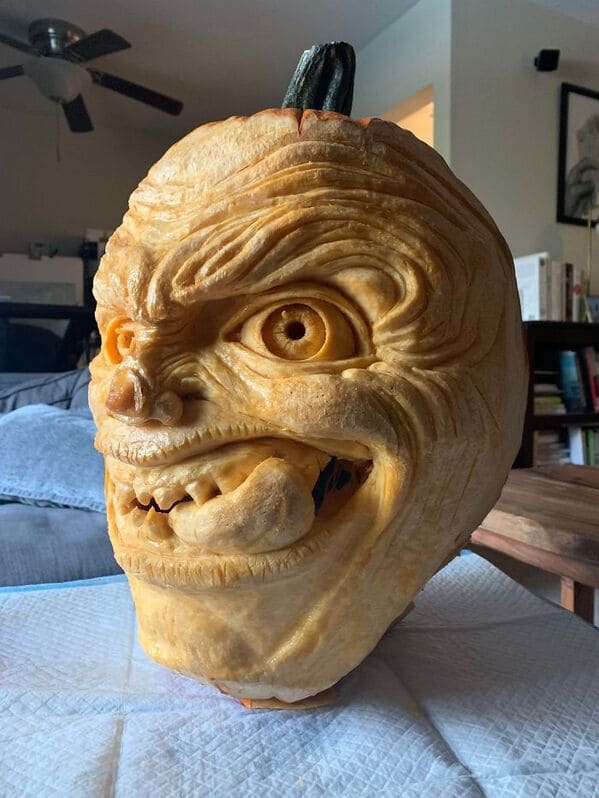 Reddit
26. Thanos.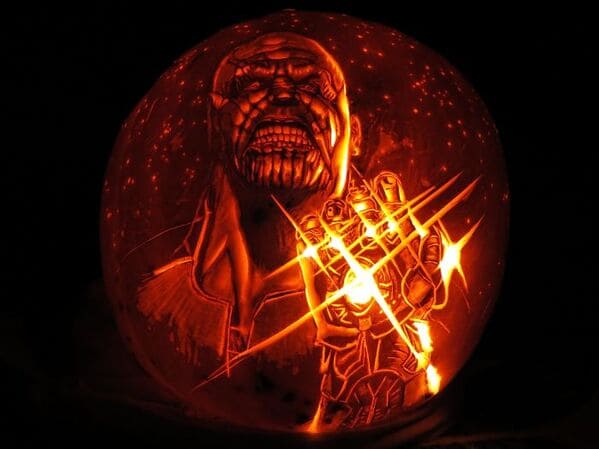 Reddit
27. Amazing.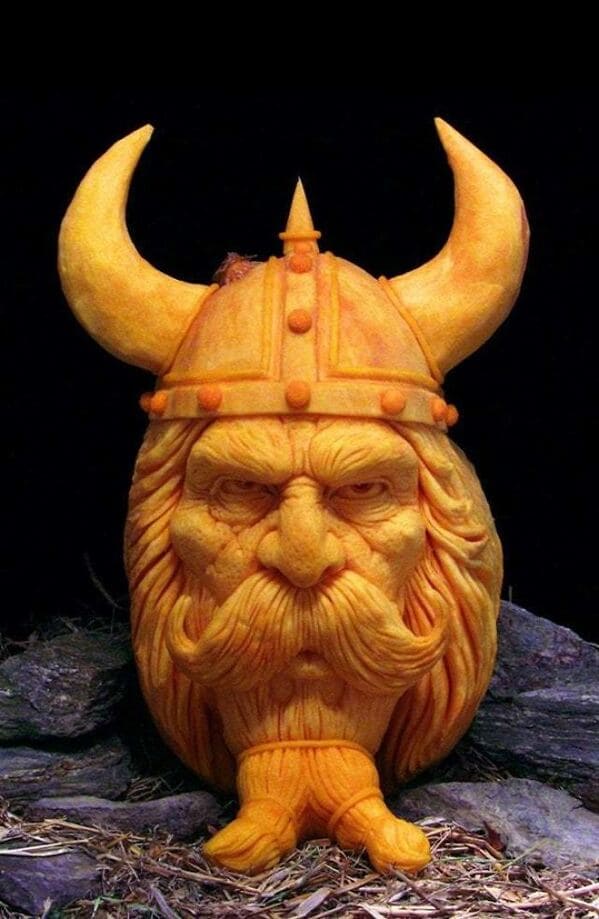 Facebook
28. Someone's excited about the new Venom.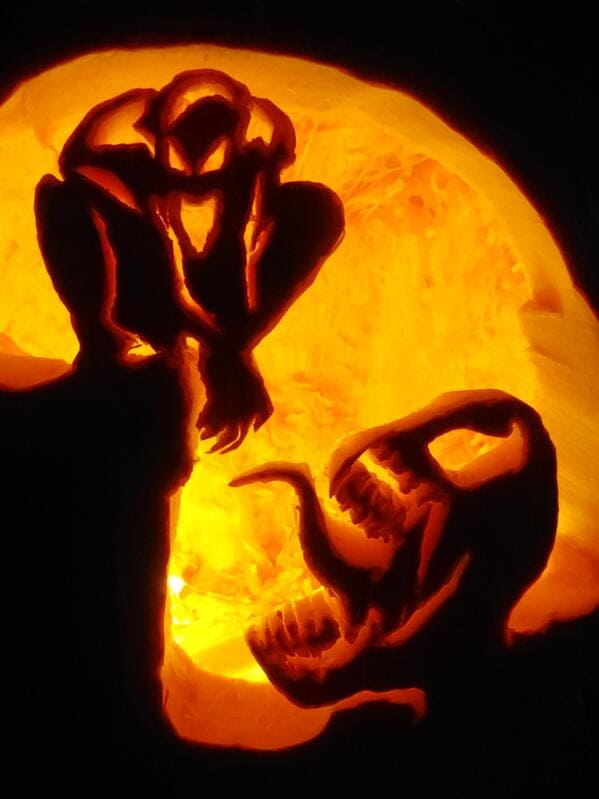 Reddit
29. Death Note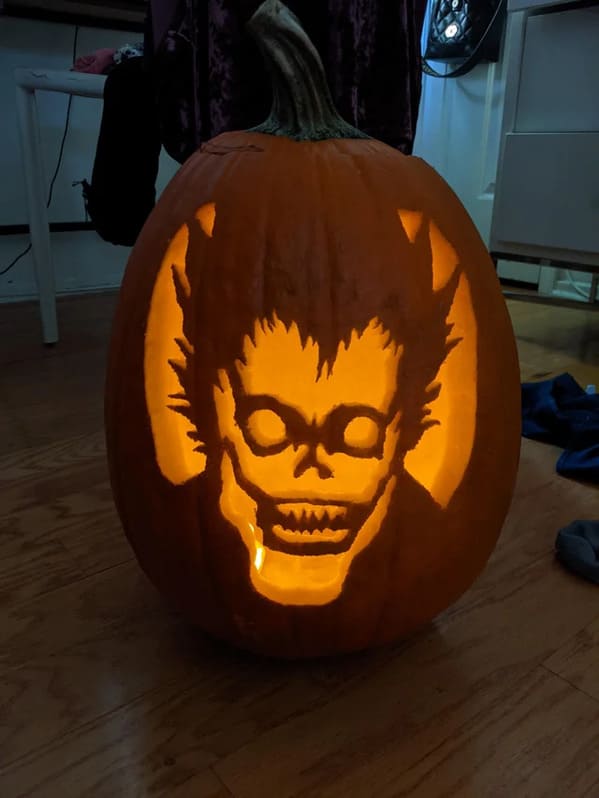 Reddit
30. Star Wars!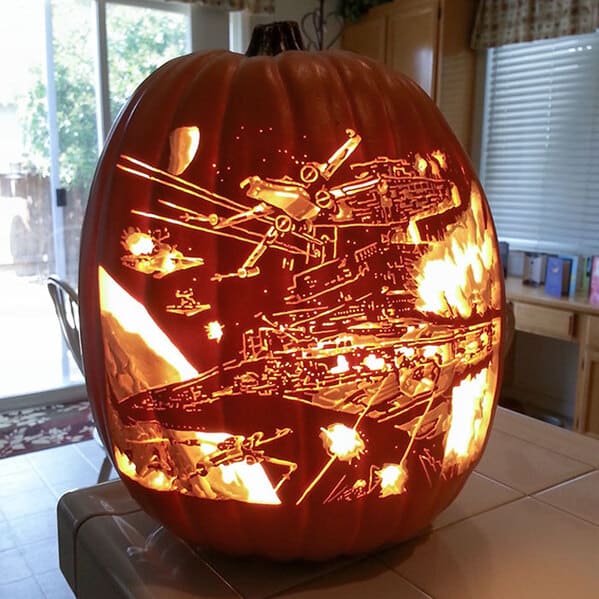 Twitter
31. "My pumpkin scares the crap out of me."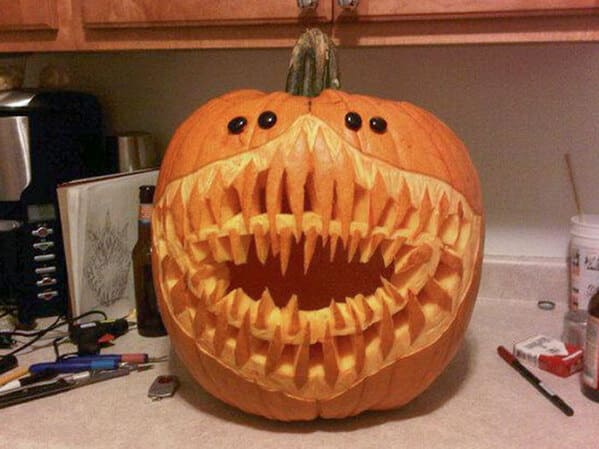 Reddit
32. Very scary.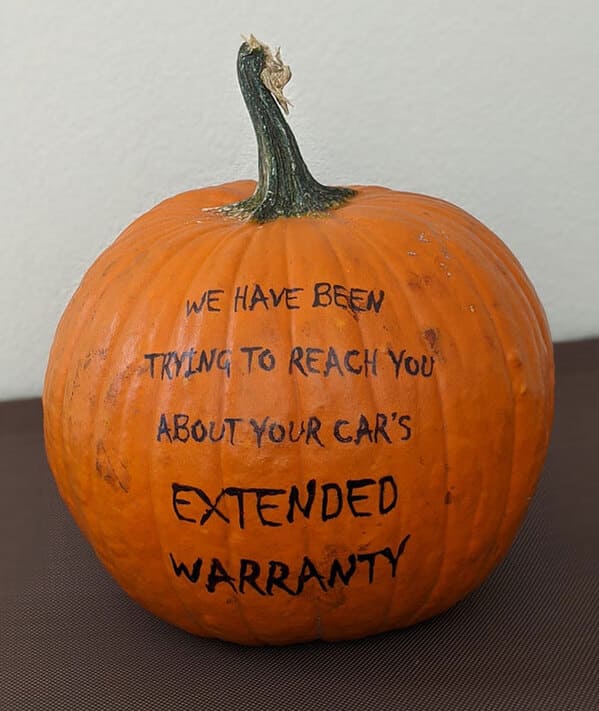 Reddit
33. Darling, it will be bold.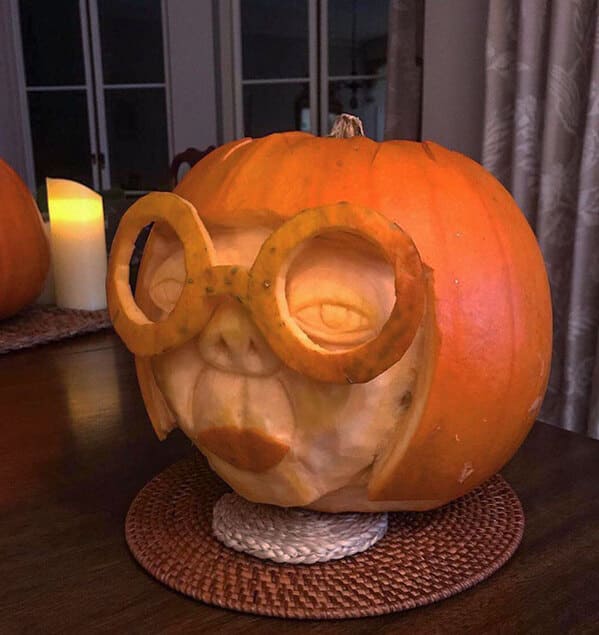 Reddit
34. My pumpkin carving of the Witch King of Angmar!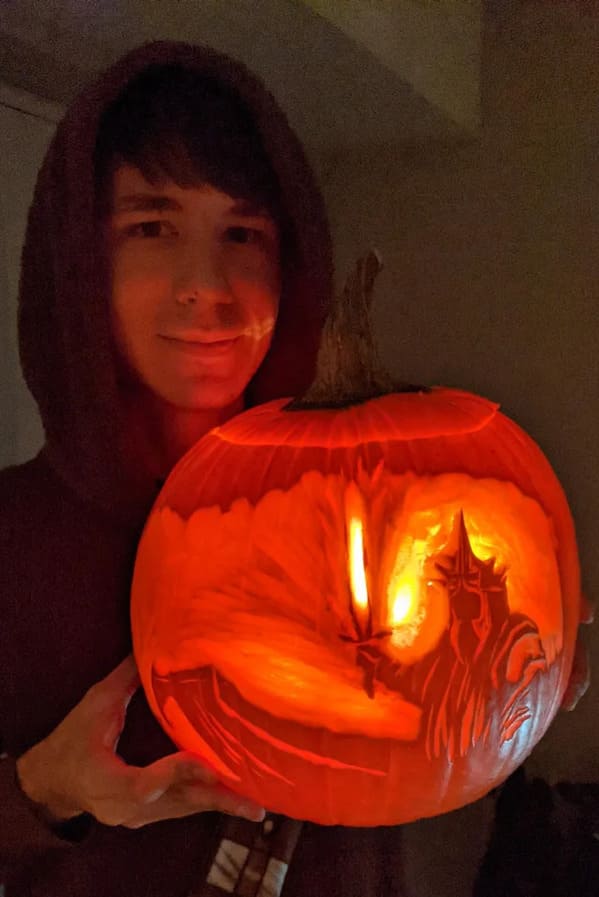 Reddit
35. Every year for Halloween I carve a famous painting onto a pumpkin, using only a kitchen knife and a spoon. Here is this year's!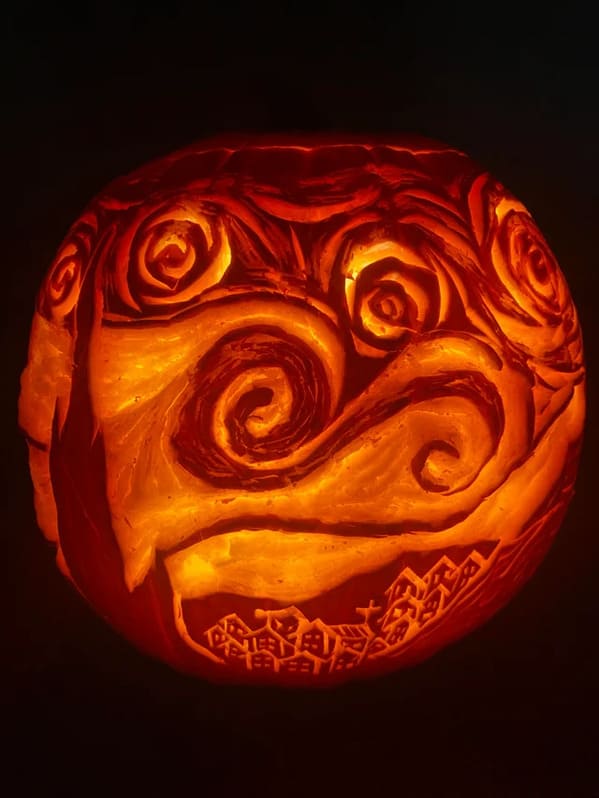 Reddit