Getting upset about your manicure is pretty petty in this moment in time, but sometimes it's the petty things that push people over the edge. I feel like TikToker @Kneelyknight was expressing far more rage and sorrow in her viral TikTok about a botched nail job than the situation calls for. I also kind of get it. Like, it sucks to be disappointed and a manicure is supposed to be this fun relaxing thing that makes you feel good, and then it does the exact opposite. Stuff comes boiling to the surface.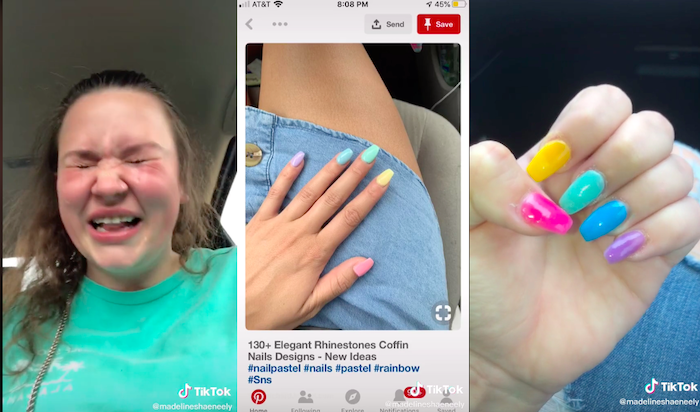 She is truly devastated and you can hear it in her voice:

That said, the video is also hilarious. Her nails look so different from what she wanted and … not great. The audio of her weeping and upset soon became incredibly popular because this is apparently a very common occurrence. There are not enough quality nail technicians to fulfill the dreams of people who want beautiful nails in this world.
People starting pairing her audio with images of what they asked for at the salon versus what they received. It's pretty funny and in some cases, you might actually gasp—the difference truly is shocking. I don't know if I'd cry about it. Maybe.
1.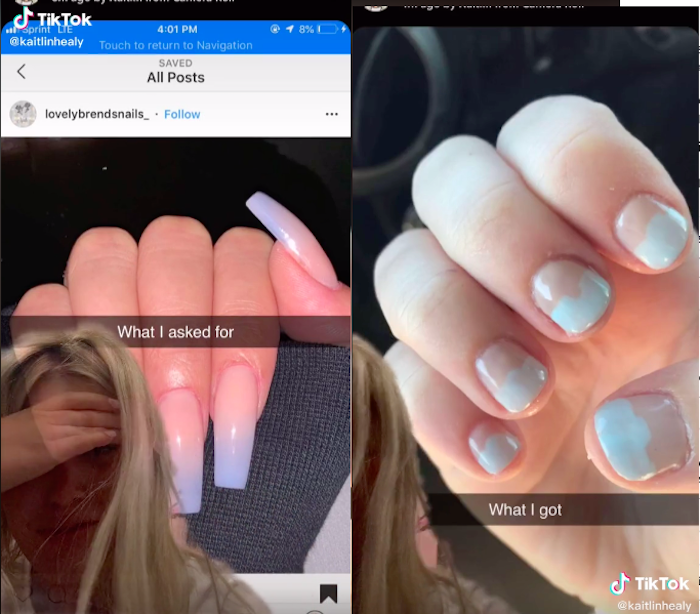 2.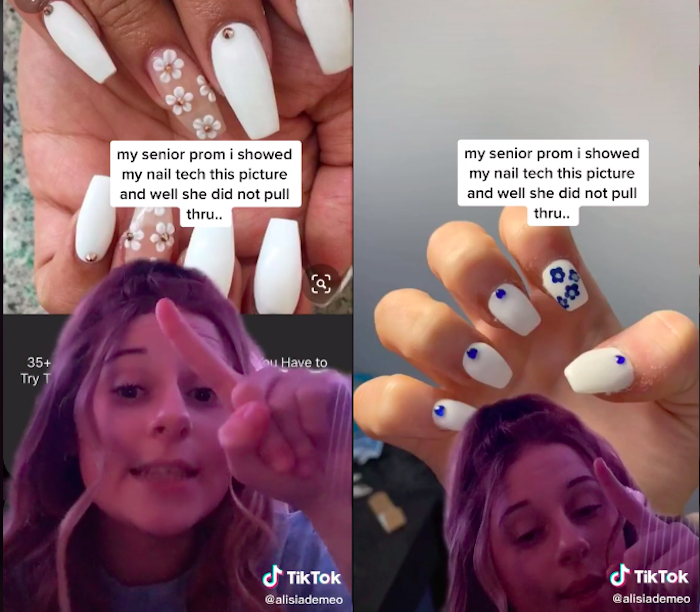 3.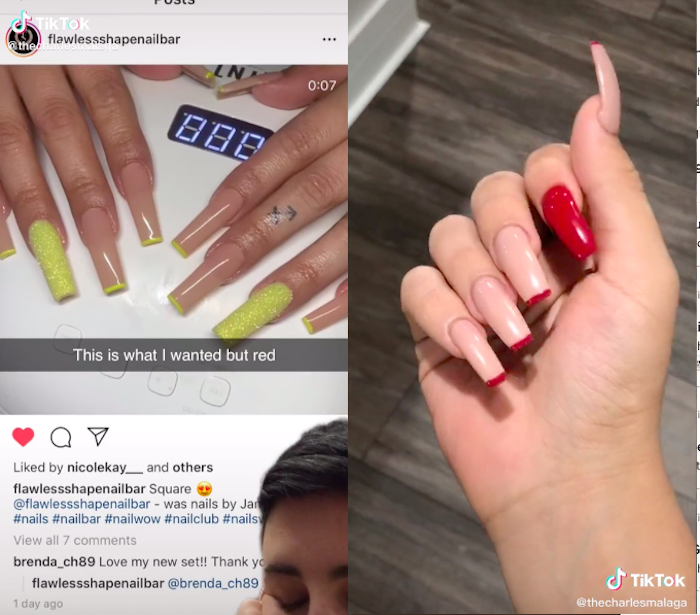 4.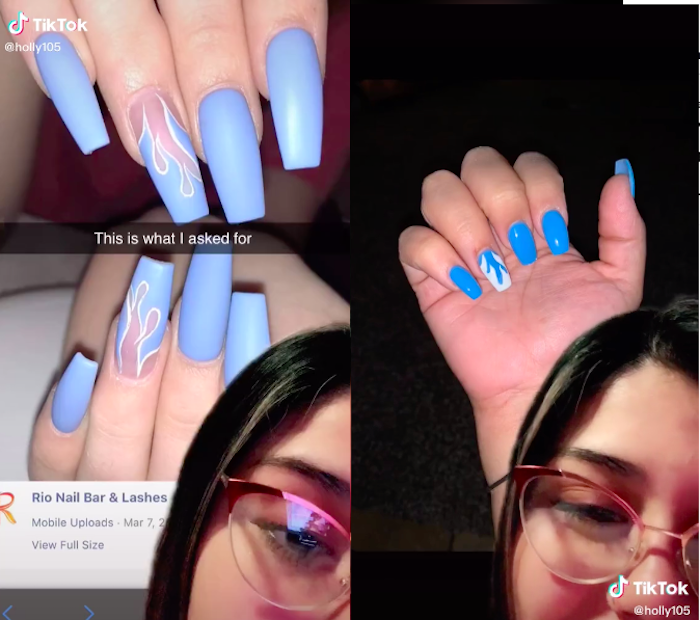 5.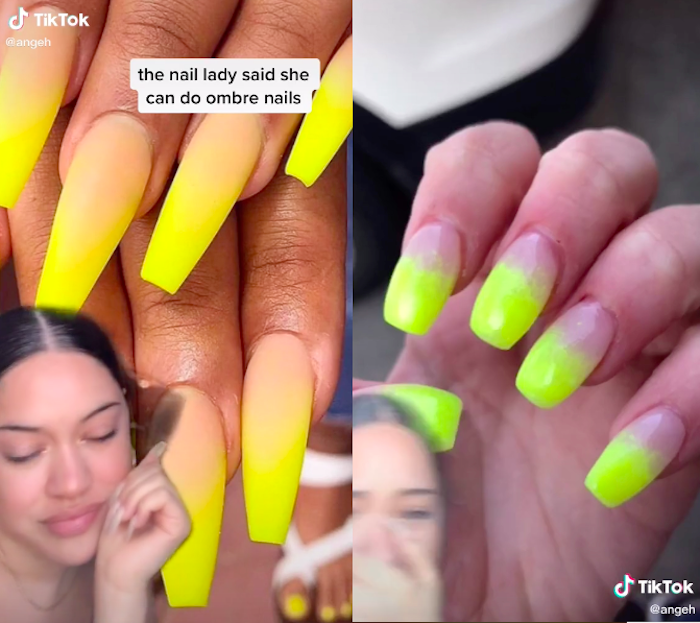 6.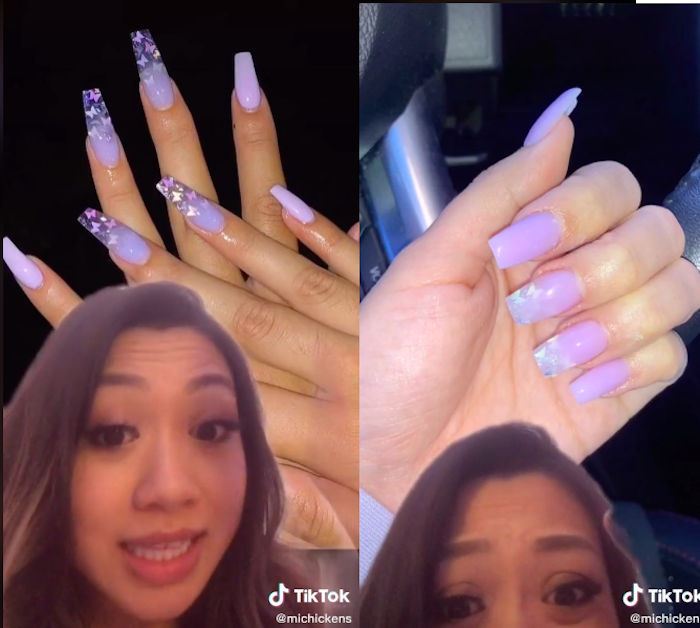 7.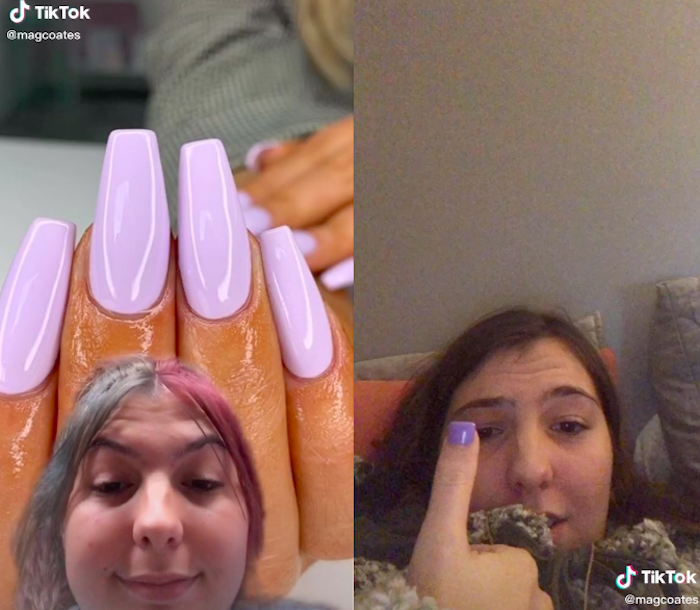 8.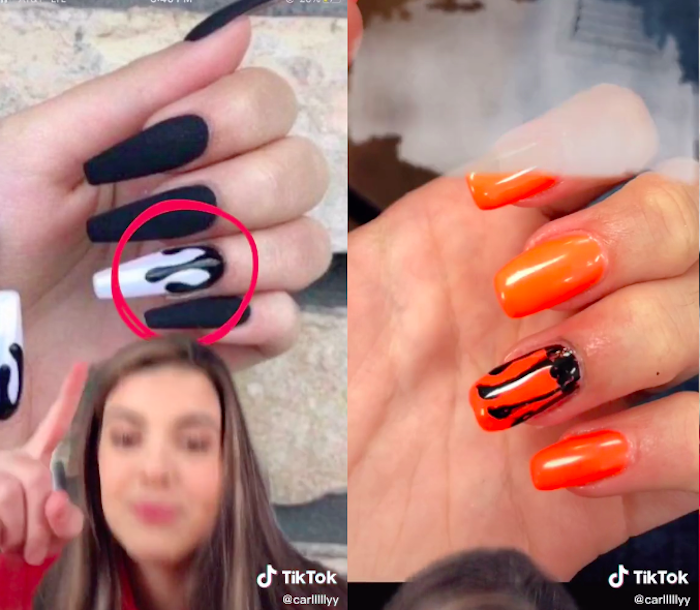 9.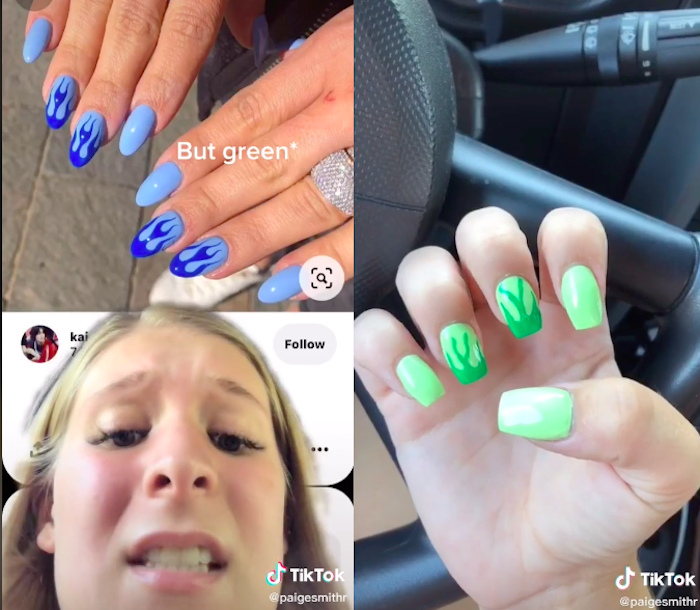 10.