Everyone loves tuning in to the Olympics when it comes around to cheer on the world's most super-human athletes.
But seeing Olympians in the wild acting like they are your average weirdo human can be even better.
Sure, you'll probably never be able to do a double pike flip, run a 100-meter sprint in 9.58 seconds or even have the guts to stand on a 10 meter high dive but at least you can find comfort in knowing that you, just like these super-athletes are probably a little weird.
Here's a list of photos posted by some incredible Olympians proving that they are, in fact, a little weird.
---
1. Simone Biles looking the size of a toddler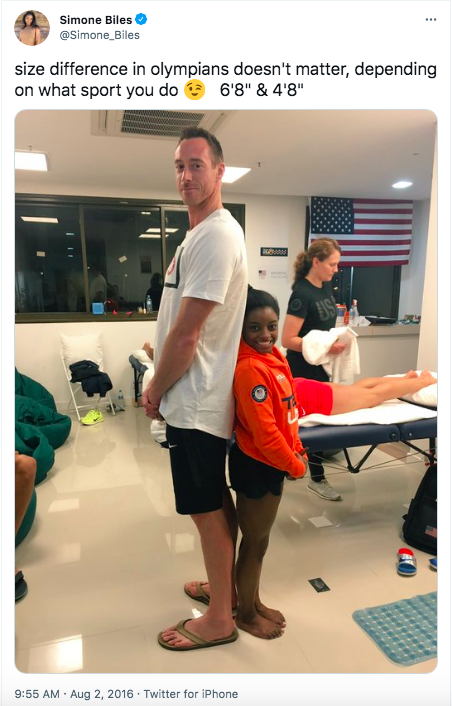 2. Ryan Lochte's 10,000 calorie snack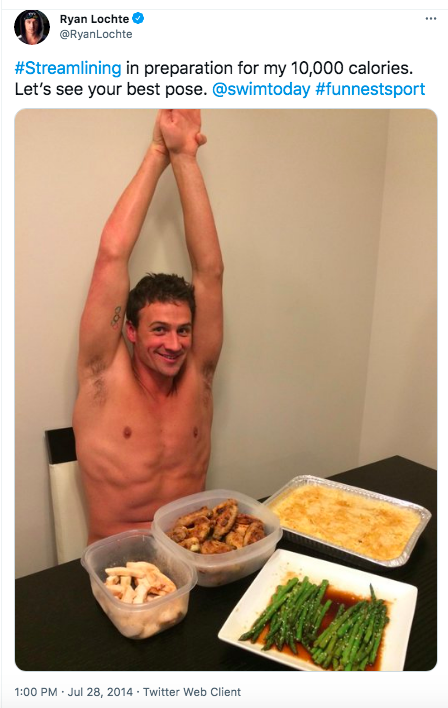 3. Nathan Adrian's fleshy tricep cups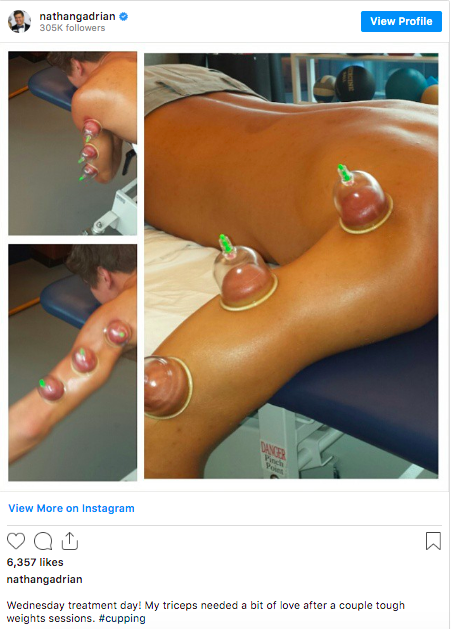 4. Anthony Ervin's shaving cream cat suit
5. Usain Bolt defying physics…again
5. Daniel Goodfellow just hangin' out on the 10m high dive
6. Sebastiaan Verschuren's air bubble skills
7. Harry Aikines-Aryeetey's throbbing thigh veins
8. Usain Bolt's gravel-covered back
9. Full grown adult gymnasts standing next to basketball players
10. Ellie Blacks casual gushing hang callus
11. Aly Raisman's bionic lookin' thigh cups
12. Eythora Thorsdottir's oddly stretchy jeans
13. Nathan Adrian's shaving cream face mask