If you're stuck in quarantine, you probably have a lot of extra time on your hands. And if you're a hairdresser with time on your hands—and a boyfriend stuck in quarantine with you—why not practice your 'dos on his hair? If you're lucky enough to have a boyfriend with the silky, shiny mane of a well-groomed horse—even better!
When Heidi Lee Oley of Atlanta, Georgia was forced to shut down her hair salon, Chroma Station Salon, due to COVID-19, she and her boyfriend Geoff moved to his family's house in the woods outside of Atlanta. There, she began doing his hair…because why not?
View this post on Instagram

As Heidi told Ruin My Week, "I've always liked playing with his hair when he's working from home. Since we decided to come up to the cabin, he asked, 'Well, since you can't work, what are you going to do with your time?'"
At that moment, Heidi got the idea of practicing…on his hair:
"I am a colorist at heart," she said. "So my styling skills have been put aside for the past decade. It's scary stepping out of your comfort zone, but it's also fun to learn new techniques."
View this post on Instagram
How has Geoff taken to his new role as a hair model — especially during quarantine?
"His attitude has been great," Heidi says. "Each day he gets a little more into it because he sees how much it makes me laugh during this difficult time for me. He has a heart of gold and loves making others laugh at home. We definitely need a good smile during this time."
View this post on Instagram
They are peak #CoupleGoals, folks.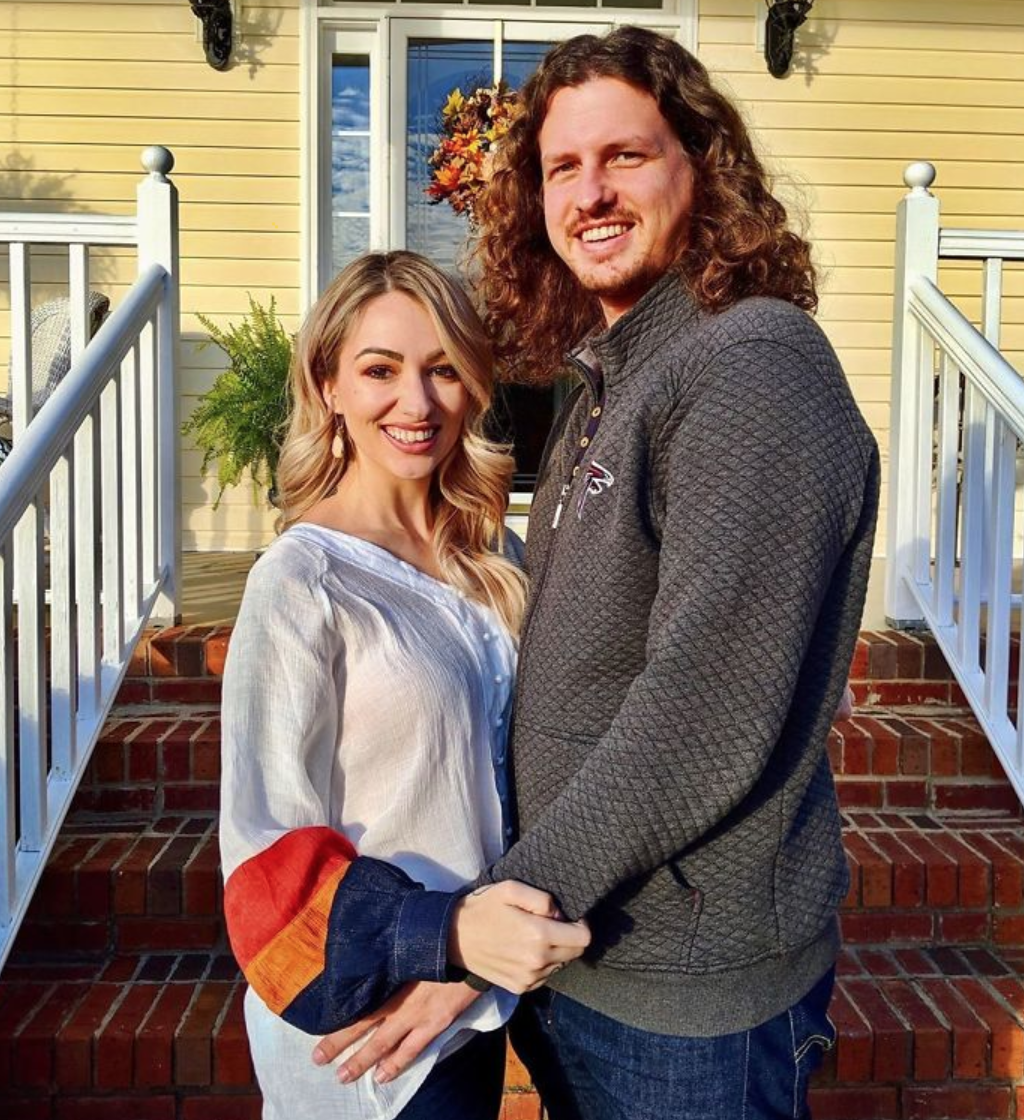 Here are some of her spectacular 'dos, starting with Baby Yoda and Princess Leia—er, Prince Geoffrey.
View this post on Instagram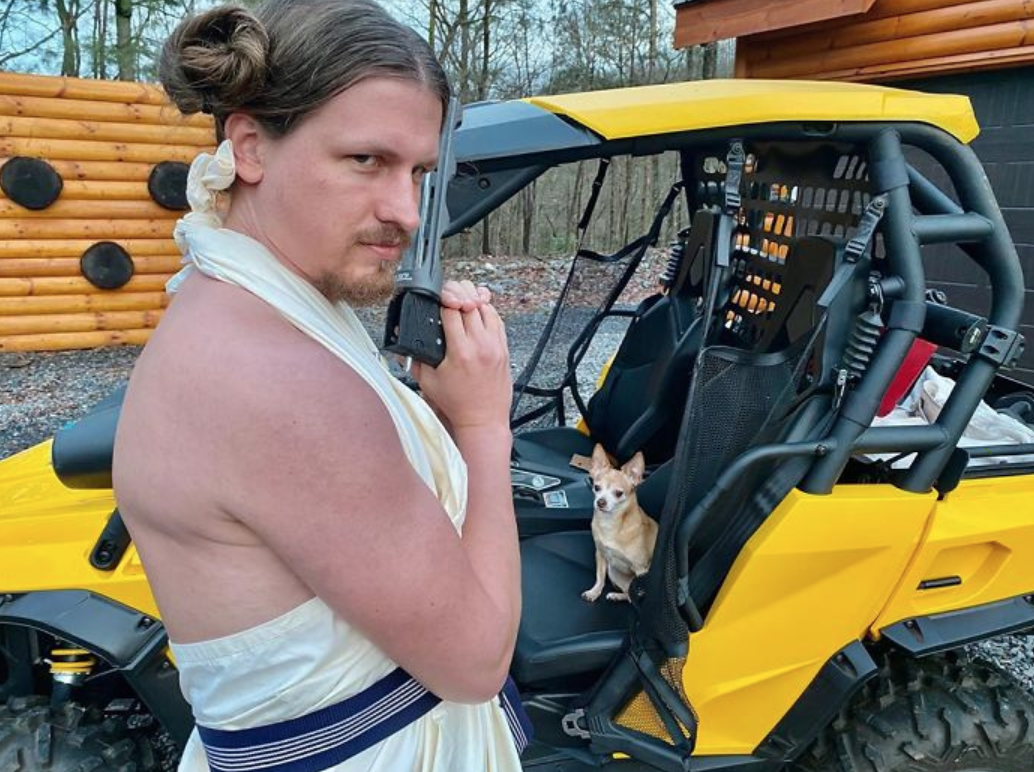 There really isn't anything better than this photo right here.
The fact that they took the time to make an outfit…? *Italian kiss hands.*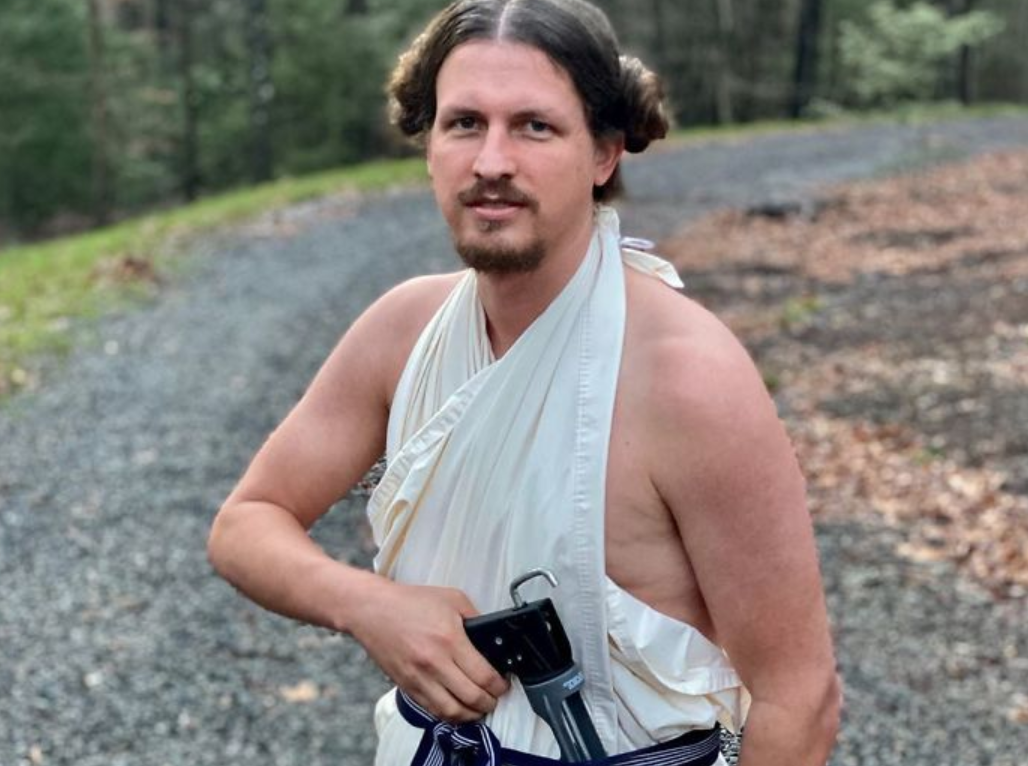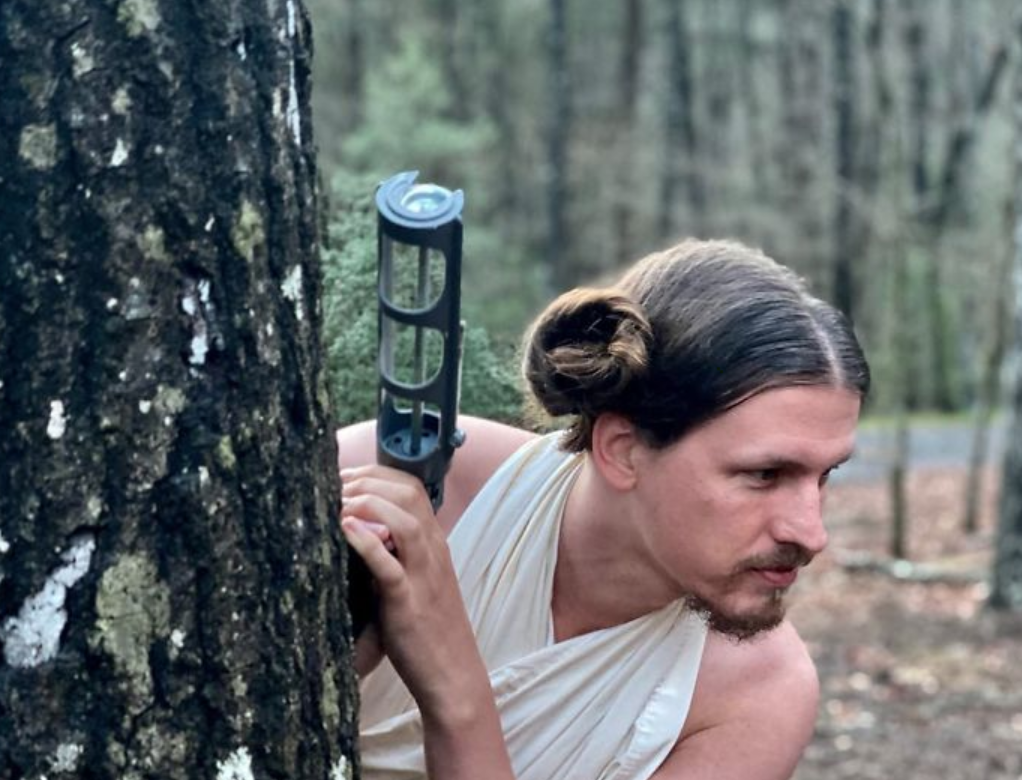 Next up? Amy Winehouse, lounging in a bathtub with her hair up and socks on.
Seriously, look at the magnitude of that beehive! Well done, Heidi.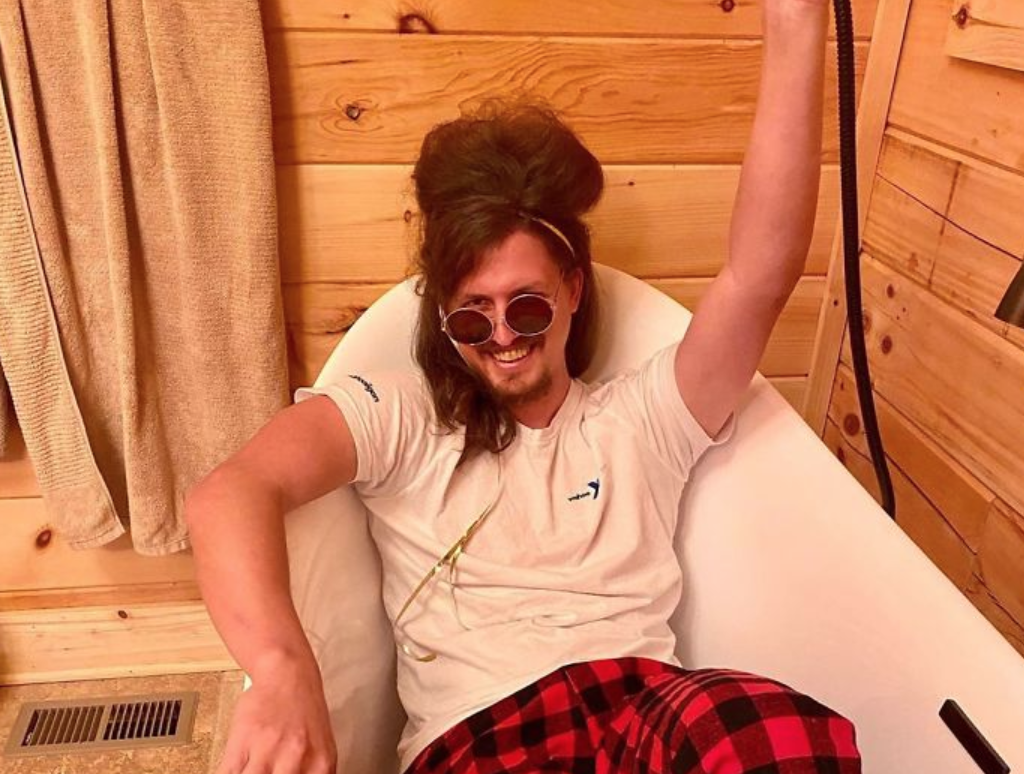 We're not sure what's happening here, but for the record we like it.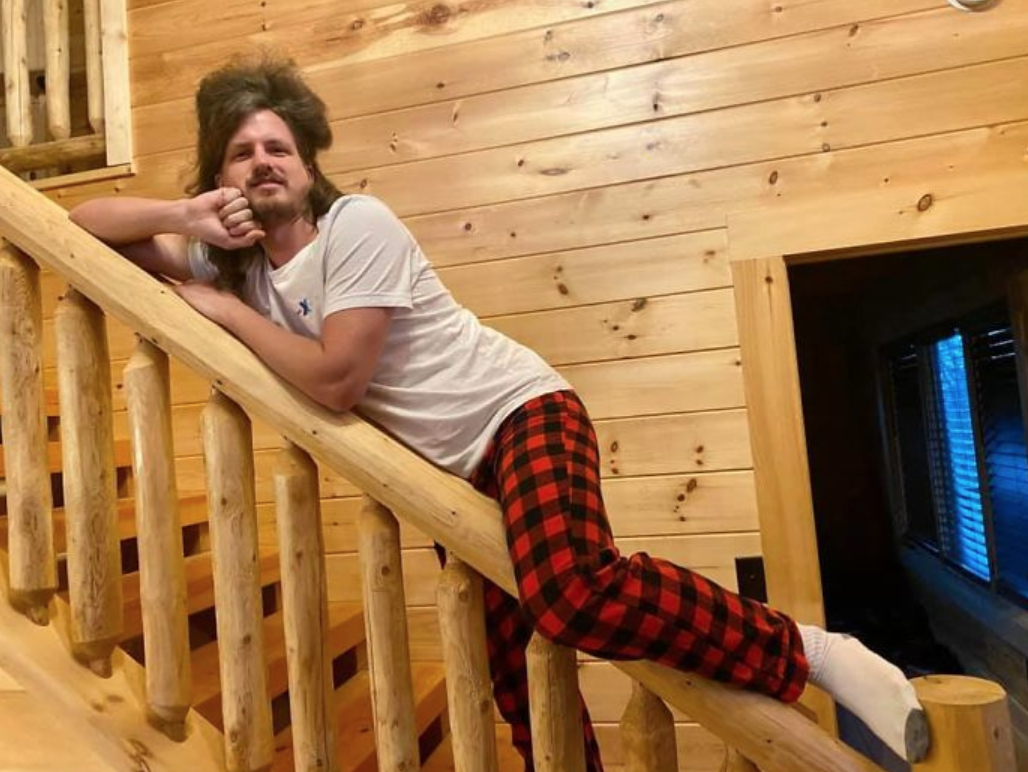 In this CLASSIC updo, Heidi recreates every 90s' girl's prom updo, complete with a million braids and tiny flower power flowers.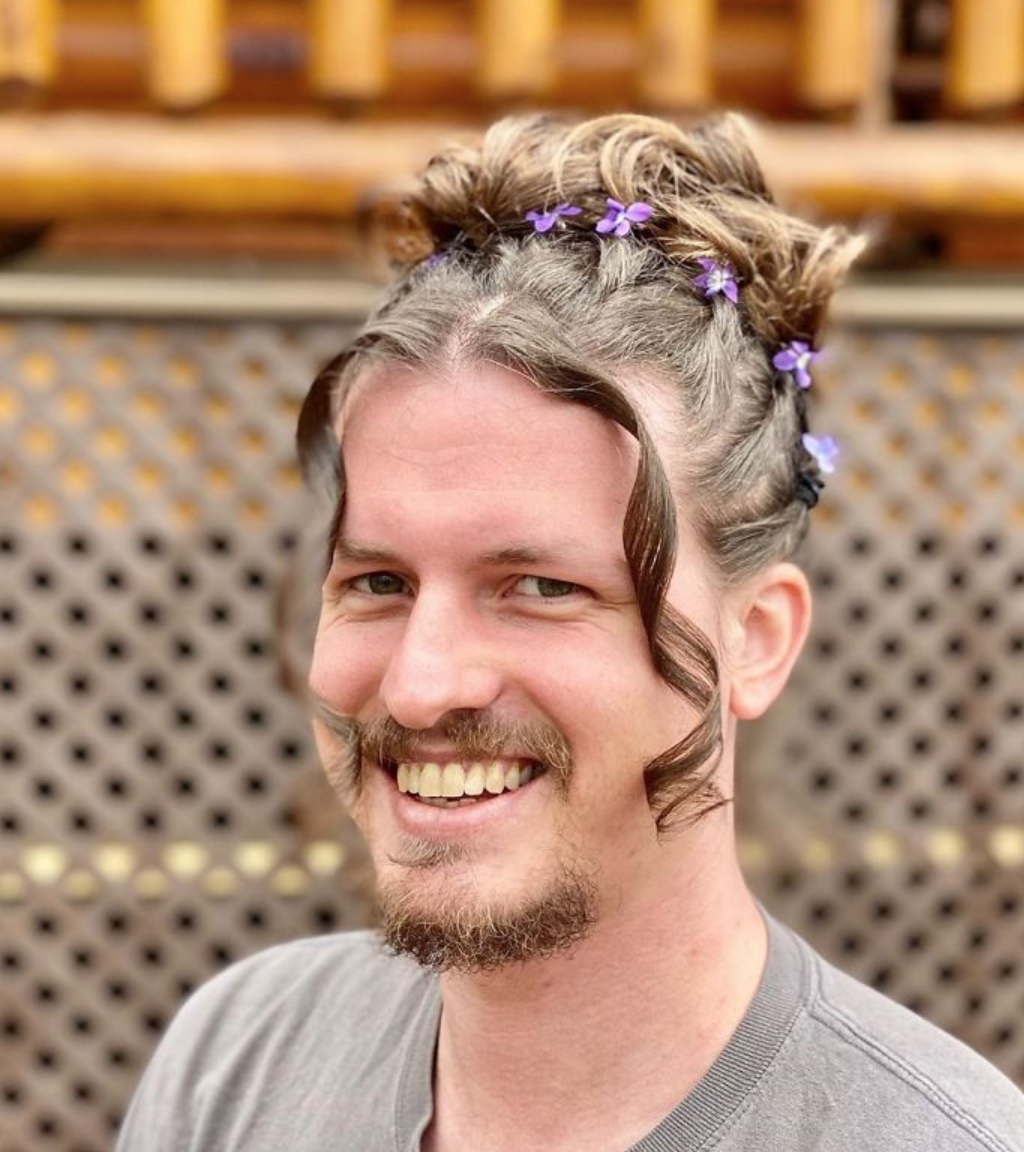 The curled bangs REALLY make the look.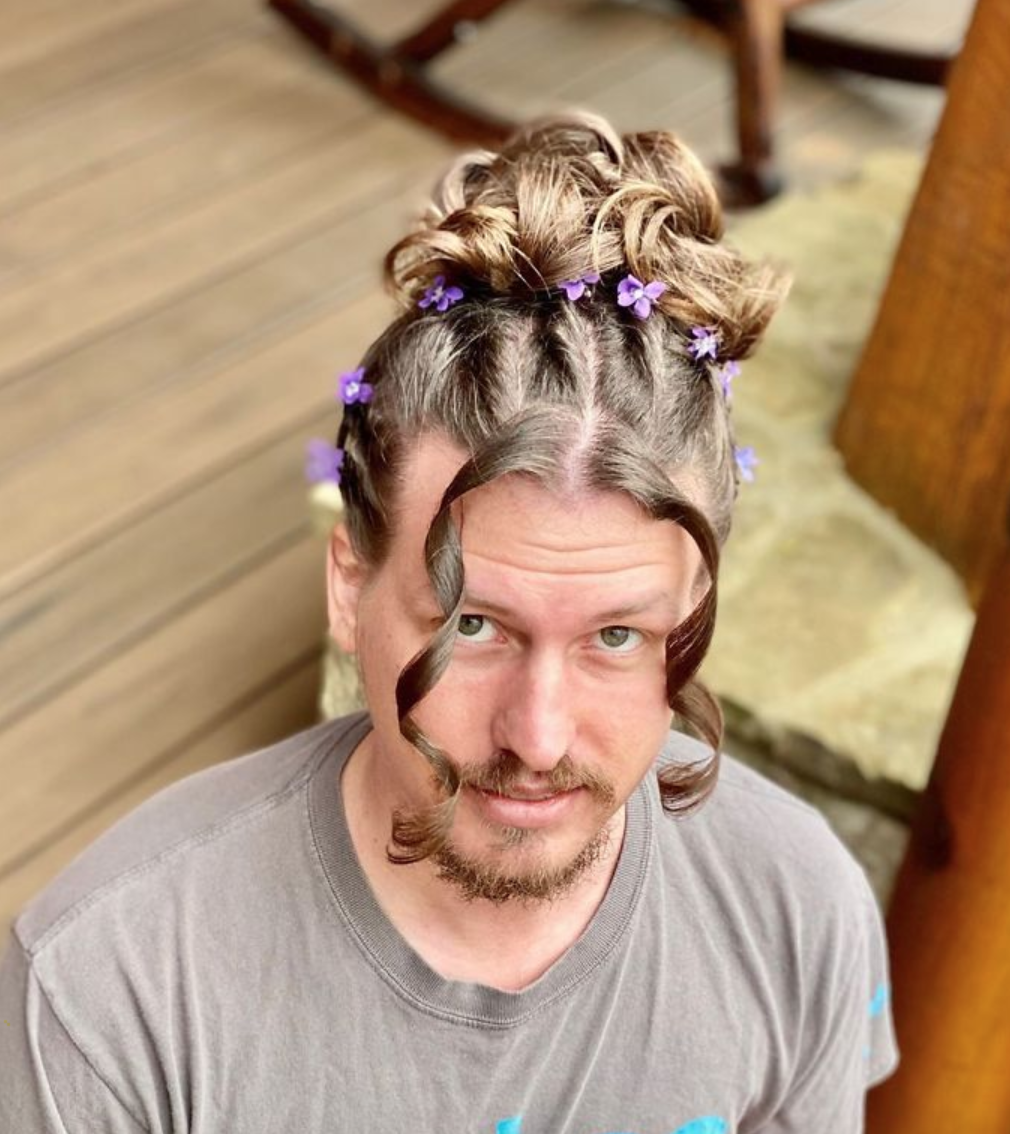 Yes, Geoff — look wistfully away into the distance as you contemplate the magic of prom night.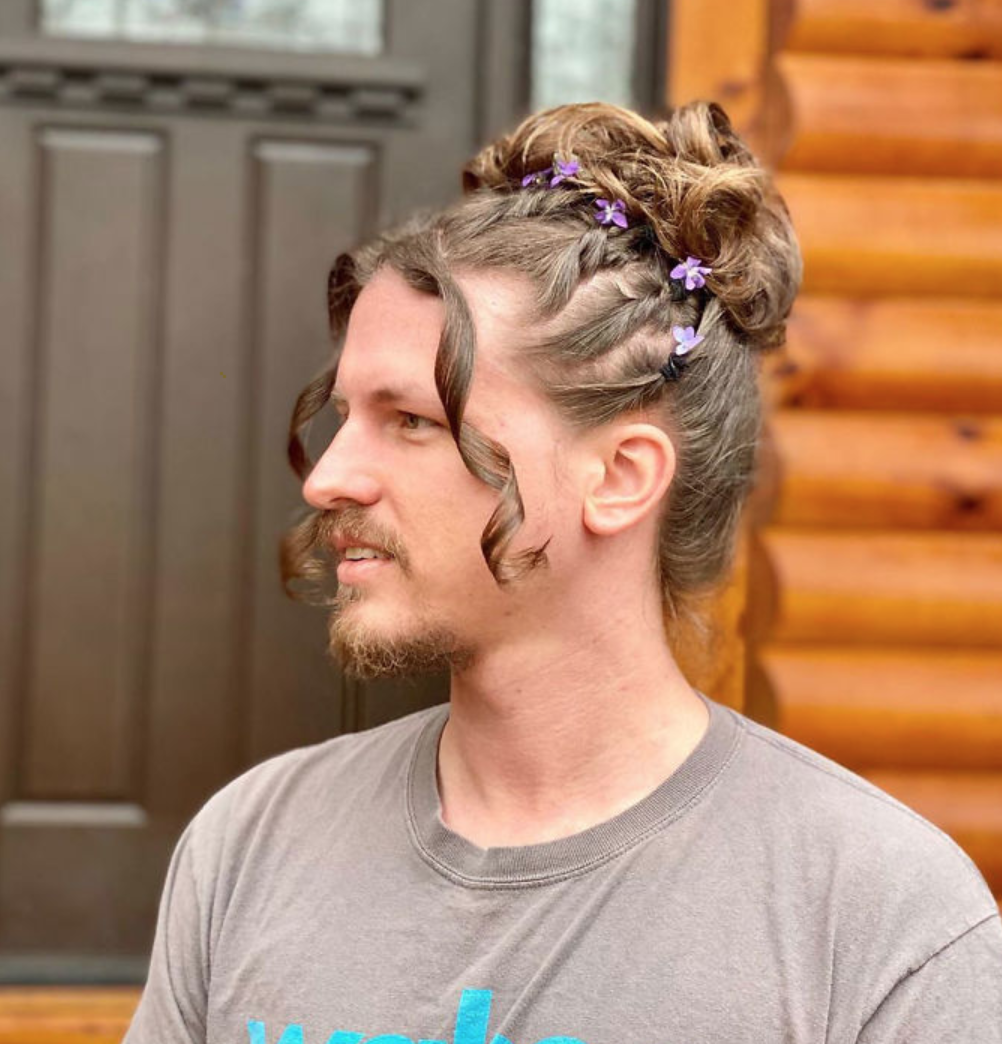 View this post on Instagram
This George Washington might be our favorite, not only because it's so fantastically ridiculous (why did they do their hair like that?!) but because it's really, really well done.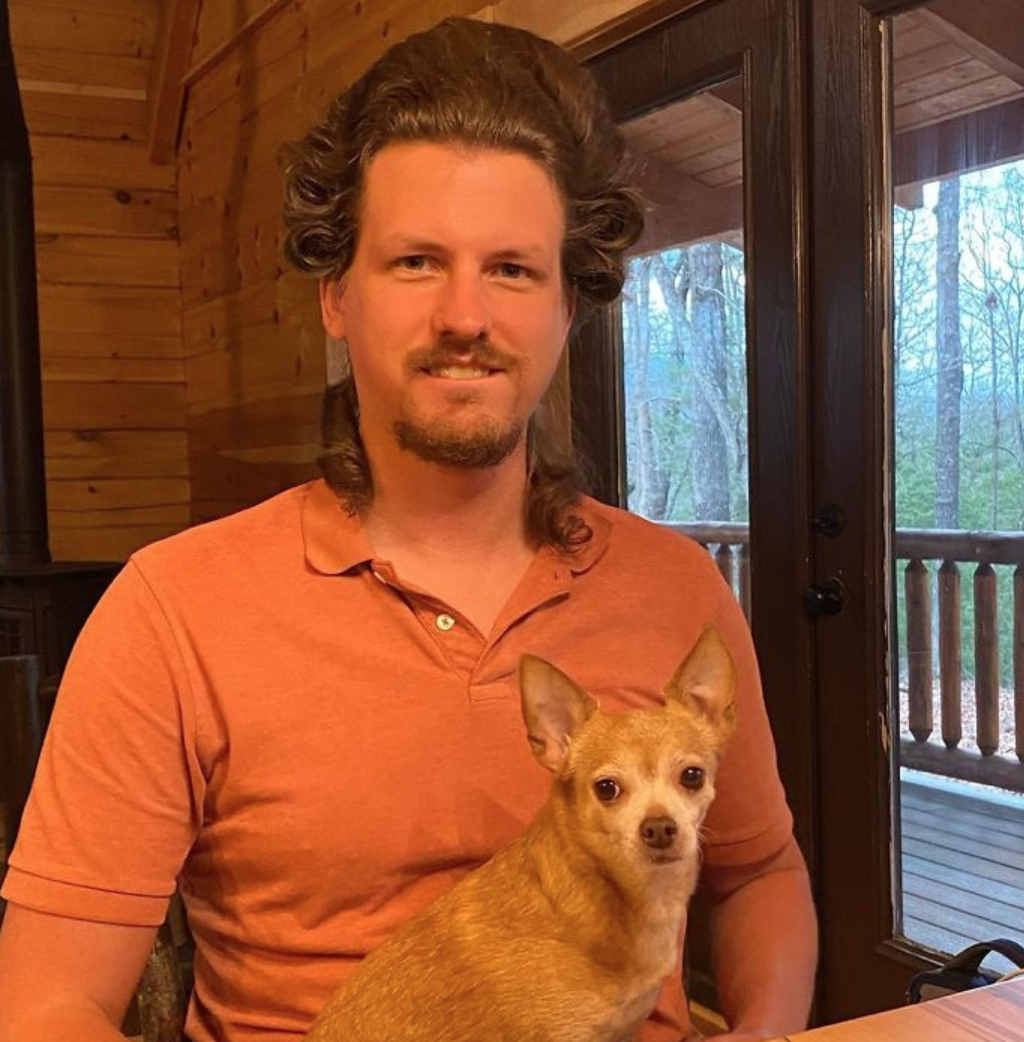 Heidi can now add Halloween costume hair-dos to her services.
Never seen Washington look so chill!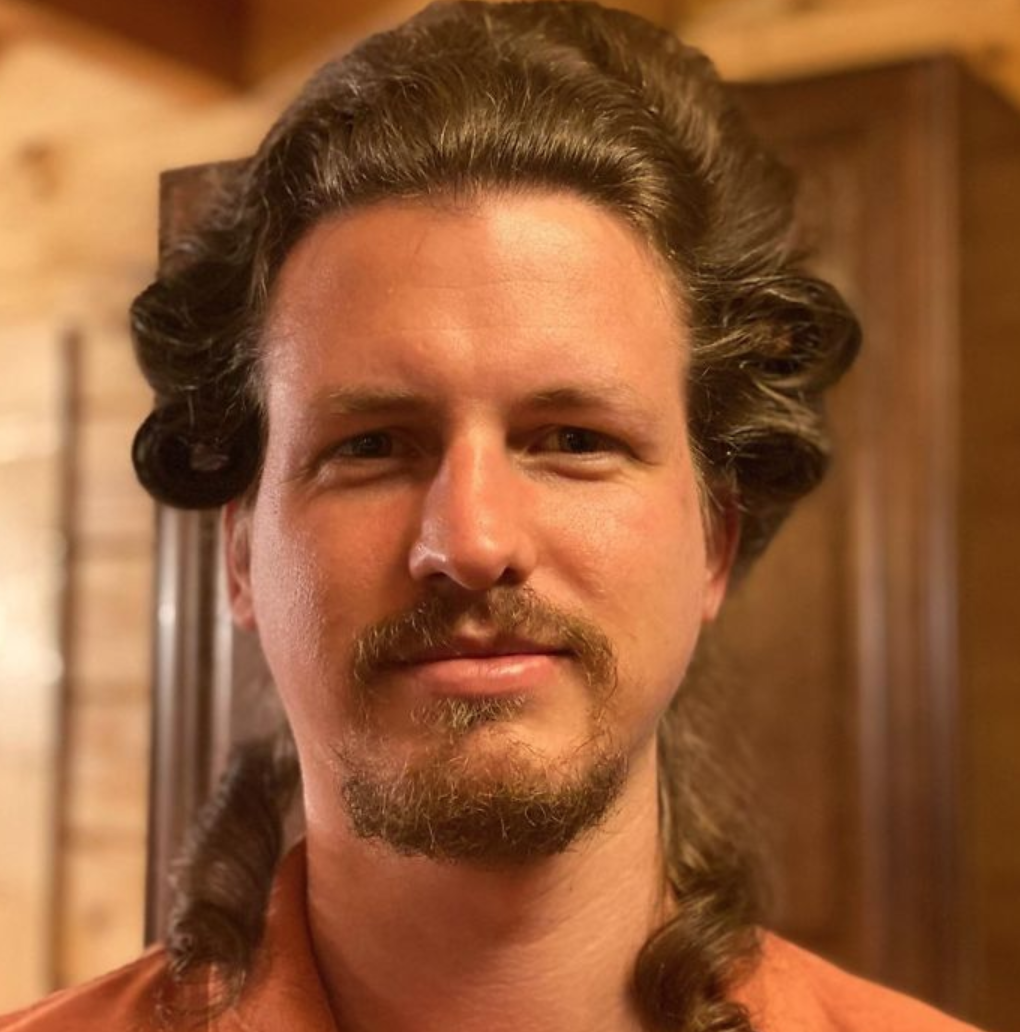 View this post on Instagram
Then there's this wild creation. Cindy Lou Who hair has never looked so…good?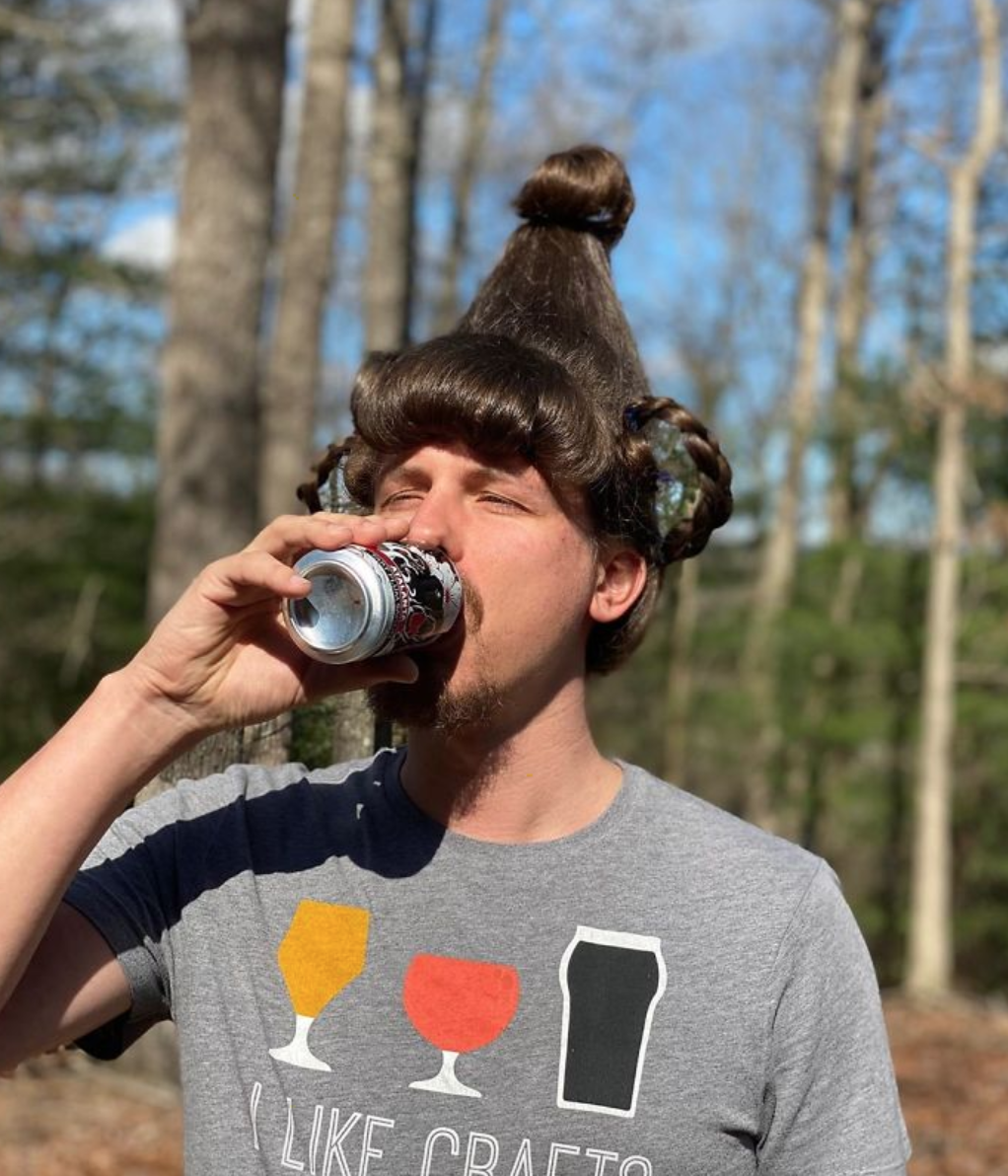 Hey, when in quarantine — get your Who on.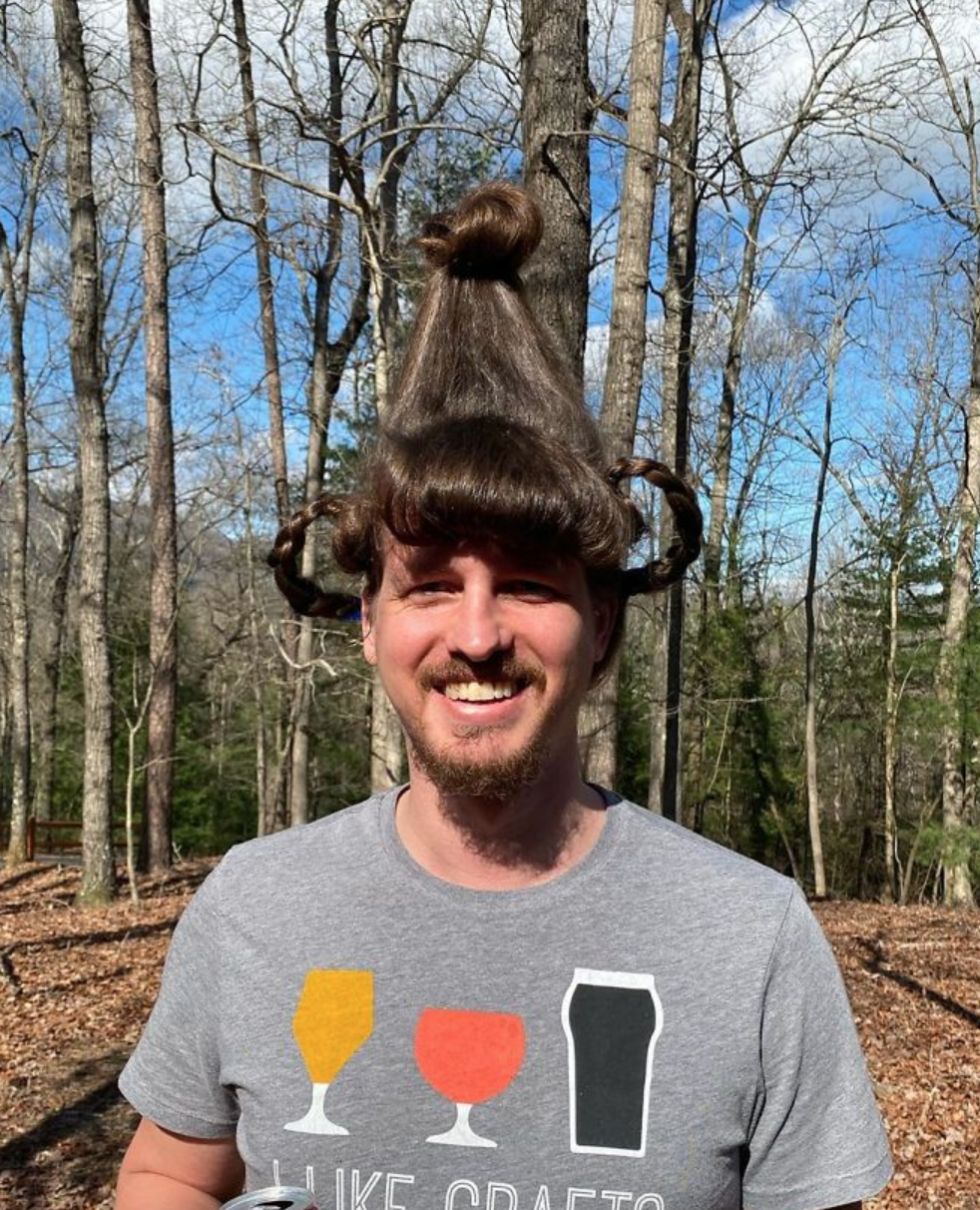 Kudos to the fantastic couple who pulled these looks off. By the way, here's Heidi, posing with her creation:
More info: chromastation.com | Instagram | Facebook
More couples in quarantine: