I've lived in New York City for the last 12 years or so. I thought by now, I'd seen it all, then hurricane Ida showed up.
Unfortunately, I wasn't in the city that night. I say "unfortunately" because now I can never have the cool NYC cred of surviving the hurricane. We'll always have Sandy (we're still fixing problems caused by that hurricane).
Sadly, this story is serious. Hurricane Ida has claimed the lives of 50 people in the Northeast. And people in NYC specifically, are sharing scenes like this:
Wild scene in the subway tonight #subwaycreatures #ida pic.twitter.com/G5MJp1qGhw

— Rick (@SubwayCreatures) September 2, 2021
Why wasn't anyone prepared? There are many answers to that question, and I hope the new governor (who is the real person in charge of fixing the subways) provides them.
For now, I'd say: New Yorkers constantly misjudge the weather. I blame Hurricane Irene. It was supposed to devastate the city and then missed us. A year later, we got Sandy and thought "how bad could it be?"
My friend dressed up as "The Frankenstorm" for Halloween of 2012, then a day later, most of Manhattan did not have electricity. That's how Ida felt, I think. Most of my friends were posting photos of themselves at bars saying "subway's out, I live here now."
For most New Yorkers it was scary but not deadly. Here are their stories.
People are sharing the horrific flooding of New York City caused by Hurrican Ida:
---
1. Returning to the office isn't happening anytime soon.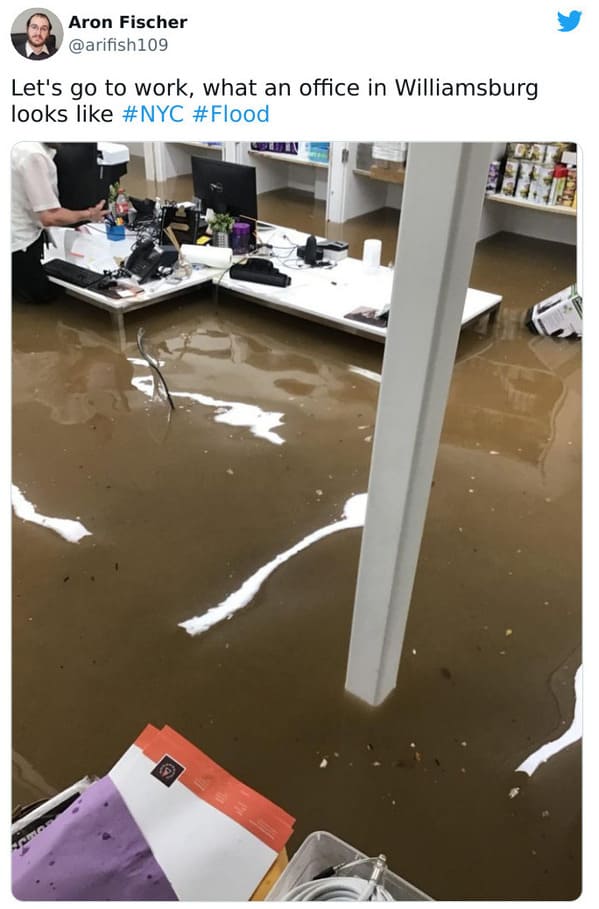 2. Get a basement apartment in New York they said. It'll be fun they said.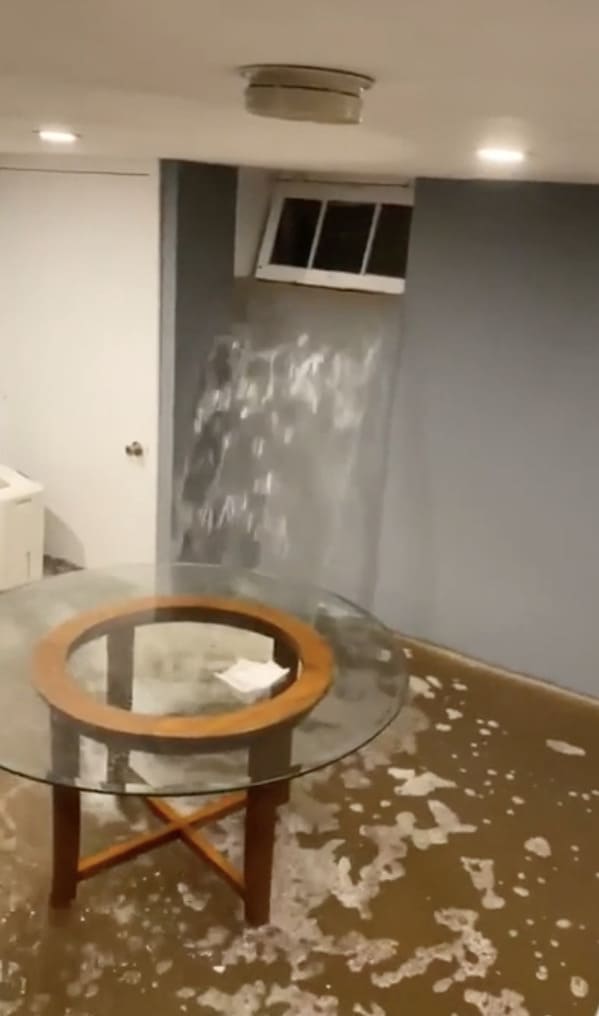 Reddit
3. Fine, I'll tip 18%.
4. Swim to the turnstile and you get in for free.
Twitter
5. My friend Kambri shows off the basement of her comedy venue, QED, flooded.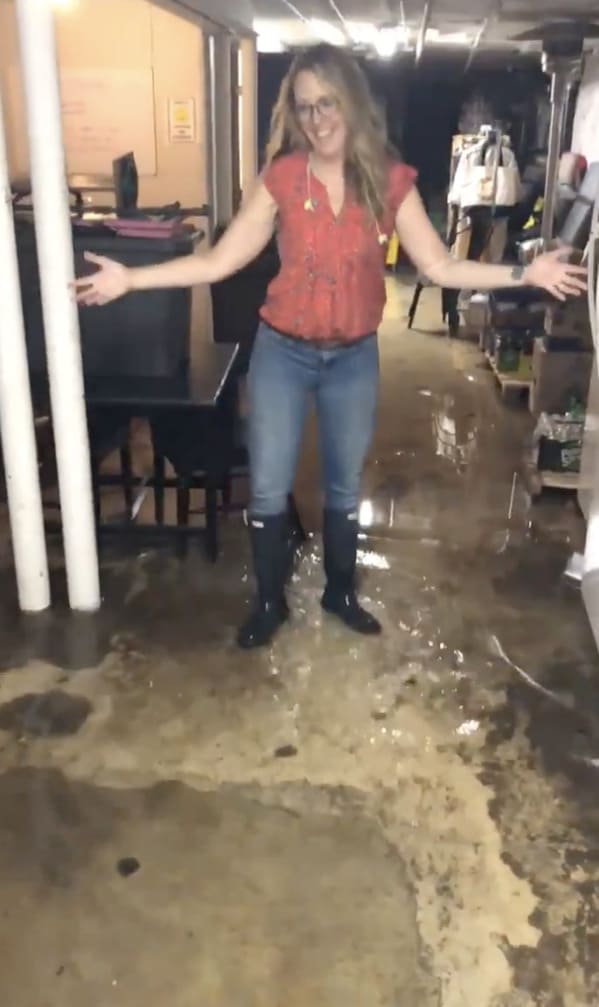 Twitter
6. Probably fine.
7. Waterfalls exist in NYC.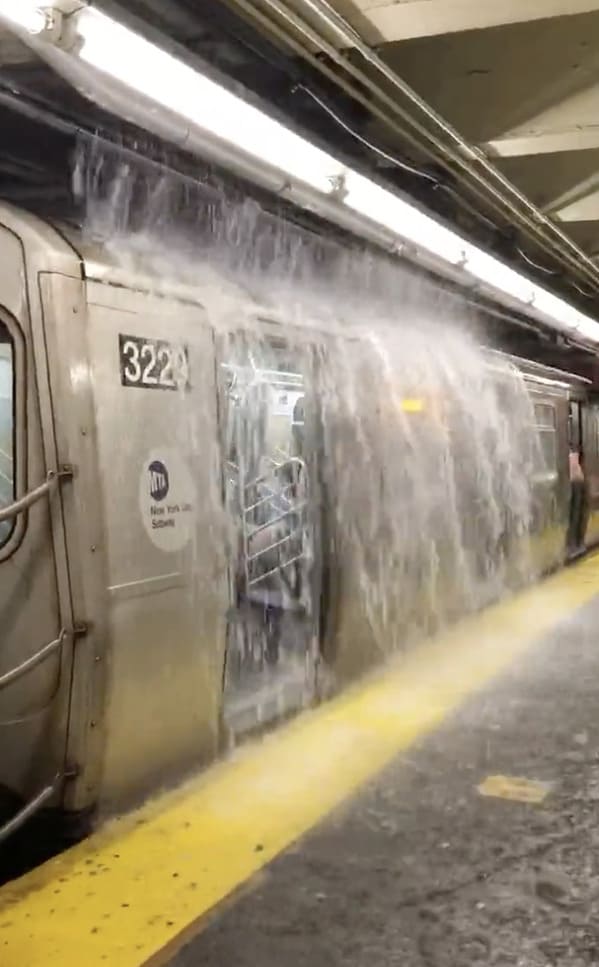 Twitter
8. The fires are above your head, even.
Instagram
9. Feels like there might be a few delays.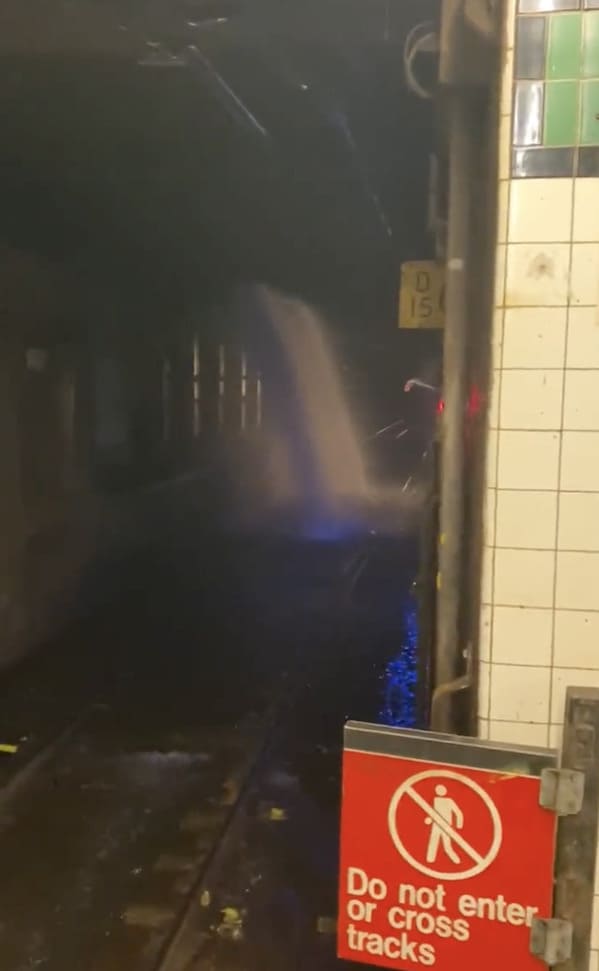 Twitter
10. Another waterfall. Nature is healing.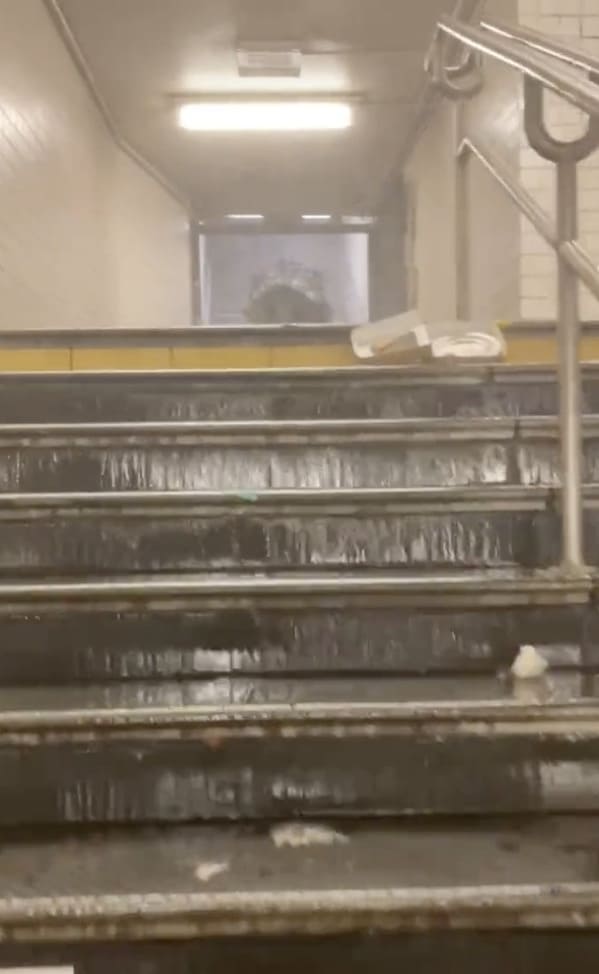 Twitter
11. Another reason to stay off the yellow.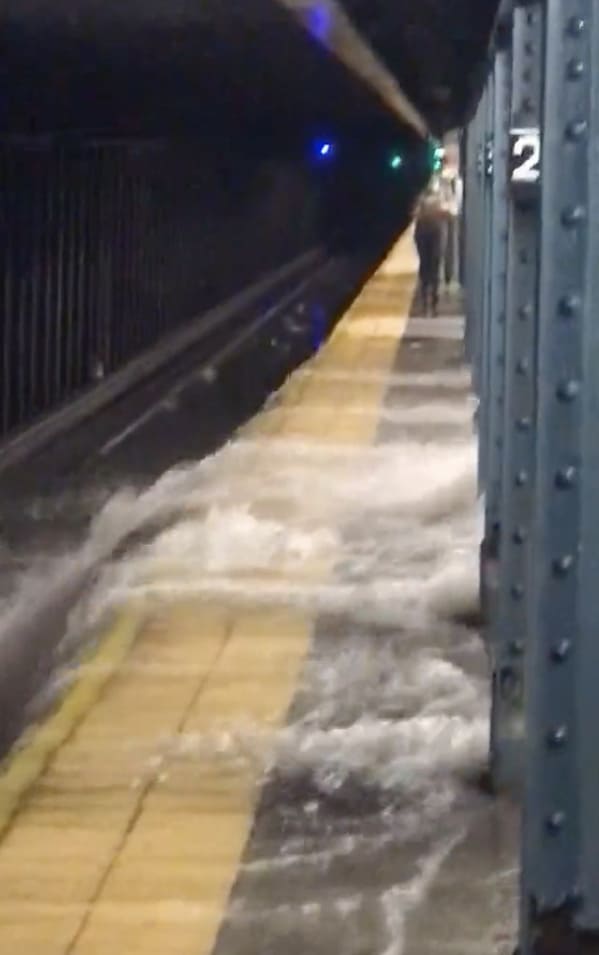 Twitter
12. Gotta get home from work somehow.
Instagram
13. Subway rails completely inundated.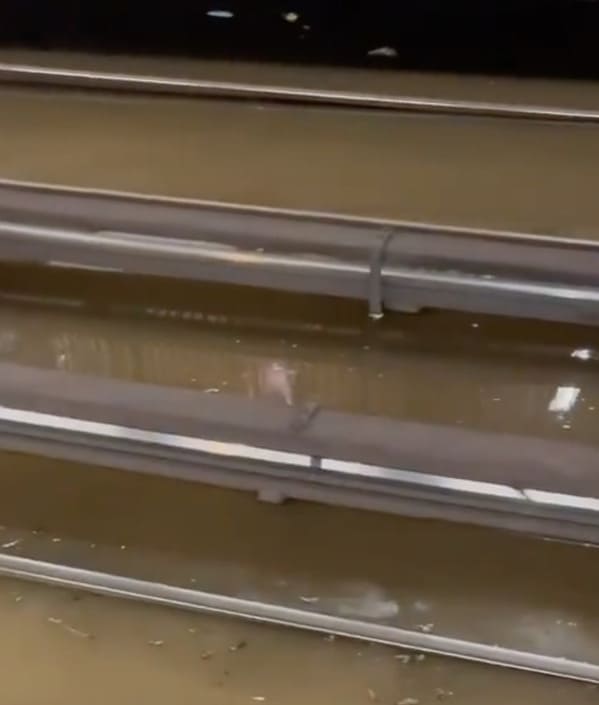 Instagram
14. Probably bad that the flood water is on fire.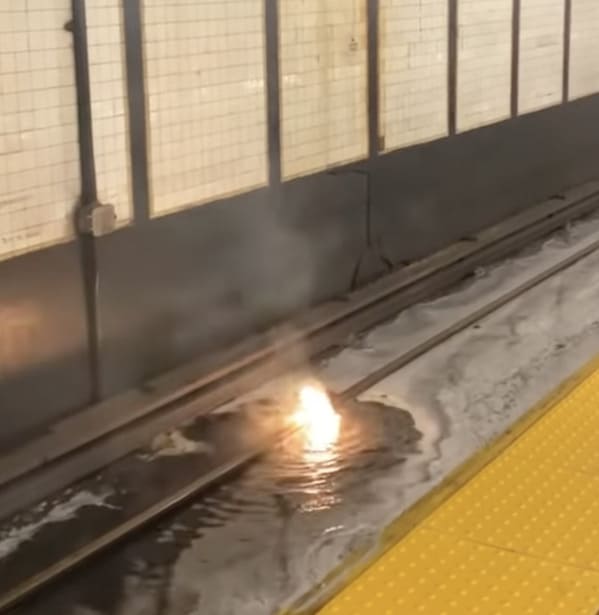 Instagram
15. Another fire in the subway. Mondays, am I right?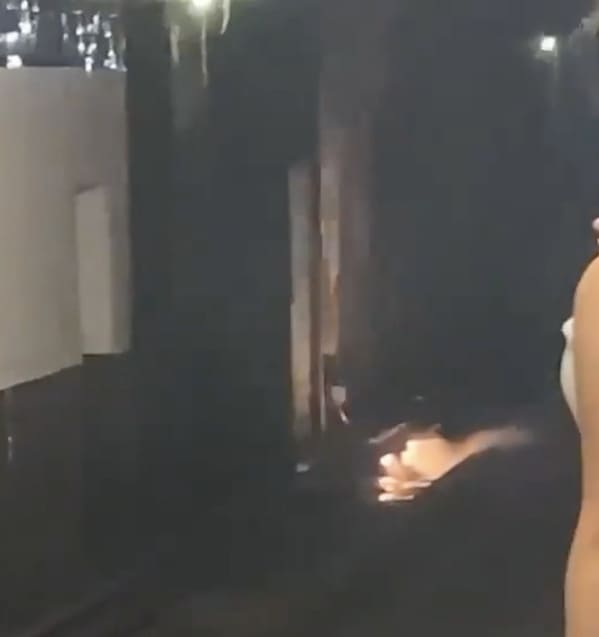 Instagram
16. My man is chilling between two apartment buildings.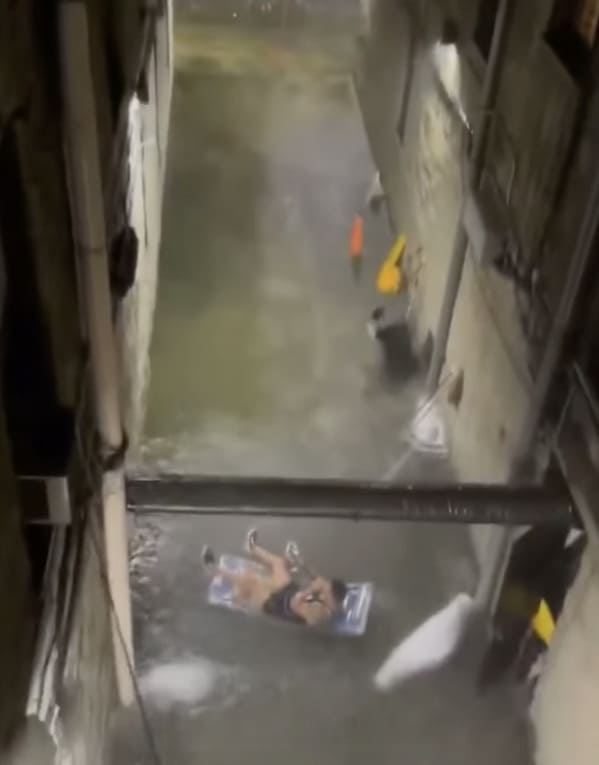 Facebook
17. Boro Park, walking distance from me (if there weren't a hurricane happening)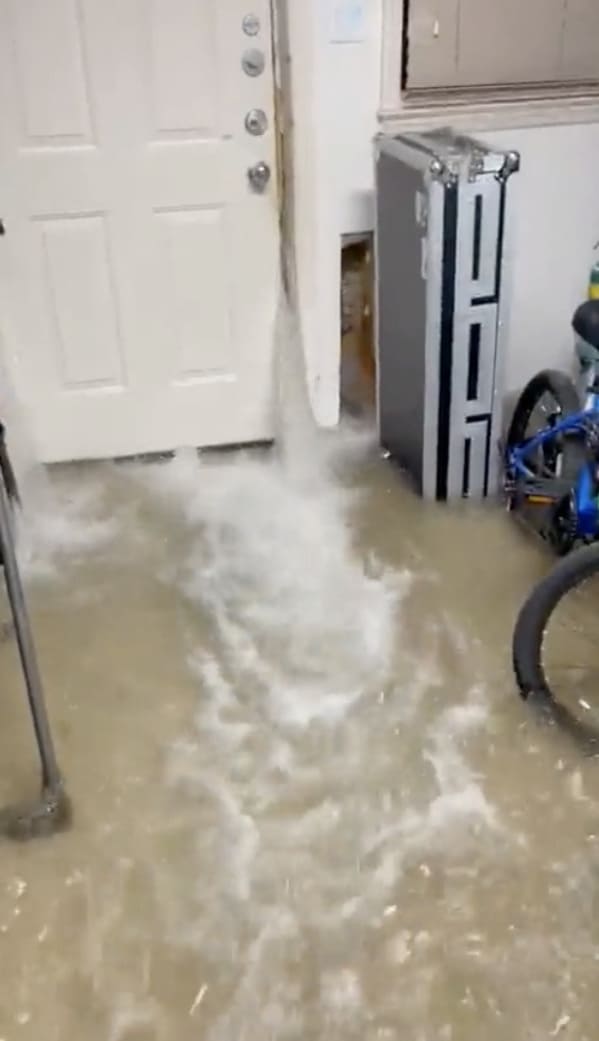 Twitter
18.
19. Elizabeth, NJ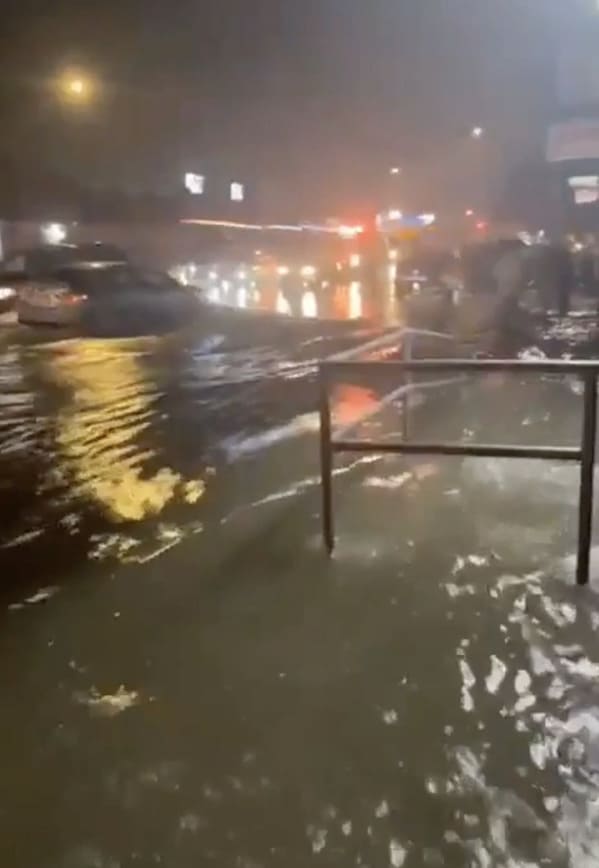 Facebook
20. Hospitals aren't safe.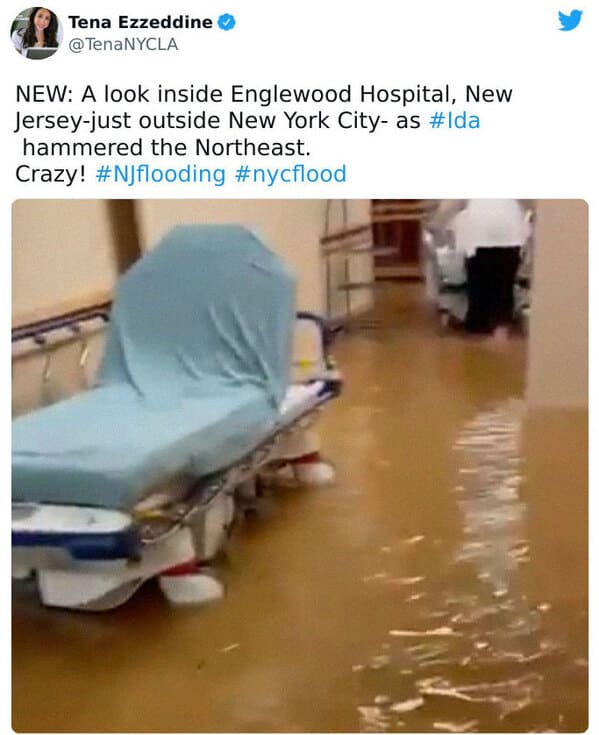 21. Ride a waterfall to the G Train.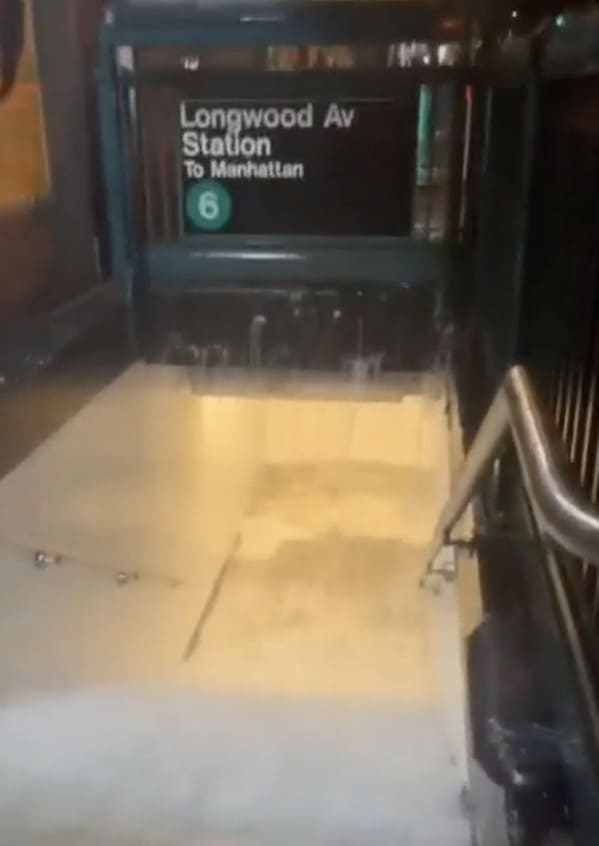 Instagram
22. This bus driver got riders to safety but not before the bus filled with water.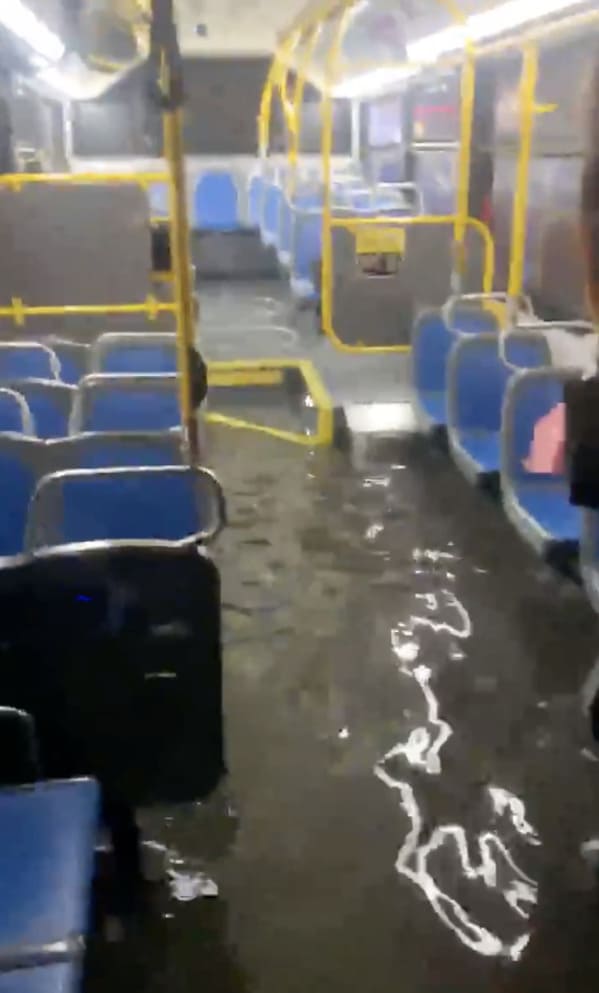 Twitter
23. My favorite scene from Titanic.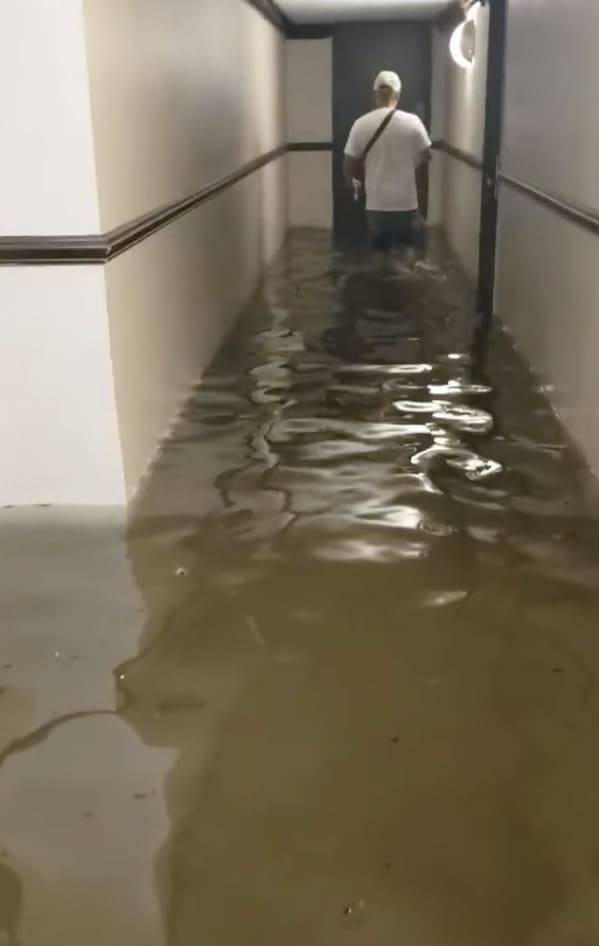 Facebook
24. Yonkers is bonkers.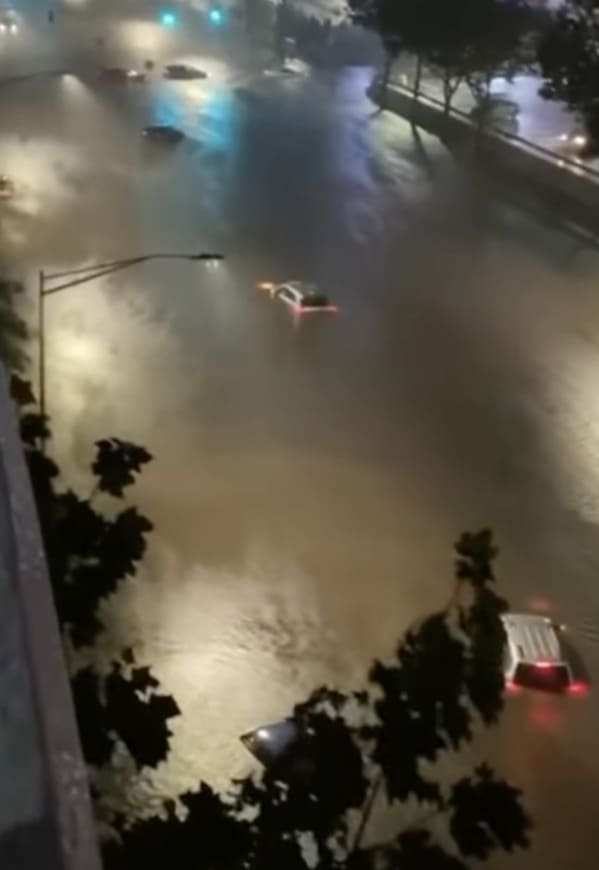 Facebook
25. Hallway in Manhattan apartment flooding.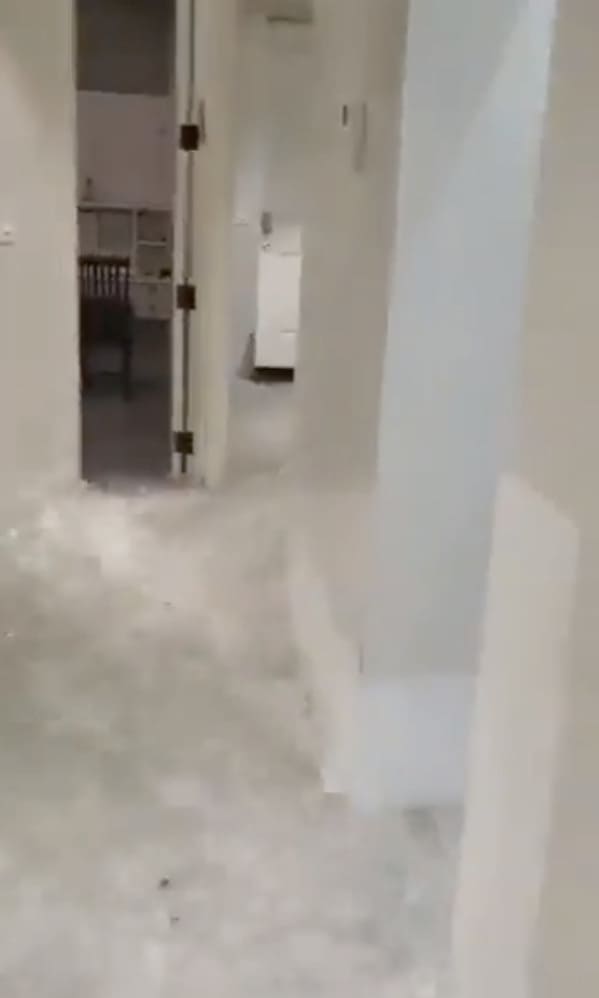 Twitter
26. Found a cool bar in the neighborhood.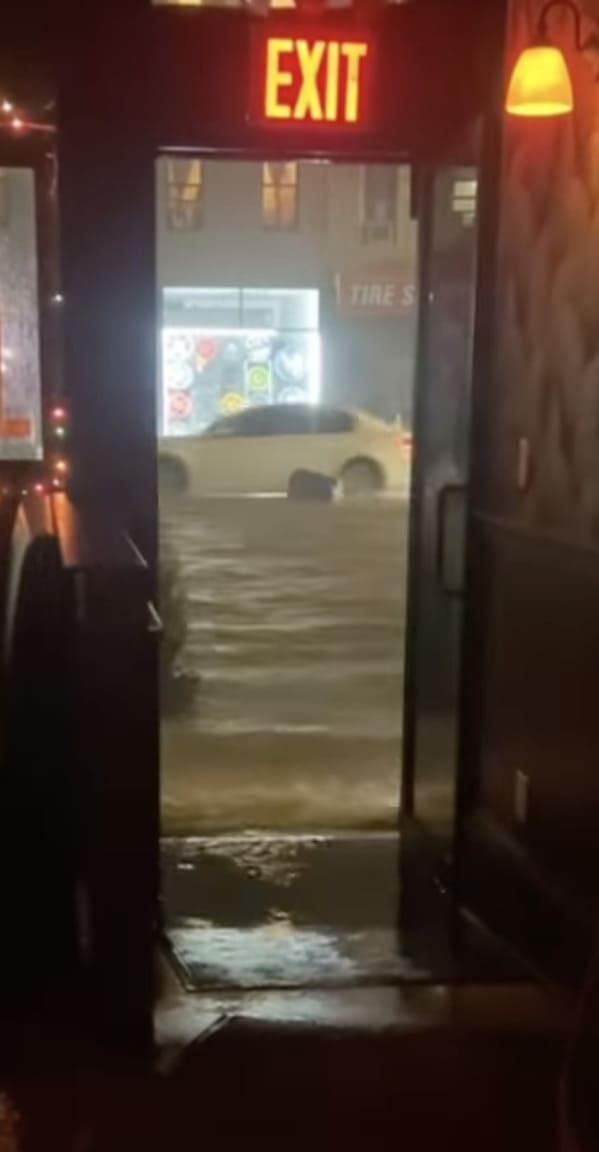 Instagram
27. Who orders food delivered at a time like this? Rude.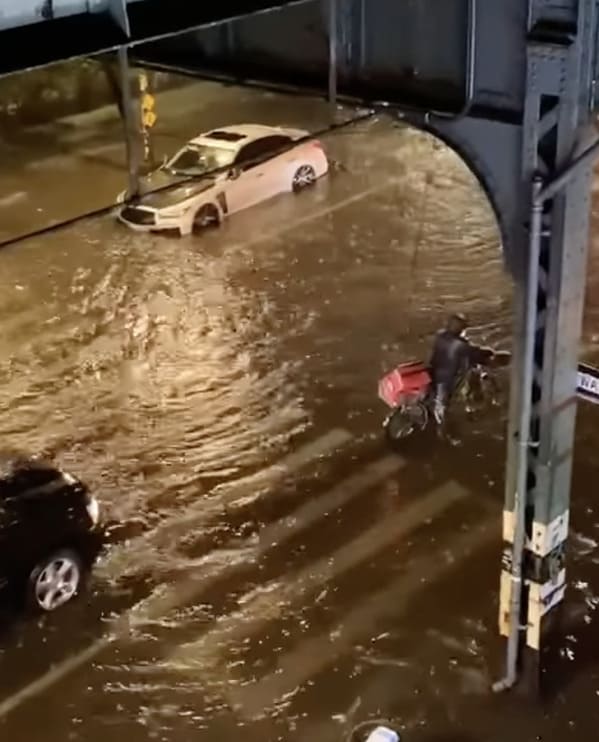 Instagram
28. Another Park Slope gem.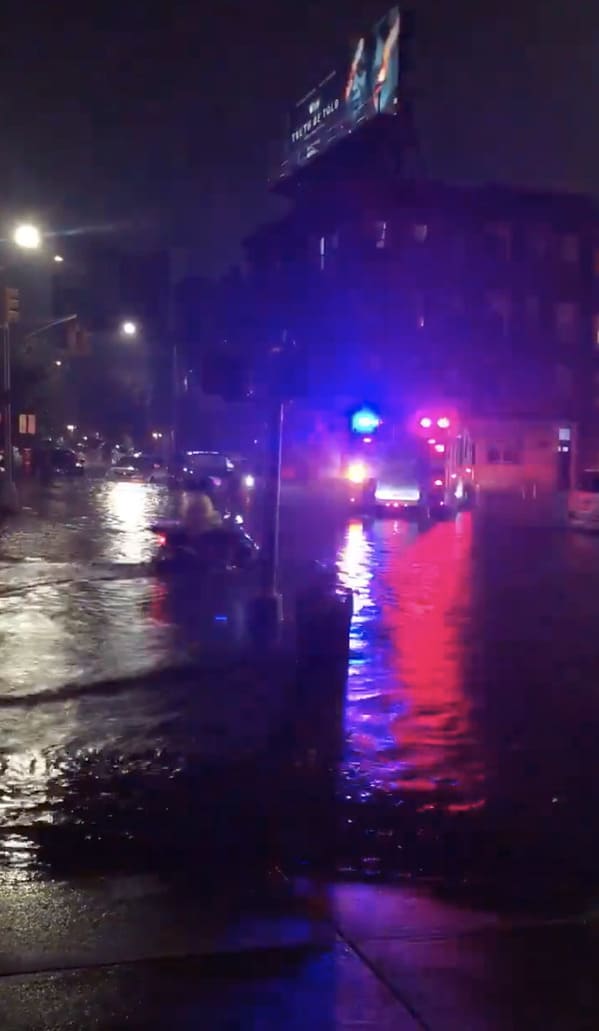 Twitter
29. Is outdoor dining still on tonight?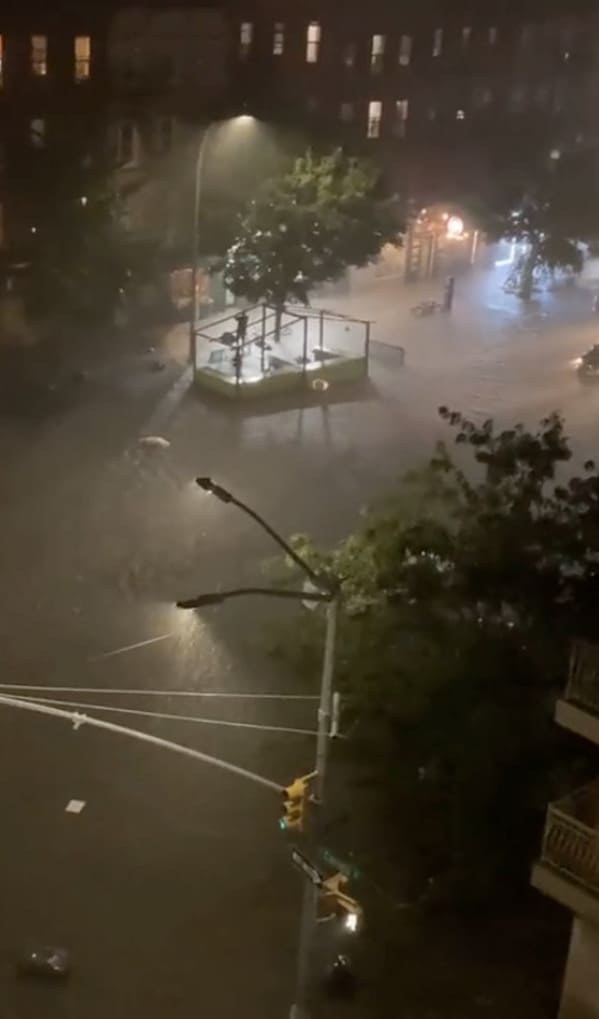 Twitter
30. My old neighborhood of Park Slope is under water. Maybe rent will be affordable again soon?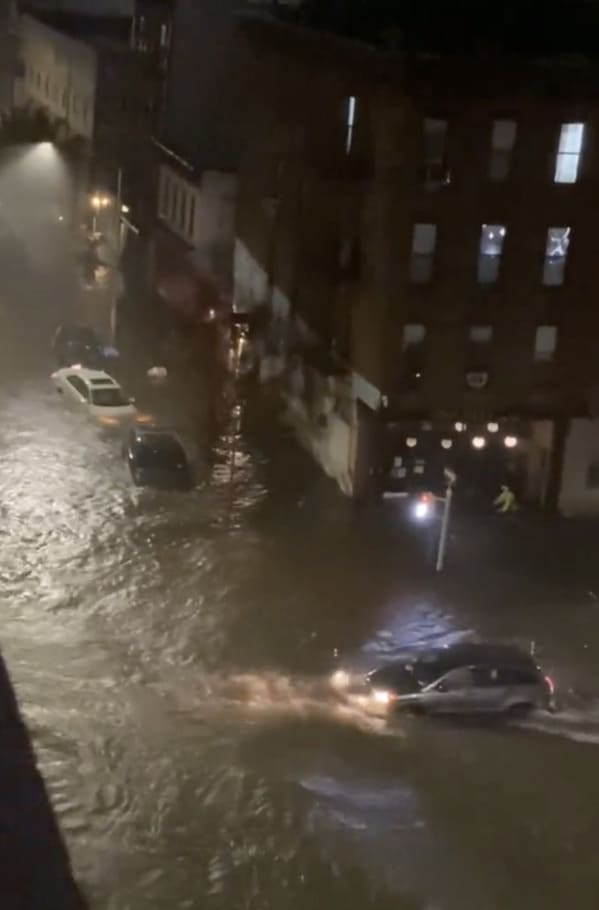 Twitter
31.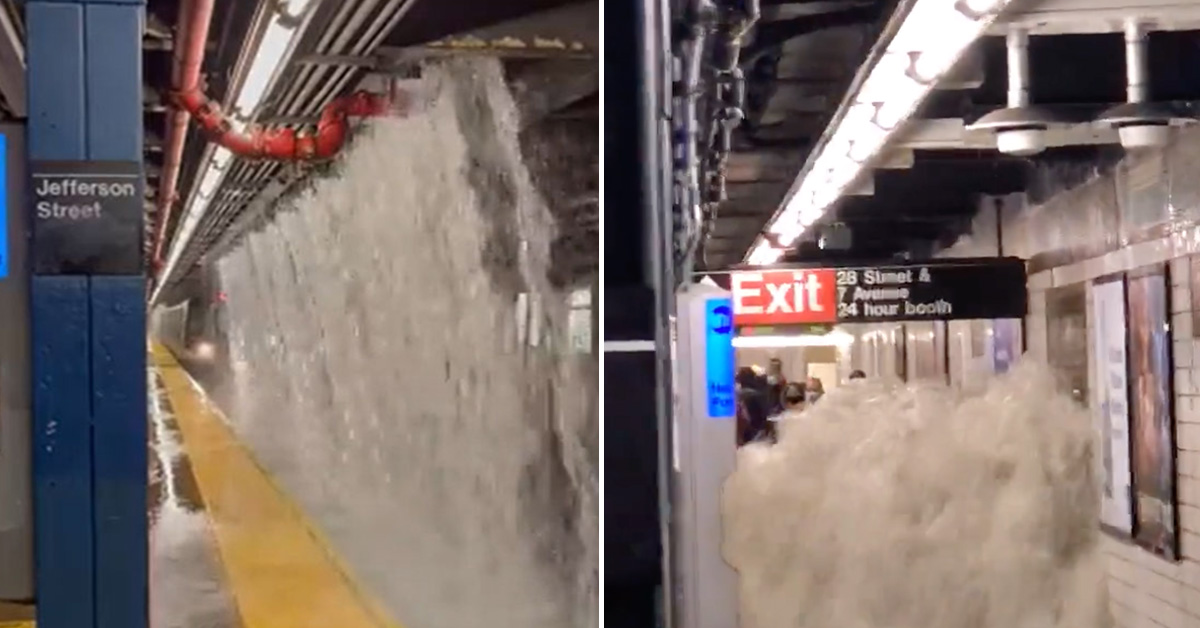 32. Can't take subway home and you can't drive. Guess you live wherever you are.
33. They could still play!
34. The garbage flood is normal.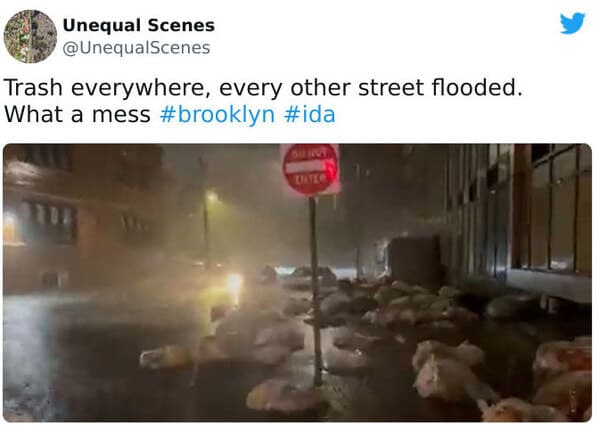 35. You can make it if you run fast enough.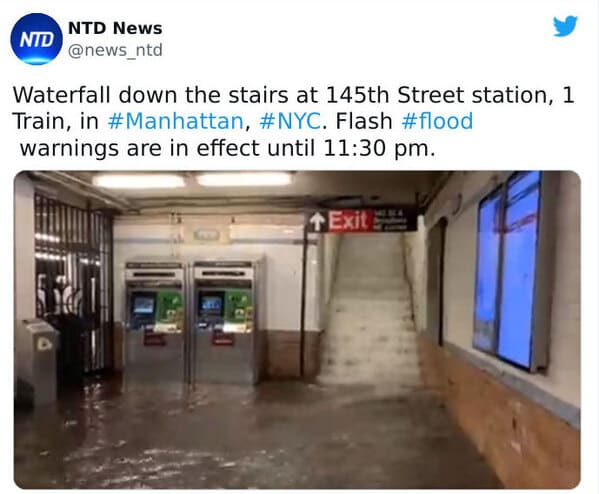 36. You're not supposed to drive through it like that.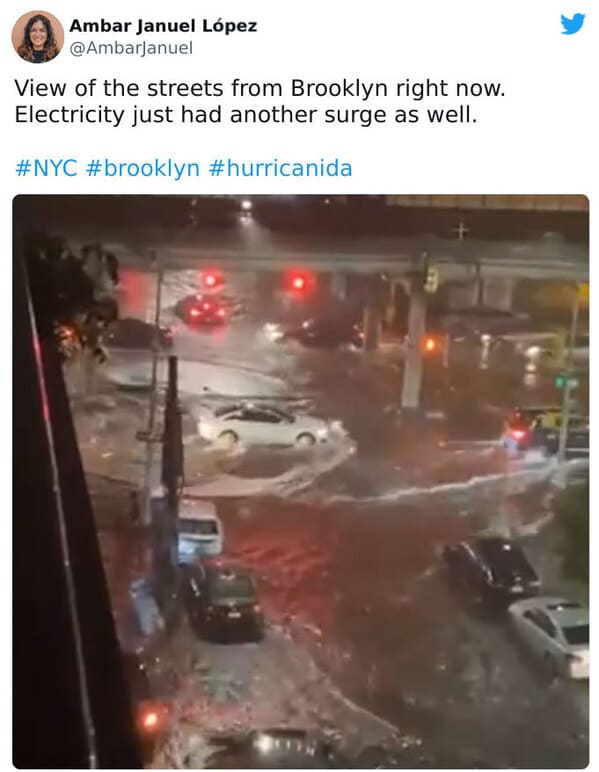 37. The pizza rat is dead. He drowned.
38. Climb a bike to safety.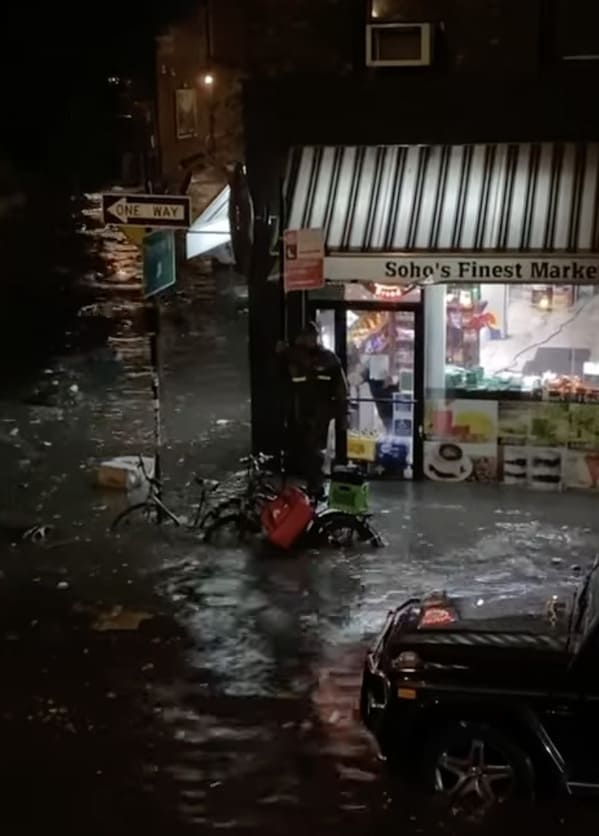 Instagram
39. The airport is flooded.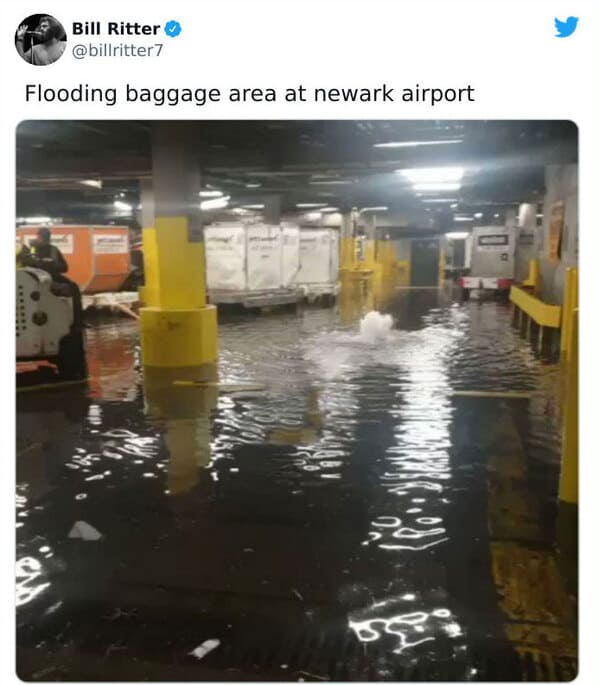 40. Call the super!