It's hard to find a work-life balance these days when people share more on social media than they used to, but their job is still stuffy and overly professional.
Recently a woman asked on Reddit if she was an asshole for talking about a coworker who was later fired for having an Onlyfans account.
A lot of people are saying the poster is not at fault here, but I think the author is downplaying what happened. They seem upset that the coworker would even suggest they make an account and are trying to justify themselves. What do you think?
1.

2.

3.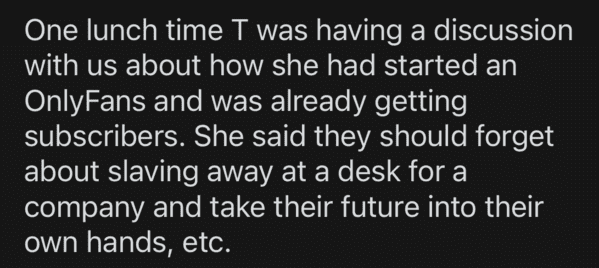 4.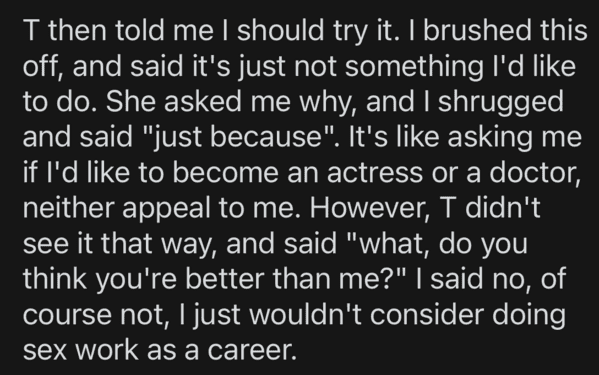 5.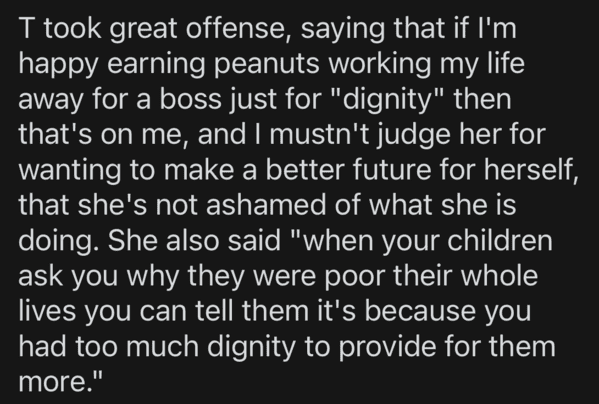 6.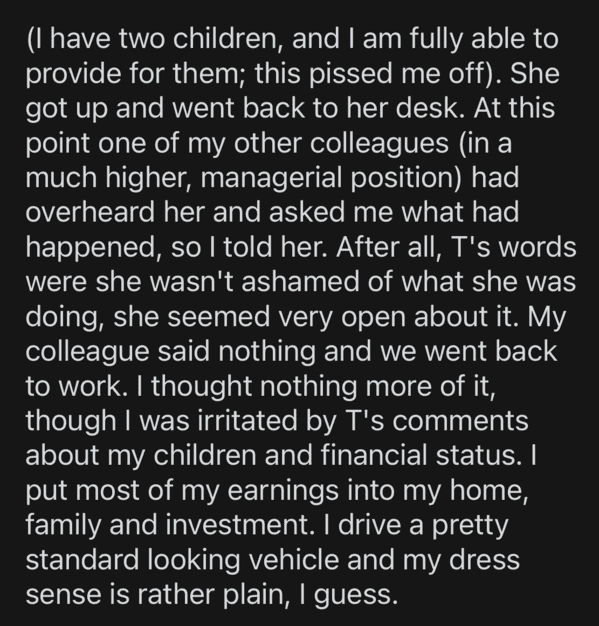 7.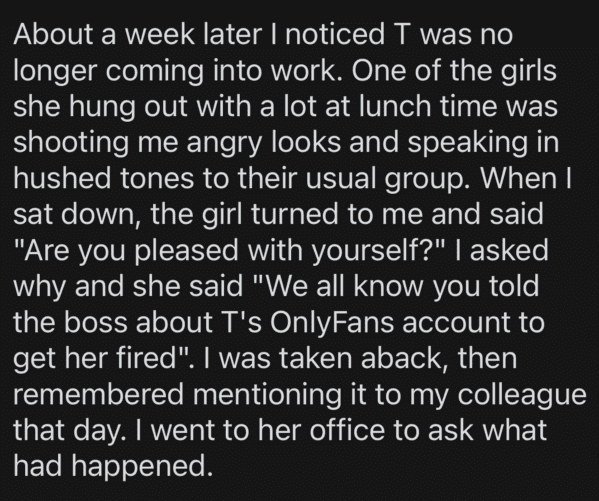 8.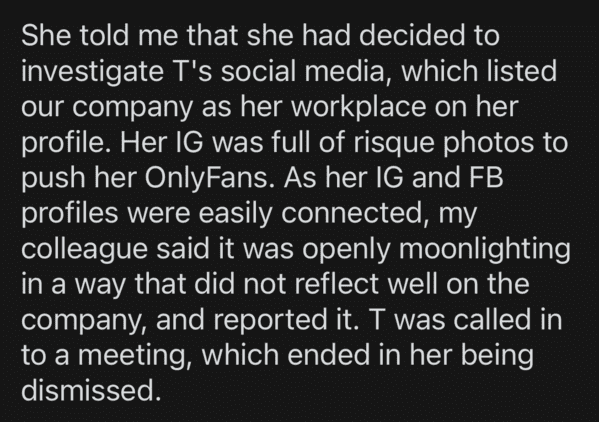 9.

---
You may or may not also enjoy these high-quality links:
Credit cover image: Karley Stokes Instagram (KARLEY STOKES .01%)