When it comes to the safety and well-being of a loved one, some folks will do anything to ensure that everything is okay.
Take this story of a man who thought his fiancé was missing after not coming home all night. He tried everything from calling their cell phone to calling nearby hospitals to see if they'd been checked in. To no avail, they decided to call the police.
By 2 AM OP Decided To Call The Police To See If Maybe There Had Been An Accident
Now OP's fiancé is mad at him for having called the cops in the first place saying he overreacted. So now he's asked Redditors in the AITA community if he's wrong for calling the police.
Here's What They Said:

OP Explains: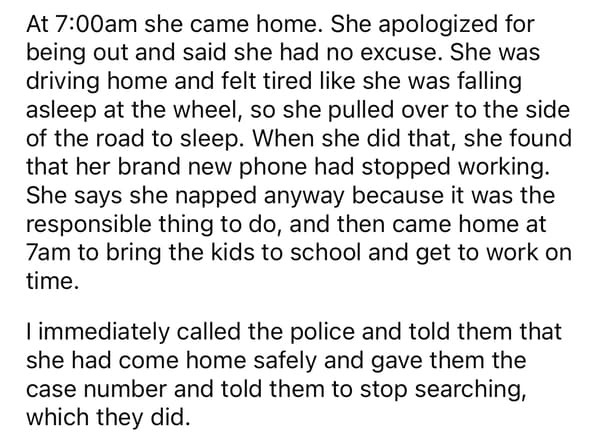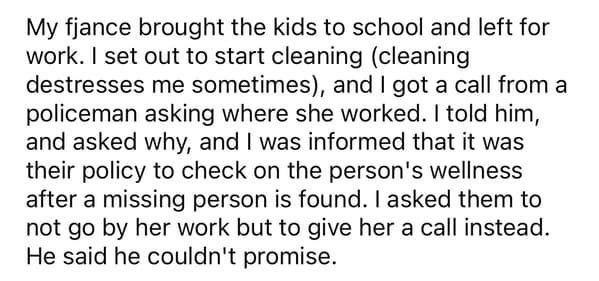 Commenters Sided With OP Saying NTA. Many Doubt His Fiancé's Story. Here's What They Had To Say:
1.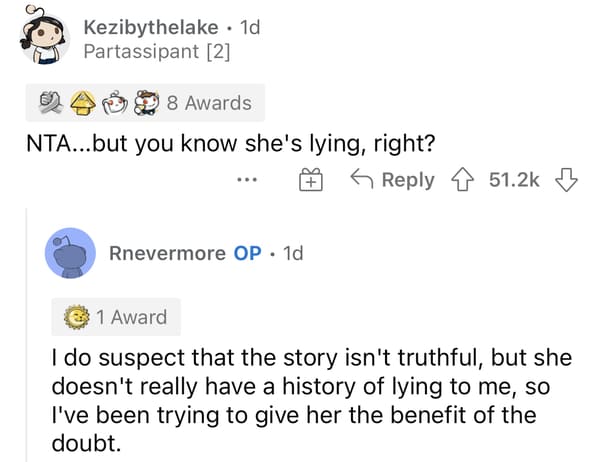 2.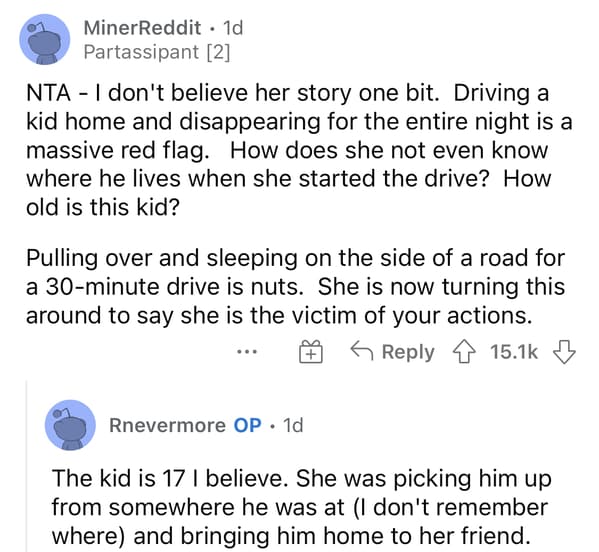 3.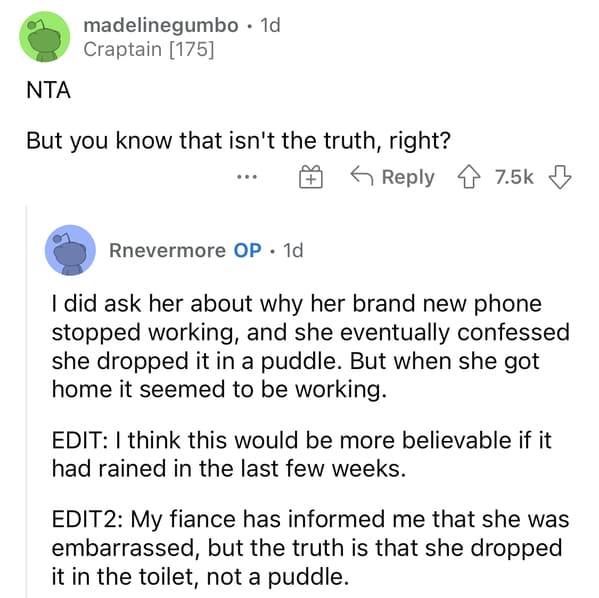 4.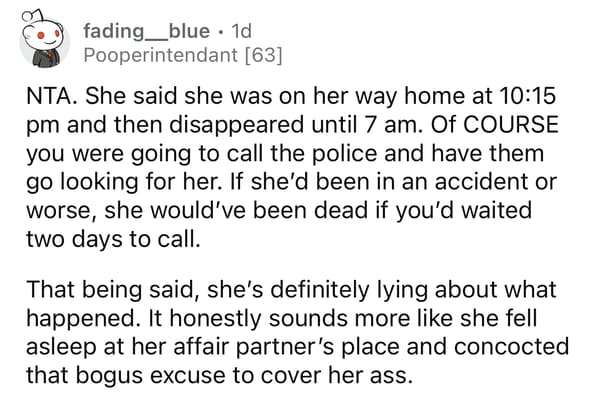 5.
6.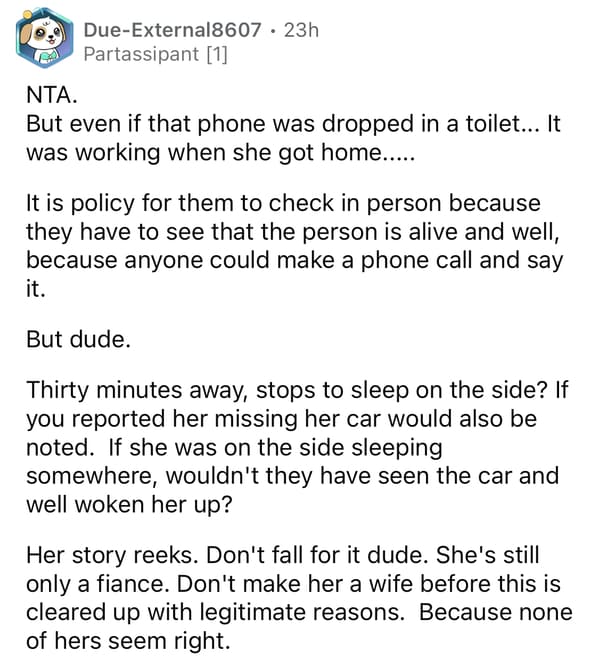 7.
8.
9.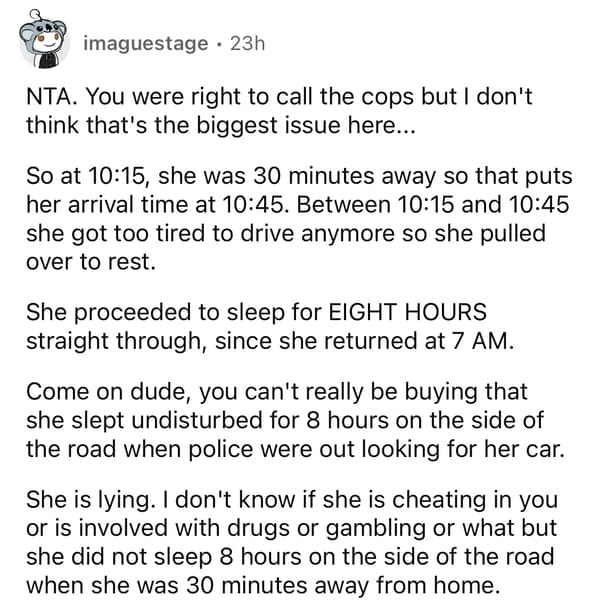 10.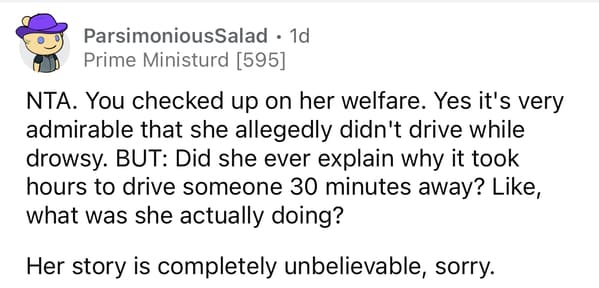 11.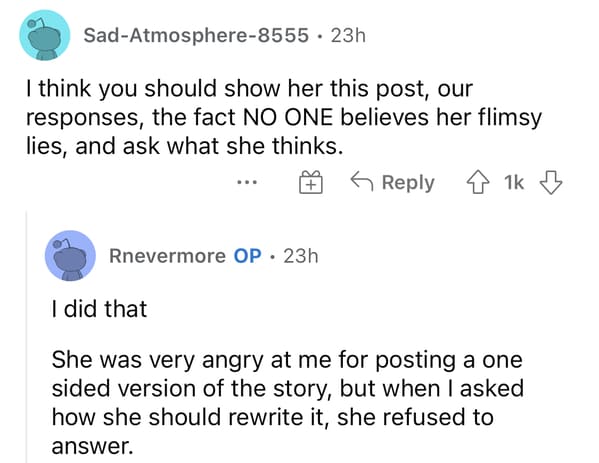 12.