The bond between me and my cat is unbeatable.
I would pay at least an extra hundred bucks a month on my phone bill to be able to text her and let her know I would be home soon when I miss her. It's not healthy, but it's pretty normal among pet owners to have a super attached relationship like we have. I'm sure no one would be surprised that I would easily pick my pet over my partner if it came down to it.
People on Reddit are answering the question, "People who were made to choose between your pet or your partner, how did your ex react when you chose your pet?"
You might notice they didn't leave any room to say the person chose their partner. Yeah, we all know that's never going to happen.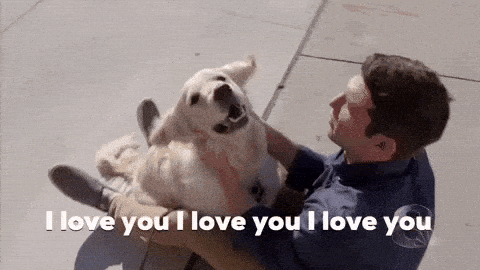 ---
1.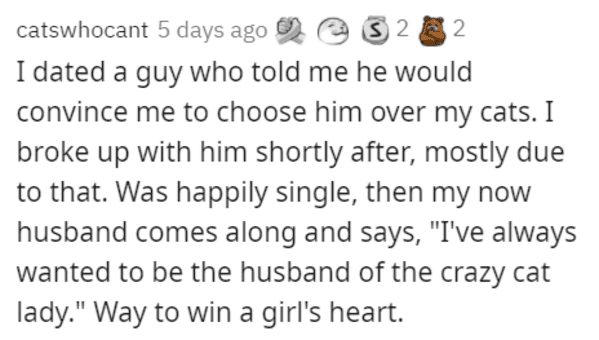 2.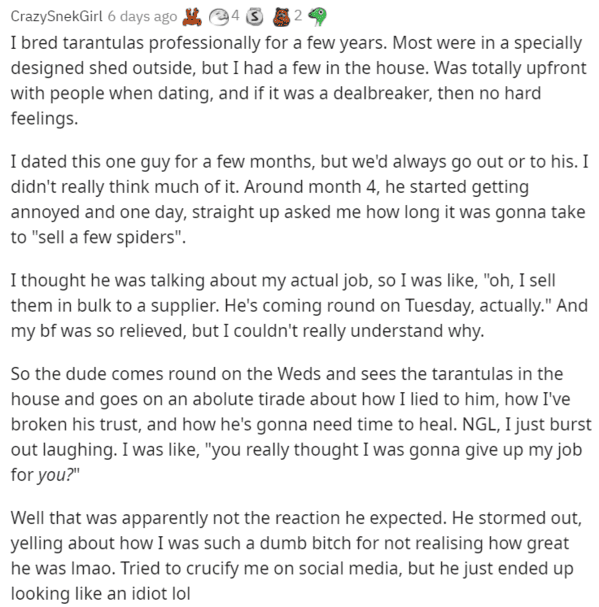 3.

4.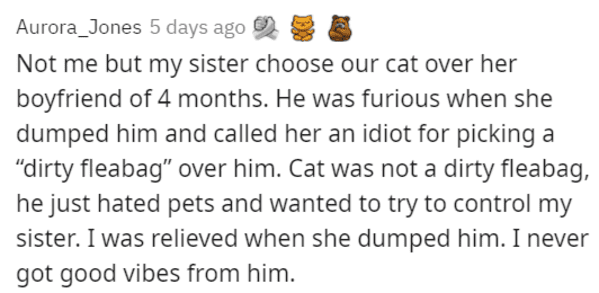 5.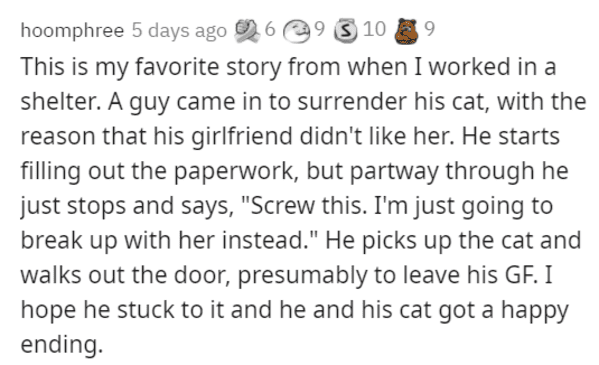 6.

7.

8.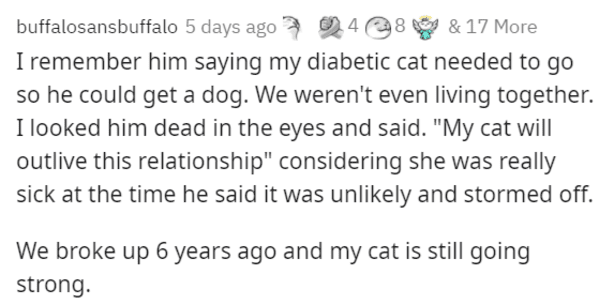 9.

10.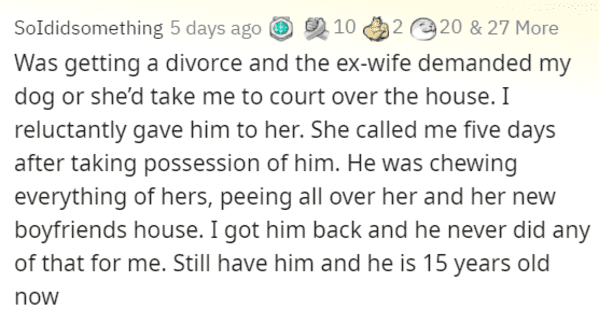 11.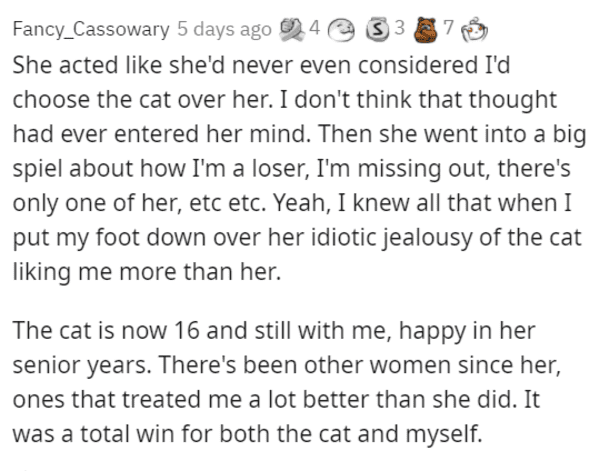 12.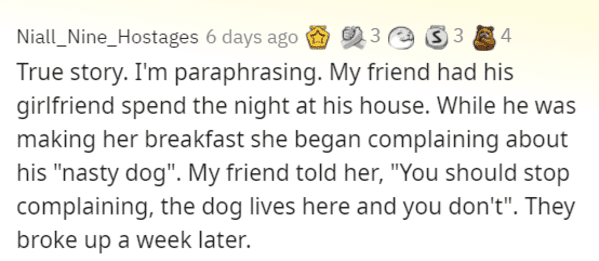 13.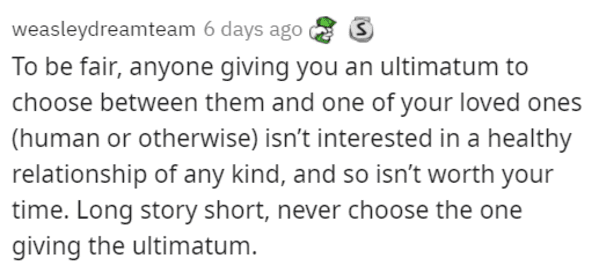 14.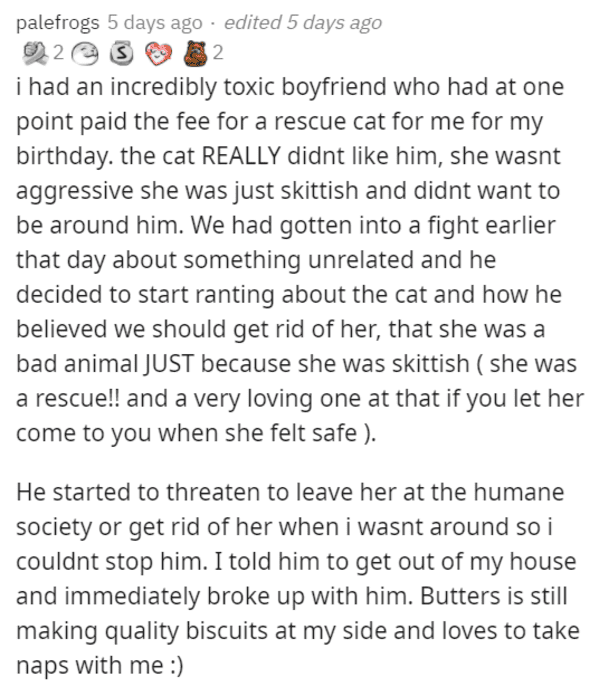 15.
16.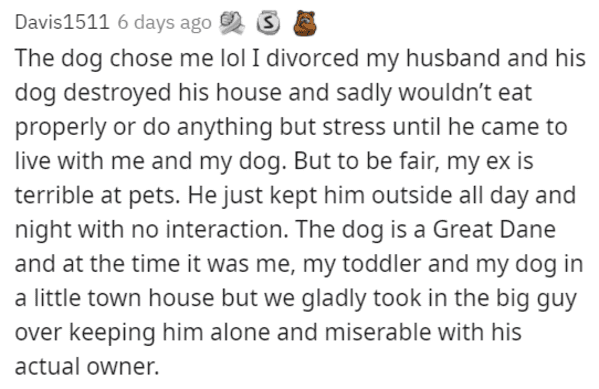 17.
More in Pets: