Listen, I will NEVER criticize brides & grooms for trying to save a buck or for throwing a giant middle finger up at the entire wedding "complex"…. unless they're one of these 18 jerks who went about bucking the system in the absolute WORST ways possible. Yeah, fine, weddings are expensive, but Jesus Christ, you don't have to turn into a total jerk.
Let us know in the comments which bride or groom is the worst corner-cutter.
1. You pay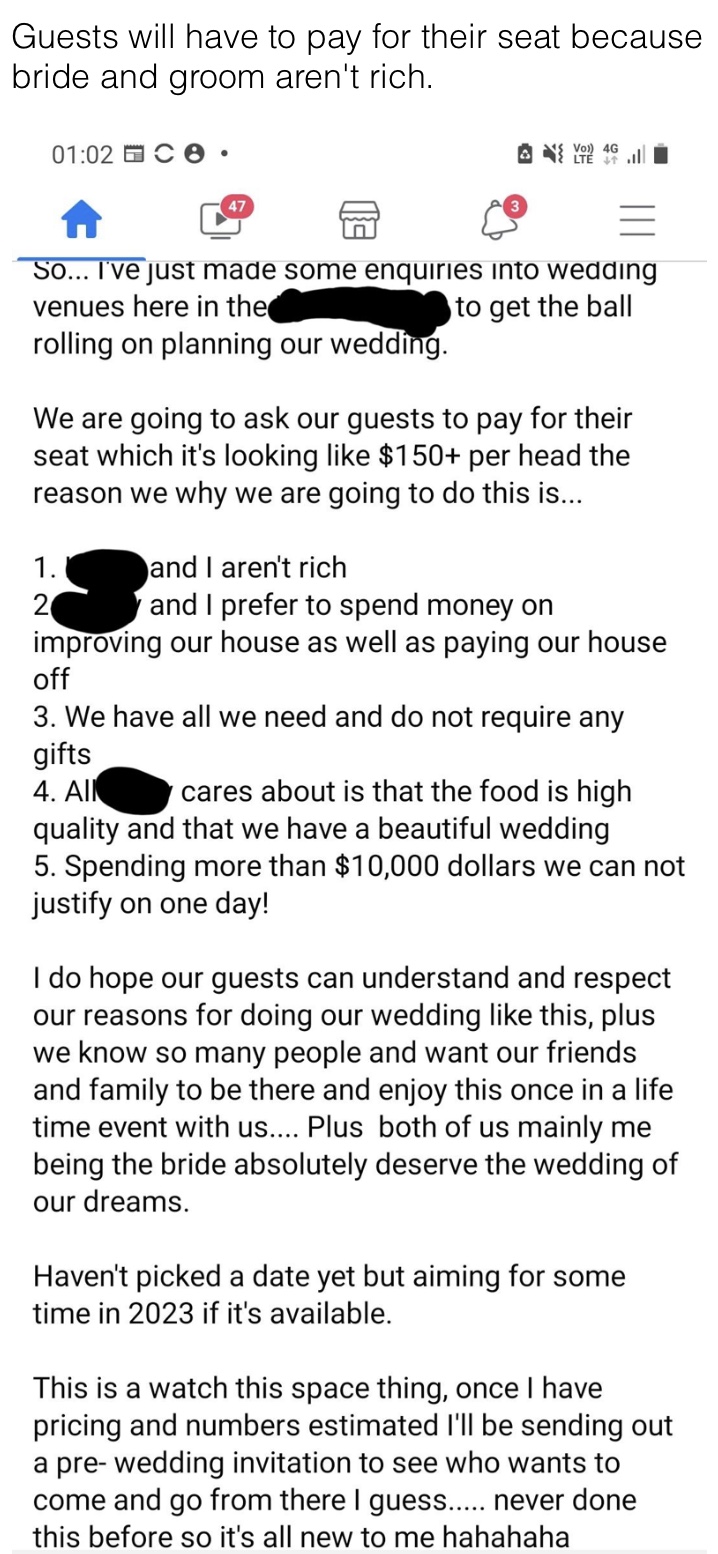 2. Alt plan: cheaper wedding?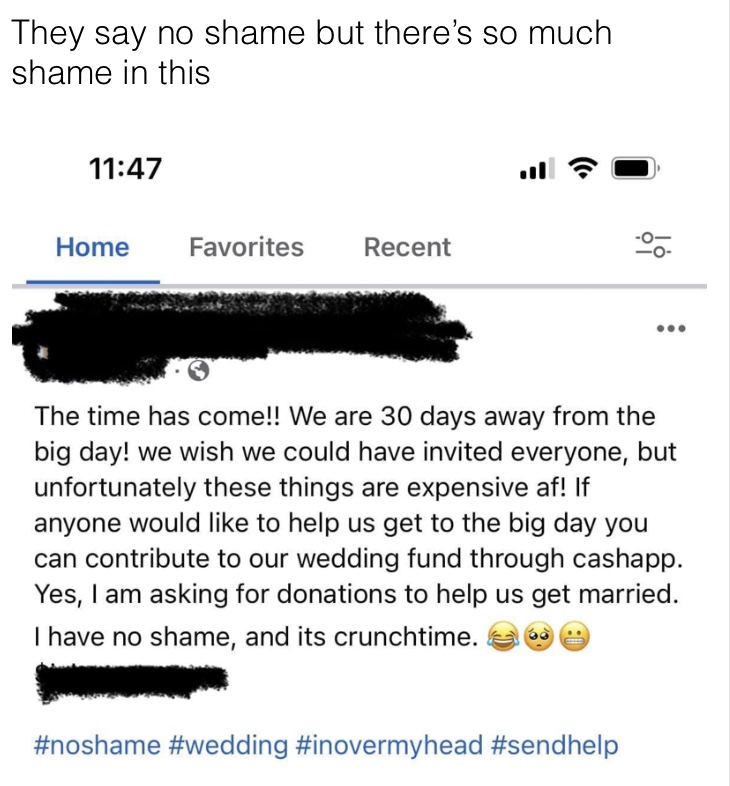 3. Sit on the floor
4. APPLICATION FEE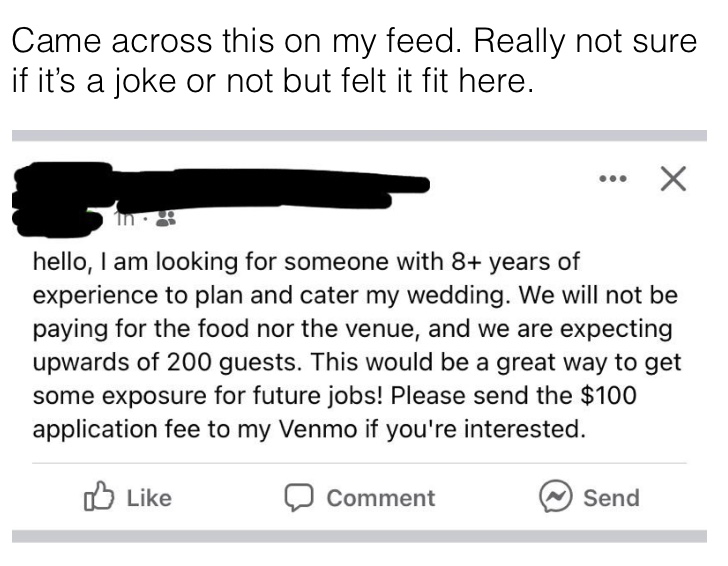 5. Yuck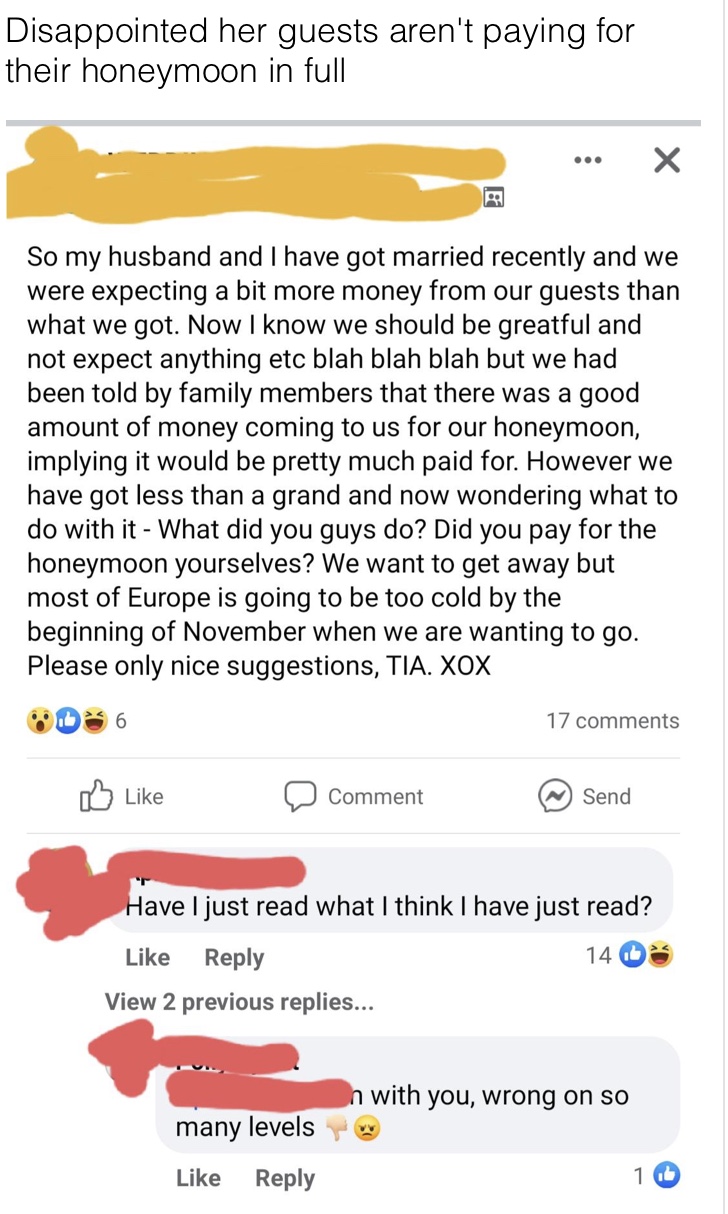 6. Aaahhhh, exposure.
7. I like her mom.
8. What do you do with the money?
9. *headdesk*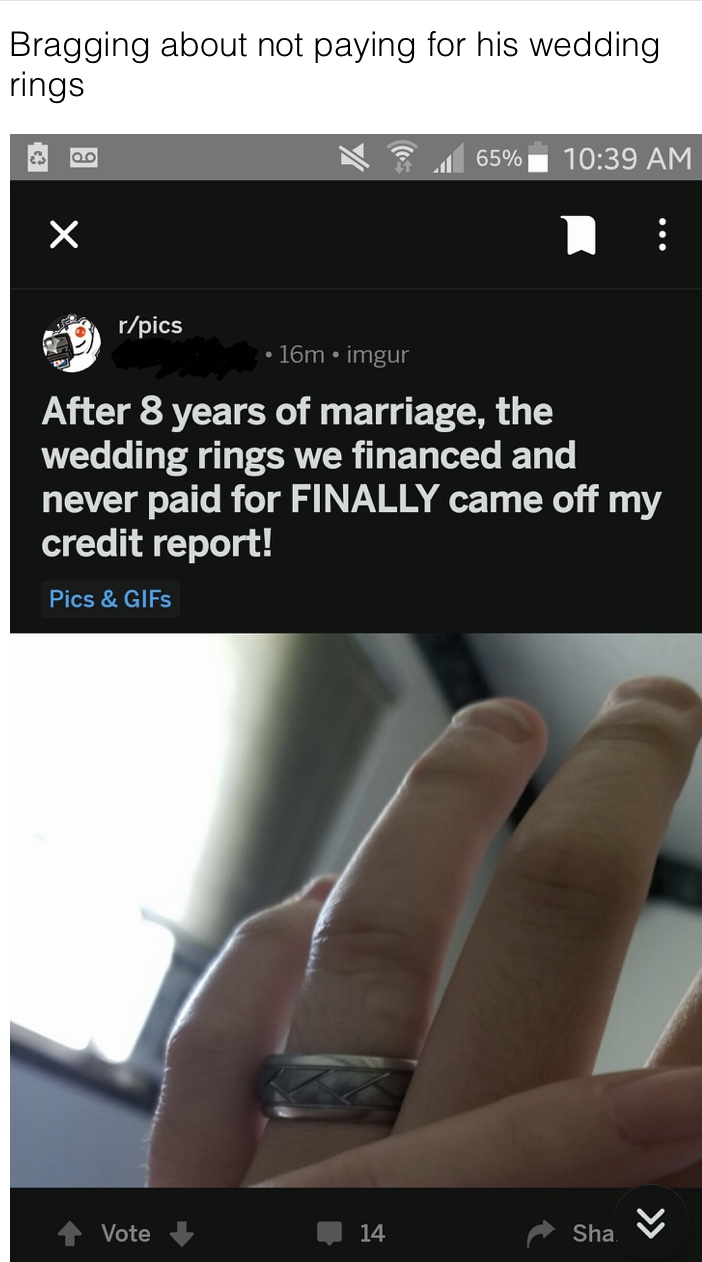 10. WHAT
11. Free stuff makes me crazy
12. Pay to be in a wedding
13. Nope
14. Pay for us
15. You're not invited but gifts please
16. Eight HOURS
17. Good luck