A swim instructor from Southern India shared a horrific exchange she had with a single mother who demanded that the teacher give her child a free lesson … immediately.
The post appeared on Reddit in the "Choosing Beggars" subreddit, posted by u/pretent_its_witty. The entire exchange is absolutely bonkers.
We learn that u/pretent_its_witty is offering free swim lessons and "Aunty" (a common term of endearment for older people in India) texted her to ask for OP to teach her son. OP explained, "I was going to see her kid at least twice a week at the swimming pool (when I agreed in the beginning). And I need to save the number of guardians of kids I am teaching."
But we also QUICKLY see that this mom did not deserve a single shred of respect. It gets crazy so fast… And the kicker? The lessons are f-ing free.
The full exchange is long and below.
Right out of the gate, the mom demands speedy replies — WHILE OP IS AT WORK. OP explains that she won't be taking students today regardless.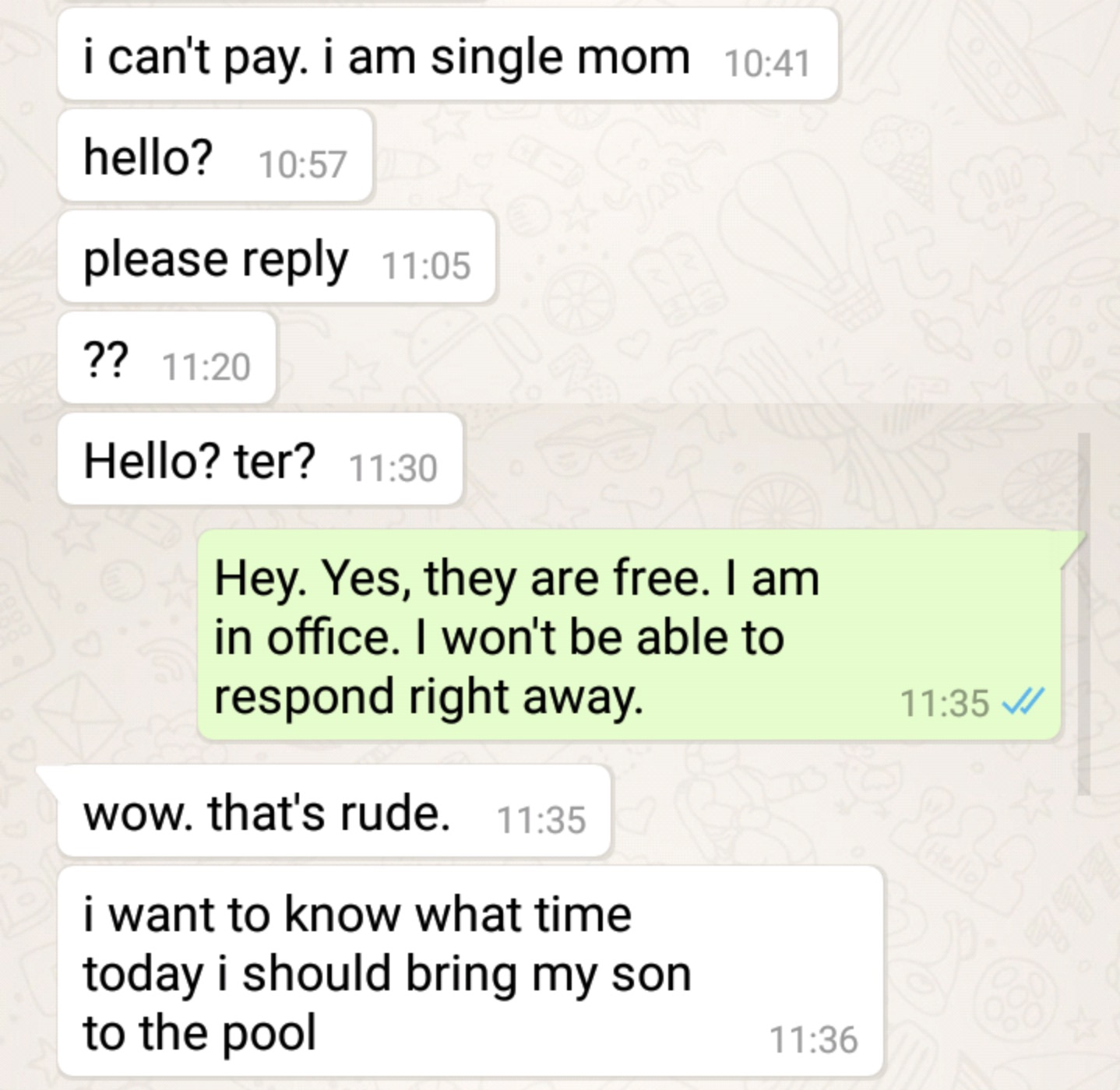 Does the mom back off? No, no she does not.
The mom demands OP change the normal swim time and teach today anyway. OP says, again, no, because she is working.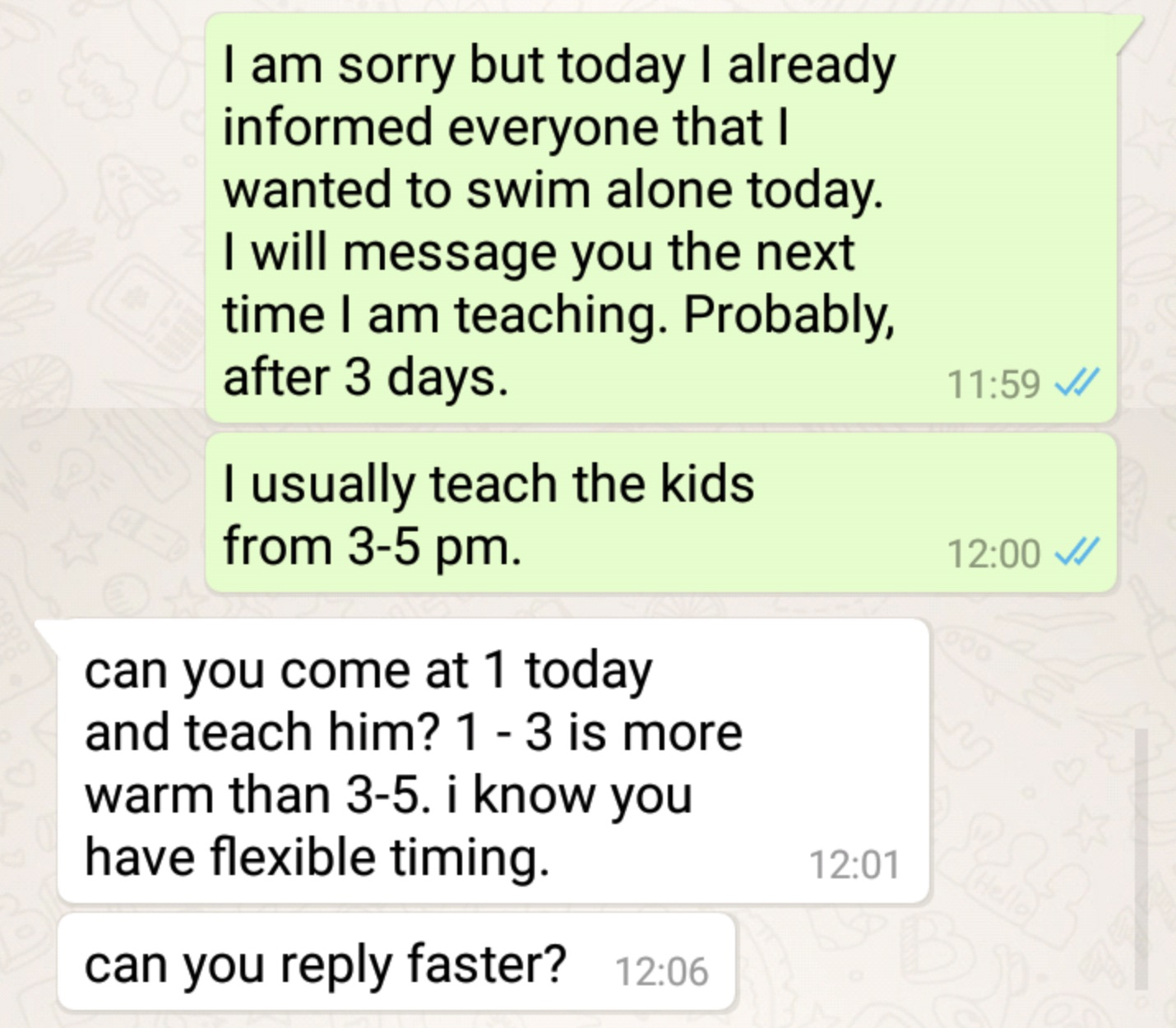 Did I mention these are FREE LESSONS?
The mom THEN says that OP should teach her son for free today because "those brats" — OP's other students — got free lessons for longer.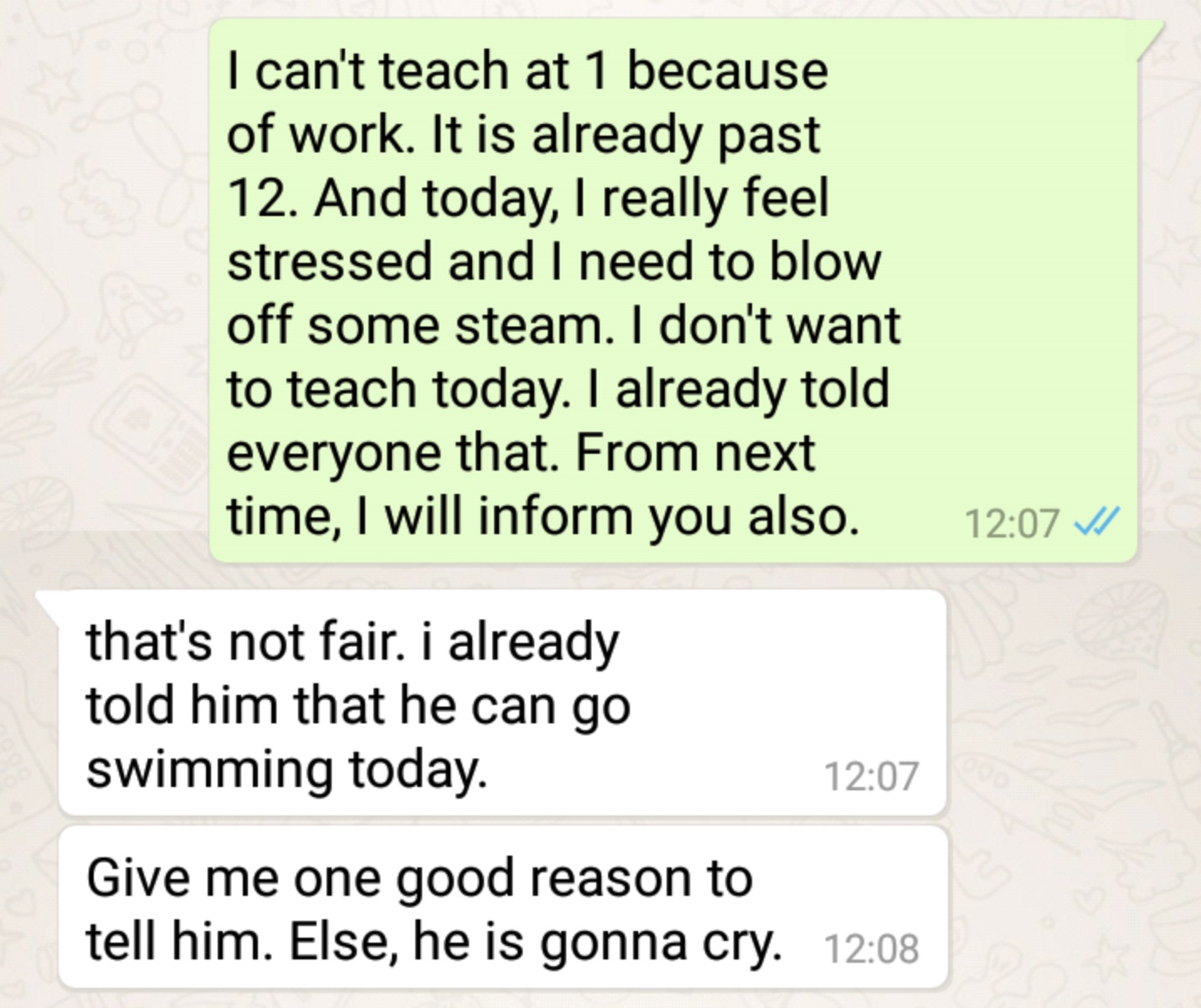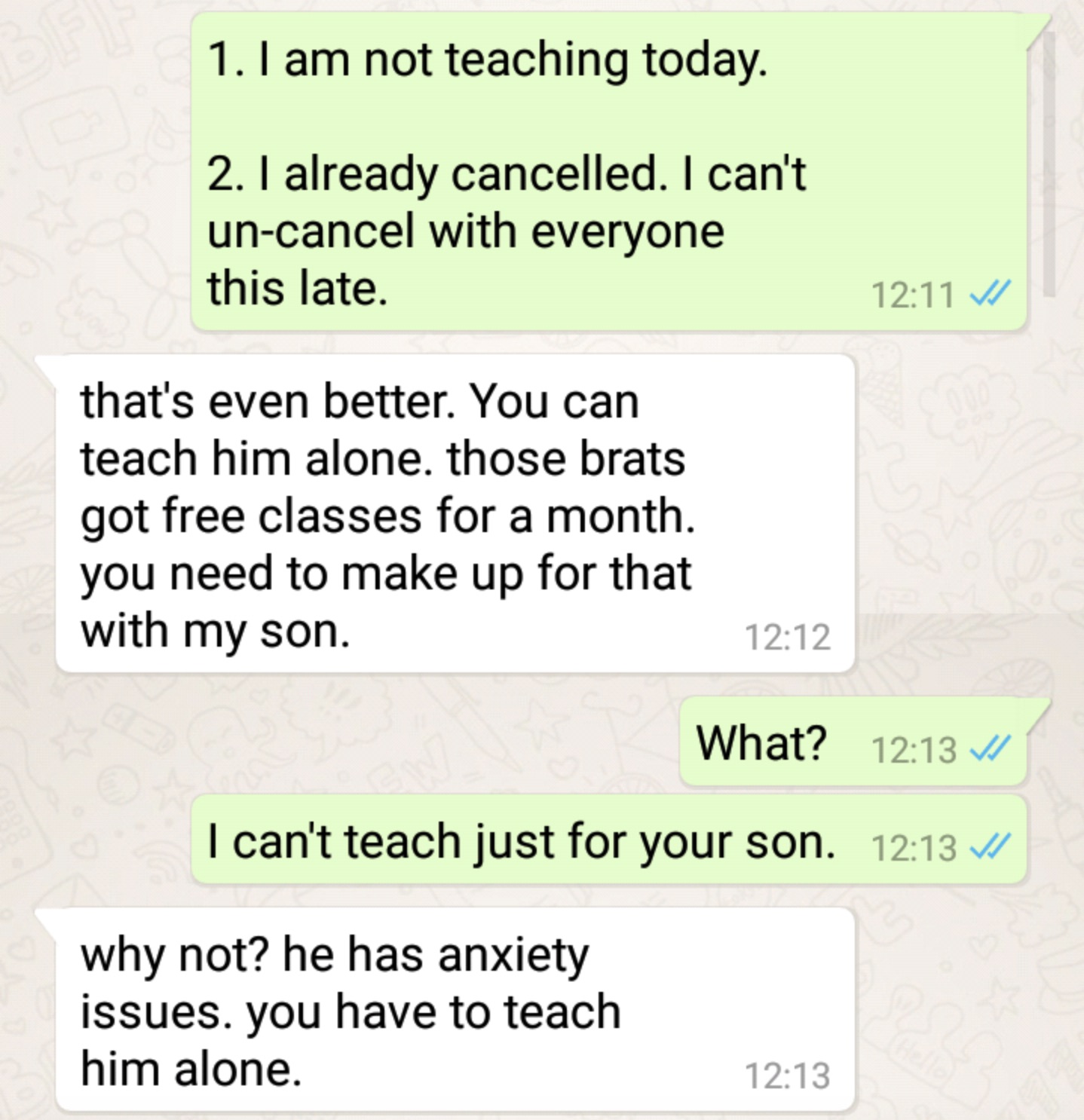 OP is rightfully confused and at this point, she tells the mom she might be best with a different instructor.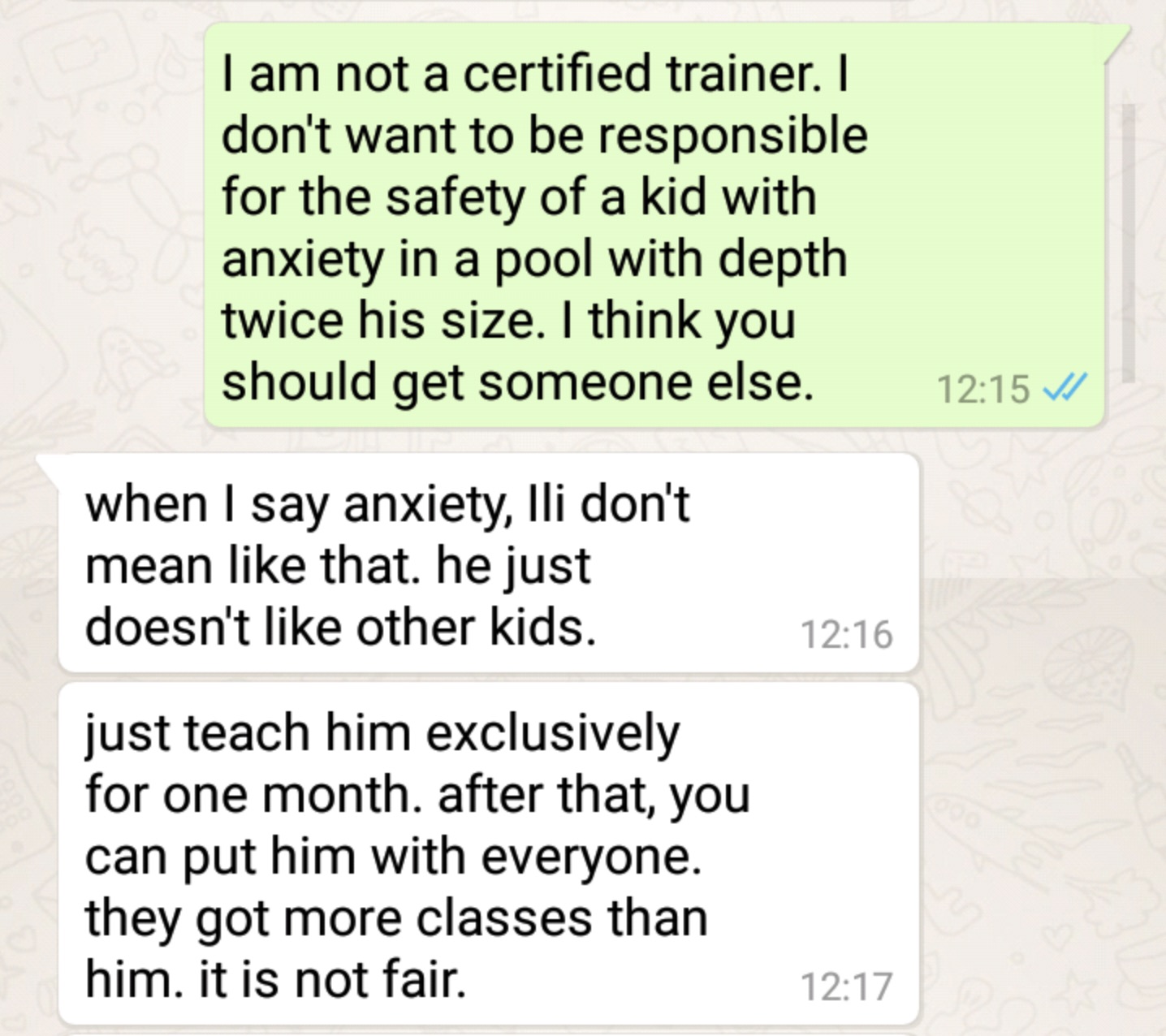 OP tries one more time to say no — she won't teach anyone exclusively, she won't be swimming daily, and she won't be teaching today.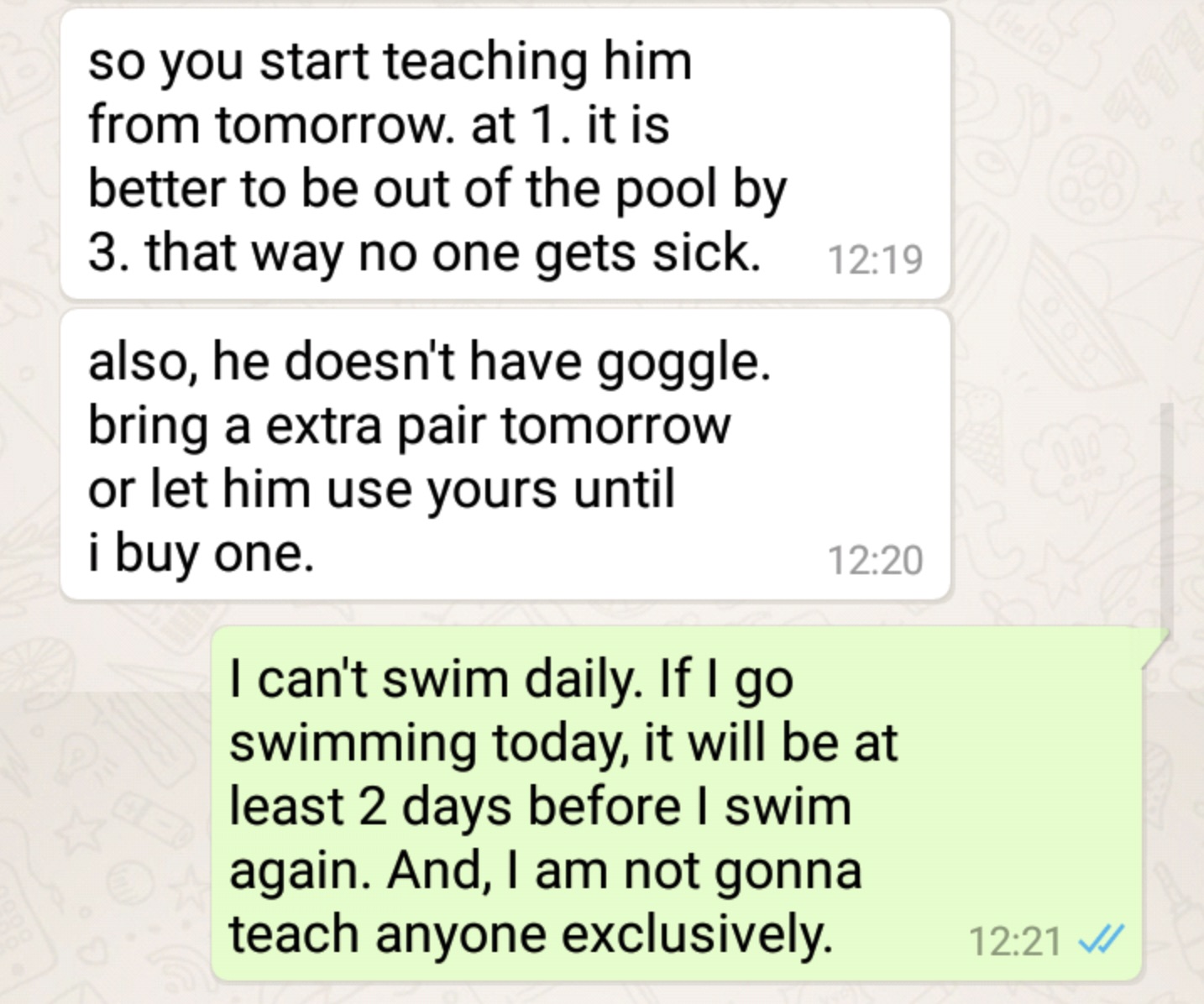 And WOOF, the mom loses it.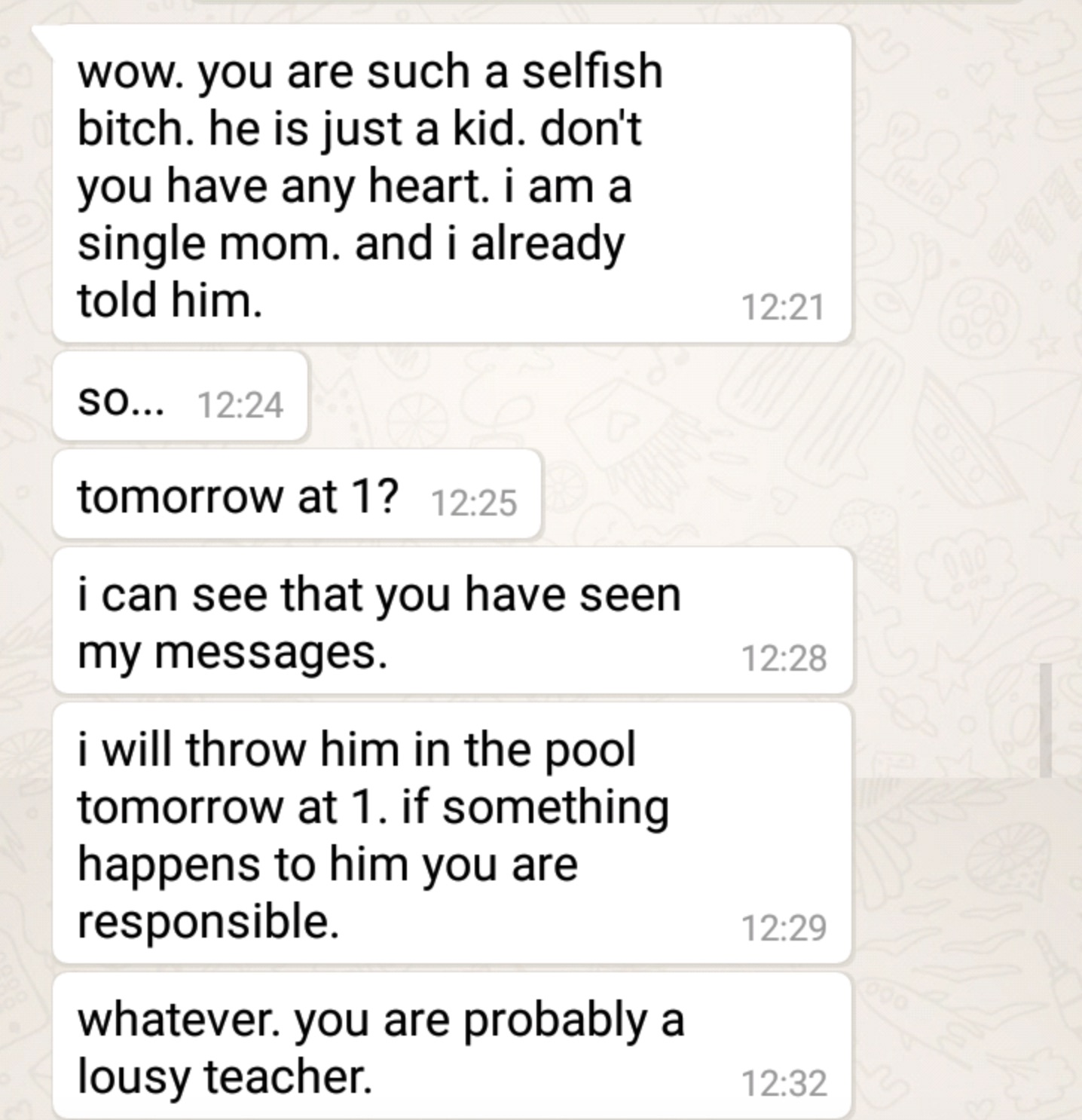 She calls OP a "b-tch" and writes an actual essay screaming about how her son "doesn't deserve this" and other absolutely sheer insanity.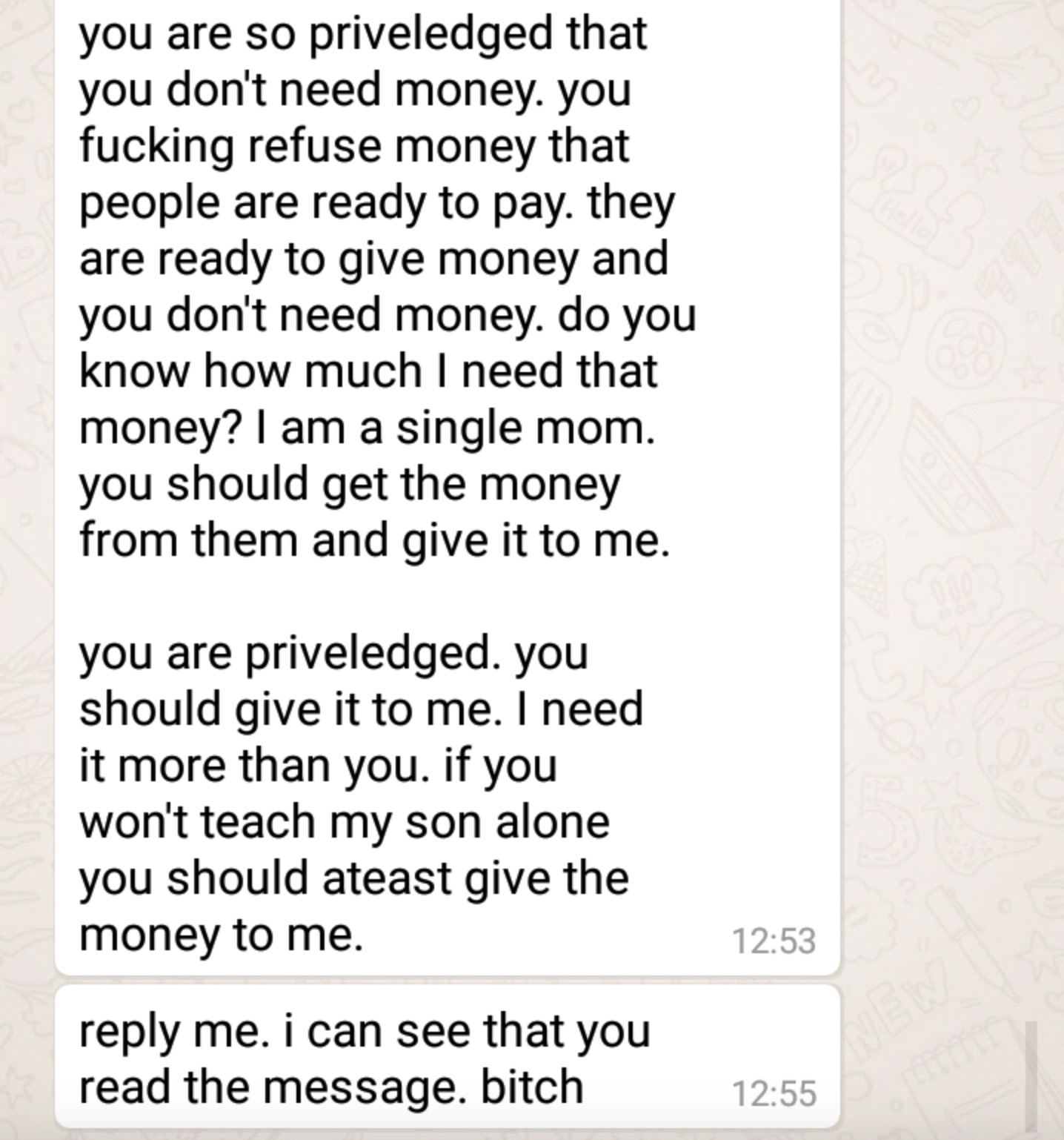 I'm exhausted just reading it. Hopefully OP stuck to her guns because, hoo boy, it looks like she dodged a serious bullet!