I speak from experience when I say that some parents will try to lean on ANYTHING to get a discount. I work as a private tutor and I've had a mother attempt to play on "I thought you cared about my kid" to get a free session and y'all: that never works. My work is work; it's a job. And regardless of how much I may care about your child, he or she is not MY child and I don't do freebies!
Seems pretty simple, right? Well not to these 19 fools!
1. So you hate kids.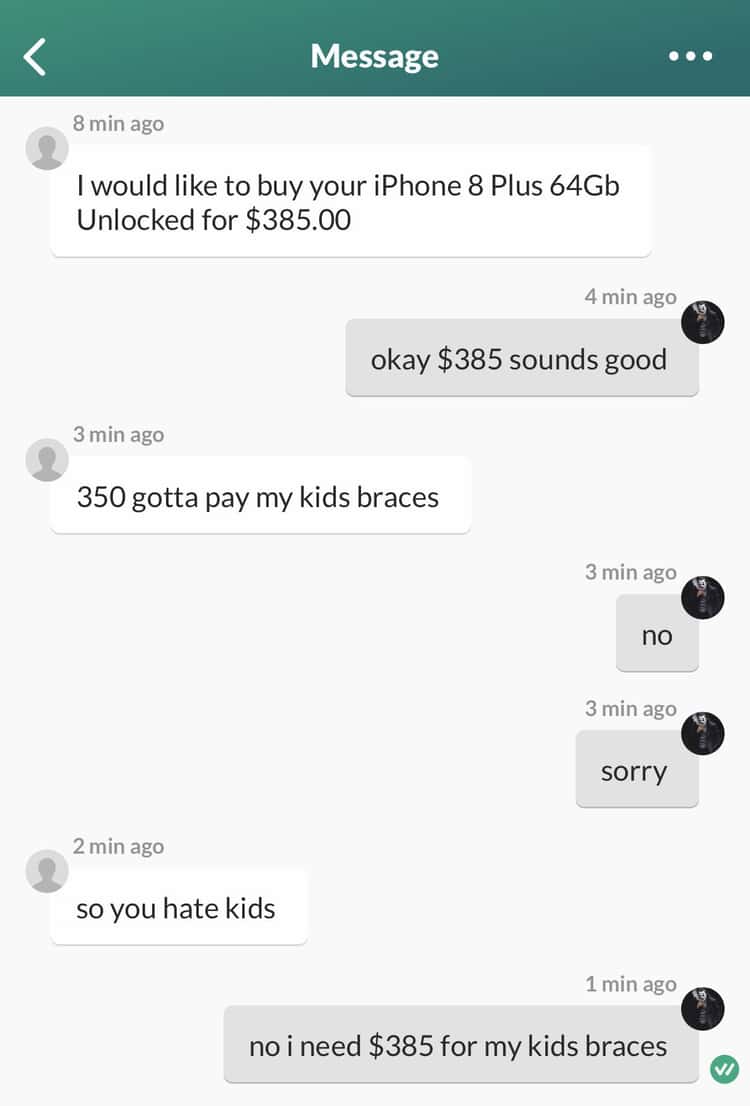 2. I can't even wrap my mind around this story!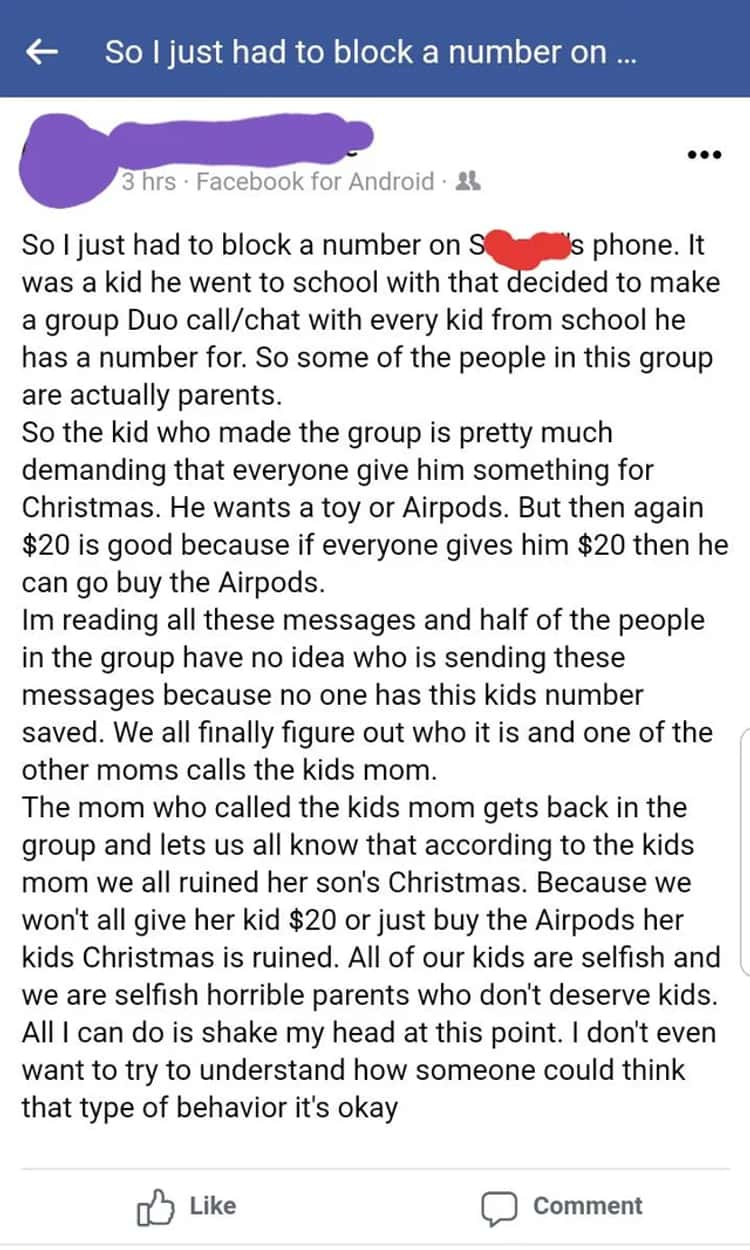 3. Is the sweater made out of $45?


4. The accusation of being selfish at the end is comedy gold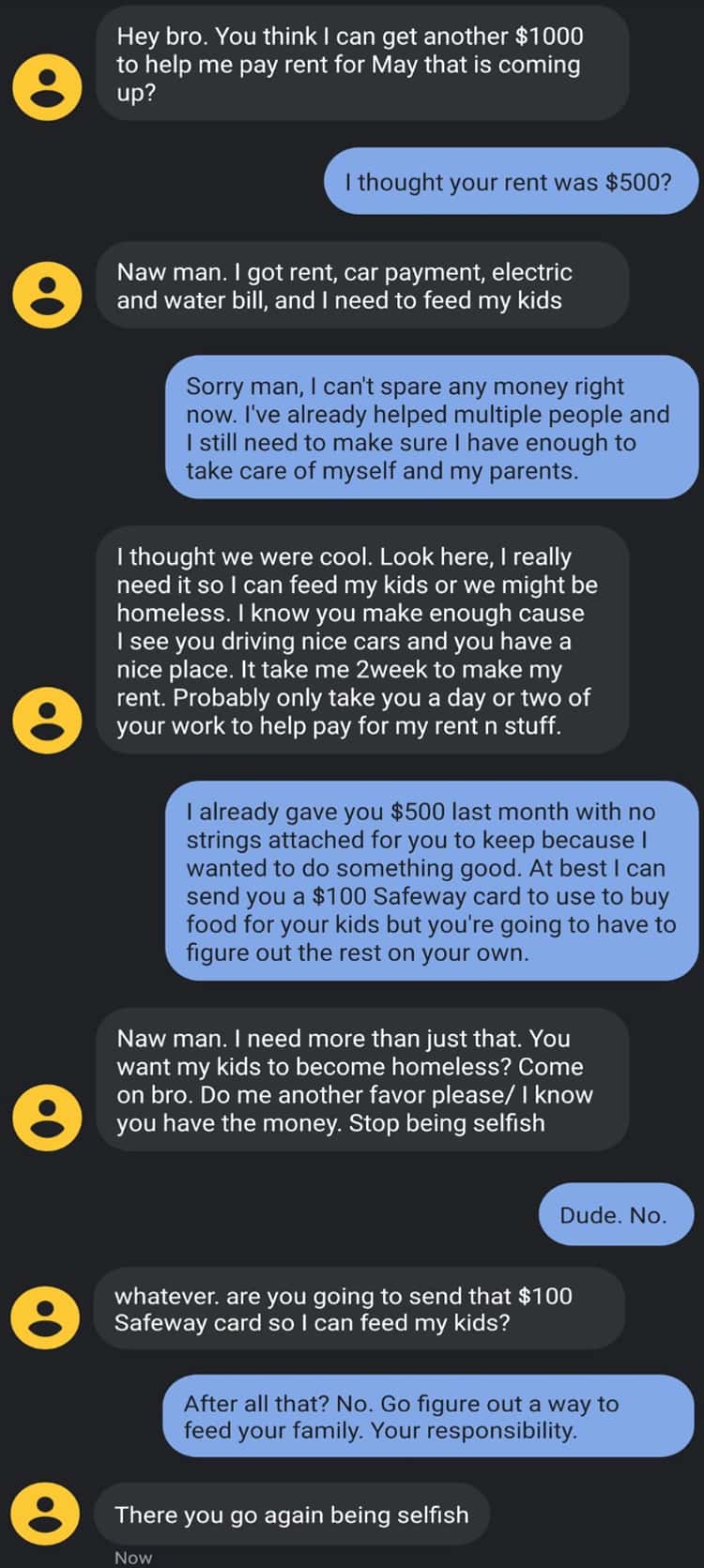 5. Ah, this nugget. The swim teacher.

6. No commissions

7. Probably not gonna happen, Bub


8. Free for a birthday

9. No, you can't have my DOG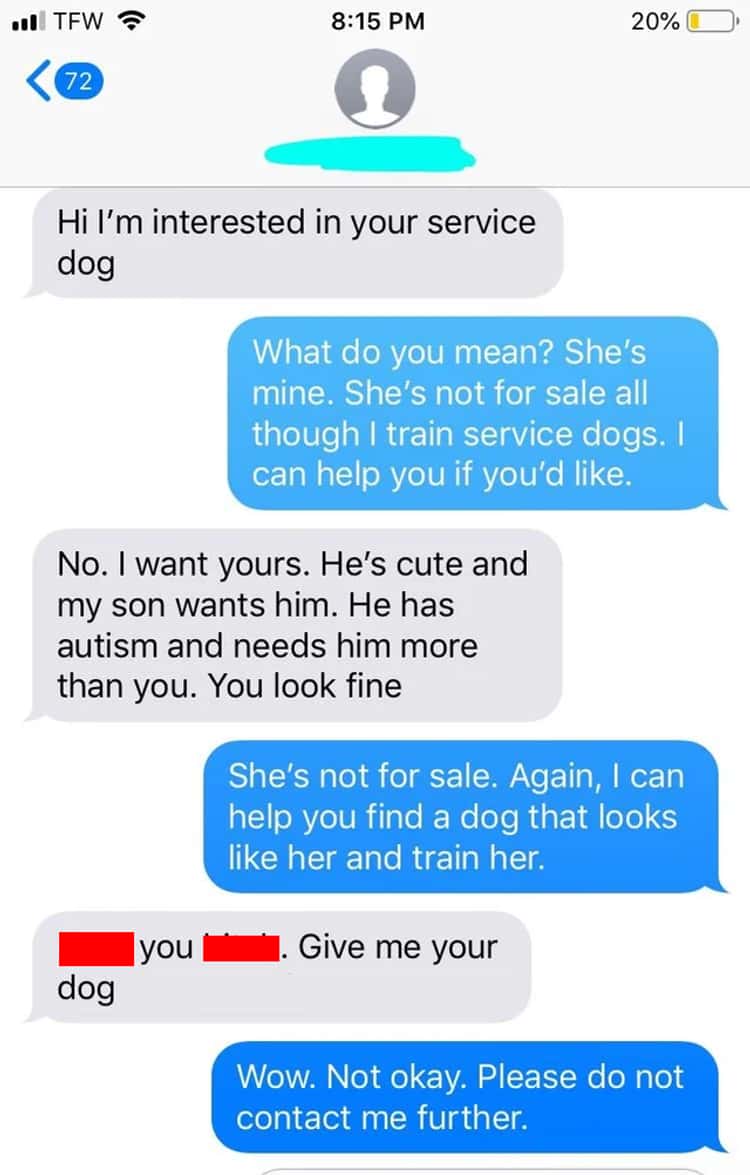 10. What a weird person

h/t: Ranker
11. Marilyn Manson concert
12. Kids don't mean you get things free
13. I mean, at least she's giving something in return?
14. Can't drop her off
15. I have nothing, but no not that
16. It's unfair!
17. OMG YOU DO NOT ASK PEOPLE TO A PARTY TO PAY FOR THE PARTY
18. Need a phone because ??
19. Free kitten