It's pretty easy to not be a total jerk to your barista, but every one of these people failed miserably. Takeaway for you? Don't be these people. Just don't. Because it's inexcusable to be rude to, or overly demanding of, your servers and other people who are doing a job designed to help you out. We found 12 examples for you to review. Let us know the most enraging one below.
1. Ridiculous orders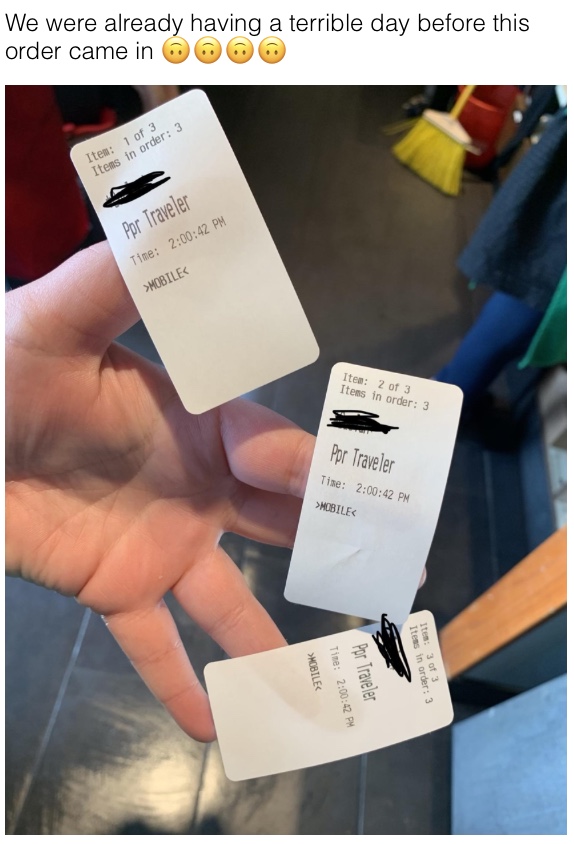 2. Yuck!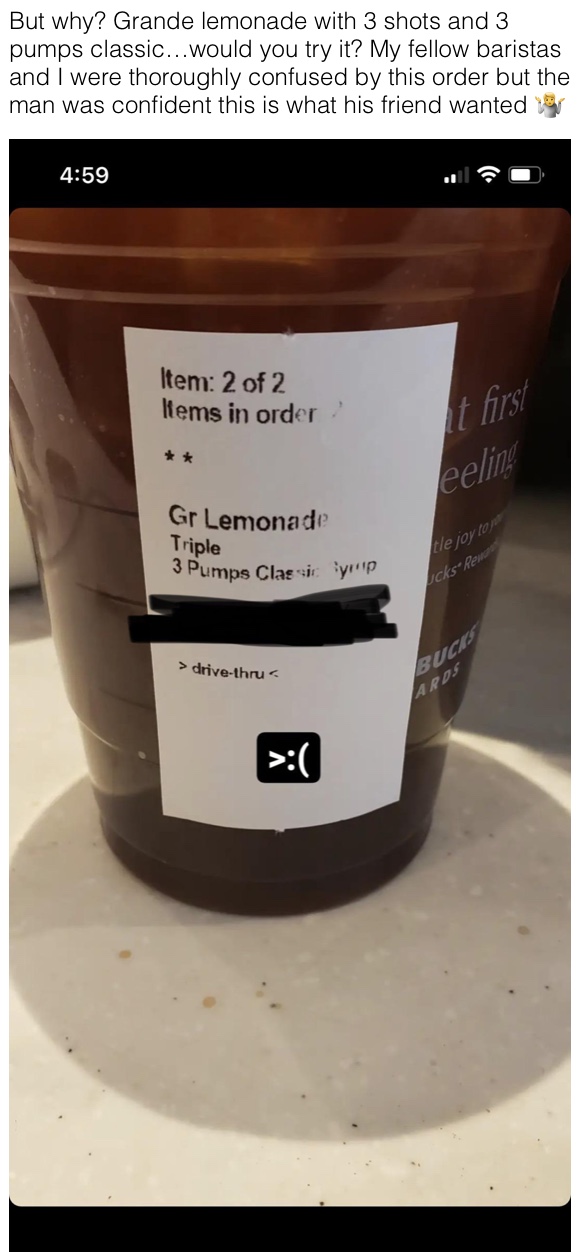 3. Schrodinger's Scone
4. SO LONG.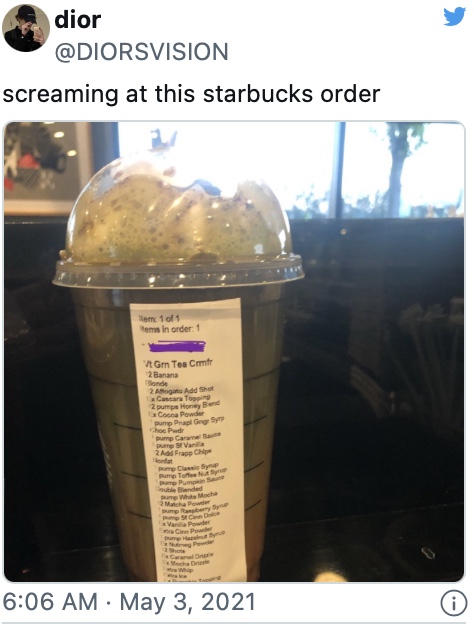 5. Yes. "simple"
6. Blursed Order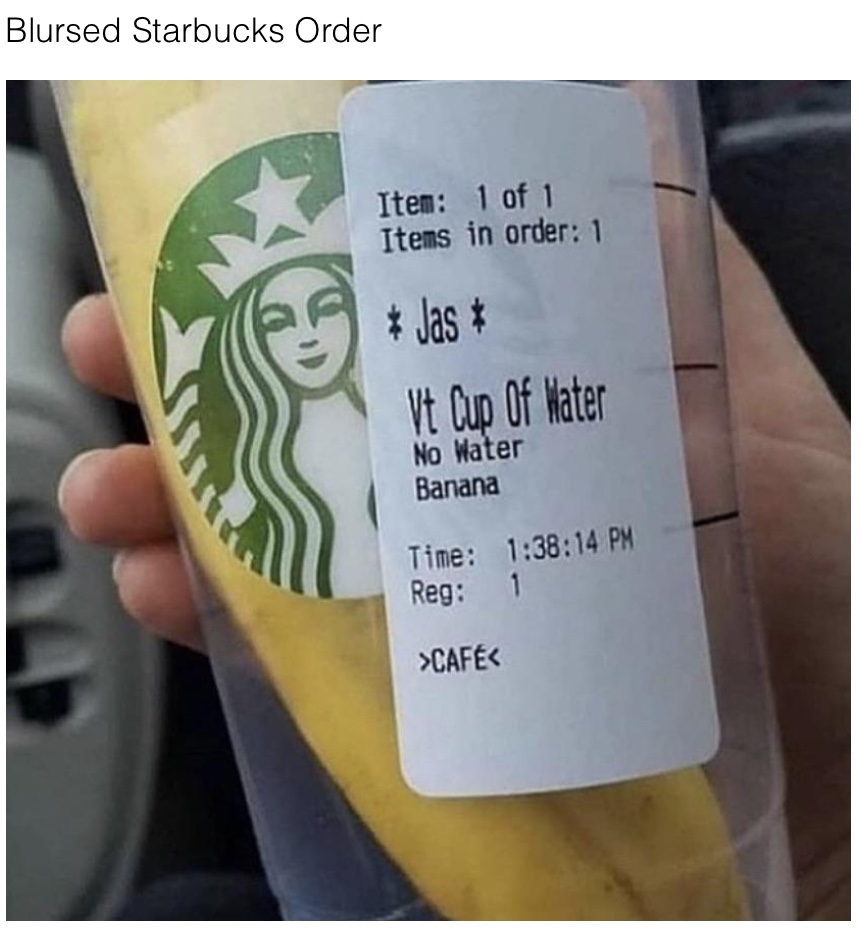 7. WATER AND WHIP NO.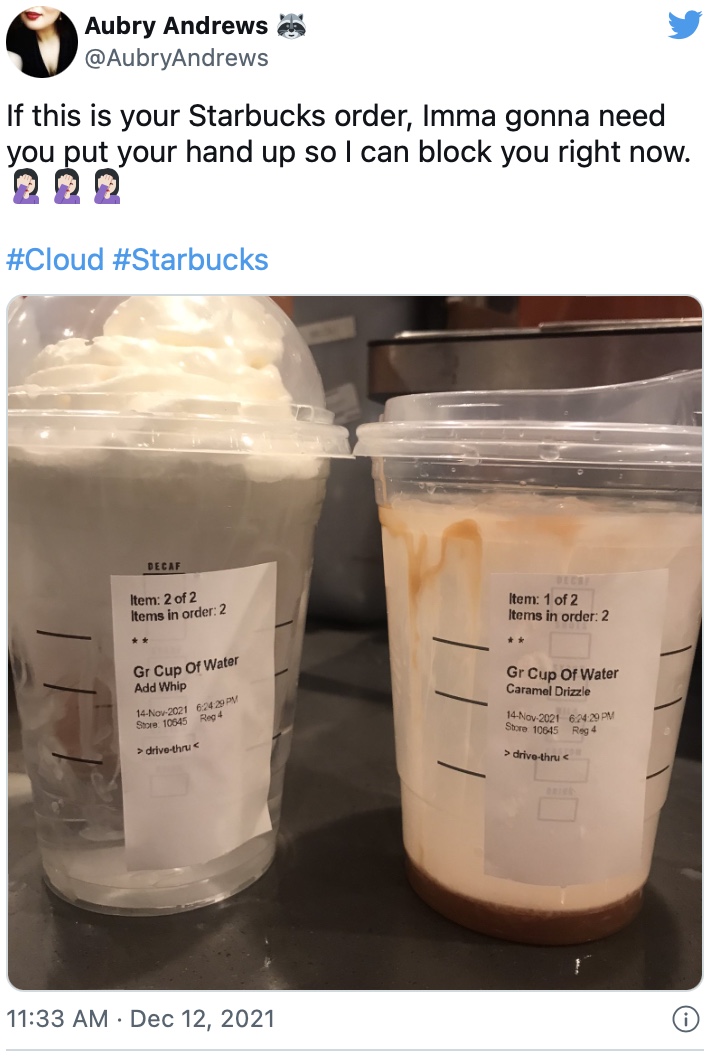 8. Again? What is this?!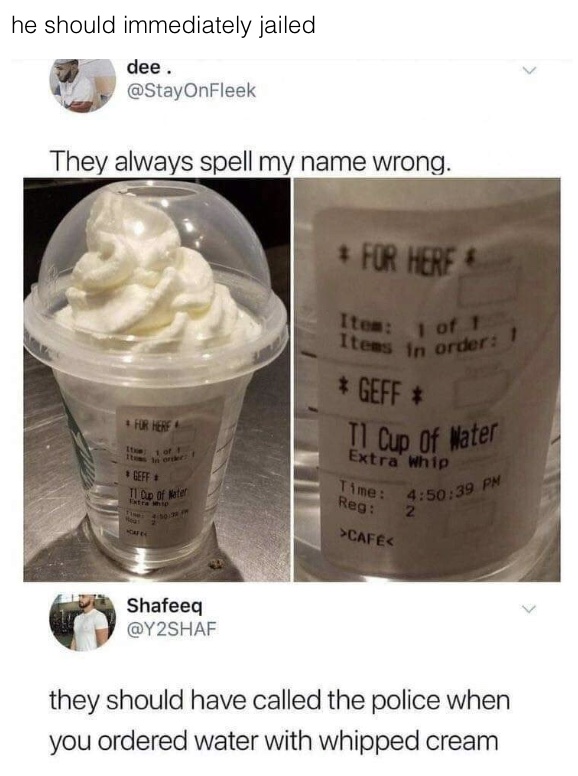 9. This is just… a lot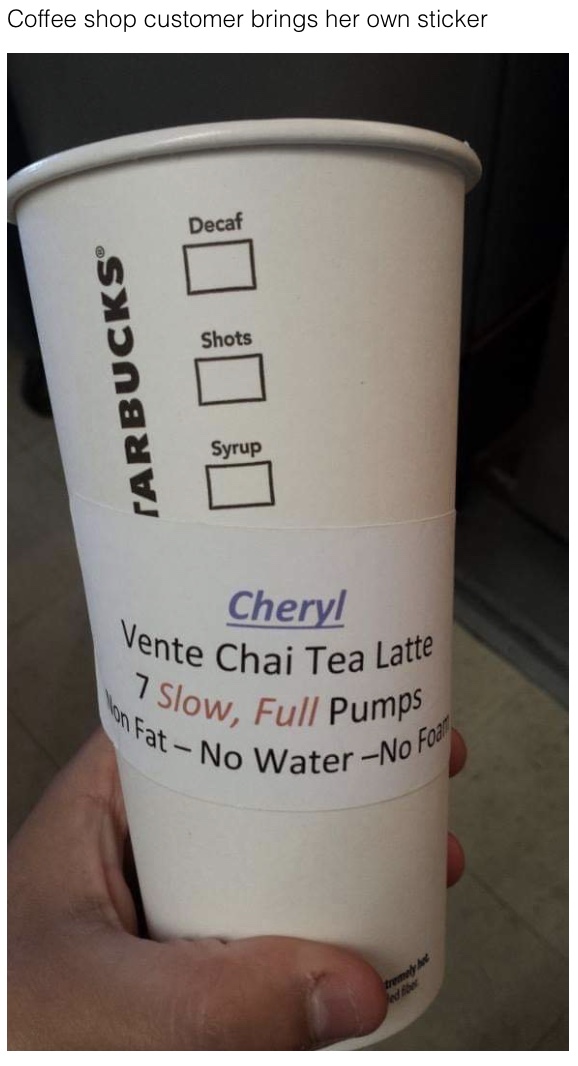 10. This is insanity. Too many pumps!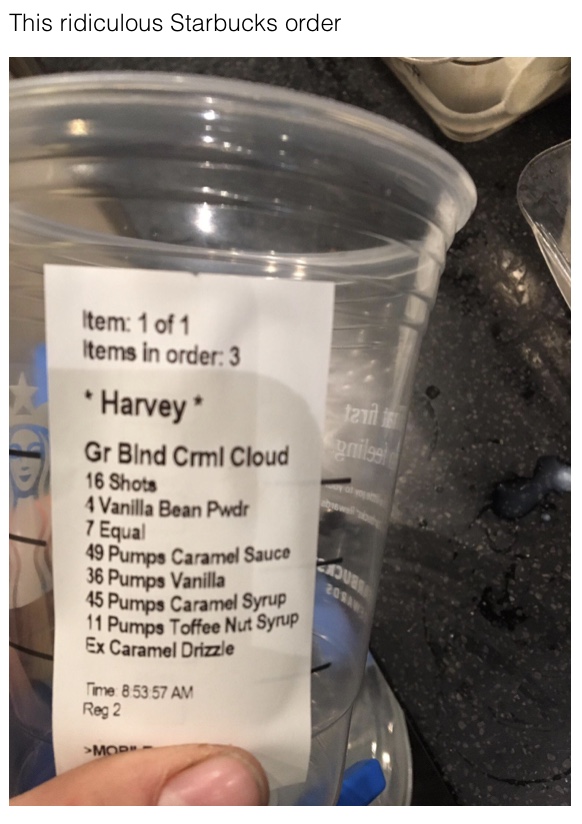 11. Fifty!
12. Find a lizard?