Love in the time of coronavirus. Is it even possible? With COVID-19 ravaging the world and causing massive changes in people's lives that involve restricting their movement through quarantines, lockdowns, and social-distancing dating is harder than ever—and it wasn't exactly easy before.
With nearly all bars and restaurants closed where would you even meet a potential date or Tinder match? The park? Only if you maintain a distance of 6 feet from each other, which makes it slightly difficult to make a move.
Furthermore what kind of psychos are actually still running around trying to get lucky during a global pandemic? You'd have to have some sort of death wish, not just for yourself but for society at large. And yet…the mating instinct is a strong one and it's not exactly breaking news that a bad case of horny-itis can make people do some stupid things.
Here's how Tinder users are dating, not dating, or otherwise coping in the time of coronavirus.
1.
This dude is still trying to have Tinder hookups during a pandemic & got his toilet paper stolen pic.twitter.com/5K8nFNdnNN

— Avianoir (@LunalaDoll) March 19, 2020
2.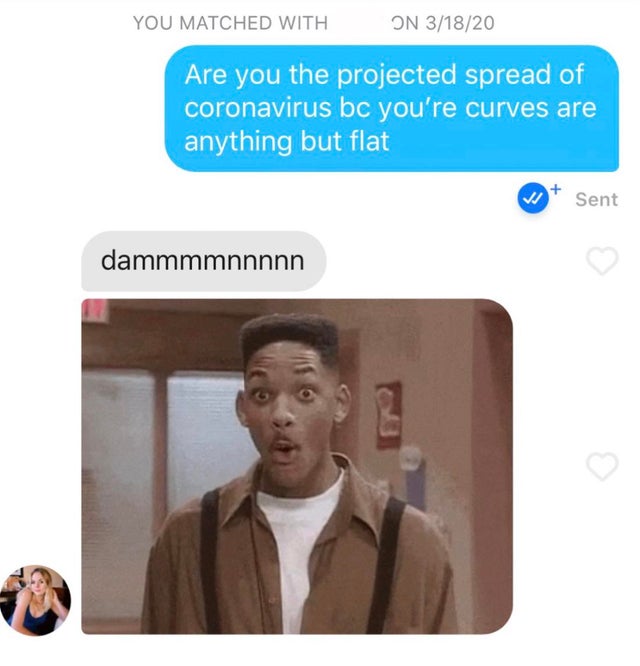 3.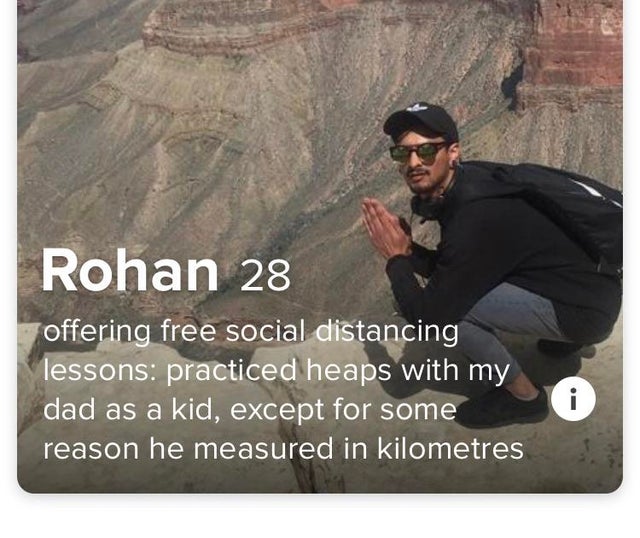 4.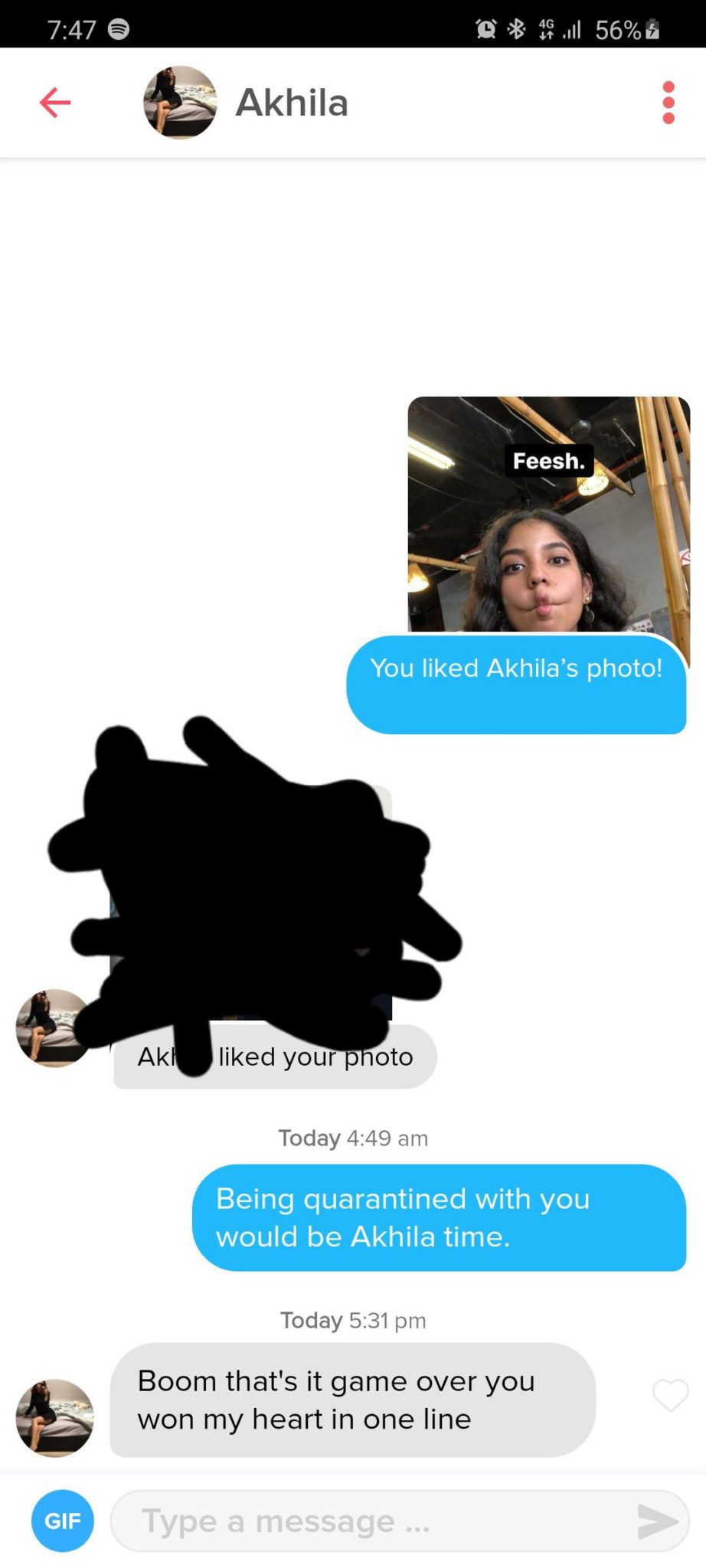 5.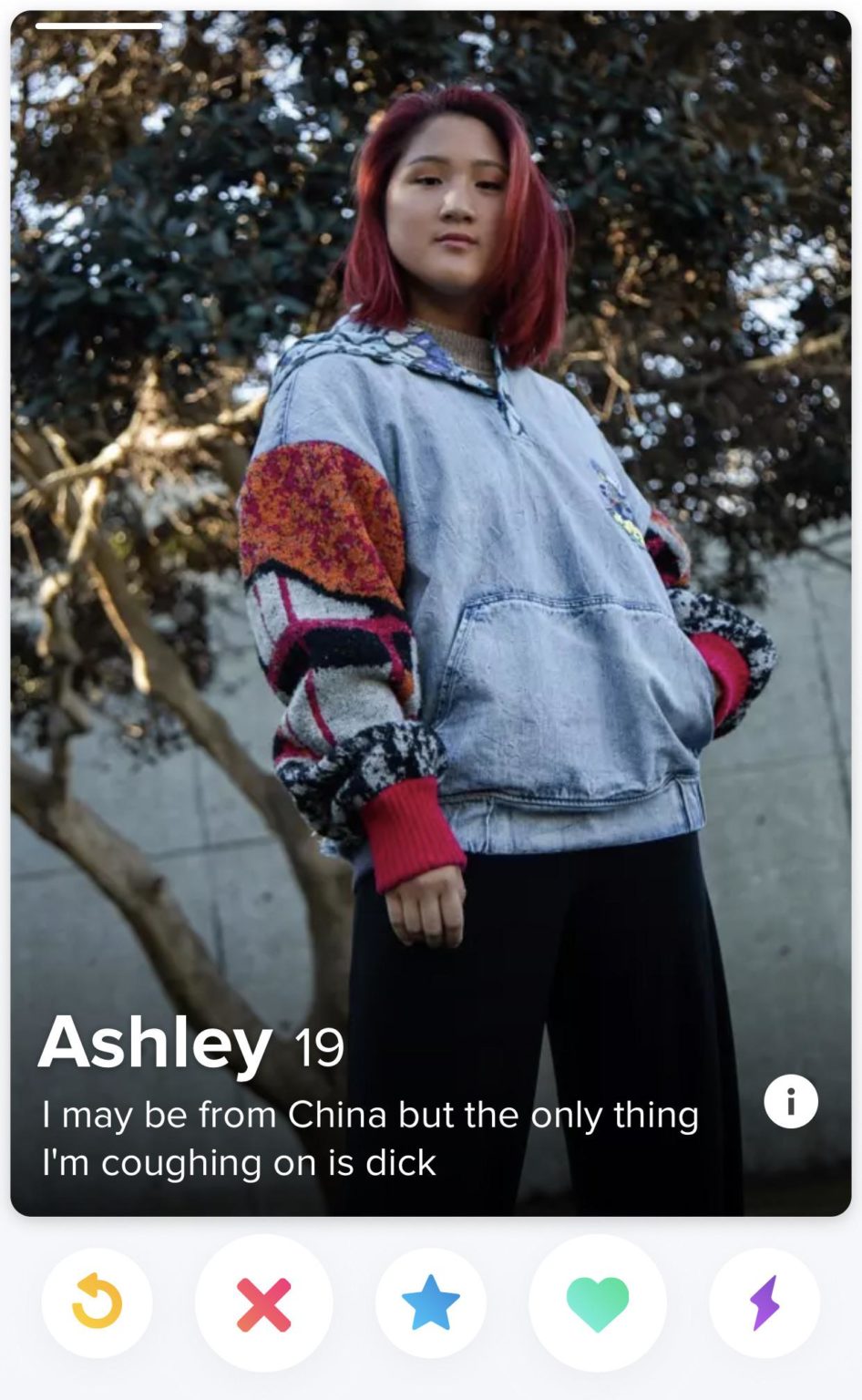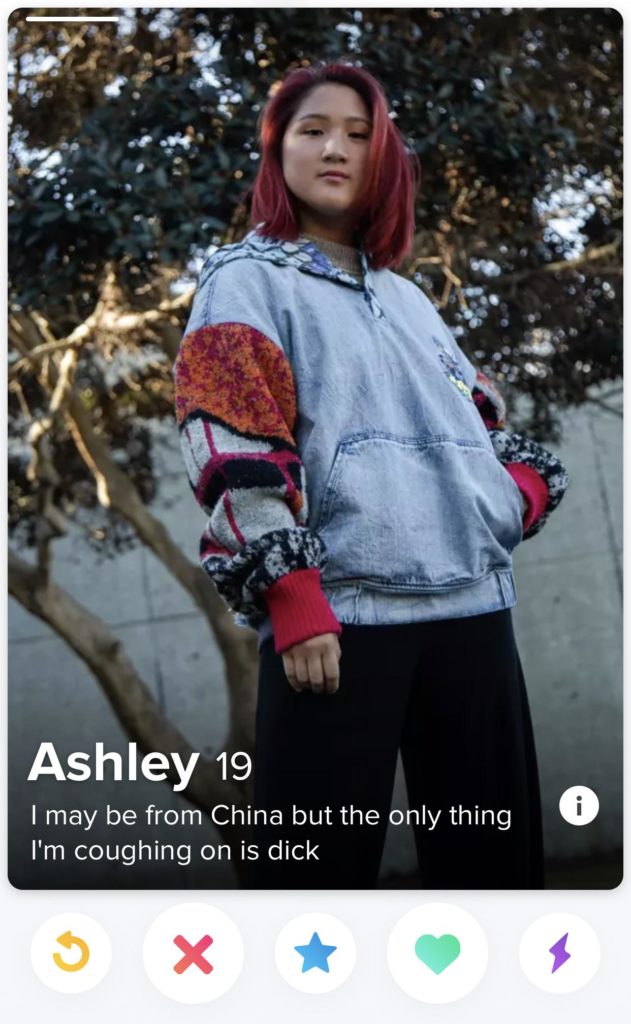 6.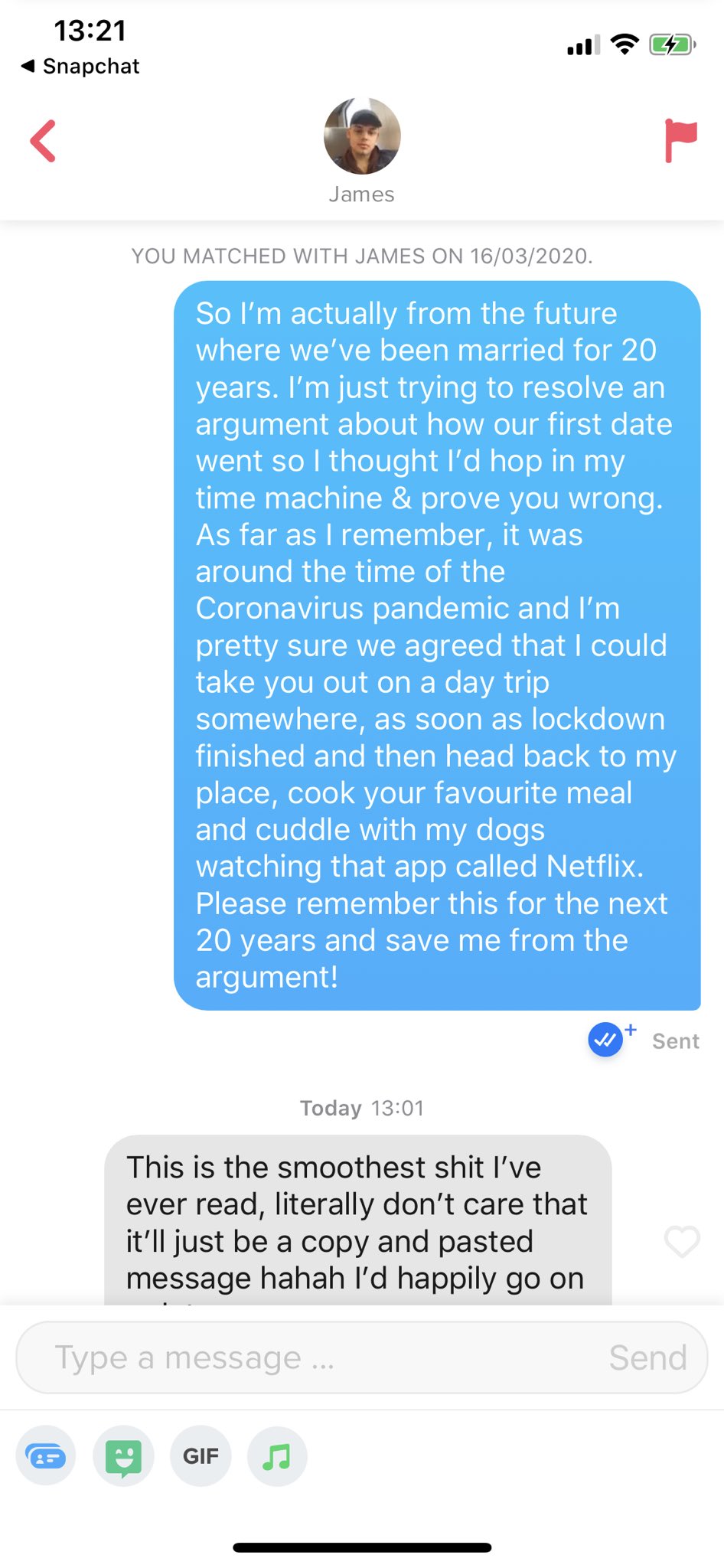 7.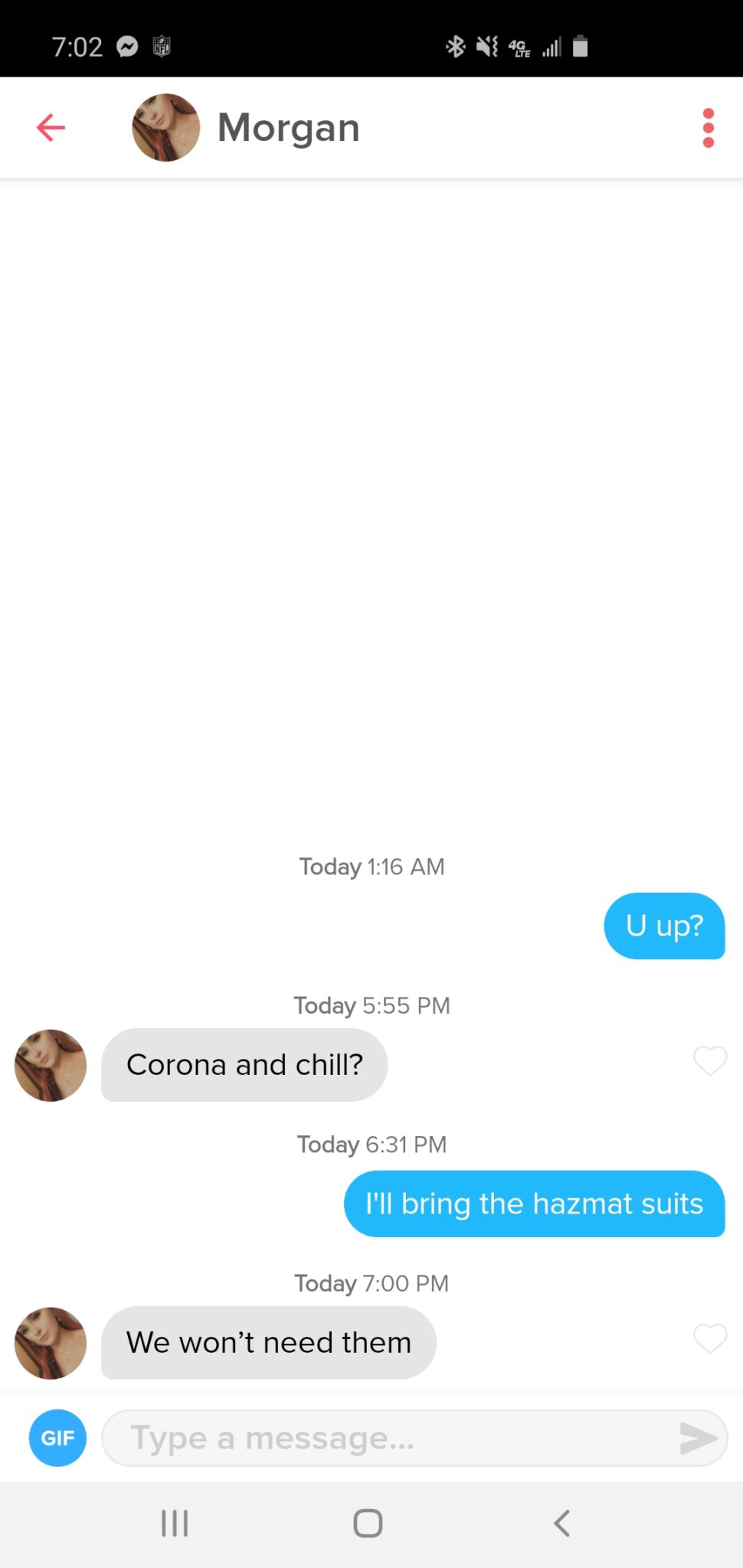 8.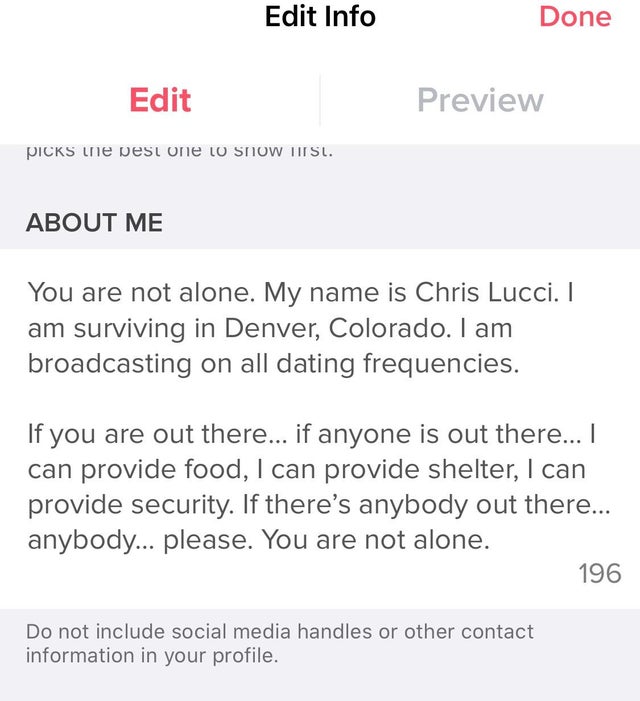 9.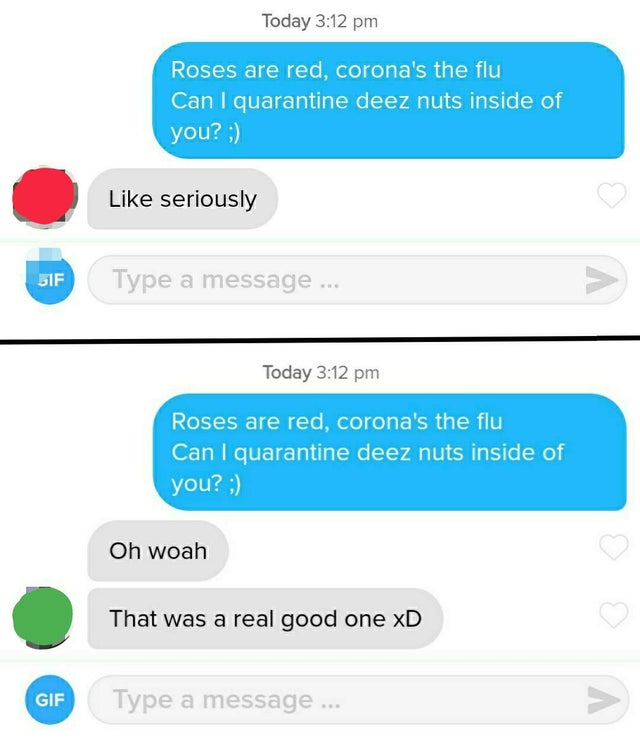 10.
The corona virus is working hard but men on tinder work harder pic.twitter.com/CY17BLBVeG

— (@LaineyWaynie) March 13, 2020